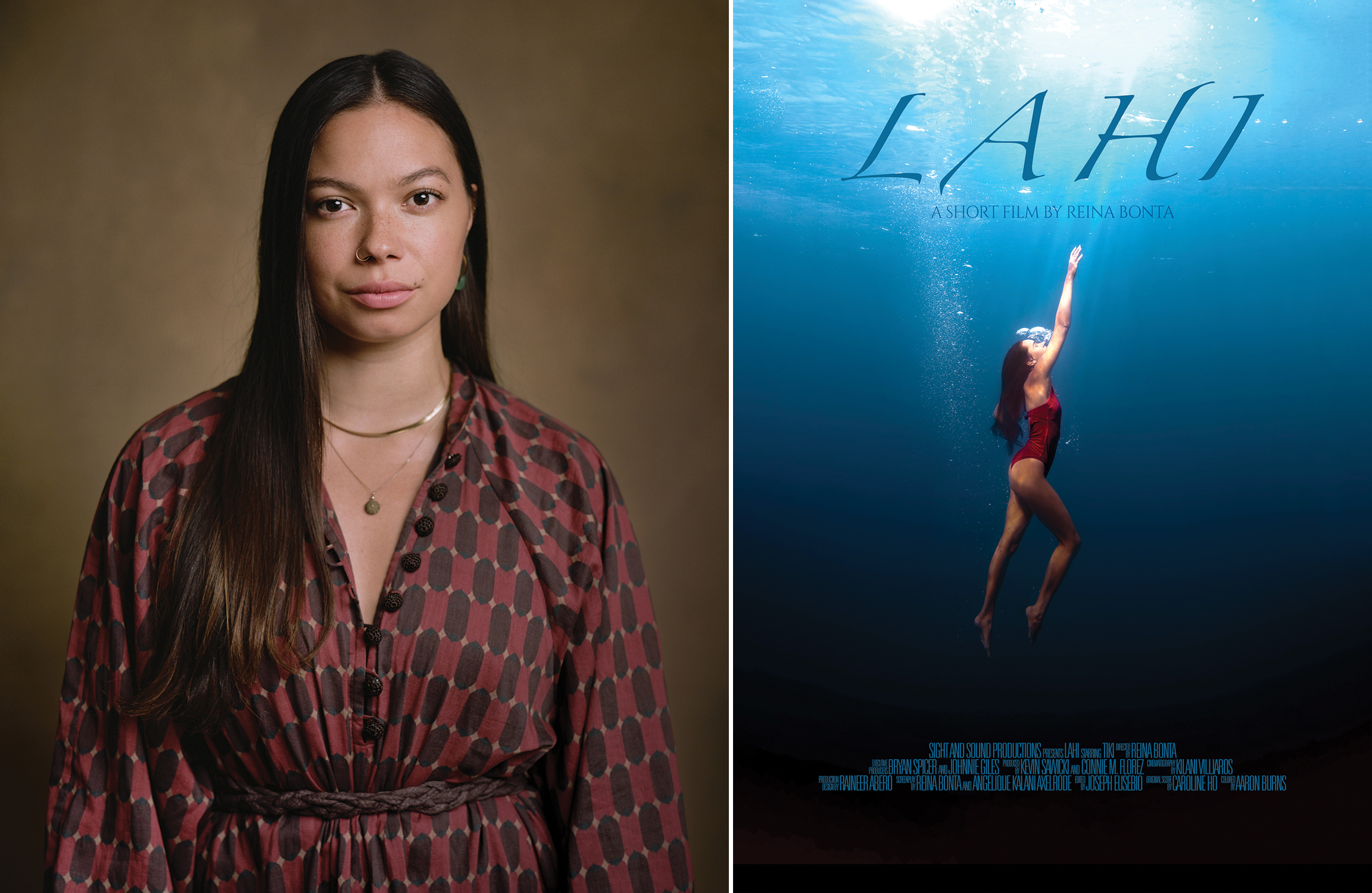 LOS ANGELES — Emerging Filipina American filmmaker Reina Gabriela Bonta says her earnest love for her family's roots is what gave rise to her directorial debut, "LAHI."
"Primarily, I am constantly struck by the privilege associated with having a living grandparent, who existed through and was a critical piece in major historical and cultural events, have such a sharp memory and be so eager to share about her experiences. I've wanted to, for a few years, find a way to document her life story for future generations to commemorate, "says Bonta, age 23, when asked about her motivation in making her short film.
LAHI, a Tagalog word for race or legacy, is a short film about cultural identity filmed in Hawaii. It is inspired by Bonta's own experiences as a third-generation Filipina, as well as the life of her lola Cynthia, a WWII survivor who was born and raised in the Philippines.
Specifically, the 21-minute "LAHI" tells a story of a young, culturally-disconnected Filipina girl named "Mimi" who returns to O'ahu for her grandmother's funeral. On the island, she embarks on a journey to return a family heirloom and is visited by the apparition of her grandmother and elders whose stories about Filipino identity turn her worldview upside down.
"I saw this work as an opportunity to create a narrative-infused archive of my lola's incredible life story, as well as flex my imagination and the creative possibilities of a short film," says Bonta, daughter of Rob Bonta, California's first Filipino Attorney General, and Mia Bonta, assemblymember for California's 18th Assembly District.
"I often refer to 'LAHI' as a love letter to my lola, and by casting her in the film as well, I was able to deepen our relationship in new, profound ways," she added.
Recently graduated with distinction at Yale University with Bachelor of Arts in Film and Media Studies, Bonta reckons her love for filmmaking began at a tender age.
"To some degree, I believe I was always drawn to film. When I was about five years old, and a ball of unbridled energy disrupting the house, my mother would hand me a disposable camera and send me into the backyard to 'turn my energy into art'," she recalls.
Growing up, she remembers also taking on photography from an early age, which naturally evolved into her deep love for film. "The year I spent away from Yale during the pandemic of 2020-2021 really affirmed this passion as something real and viable as a career for myself, building upon my lessons in the classroom," she said. Some of her photography were featured in world-renowned publications including Forbes Magazine.
Her passion for film intensified further when she got to spend a lot of time in the film/movie industry during the past few years.
"I spent the first half of the year working as a production assistant in Hawaii on a multi-million dollar CBS television show, and the second half of the year working on-location in Kenya on a documentary project about endangered black rhinos on a wildlife conservancy and the rangers that protect them from poachers," she says.
"These incredible experiences allowed me to learn about film in a new and adventurous way, outside of a more classically pedagogical learning environment, and cemented my passion for it," adds Bonta, born and raised in California, who is now currently based in Brooklyn, New York.
Bonta is also a life-long competitive soccer player like her father. Rob, who also attended Yale University where he graduated cum laude with a B.A. in History in 1993, played on the Yale Bulldogs men's soccer team. The young Bonta is currently playing with the Philippines Women's National Team in preparation for the 2023 FIFA World Cup.
In this ever-changing world, Bonta believes that it's nice that some culture and traditions remain the same as reflected in the film.
"In my eyes, the (film) story itself is reflected in the act of making it… both center on a young, third-generation Filipina engaging in a journey towards cultural reconnection. During a modern time where people may grow further from their cultural roots, 'LAHI' is a reminder that preserving and honoring culture, specifically Filipino culture, is still a virtue of my generation," she opines.
Bonta comes from a family of Filipino and Puerto Rican activists, which deeply informs all of her pursuits as a storyteller.
After viewing the film, she hopes that all supporters and audience members of LAHI will feel a renewed sense of optimism.
"LAHI" will be having its World Premiere at Portland Film Festival, screening on October 14 and 17. Simultaneously, it will also be screening on October 14, 5pm, at the San Diego Filipino Film Festival.
Bonta told the Asian Journal that "LAHI" has also been selected to be shown, in other festivals such as LA Femme International Film Festival (Los Angeles, CA), Twin Cities Film Festival (Minneapolis, Minnesota), and Hawai'i International Film Festival (Honolulu, HI), within the months of October and November this year.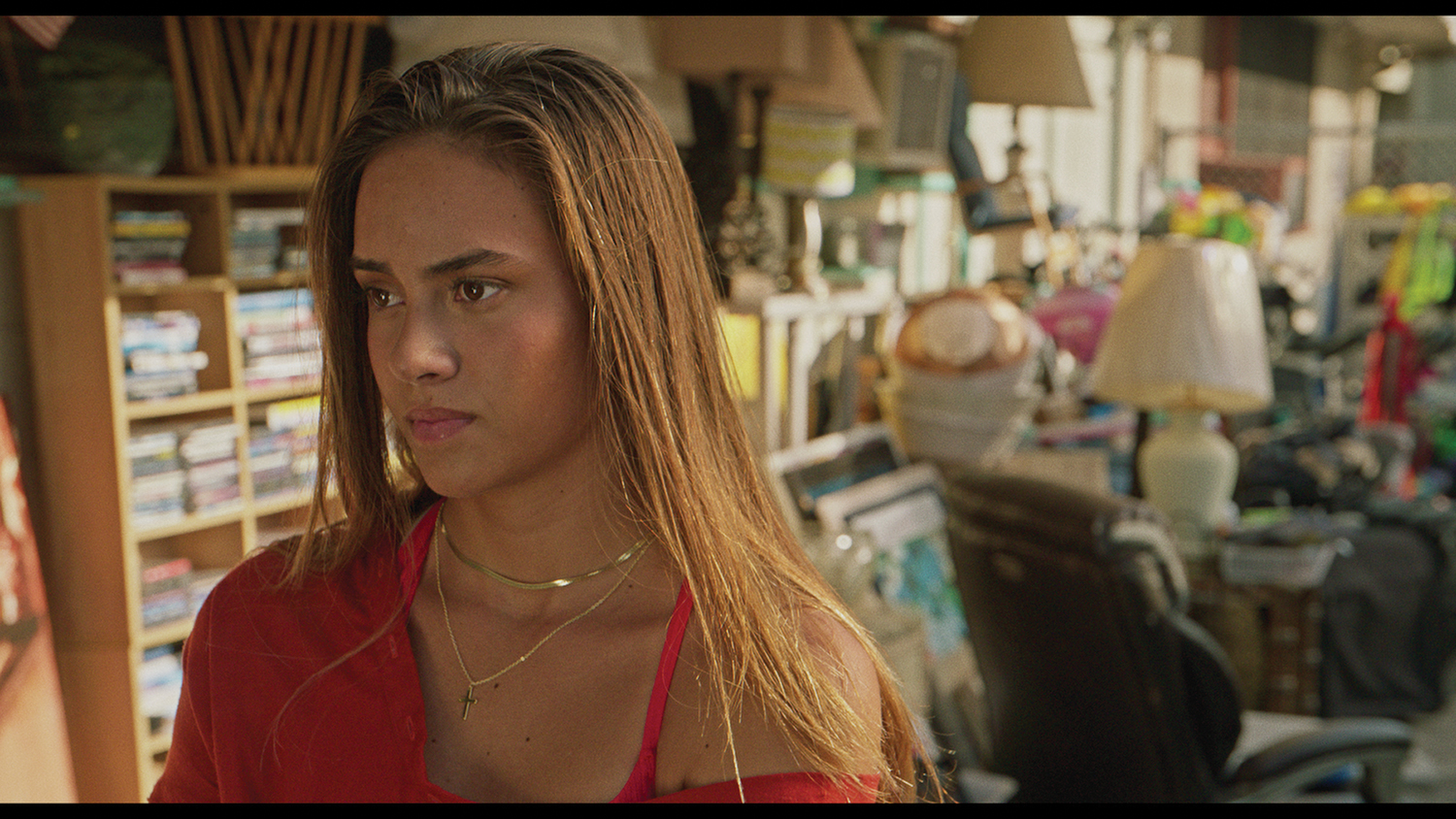 "LAHI" features exceptional performances by Tiki Willis as Mimi (debut lead performance, known for Magnum P.I., upcoming Netflix pilot project), Tessie Magaoay as Andrea, Virginia Almonte-Savella Harper as Gabriela, and Cynthia Bonta (Reina's grandmother, lifelong activist) as Lola's Apparition. DP Kilani Villiaros (NCIS: Hawaii), Producers Connie M. Florez (Waikiki) and Angelique Kalani Axelrode, and Executive Producer Bryan Spicer (24, Bones, The X Files) are crew members of the project.
Asked about her future and upcoming projects after "LAHI," Bonta says she is currently producing a narrative feature film called "Characters Disappearing", which centers on the IWK (the less visible Asian American Pacific Islander (AAPI) counterpart to the Black Panthers and Young Lords who were instrumental to the 1970s Yellow Power Movement), and is primed for production in New York's Chinatown in November of this year.
"As for my own directorial pursuits, I am exploring the concept of expanding "LAHI" into a feature," she adds.