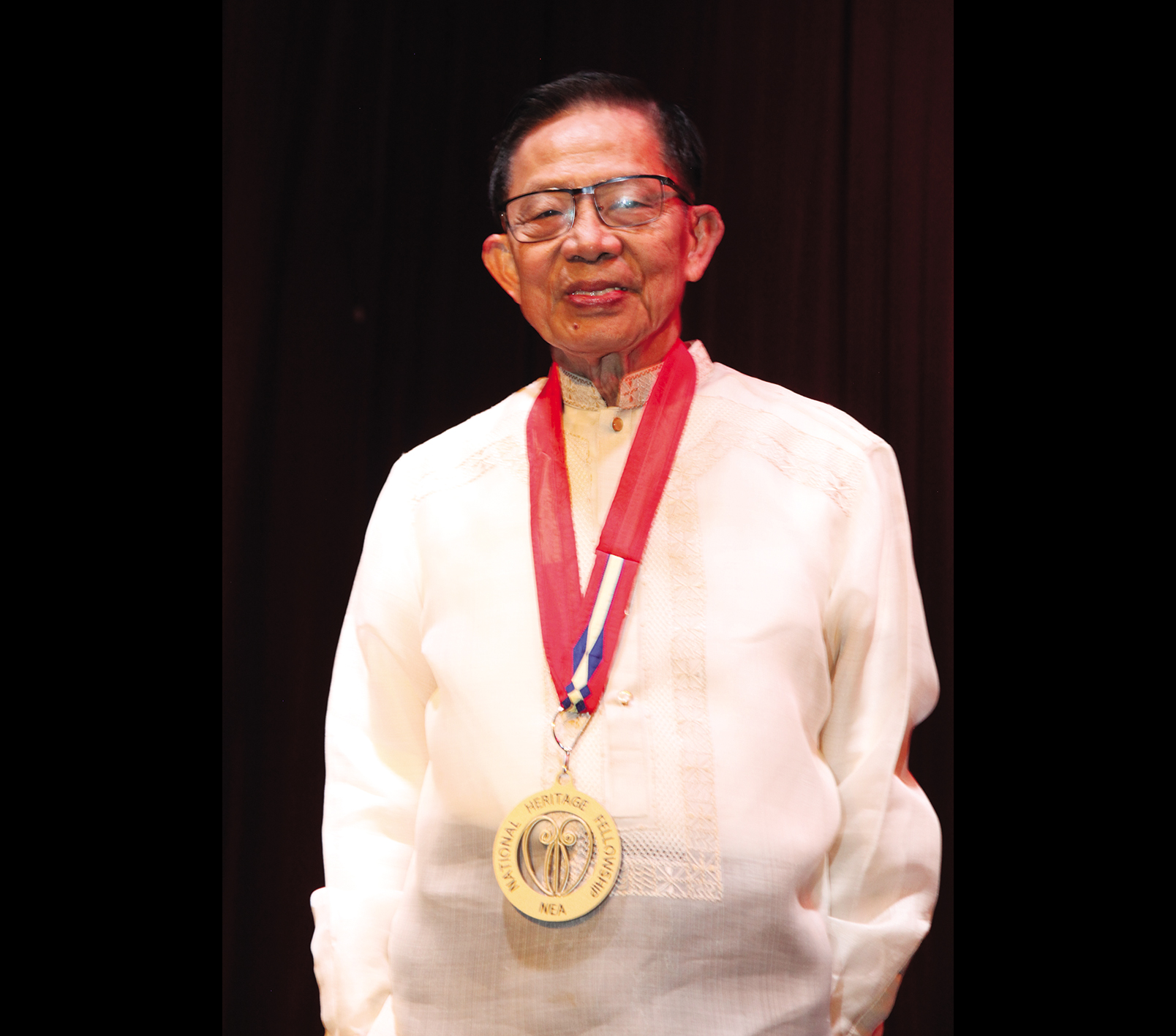 Filipino performer and educator Tagumpay De Leon was recently recognized by the National Endowment for the Arts as a National Heritage Fellow.
Affectionately known as "Uncle Pi," De Leon is a performer and instructor known as one of the greatest living ambassadors of the Filipino instrumental art known as rondalla, an ensemble of stringed instruments played with the plectrum or pick and generally known as plectrum instruments.
"It is very important for the Filipino American community to be constantly reminded of their culture and where they came from and one way I can accomplish this is to let them hear the beauty of their own music by listening to the rondalla," said De Leon.
FilAm Arts on January 29 held an event honoring De Leon's work and his achievement as being an NEA National Heritage Fellow.
"A community celebration is exactly what we needed to champion Uncle Pi's life's work to bring us together since his achievement is most certainly a refection of his Filipino American arts community," said Giselle Tongi-Walters, executive director of FilAm Arts.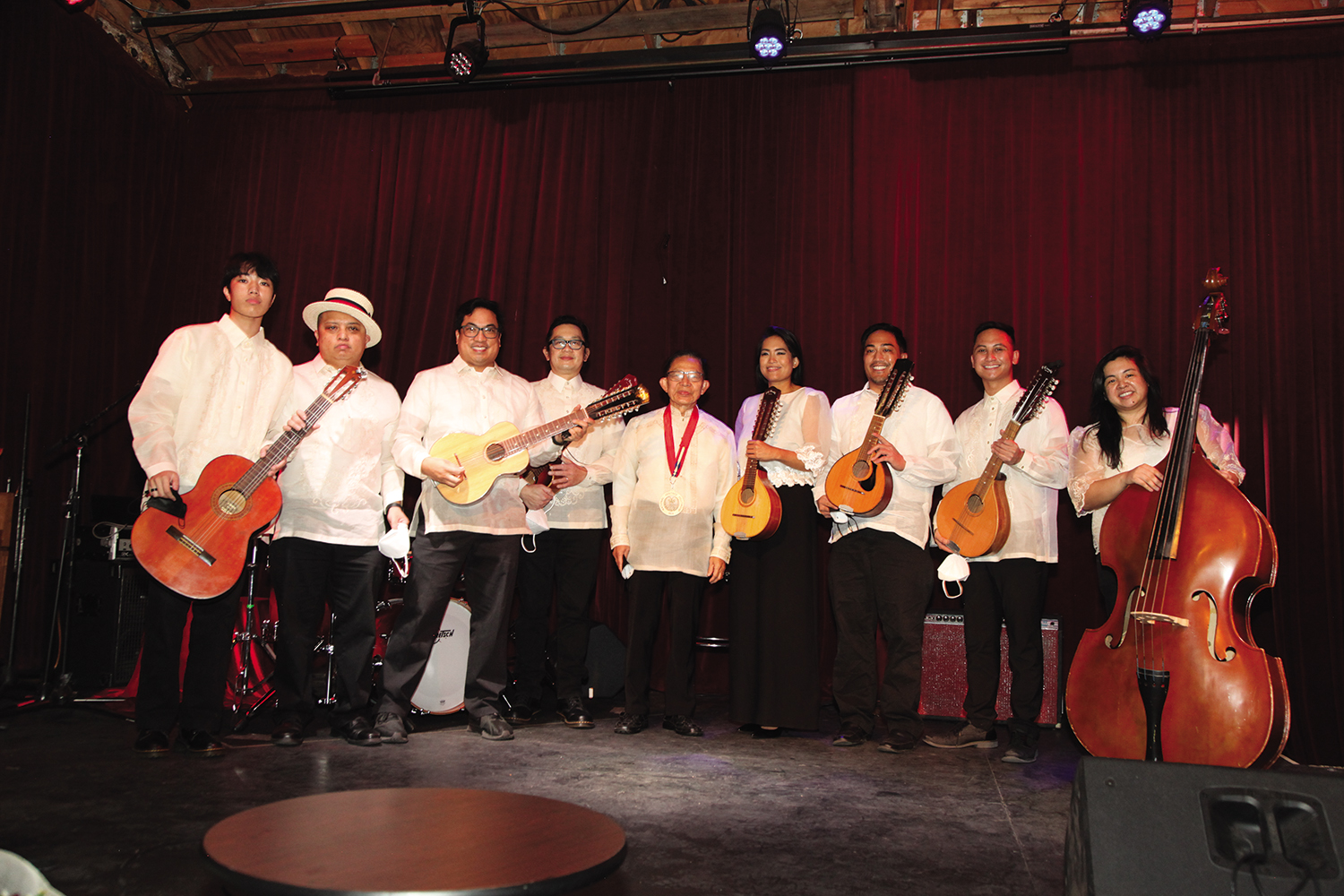 The National Heritage Fellowship is presented to master folk and traditional artists in the United States by the National Endowment for the Arts. Similar to a Living National Treasure award in the Philippines and other Asian countries, the National Heritage Fellowship is the United States' highest honor in the folk and traditional arts. In a typical year, fellowships are presented to between 9 to 15 artists or groups at a ceremony in Washington, D.C. Due to the COVID-19 pandemic, Tagumpay de Leon received his honor in a virtual Zoom ceremony.
Born in 1945 in Nueva Ecija, Philippines to Illuminada Mendoza, an accomplished pianist, and National Artist Felipe Padilla De Leon, a bandleader and composer.
Coming from a musically inclined family, De Leon studied the piano, accordion and violin at an early age. Together with his siblings, he formed the De Leon Rondalla and performed at events throughout Manila.
"It's interesting because I am self-taught. My mom was a concert pianist and my dad a composer and an orchestra conductor, but my dad discouraged us from becoming musicians because he always told us, 'You want an additional way of earning a living,'" De Leon said, according to a University of California, Riverside (UCR) release.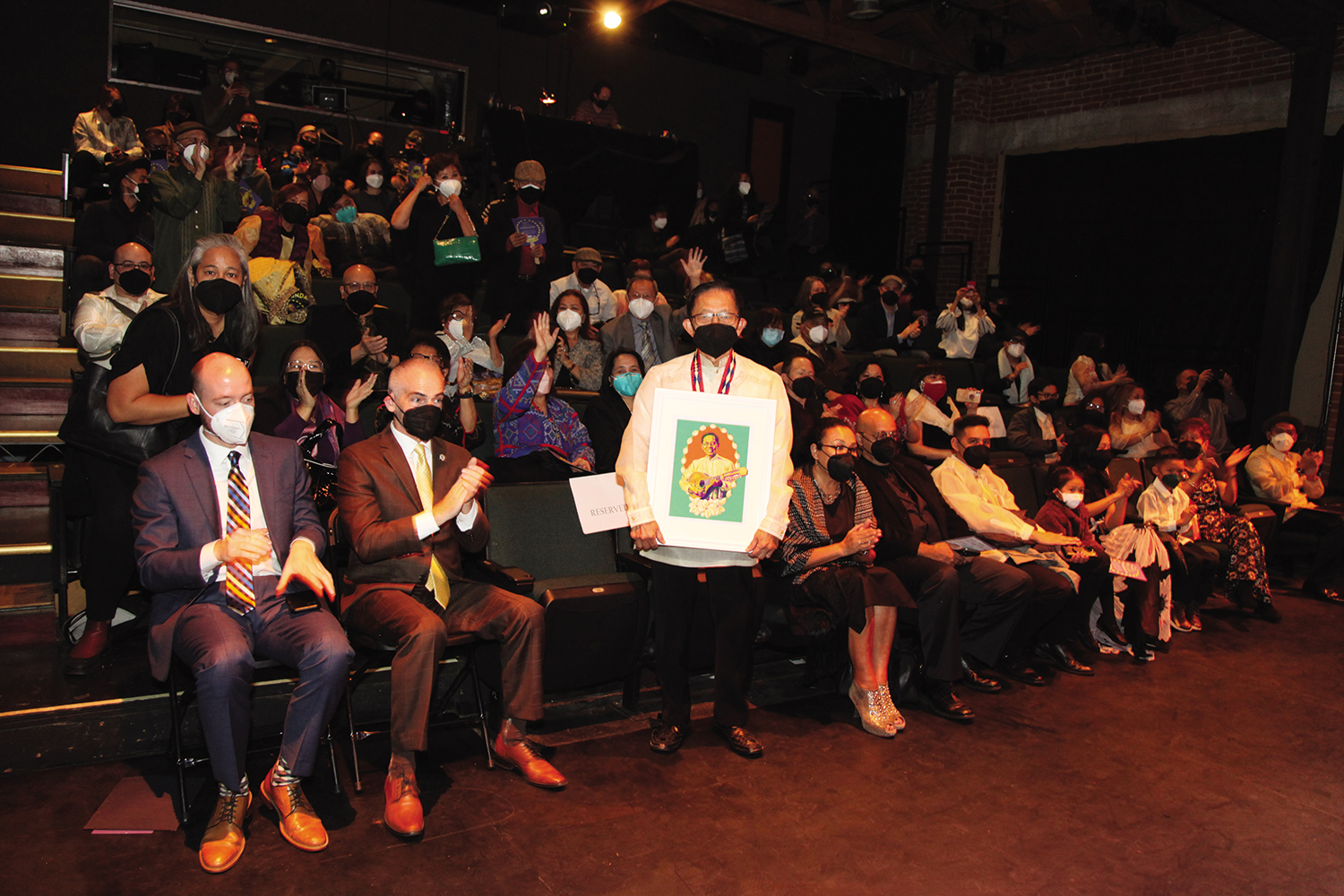 Supplementing his passion for music, De Leon graduated with a degree in chemical engineering from Mapua Institute of Technology.
He moved to Burbank, California in 1971, according to the National Endowment for the Arts, and became active with the Fil-Am community with groups such as the Pamanlahi Dance Troupe and Fil-Am Cultural Family Group.
He went on to form the Rondalla Club of Los Angeles, which continues to perform today, and is a teacher of the rondalla instruments. Since 2001, De Leon has been an instructor at UCR, teaching every Friday afternoon and passing down the art form to future generations of Fil-Am undergraduates.
"I teach because I want to discover new talents," said De Leon.