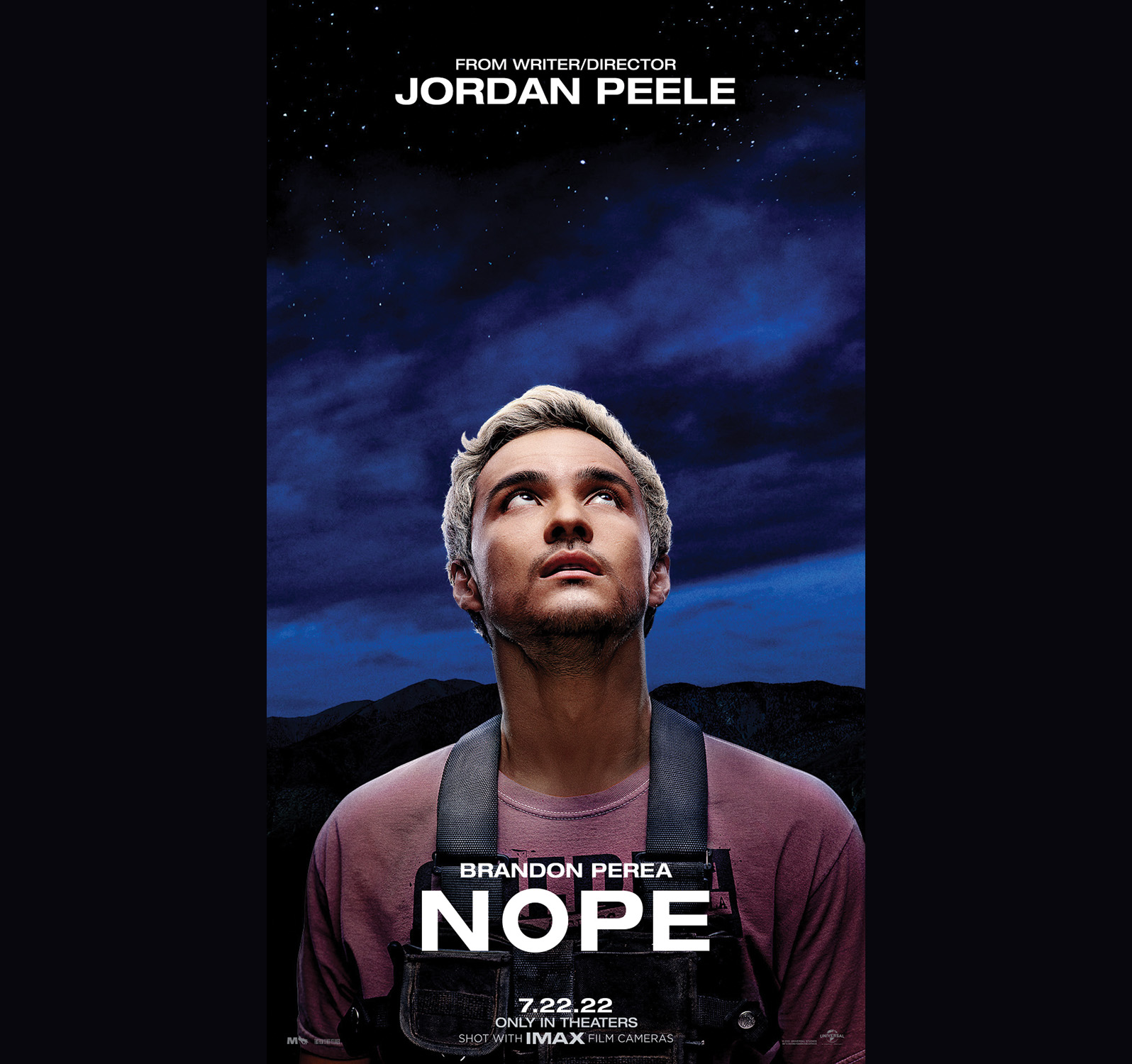 THE most anticipated film of the summer is, undoubtedly, "Nope," the latest offering from Academy Award-winning writer and director Jordan Peele that promises a new take on the classic extraterrestrial blockbuster.
And just like his previous feature endeavors, "Nope" promises suspense and horror with a signature Peele smattering of thought-provoking commentary on the zeitgeist that will keep audiences discussing and theorizing.
Among the most anticipated parts of the film includes the prolific, diverse-in-every-way cast. Academy Award winner Daniel Kaluuya ("Get Out," "Judas and the Black Messiah"), vivacious character actor Keke Palmer ("Hustlers"), and Academy Award nominee Steven Yeun ("Minari," "The Walking Dead") come together to investigate a mysterious phenomenon that has been abducting residents and animals of the Santa Clarita community.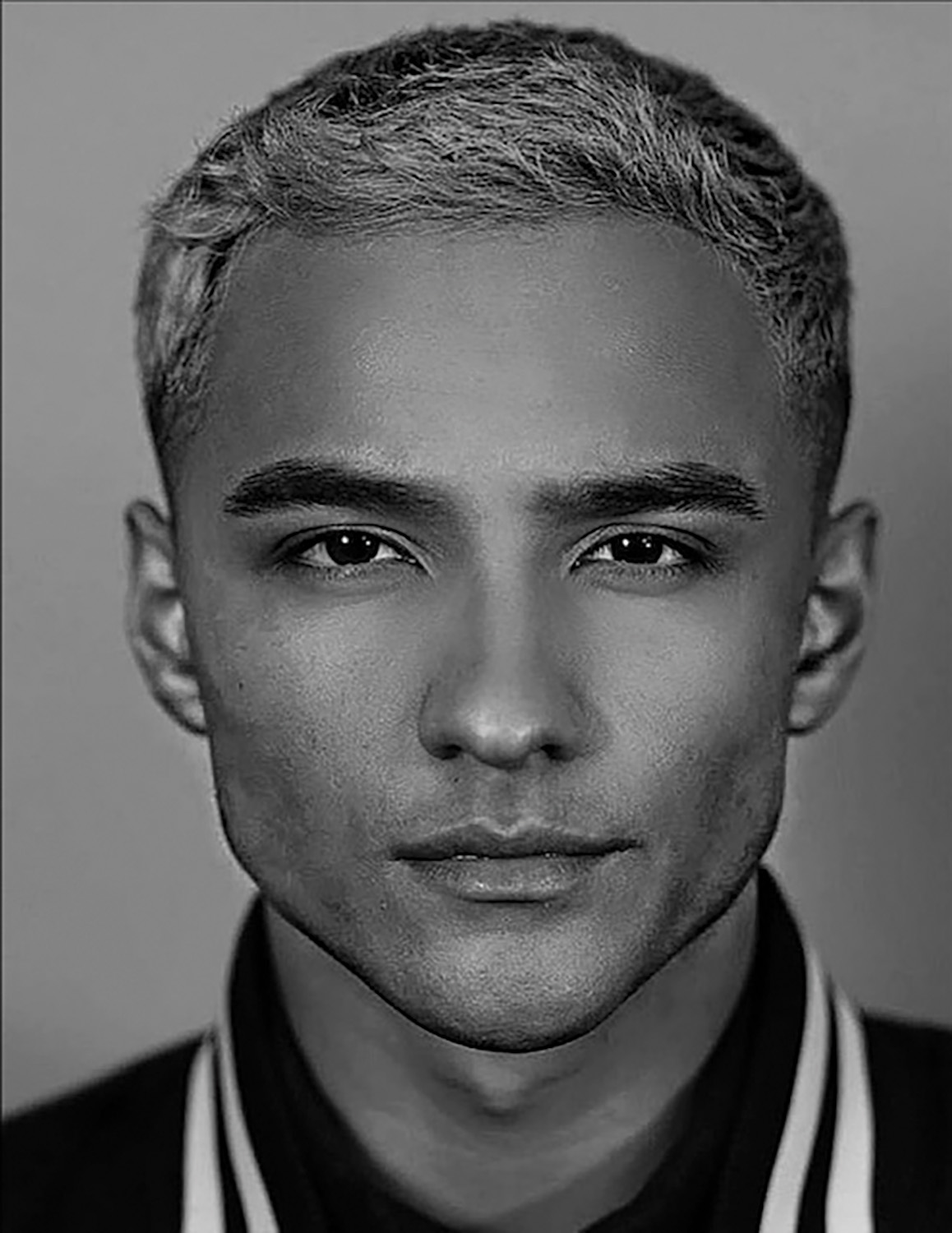 The film also features an exciting actor to watch in Brandon Perea, the 27-year-old Filipino American actor who, in his feature film debut, delivered a breakout performance.
Perea (Netflix's "The OA") — plays Angel Torres, a tech expert who works at the now-closed Fry's Electronics in Burbank and helps a sibling team of horse trainers — OJ Haywood (Kaluuya) and his sister, Emerald (Palmer) — in capturing footage of a sighted UFO that has been causing their horses to behave violently.
As a character, Angel serves as somewhat of a stand-in for the audience and Perea's lived-in performance as the comically dry Angel makes you go, "Yeah, I know a guy just like this." But there's still a necessary sweetness to Angel that Perea naturally brought to his performance that meshed perfectly with the rest of the principal cast.
When recounting his experience with working on "Nope" with the Asian Journal, Perea beamed, sharing, "I feel like for anyone, that would be an incredible experience and it was truly something I've never imagined. I keep calling it a miracle job because that's the only way to describe it."
Perea shared that he was "an emotional wreck" when he got the role.
"It was funny because I got Jordan to cry as well," Perea said, recounting a "speech" he gave Peele after getting the part where he said "You know this industry can be so hard and it has its ups and downs and rollercoasters around and I felt that maybe he could relate as well. It was very touching."
Peele is somewhat of a modern rendering of the great Alfred Hitchcock — a brave visionary who isn't afraid to push the boundaries of mainstream horror in an attempt to capture a not-too-cynical but not-too-cloying representation of humanity.
His heroes feel less like types, individuals who are fallible and with their own quirks. Perea shared that his audition piece for Angel was a more quirky, nerdy retail worker, but knowing that Peele opts for the more "grounded performances," Perea peppered in his own knowledge and takes of who this character could be — and Peele ended up rewriting the character for Perea.
"Usually what we see when we go into retail stores are people who don't really wanna be there, so I feel like that's the energy I usually get [from those employees], and Jordan thought that was really funny, and that's what he ran with: a more hard-nosed character who's just mad at everything," Perea shared.
Initially, Angel comes off as this dry, know-it-all tech- savvy person who can't be bothered with the ignorance of the customers he serves, a deadpan version of "the kind of person who thinks he's the smartest person in the room" type, Perea explained.
But once he finds out that OJ and Emerald are different from his usual clientele, he softens and becomes an invaluable companion on the mission to figure out what the hell is going on in the sky.
At the start of the film, "Angel's dealing with heartbreak, and I feel like when you deal with heartbreak, you end up in this lonely spot and looking for purpose. I felt like this mission that they go on can fulfill that emptiness and purpose and the group becomes a family that Angel's never really had. He's trying to be a part of something," Perea said.
Within 30 seconds of meeting Angel, it's clear that this is the kind of person who moderates Reddit and 4chan boards and consumes "Ancient Aliens" every night while stoned. It's a depiction of people who very much exist in the real world, which makes the film's world feel all the more real — and disturbingly so.
With "Nope," Peele sought to create "not only a flying saucer horror film, but really, the quintessential one." In production notes, Peele acknowledges that it was an ambitious undertaking, narratively and technologically, and Peele, once again, takes advantage of the eerieness of liminality and the uncanny valley.
While the level of horror is significantly lower than that of Peele's previous two films — "Get Out" (which earned Peele the Academy Award for Best Original Screenplay) and "Us" — the character development in "Nope" is far more dynamic.
One of Peele's strengths is his commitment to not just racially and ethnically diverse representation, but grounded representation. Each of the main characters — two Black leads in Kaluuya and Palmer and two Asian supporting characters in Perea and Yeun — have their own neuroses and personalities; they're fascinating characters who also happen to be people of color.
"That's what Jordan did so well with 'Nope' — he sprinkled in real things about race in these characters but it isn't what defines them completely," Perea said, "They're normal humans going through something crazy. And I think Jordan really knocked it out of the park with bringing the story to a real place."
The realism within the characters adds to the unsettling nature and the mounting suspense of the film, which, although its central concern is a possible UFO, also begins to unpack the equally as unsettling human obsession with spectacle.
And when it comes to the essential question over whether he believes aliens exist, Perea remains open-minded.
"You know what? It is a big universe and it is ever growing as we're talking right now," he said.
"There has to be something, and I hope it's not human form. I hope they look like little green, weird things—" he paused, looking up addressing the extraterrestrial community that may or may not exist, "Sorry, not weird! Y'all are stunning! Please don't eat me."
"Nope" comes out in theaters on Friday, July 22.