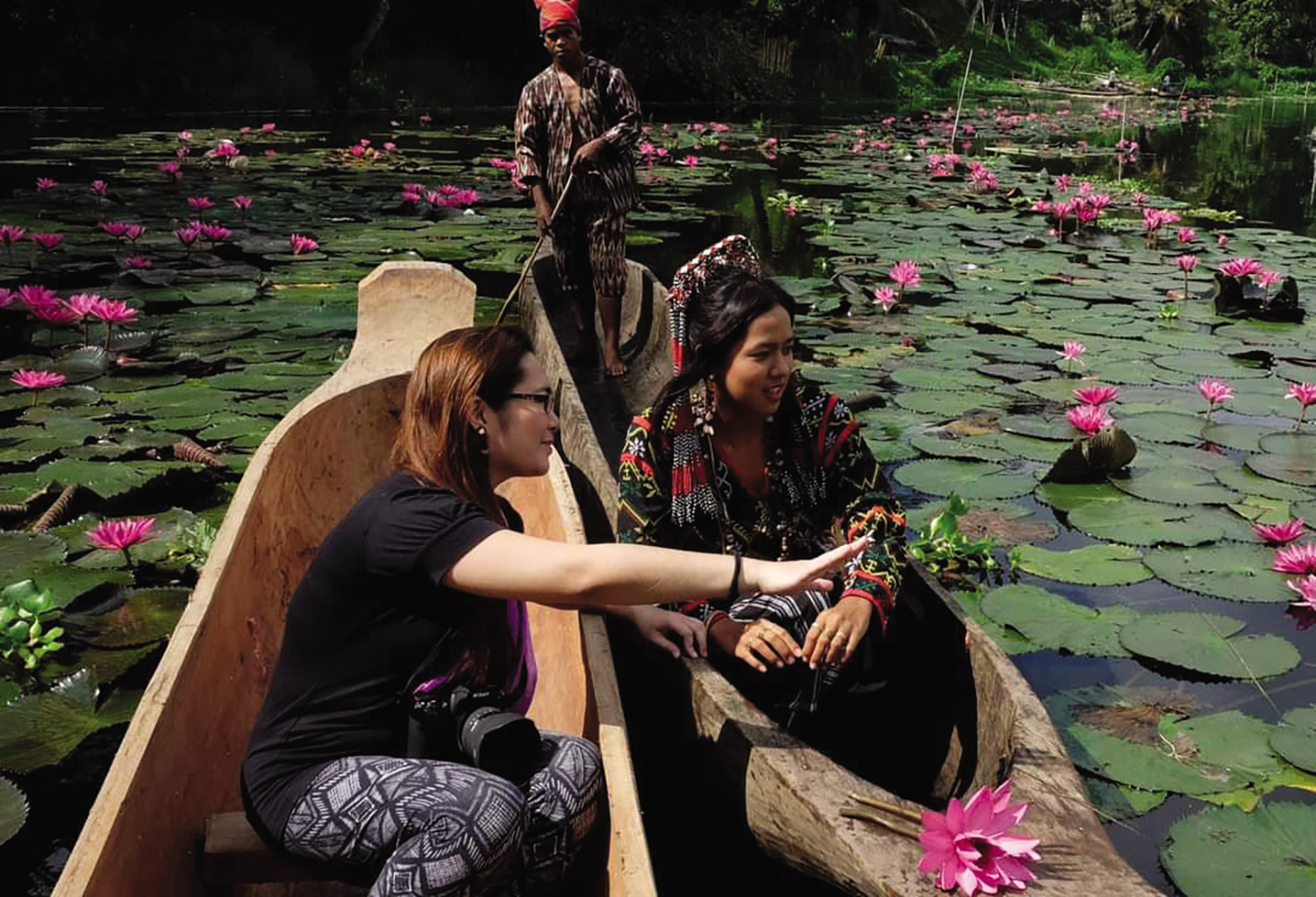 The new short film, which is currently in production, boasts a majority Filipino cast and crew
IN the Golden Age of Asian American cinema and entertainment where the hunger for diverse stories is far from sated, the influx of filmmakers of color telling personal stories is certainly at an all-time high.
One such filmmaker, the Filipina American filmmaker-to-watch Ida Anita del Mundo, is taking full advantage of the expanding cinematic landscape.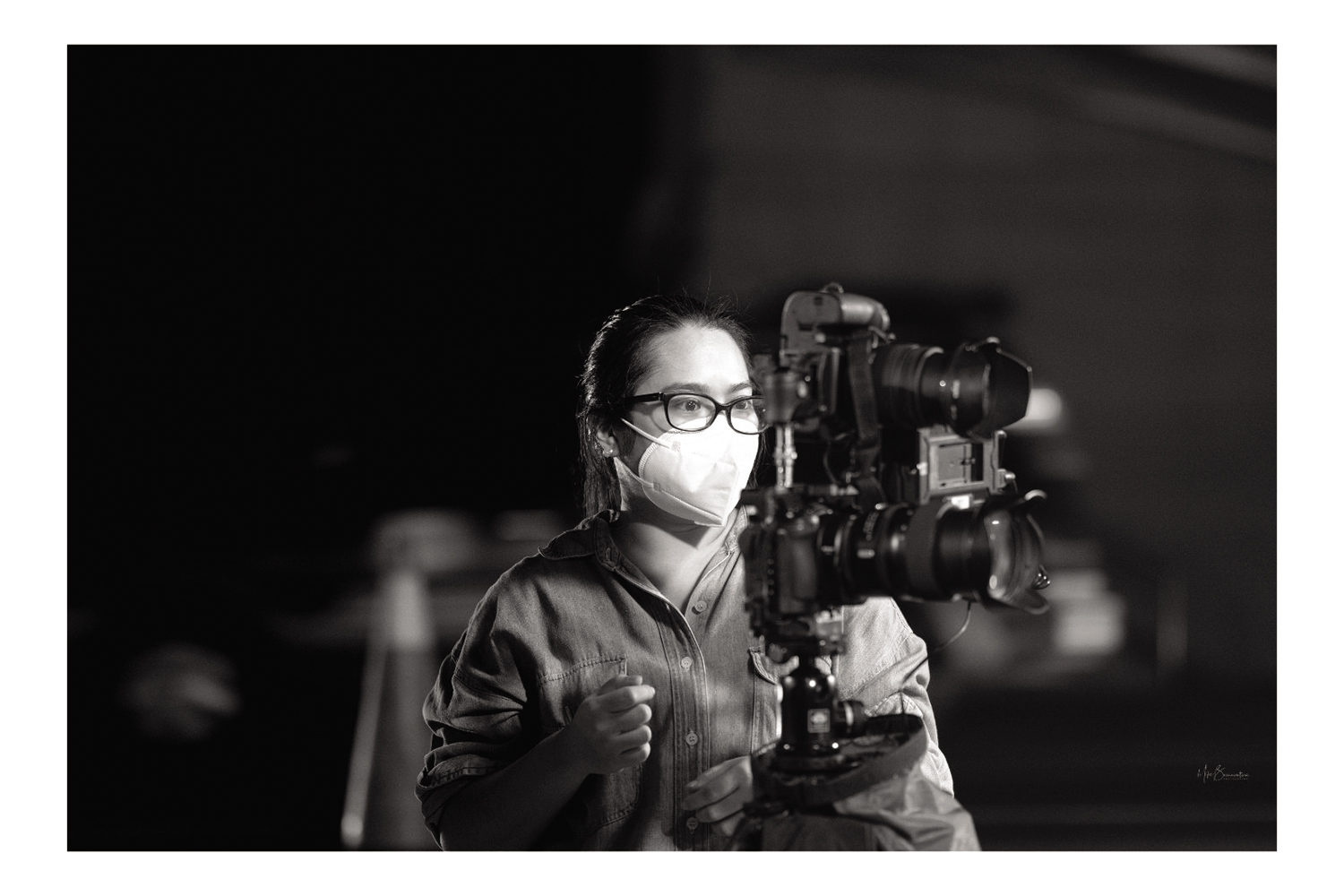 Del Mundo— who previously won the Special Jury Prize at the 2014 Cinemalaya Independent Film Festival for her directorial debut, "K'na the Dreamweaver" — is currently working on a new short film called "Never Forget," a deeply emotional story about family, history, and how Filipino American culture shapes the identity of the global Filipino community.
The film follows Vera, a 33-year-old Filipina American, who reconnects with her estranged father, Pablo, who is battling dementia. Vera, who is played by Filipina Japanese actress Mara Lopez (who previously starred in "K'na the Dreamweaver"), hires a caregiver for Pablo (played by the Filipino theater performer and educator Miguel Braganza, II).
In an interview with the Asian Journal, del Mundoexplains that on the story's surface, the film explores a common Filipino custom: taking care of your parents when they get older. But as the characters develop throughout the story, the broader context of historical revisionism and family secrets — rooted in the tumultuous martial law era in the Philippines — start to emerge.
Filmmaking is in Ida's blood. Her father is the Filipino screenwriter and filmmaker Clodualdo del Mundo, Jr., and her paternal grandfather, Clodualdo del Mundo, Sr., was an author, comic book artist, was a savant in Philippine arts.
However, del Mundowas reluctant to follow in their footsteps and had originally started out as a journalist, writing Philippine tourism pieces. But, it wasn't until meeting the T'boli community in Southern Mindanao while traveling for work that the cinema bug bit her and inspired "K'na, the Dreamweaver," released in 2014.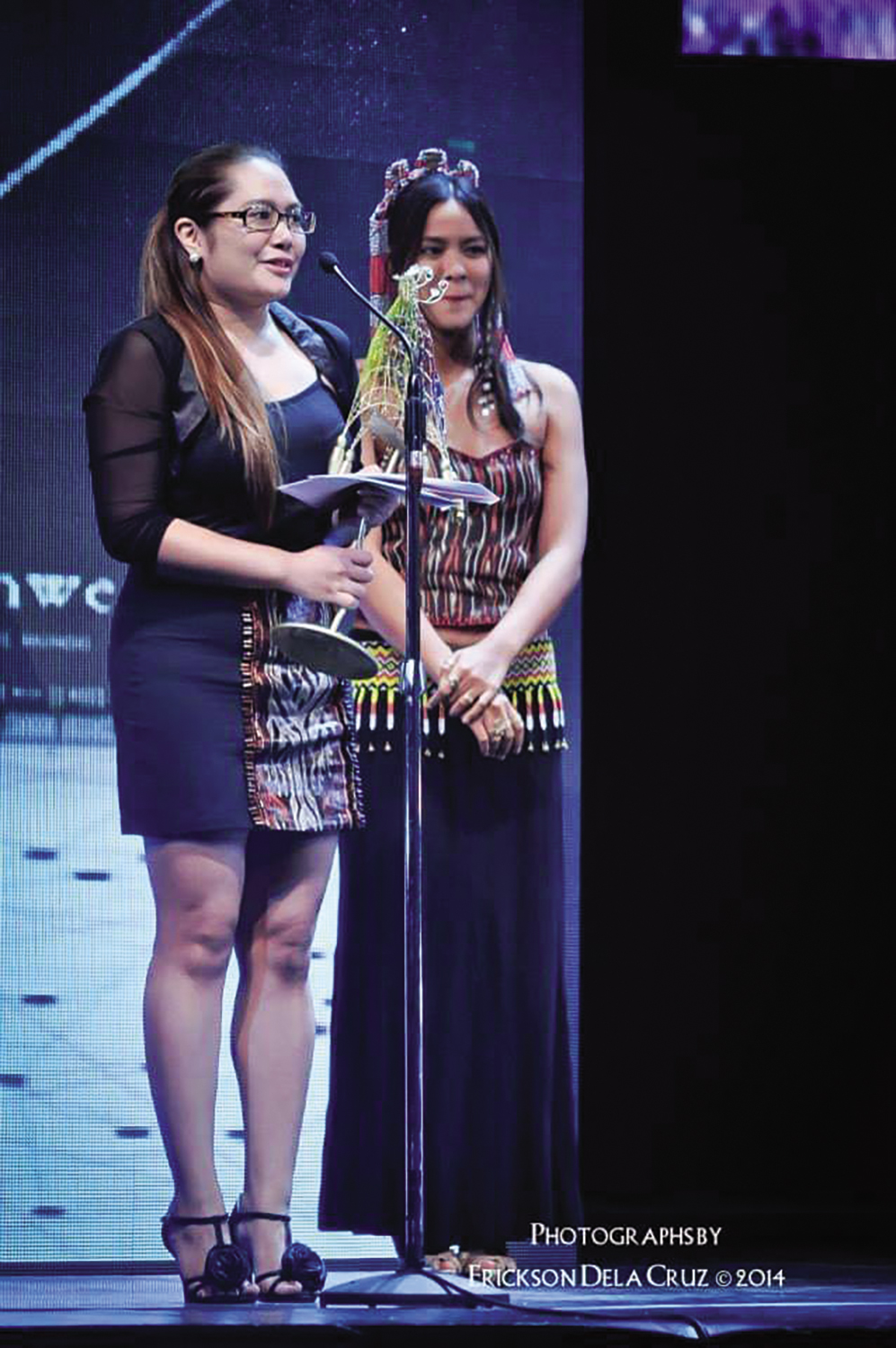 "I was actively trying to do other things besides filmmaking because of my family," del Mundosays, laughing. "I wanted to do my own thing."
"While on that early 2010s media tour in Mindanao, del Mundo says she and her group got stranded in the middle of the mountains when a local village welcomed them in and began performing music and sharing their culture with them.
"It was so welcoming and I felt such a connection with them," she says of that on-the-fly experience. "So when I got home, I realized I wanted to do something more than just write an article about them."
The young journalist-turned-filmmaker's background in journalism also helped inspire "Never Forget," she says, telling the Asian Journal that while on a media tour in the Philippines, she visited a small town on the 31st anniversary of the Escalante massacre.
The tragedy — which occurred on Sept. 20, 1985 in Escalante in Negros Occidental — was an attack by paramilitary forces of the Philippine government on civilians who were engaged in a protest rally that commemorated the 13th anniversary of the martial law declaration. Twenty people died and 30 were injured, and every year, the community reenacts the incident as a way of preserving history, and del Mundo got to see the reenactment in 2016.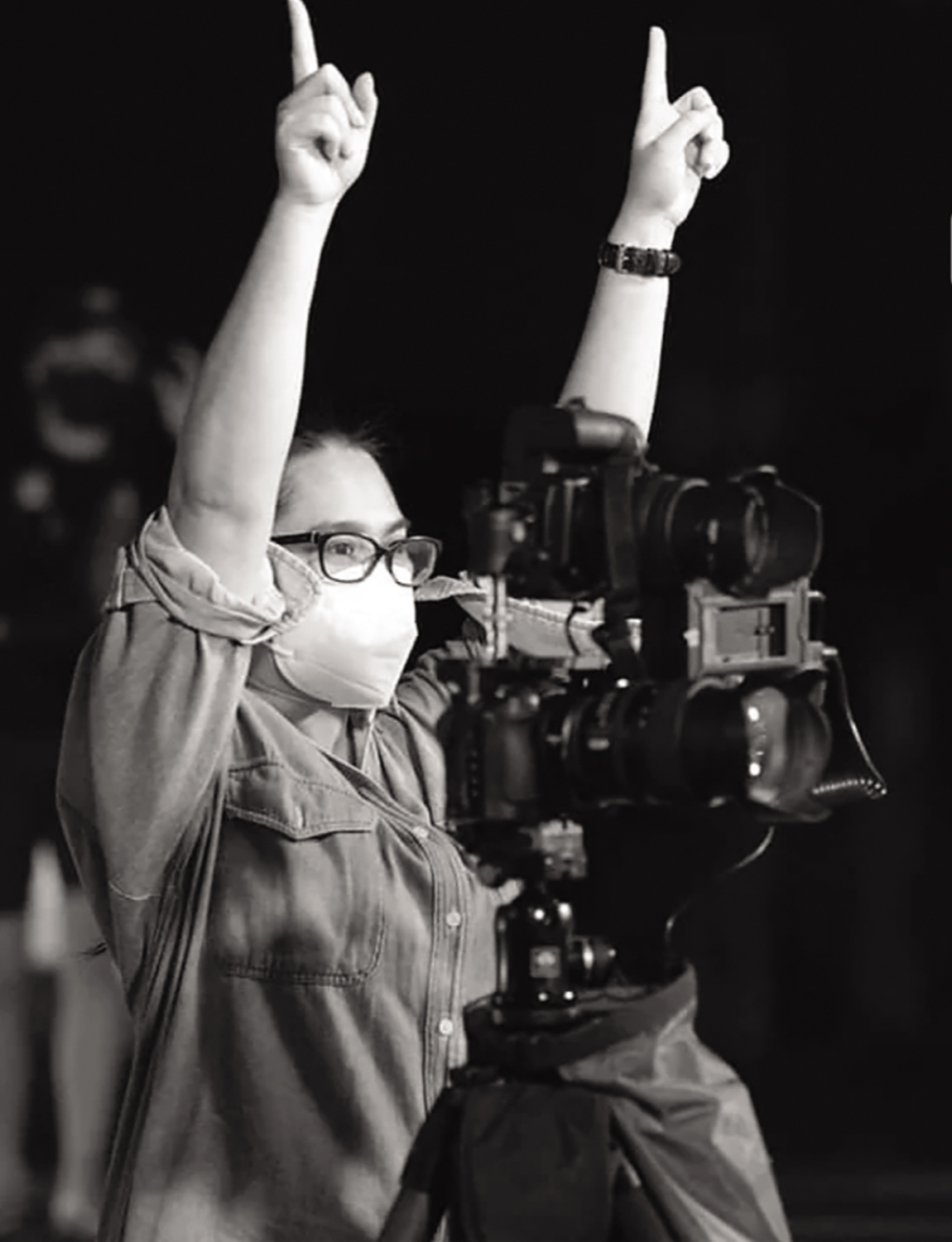 "I thought it was so impactful because every year, a younger generation reenact what happened. And these young people didn't actually witness what happened but they still somehow embody the older generations and what they went through. And they say that they're doing it every year until they get justice," del Mundo said.
The film's themes of historical revisionism speaks to current discourse on how we should remember geopolitical tragedies. del Mundo said that among their filming locations (which are largely centered in New York City) includes the statue of Christopher Columbus in Central Park, but the story plays into contemporary, Philippine issues, as well.
"When we [in the Filipino community] talk about historical revisionism, it's often surrounding martial law and what actually happened and what people say happened," del Mundo explained. "And it's especially relevant now because it's an election year in the Philippines, and the son of the dictator (Bongbong Marcos) is running, and a lot of what we know and don't know in our history will inform how we vote."
She describes the film as "a personal experience of historical revisionism. It shows how you can be affected by it directly and how it can make you question your identity and who are because history shapes all of us."
Early scripts of "Never Forget" captured a more historical tone, but when she returned to New York City (where she is based) to complete her master's in directing at the School of Visual Arts, s shifted the lens to a more Filipino American story.
The film was initially imagined as a feature-length story, but the filmmaker ultimately decided to create a short film as part of her school's directing program and to lay the groundwork for a later expansion of the story. Del Mundo said that she would like to explore the story later on and would like to possibly shoot in the Philippines and build upon the themes and narratives in the short film.
Without giving away too many spoilers, the film's central narrative involves the characters grappling with the realization that her family is tied to the Escalante massacre and how generational trauma manifests itself, even after the family moves to a different country.
"The film is really about history, and our memories and how those shape our identity, and that informs who we are and how we think," she explained.
For "Never Forget," del Mundo brought together friends and past collaborators to work alongside her, making the cast and crew a majority-Filipino cadre.
"Representation in film shouldn't only be on screen with the actors and the type of story you're telling," del Mundo said. "I really wanted to have that Filipino crew, especially because the theme of the film is identity and history, which are universal themes, but for a film like this I knew that having Filipinos on crew would be very meaningful for them as well."
Because "Never Forget" is currently in production, no release date has been announced yet. But del Mundo's work and her journey as a filmmaker is just beginning, and the landscape is ripe for pictures like hers.
But even though the demand for more Asian stories is louder than ever, del Mundo believes that Filipino American filmmaking still needs more of a push among not just AAPI entertainment but in entertainment, in general.
She says that "Asian films being recognized in Hollywood and all over the world and are really opening doors for us as filmmakers, but I think we need louder Filipino voices in there. There's a lot of Korean, Chinese, and Japanese making their way, but we need more Filipinos."