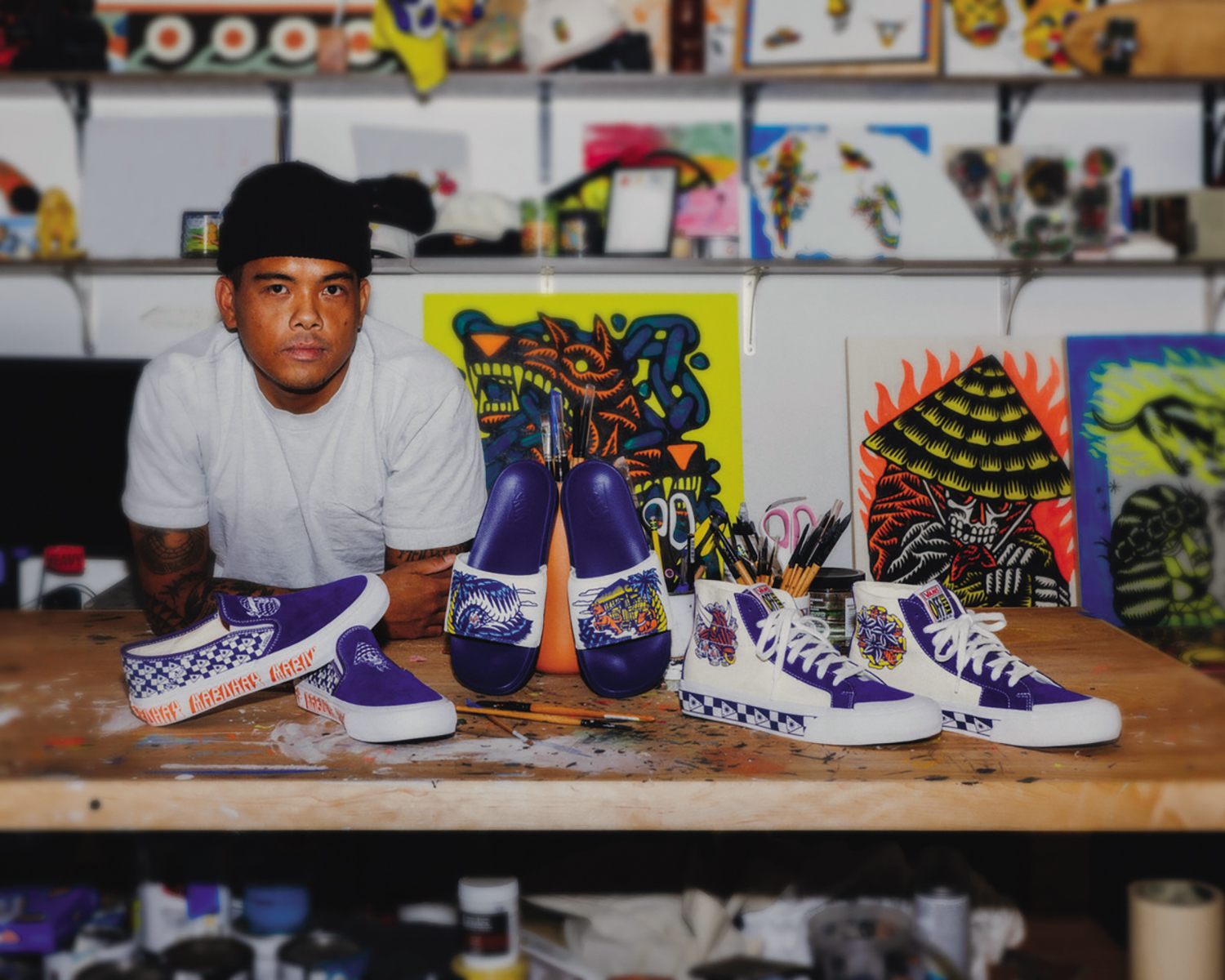 LOS ANGELES – When Filipino American artist and graphic designer DJ Javier was designing the shoes for his biggest collaboration with shoe manufacturing giant, Vans, all he could think about was to pay tribute to his father, Liberato.
On this Father's Day 2022, Javier wants to remember all his dad's sacrifices and hard work being one of the first generation immigrants in America who opted to leave the Philippines and seek greener pastures to be able to give a better life for his family.
Javier's father, along with his mom and two older siblings, migrated in United States in the early 80's on a work visa as an accountant. Javier and another sister were born here.
"I'm inspired most by my dad and what he has put in to build a better life for our family," he said.
The 29-year-old is recalling his father's sacrifices uprooting his family to a new country.
"He really sacrificed everything and I feel like this collaboration is like a fruit of him coming here in the U.S. If he hadn't come here, who knows, I wouldn't have been born and pursued art and so just seeing him worked so hard to give me and my siblings and my mom a better life I think that is a direct result of where I am in my career right now," said Javier.
Javier also simply admires his father's work ethics which he tries to replicate in all his works and projects.
"Even though we have different career path, I think a lot of my work ethics comes from my dad. He always does his best. He never does just an okay job. If he's gonna do something, he does it well. So in whatever I do, whether it's a big project, a mural, a painting, I am always inspired by how my dad works. If I'm gonna do something, I'm gonna do it right the first time," he said, when asked who is his greatest inspiration.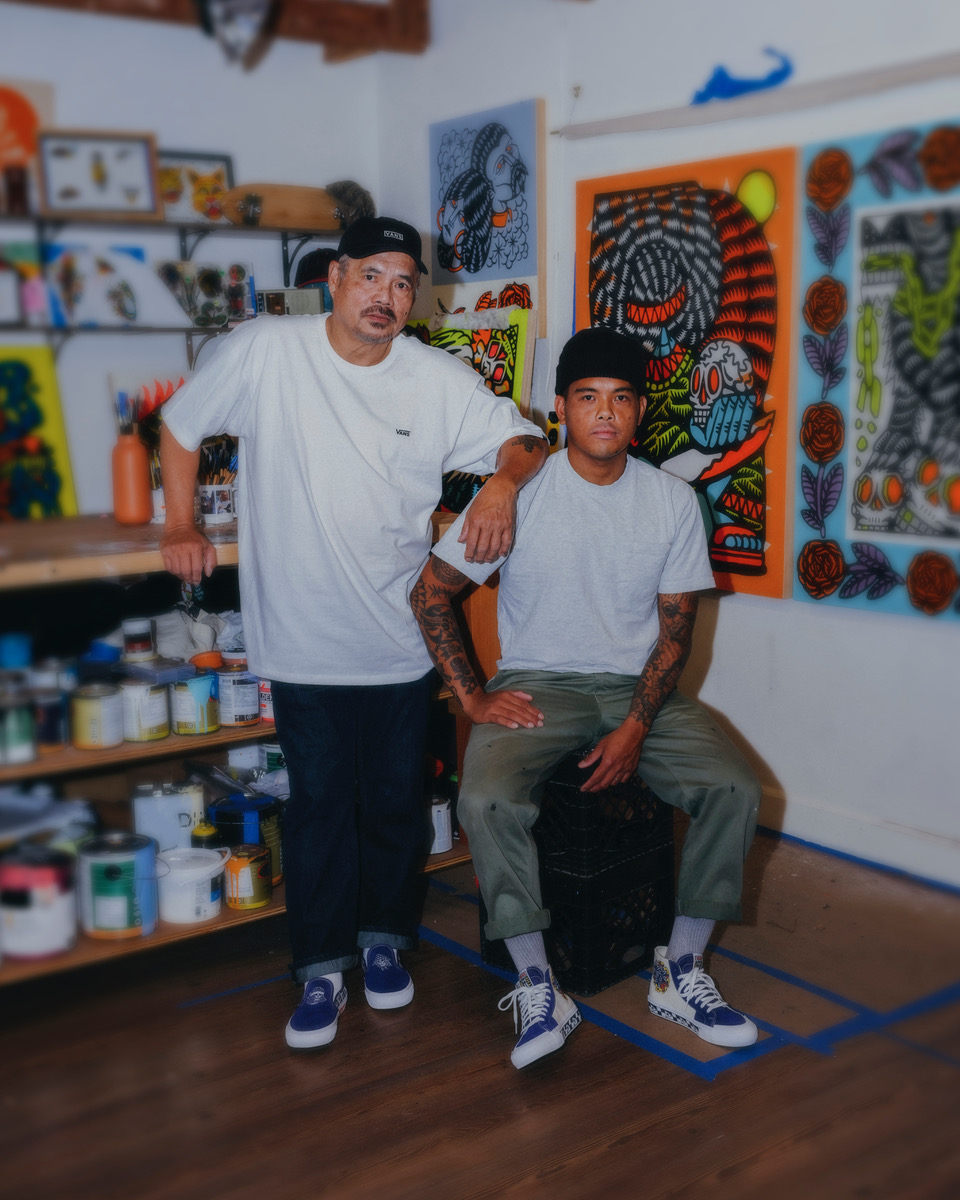 Liberato, who came from San Pablo City in Laguna, Philippines, now owns and runs a telecommunication business.
Over a year and a half ago, Javier sealed a deal with Vans, an American manufacturer of skateboarding shoes and apparel, to design three kinds of shoes: a slip-on, a high top and a slides. Two of these, the slip-on and high top shoes, have already been released to the market earlier this June. The slides will be out by next month.
A graduate of Bachelor of Arts in Graphic Design in 2015 at Azusa Pacific University, Javier is known for his bold artwork that blur lines between fine arts and graphic design.
In designing this big project with Vans, Javier drew up his design idea by combining traditional and diverse Filipino culture with his influences in Southern California where he grew up in. Growing up, Javier used to go skateboarding, drawing graffiti with his friends, and playing rap music. Now, he is in to surfing.
Javier lives in Santa Barbara, California most of his life and now with his wife Courtney and son, Duke.
"Every design element in this collection is rooted in my Filipino culture, from the Filipino flag checkerboard, Carabao (Water Buffalo), and Sampaguita (Philippine National Flower) on the Sk8-Hi, to the warrior and rice field worker on the slip-on, to the bamboo "Nipa Hut" scene on the slides," Javier said in a Facebook post.
His dad's life experiences were also incorporated in his shoe designs.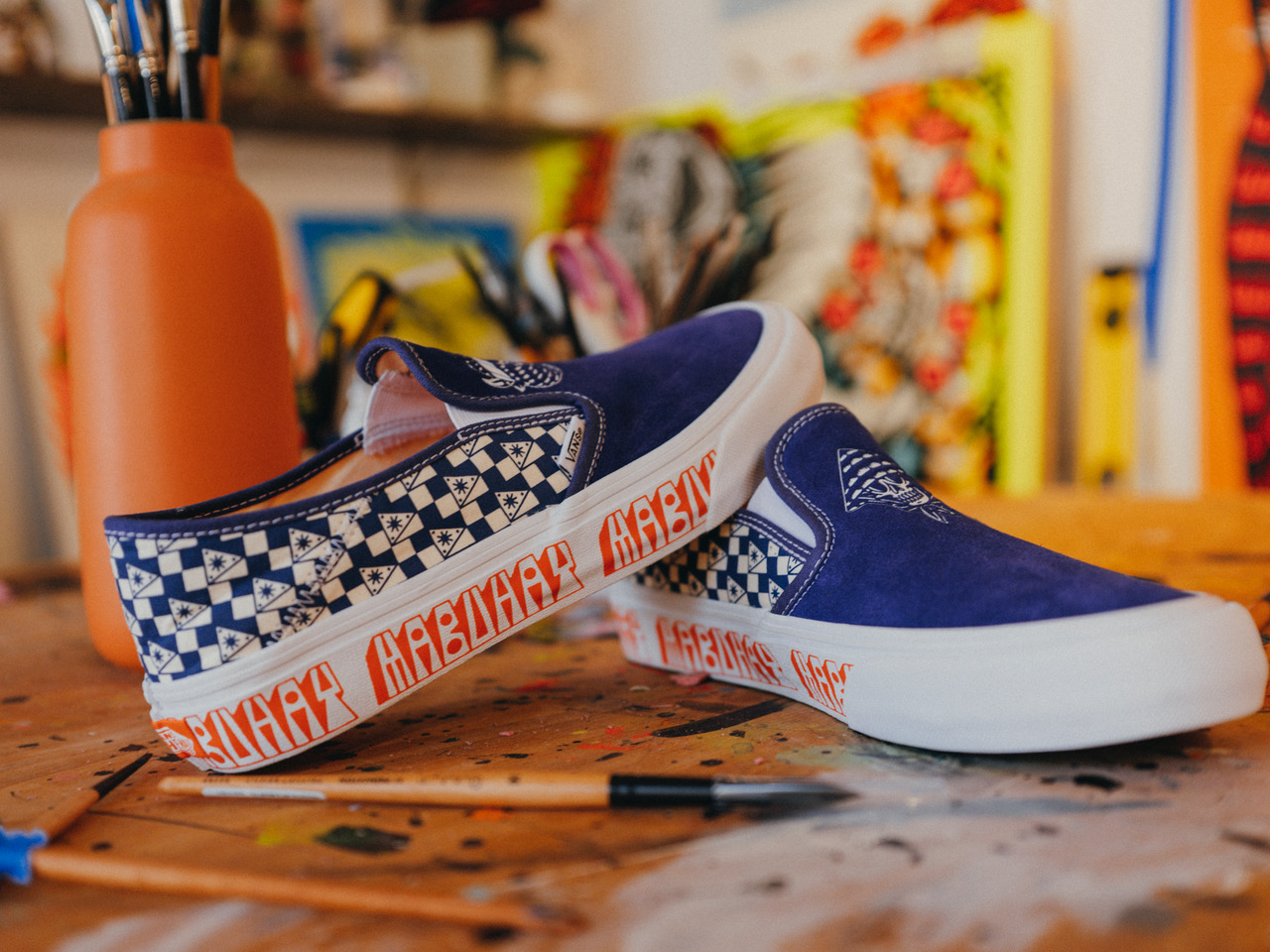 "This project represents Filipino culture, identity and Filipino people. It represents the immigrant story," he said. "This only goes to show that Filipinos are tough and resilient."
Javier is thankful that his dad is appreciating all his works and arts. "My dad is now my biggest fan and supporter, and I am honored to tell our story and hopefully encourage the many Filipinos, Asian Americans and first generation immigrants who share this same story."
He is also overjoyed by the overwhelming response that his shoe collection has been receiving from all over the world. "I was checking out the Vans website and I've seen that about 2/3 of the slip-on designs have been sold out and the high tops are halfway sold out," he said.
He said he had been receiving warm messages from Filipinos all over the world who would want to purchase his Vans' shoe collection.
"I got a lot of messages from complete strangers telling me how excited they are. I feel truly honored to be able to work on this and put it out in the world and see a sense of pride. These Filipino people that I have never met, they can see the story and they see it as this is my moment as well and that's one thing that I am really excited about. As much as I wanna say that this is my project, it's really not. It's a project for all, it's our project, it's the Filipino people's collaboration with Vans," he said.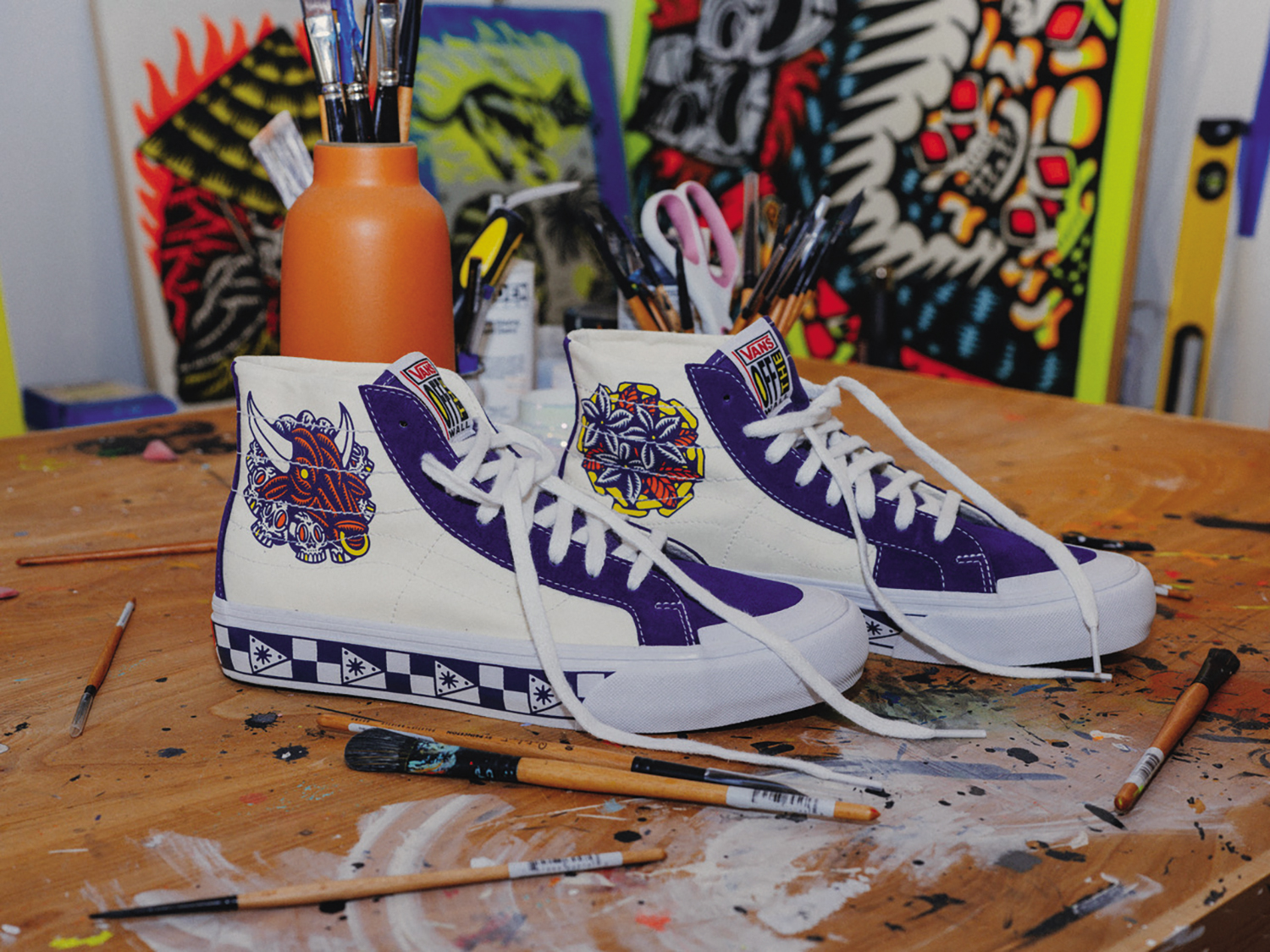 He also wants to encourage all young Filipino artists like him to try to stay authentic to their story and not waver and continue to find richness in Filipino culture and heritage.
"I think the best inspiration comes from just staying true and authentic to yourself. It's a big thing because for me that's why this collaboration even just in a few days have done so well because people can see that the story is true and is real to me," he said.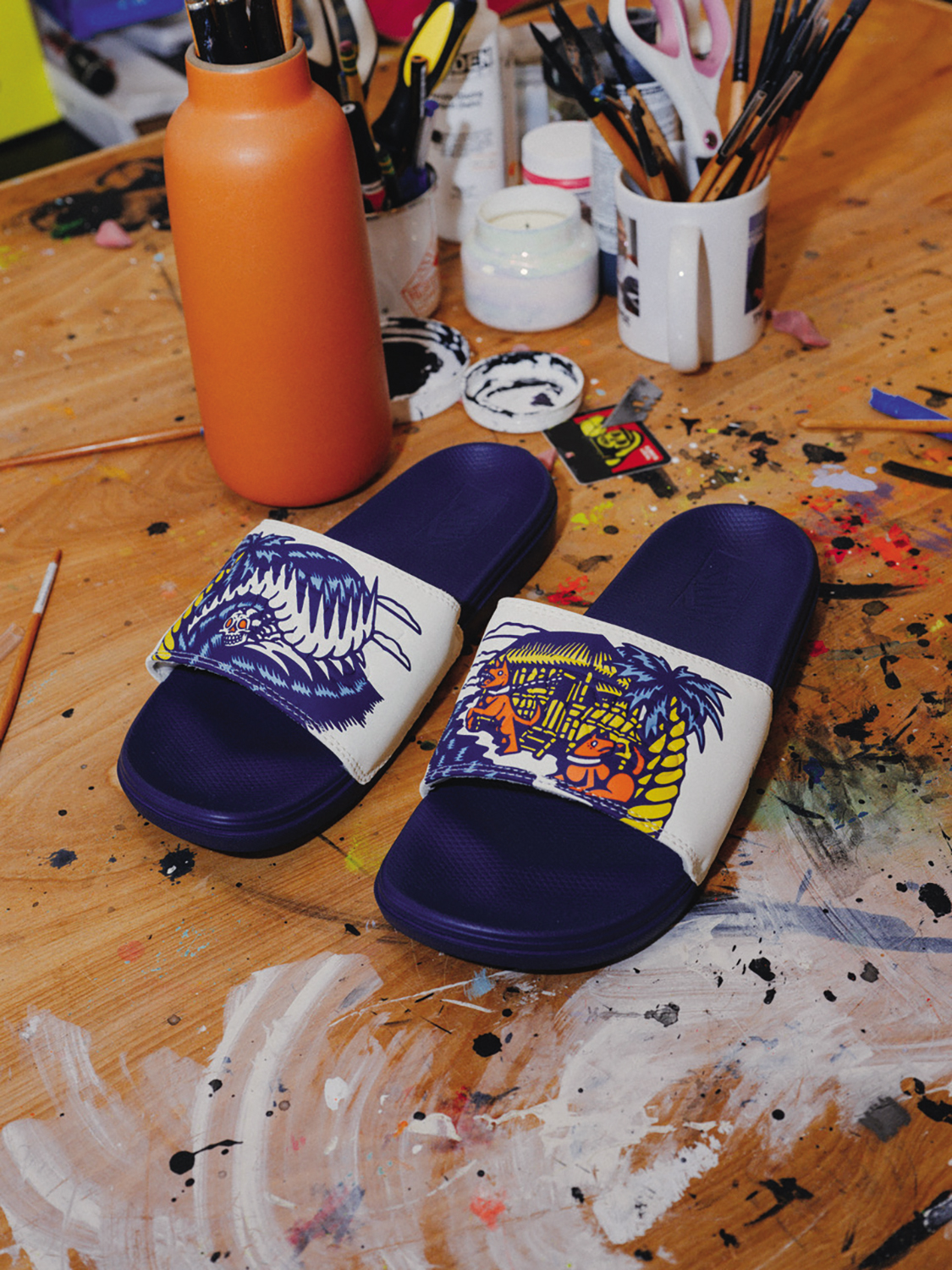 Javier said he hopes to seal a more long-term collaboration with Vans. His shoe collection is available in select Vans stores and retailers across the U.S. Customers can also visit Vans.com for orders.
For interested buyers in the Philippines, they could visit select Vans stores or go to Vans Philippines' Instagram account for more information.
At present, Javier said his company is working out another huge collaboration project. "I have a similar project with a big company that would be coming out later this summer," he said.
Javier currently owns Bayan Surf Club Inc., a multi-disciplinary creative studio which does art direction, branding and identity, graphic design, illustration, artist collaborations, apparel design, murals, and fine art.
His list of clients include: L.A. Rams, L.A.FC,  Adidas, Amazon, SeaVees, Paragonia, Hucberry, Coors Banquet, Surfrider Foundation, Parks Project, Teva, Vissla, Undefeated, Roark, Farm League, General Admission, True Ames.