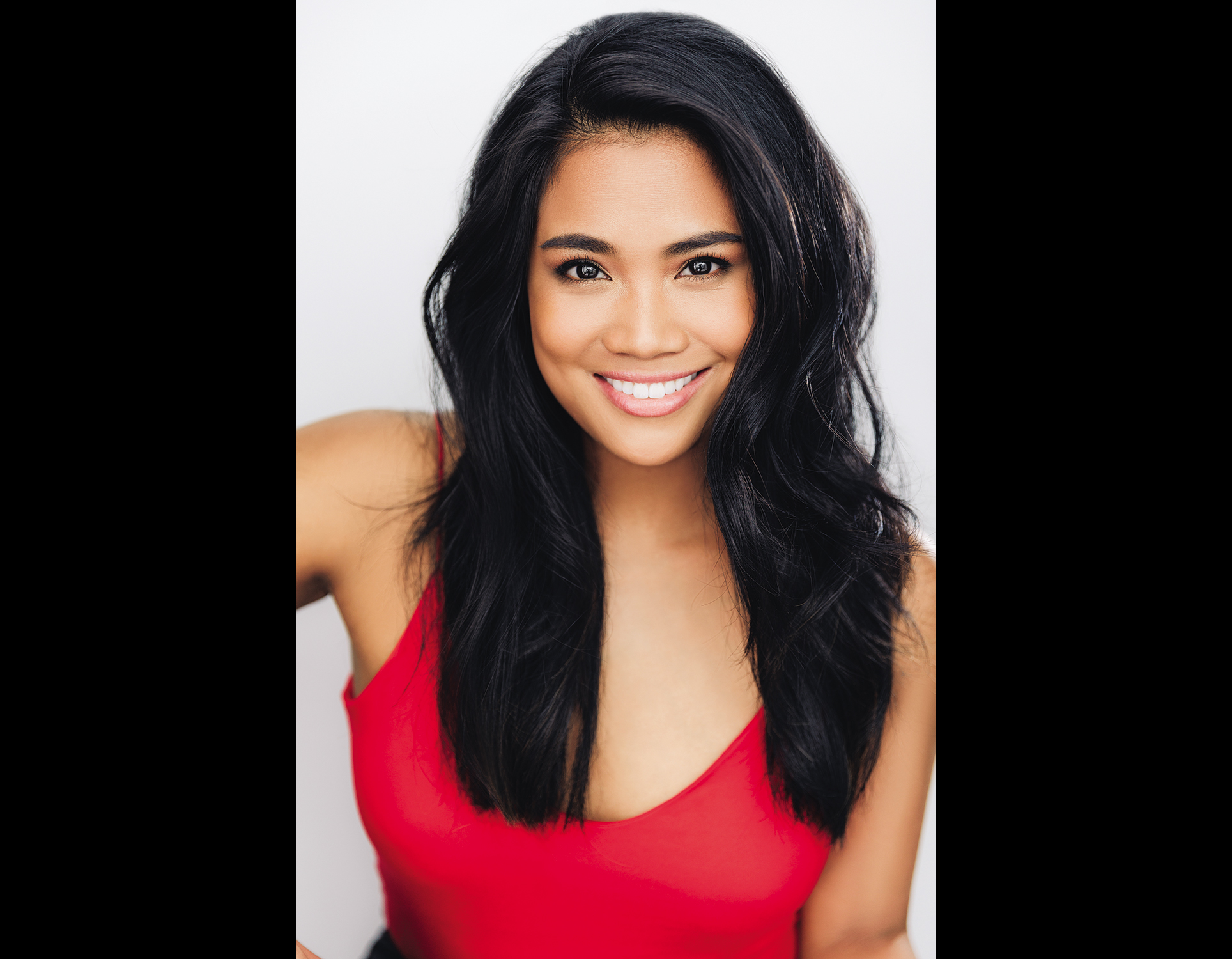 Performances are welcoming back live audiences and the national tour of "Hadestown" is not to be missed. Stopping at the Ahmanson Theatre, the Los Angeles engagement of the Tony Award-winning musical made its West Coast debut at the end of April and will play through May 29.
Following two intertwining love stories — that of young dreamers Orpheus and Eurydice, and that of King Hades and his wife Persephone — "Hadestown" invites audiences on a hell-raising journey to the underworld and back.
The winner of eight 2019 Tony Awards including Best New Musical and the 2020 Grammy Award for Best Musical Theater Album, "Hadestown" features a vibrant ensemble of actors, dancers and singers, including Filipina American Shea Renne, who plays one of the Fates.
The trio of Fates serves as the symbolic conscience of the main characters, Orpheus, Eurydice, and Hades.
In an interview with the Asian Journal, Shea Renne talks about becoming a stage performer, preparing for the national tour of "Hadestown" and advice for fellow Asian American talents.
Asian Journal (AJ): Was there a moment growing up when you knew you wanted to pursue a career in acting and singing? Any artists or shows that inspired you?
Shea Renne (SR): My interest in an acting career started when I was cast as the lead in my 5th grade musical in elementary school. After that, I started taking voice lessons and was surrounded by others who had an appreciation for musical theatre, and that's when I felt I belonged. Then I got more involved in high school. The summer before my sophomore year, I went to Interlochen Summer Camp for musical theatre. The summer before my senior year, I went to MPulse at the University of Michigan, which is the MT summer camp there. Then I went to the University of Michigan for musical theatre and the rest is history.
My mom had raised me listening to Celine Dion and Barbra Streisand, so those vocal artists inspired me greatly.
And, of course, the musical "Miss Saigon" was a huge inspiration for me. Lea Salonga was my idol. When I got to perform in "Allegiance" with her and bow next to her, I felt like the luckiest girl in the world, having my dream come true.
AJ: Tell us about your role as a 'Fate' in Hadestown. How have you made this role uniquely yours?
SR: The great thing about the Fates is that we were not expected to be like the Fates originated on Broadway. Our director, Rachel Chavkin, and associate director and choreographer, Katie Rose McLaughlin, encouraged us to find our own characters and do what we needed to do to feel powerful and feel like Gods.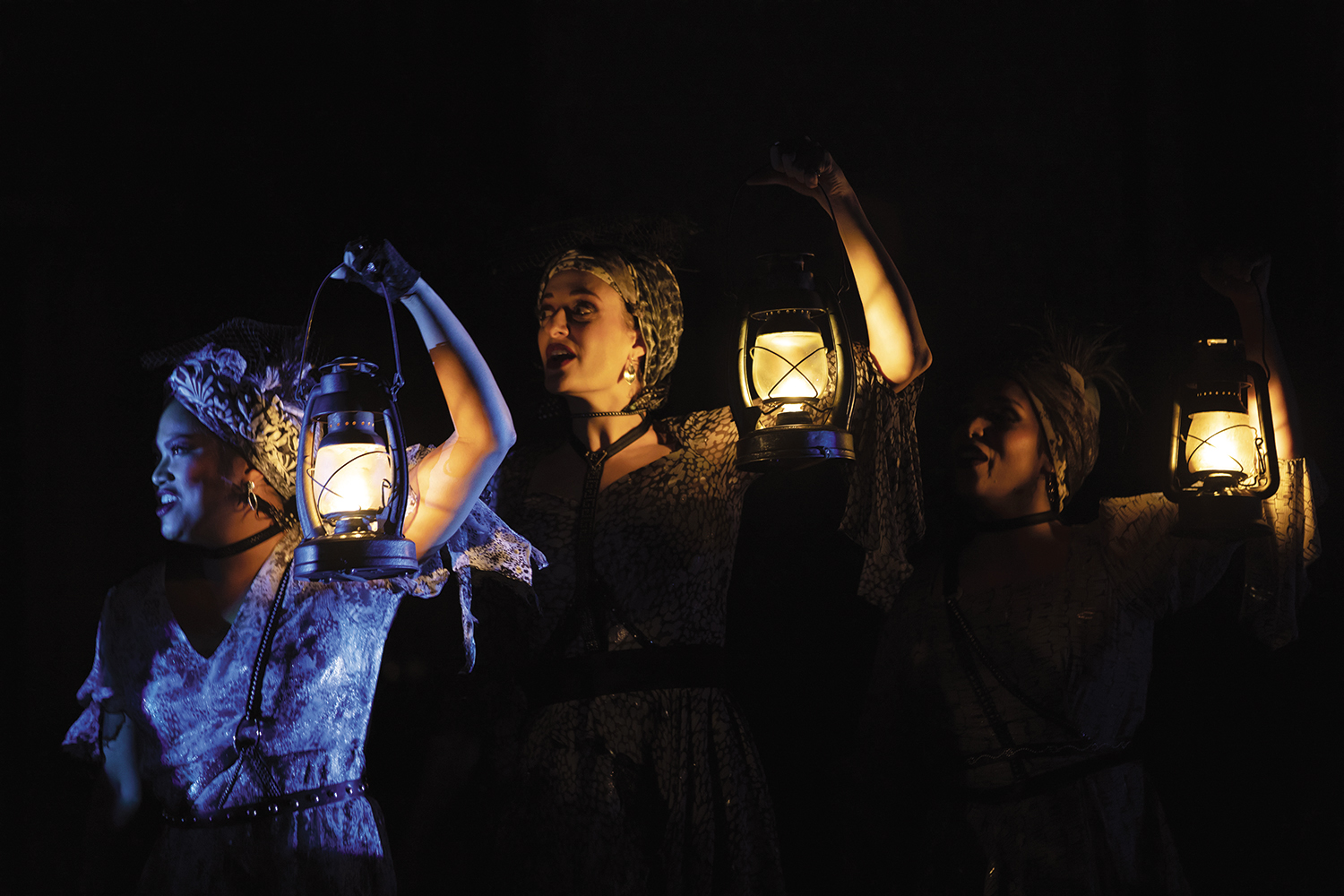 My sister Fates are Belén Moyano and Bex Odorisio, and to this day, we act as a unit and constantly check in with each other. Not just on what the choreography or harmonies are, but how we're all feeling day to day, moment to moment. We are all very different — in nationalities, size, height, personalities — and I think that helps and shows onstage.
AJ: How have your experiences in "Here Lies Love" and "Allegiance" help you prepare for this national tour?
SR: Those shows taught me how to collaborate and that it's okay and even encouraged to lean on your cast mates and other company members for help. It taught me to surround yourself with those who lift you up and bring you joy.
There is something truly special being in casts with predominantly Asian actors. There is a loving and an understanding that I will treasure forever. That has translated in my current company, where we are mostly a cast of color. There is a level of respect and care that "Here Lies Love" and "Allegiance" prepared me for. More importantly, those shows taught me that I belong and am important. Prior to those shows, I always felt like I had to prove myself as the minority. Now I know that being Filipino is something to be celebrated.
AJ: Any favorite moments/numbers in 'Hadestown'? What makes 'Hadestown' such a special show and what can the audience takeaway from the message?
SR: One of my favorite numbers is the opening because no matter how I feel that day, "Road to Hell" brings me joy and I feel a closeness to my cast. Starting off the show with that camaraderie sets us up for success for the rest of the show. My other favorite number is "Doubt Comes In." Not only are the harmonies spectacular, but I love the power the Fates have which leads to Orpheus making his ultimate and tragic decision.
AJ: Please share advice for aspiring actors, especially fellow Filipinos, who may be looking up to you for representation?
SR: Self-care is the greatest gift you can give yourself. If you are not at your best for you, how can you be at your best onstage (or offstage) for others? I am constantly checking in on my body, my mind, and my spirit. I keep a small journal with me at the theatre and I jot down small thoughts, feelings, and emotions if I'm feeling particularly off balance. Knowing yourself and trusting yourself is key.
The other advice I can give is what I mentioned before — surround yourself with others who help you be your best self. Your circle of friends should help lift you up and bring you joy and positivity. In this business (and especially now during this pandemic), it can be easy to be wrapped up in the negative.
Also, be kind to everyone! Kindness goes a very long way.
Lastly, if you are of Asian descent (or like myself, Filipino), be proud! You are special and valued and you have a story to tell. We are so lucky to be in a minority group that takes care of each other and sees each other.
Tickets for "Hadestown" are currently on sale at Center Theatre Group/Ahmanson Theatre and start at $35. They are available through CenterTheatreGroup.org, Audience Services at (213) 972-4400 or in person at the Center Theatre Group Box Office (at the Ahmanson Theatre at The Music Center, 135 N. Grand Avenue in Downtown L.A. 90012). Performances run Tuesday through Friday at 8 p.m., Saturday at 2:00 p.m. and 8 p.m., Sunday at 1 p.m. and 6:30 p.m.