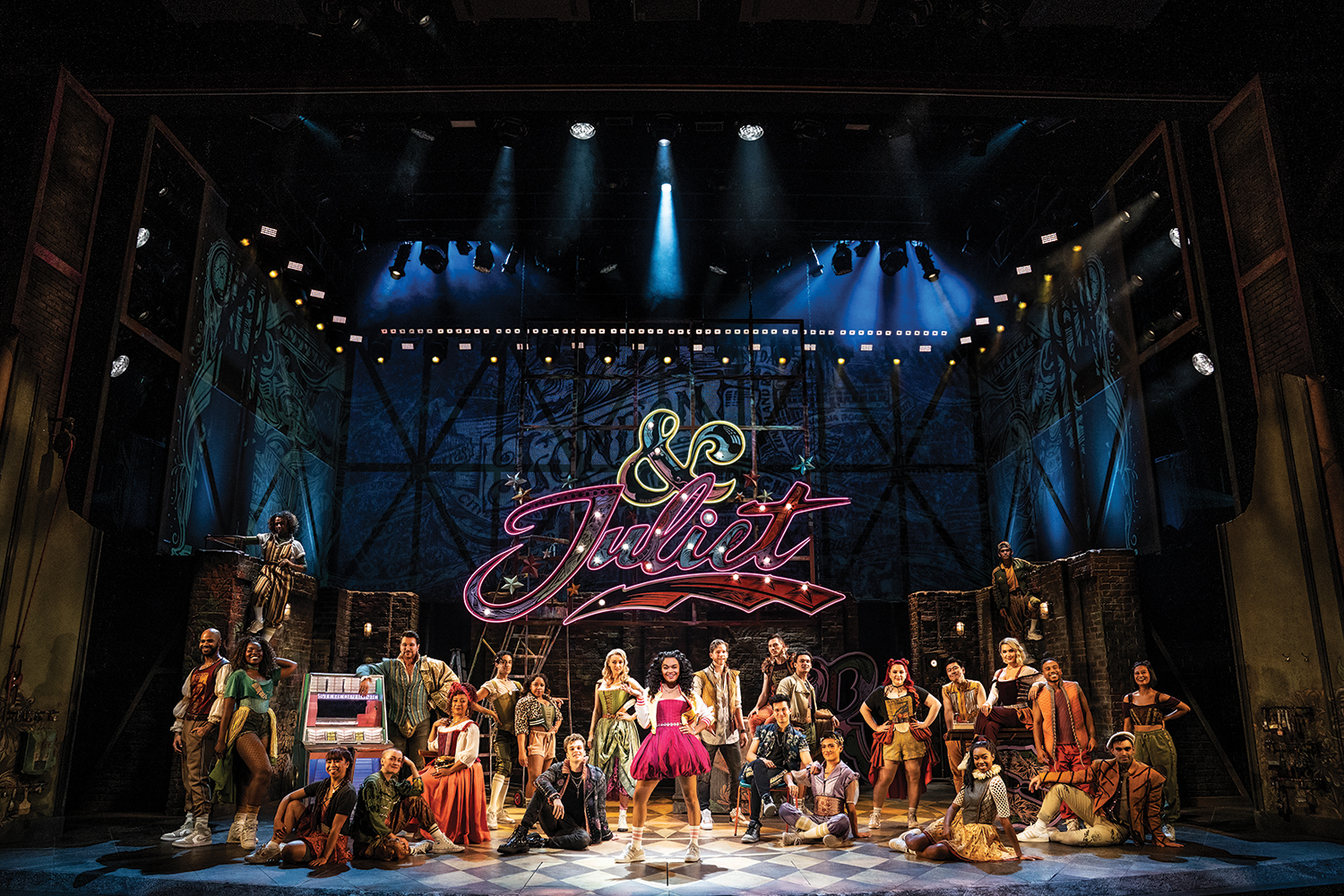 Musical reimagines a Shakespeare Classic
AS Broadway fans, we are lucky to see one Filipino American cast member in a musical. We celebrate if we see more than one, like in the case of Miss Saigon, The King and I, Flower Drum Song, Aladdin, and just recently, Into the Woods.
One of the hottest tickets on Broadway today is & Juliet, an award-winning new musical that has been packing in the audiences at the Stephen Sondheim Theatre (124 West 43 Street) since it began performances last October, and celebrated its Broadway opening on November 17, 2022.
The musical boasts a diverse cast with 15 of the 25 company members making their Broadway debuts. There are four Filipino Americans – three of whom are marking their debuts: Brandon Antonio, Jasmine Rafael, and Alaina Vi Maderal and they are joined by Nico DeJesus, who is also the Assistant Dance Captain.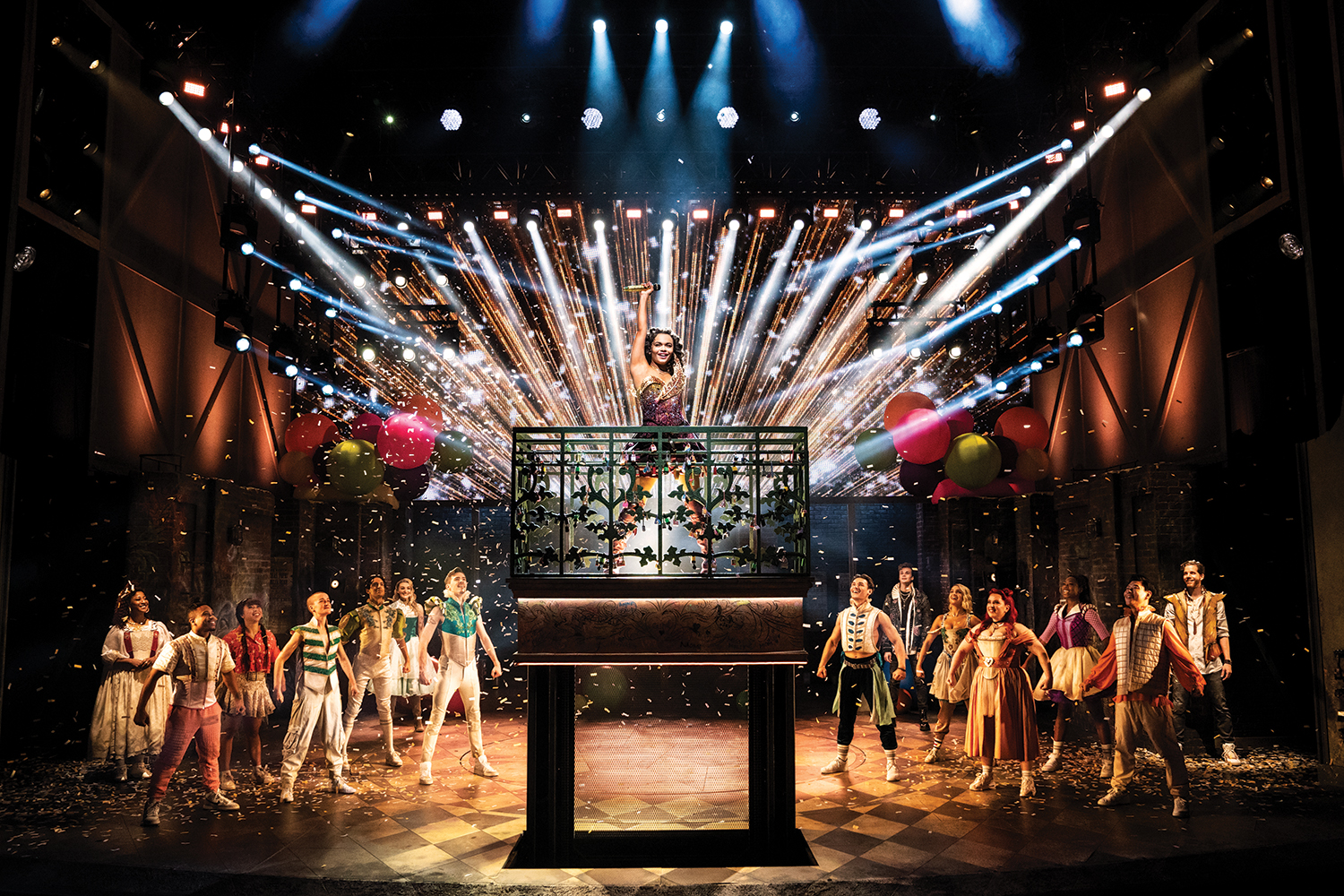 The musical is an exciting reimagination of Shakespeare's classic love story and delves into what could have happened next if Juliet hadn't ended it all over Romeo, and got a second chance at life and love – on her terms.
Featuring a book by David West Read, the Emmy Award-winning writer from "Schitt's Creek," music from legendary five-time Grammy Award-winning songwriter/producer Max Martin, direction by Luke Sheppard, and choreography by Emmy Award-winner Jennifer Weber, & Juliet uses some of the most beloved pop songs of the last three decades to flip the script on the greatest and most tragic love story ever told.
& Juliet is a multi-generational story of self-discovery, empowerment, and love. This fresh retelling of Juliet's new story bursts to life through a playlist of pop anthems as iconic as her name, all written by Max Martin and his collaborators, making this jukebox musical an instant pop favorite. Among the songs used in the musical are classics from Kelly Clarkson, Katy Perry, Britney Spears, and Backstreet Boys including "Since U Been Gone," "Roar," "Baby One More Time," "Larger Than Life," "That's The Way It Is," "Can't Stop the Feeling," and many more.
& Juliet had its World Premiere in September 2019 at the Manchester Opera House in England, before moving to London's West End, where it began performances in November 2019 at the Shaftesbury Theatre in London and went on to win three Olivier Awards.
The Broadway-bound production debuted last summer at the Princess of Wales Theatre in Toronto, where it broke box office records and played to standing-room-only audiences. An Australian production of & Juliet will premiere this month at Melbourne's Regent Theatre.
It also broke box office records in the Stephen Sondheim Theater last month, making it a certified hit. The previous record has been held since 2014 by Beautiful – The Carole King Musical.
Their Journey to & Juliet
Brandon Antonio did his due diligence the moment he found out that the show was going to have a Toronto run. This was around February 2020, a month before all the global pandemic lockdowns.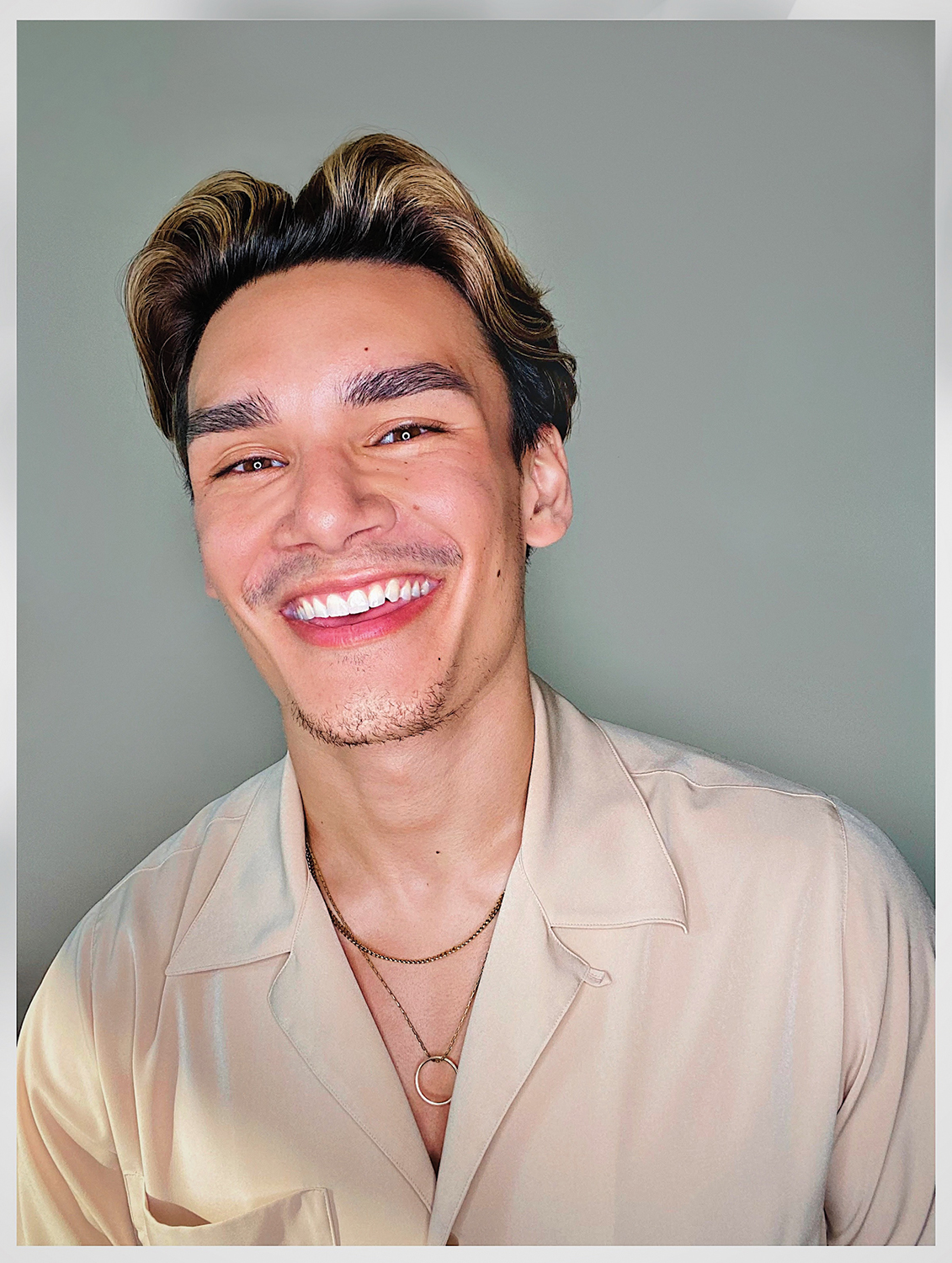 "So I started to do my research and I heard that & Juliet was a jukebox musical with songs by Max Martin and it's a what-if story if Juliet lives at the end of Romeo and Juliet," Antonio shared. "Max Martin is like the greatest songwriter of all time, I mean, those are all the songs that I grew up with, my favorite songs in the entire world."
His agent also emailed and asked him if he was interested and obviously, he said yes. The pandemic may have complicated everything, but that didn't stop Antonio from chasing his dream. He was working full-time at a health clinic as a receptionist at this time and because of this, he couldn't just come to New York for his dance call so he called in sick for a couple of days and flew to New York.
It worked out well for him because he was given the role of Richard and an understudy to two of the principal roles, Romeo and Francois. He has done both so we had to ask if he preferred one over the other.
"It's hard to choose because they both have highlights and they're both challenging in different ways. Francois has quite a journey of self-discovery, which is fun to play and he gets to sing a Britney Spears song, which is amazing, I love being able to do that," he explained. "I also love to have like a full-on rock star. So that's fun to play Romeo in the sense that you just get to live in that sort of fantasy. So I love playing both. I really couldn't choose."
Antonio, who was born in Toronto and raised in the suburbs, remembers being a kid who loved to sing in the karaoke and was forced by his family to sing every time there is a gathering.
"I didn't realize that theater was going to be in my in my pathway to performing until probably high school because that was when I started doing theater stuff," he shared. "I was about 14 or 15 when I realized that theater might be something worth pursuing."
Jasmine Rafael meanwhile was working in a restaurant when her manager called her to audition for the musical. Up until this point, she has been auditioning for New York projects but nothing seemed to pan out so she told her manager not to send her any more New York projects. Her manager insisted and she was told the basics – the premise of the show and the use of pop songs.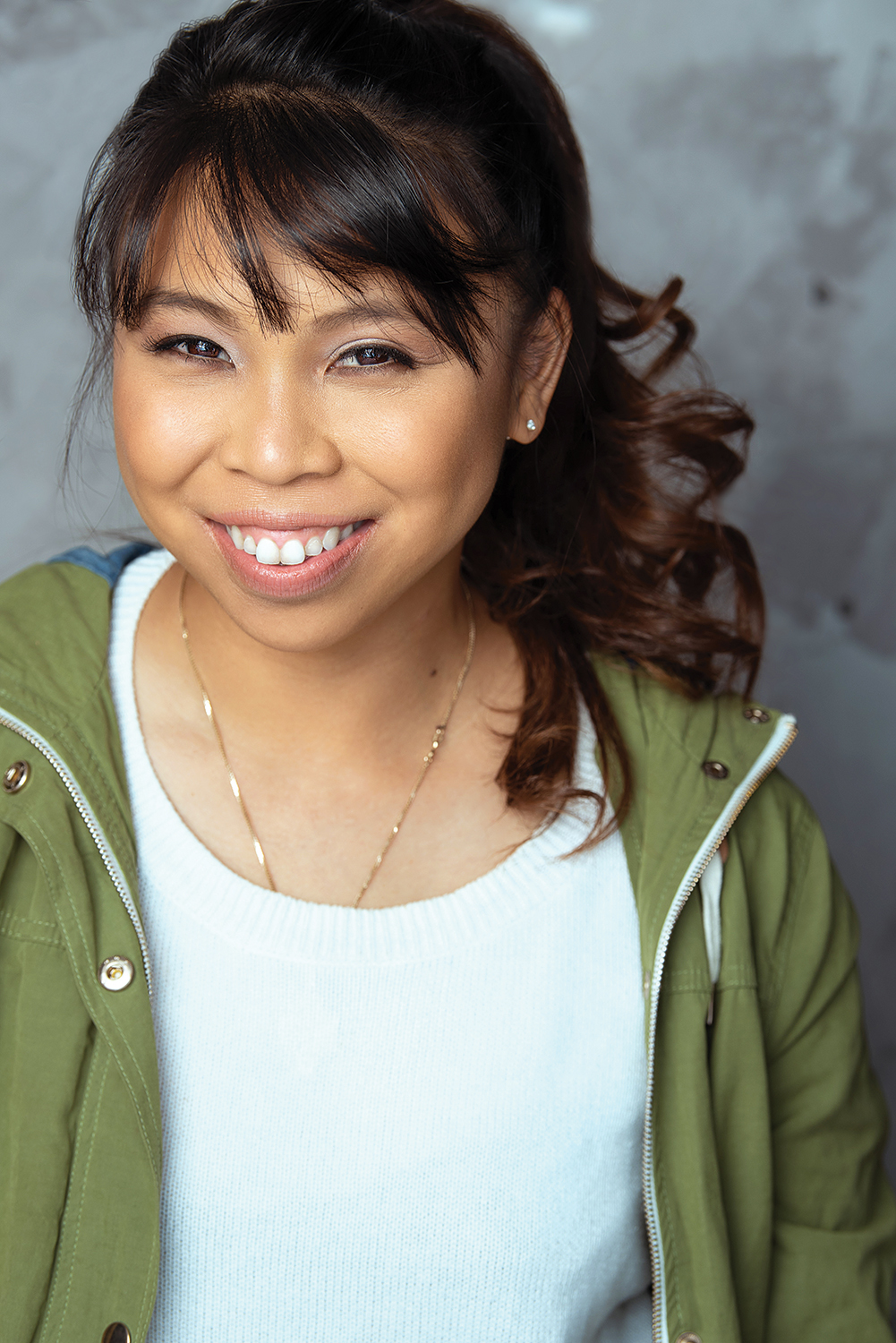 Jasmine was cast and she was told to be in NYC to start the rehearsal process in a little less than two weeks. She dropped everything, left her job, and told her family and friends that she was off to achieve her three-year-old dream.
"It wasn't like a lifelong dream because I just simply didn't see a lot of people look like me or sounded like me, with my abilities, on Broadway, but then since it started diversifying, I allowed myself to have that specific trait and it's been amazing to see the dream come true," Rafael told the Asian Journal in an interview.
Rafael comes from a family of performers so it is no surprise that she knew she wanted to perform as early as five years old. Her dad was a pianist and composer, her mom was a choir director, and her brother AJ is a singer.
She describes the past couple of months of being in the show as a whirlwind, similar to the way she was cast, and a constant learning curve.
"It's been really busy. A lot of excitement, learning, and growing, especially in terms of our lifestyle and how to sustain energy," she said.
Especially for 15 of them in the company who were making their Broadway baptisms of fire. Was it what she expected?
"Yes and no," Rafael replied laughing. "I really didn't know what to expect. It just takes everything from you. And that's like, more than I thought it would, in a way. It was like I know how to dance I got to sing you know, but to do it at this frequency like eight shows a week mentally, so that wasn't what I expected. But it's kind of better than I would have expected, the bond that I have with the cast and how much fun I'm having is like really, really amazing."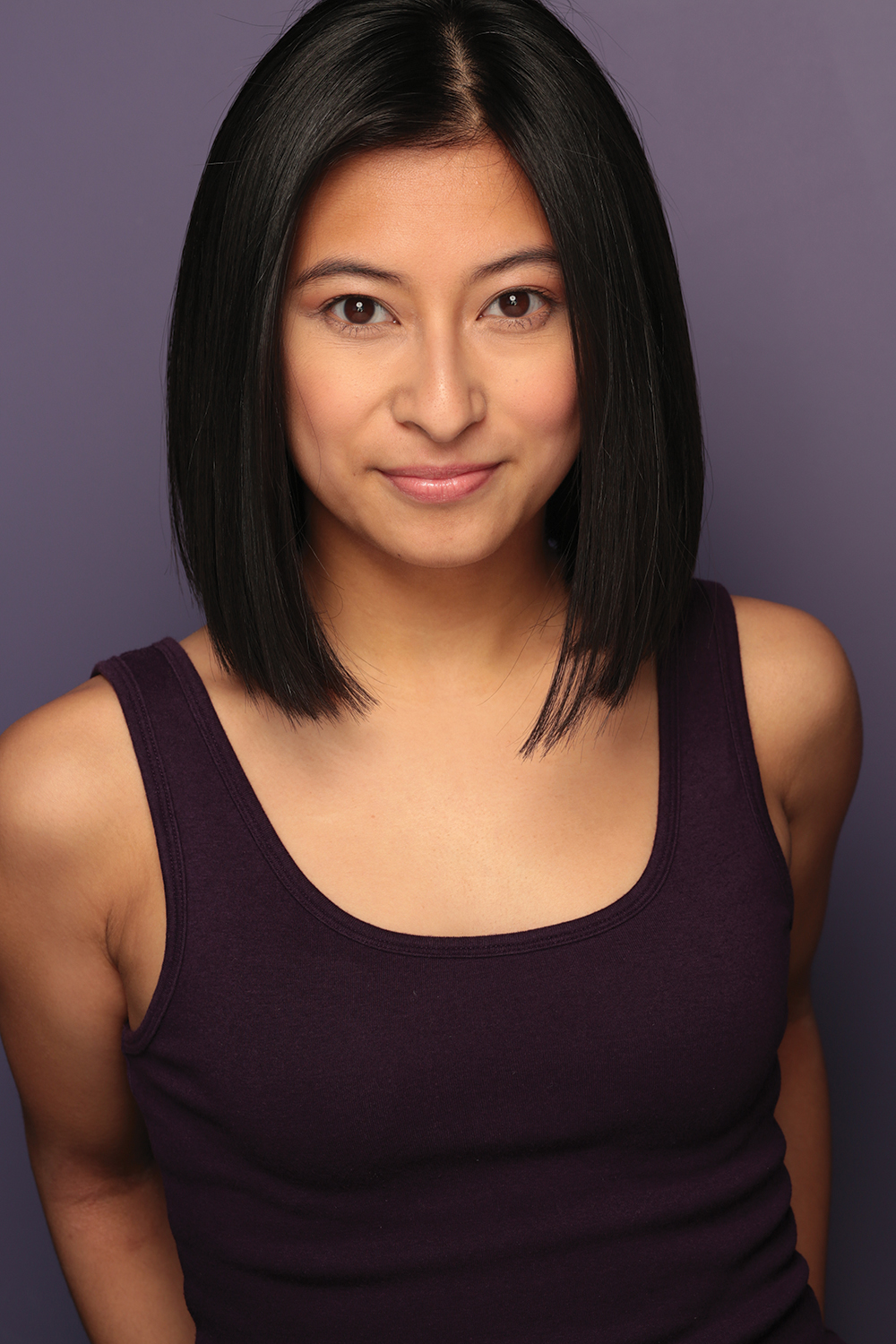 Amazing is the same word that Alaina Vi Maderal used to describe how it feels being part of one of Broadway's biggest hits this season.
"I think I always knew that the show was going to be received very well because it was a huge hit in Toronto. We knew we were going to have a fun time in New York City," she recalled. "I am very grateful to be a part of the show and to be received so well from the theater, Broadway, queer, and even Asian American community in Toronto."
As a part of the Toronto ensemble, Maderal was in Canada for the whole summer last year.
Now, she describes her NYC situation as a wonderful feeling, especially when she's on the subway on her way to work and she gets that moment when she realizes her reality and she would get that 'Wow, I can't believe that I'm on my way to go work in a Broadway theater in New York City' kind of feeling.
"I guess my life now feels sort of surreal because the city has so much energy and I mean, this is what I've always imagined my life to be like but I kind of still feel like I'm up in the clouds a little bit," she revealed. "Just because I haven't been back down to reality. Just because this is everything that I've ever, ever wanted, so I still feel like I'm in this like dream state, a surreal place. And I'm trying to come back to reality but knowing that this is my reality is kind of a fun experience for me. It's definitely real!"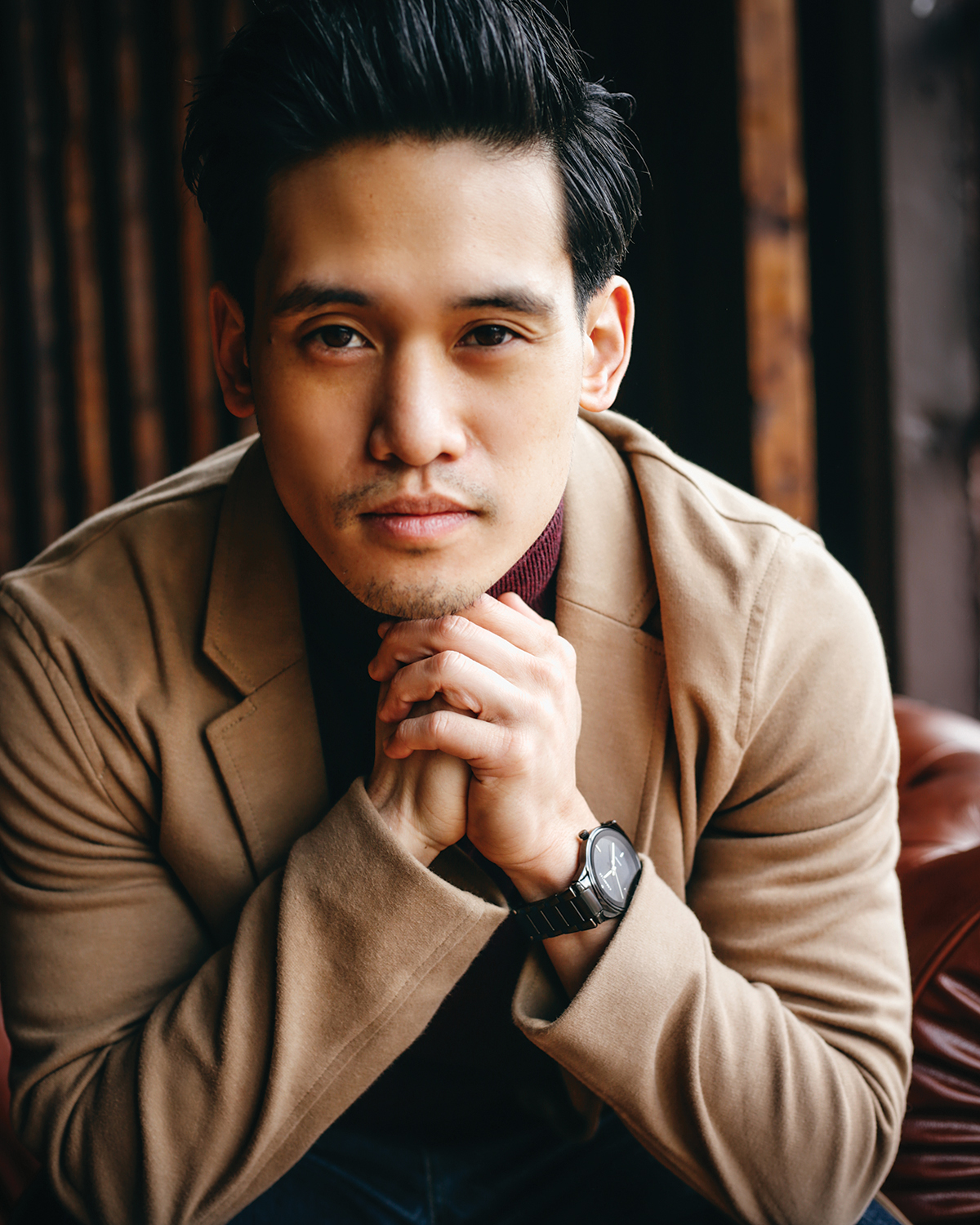 For Nico de Jesus, being assistant dance captain for the show is his full circle moment.
"Growing up Filipino in San Diego we all did hip hop. It wasn't ever a thing that we thought that we could do on Broadway. So to be a part of & Juliet is kind of a full circle for me – to grow up doing hip hop in southeast San Diego and then now doing it on Broadway is kind of crazy to me," de Jesus told us in our interview. "I'm excited that there are three other Filipinos that are here with me amongst many other different types of Asians that are in the show as well."
De Jesus made his Broadway debut in 2018 as part of "Pretty Woman: The Musical" at the Nederlander Theatre, eventually becoming one of the show's dance captains. He also played Romeo on Newsies and was a part of In The Heights led by Vanessa Hudgens.
As dance captain, de Jesus says he "assists the dance guys in any way to make sure that the show choreographic-wise remains at the level of when the show opened" and that if new people are coming into the show, they're also in charge of helping get them into the show seamlessly.
To keep fit, de Jesus follows a strict diet and regimen to be able to perform consistently at a high level.
"My thing is [that] I take care of myself and I treat myself like an athlete," he shared. "I take it to the extreme – I'm vegan and I do intermittent fasting. I go to the gym every day and it's all just to maintain, to make sure that my body can do what it needs to do."