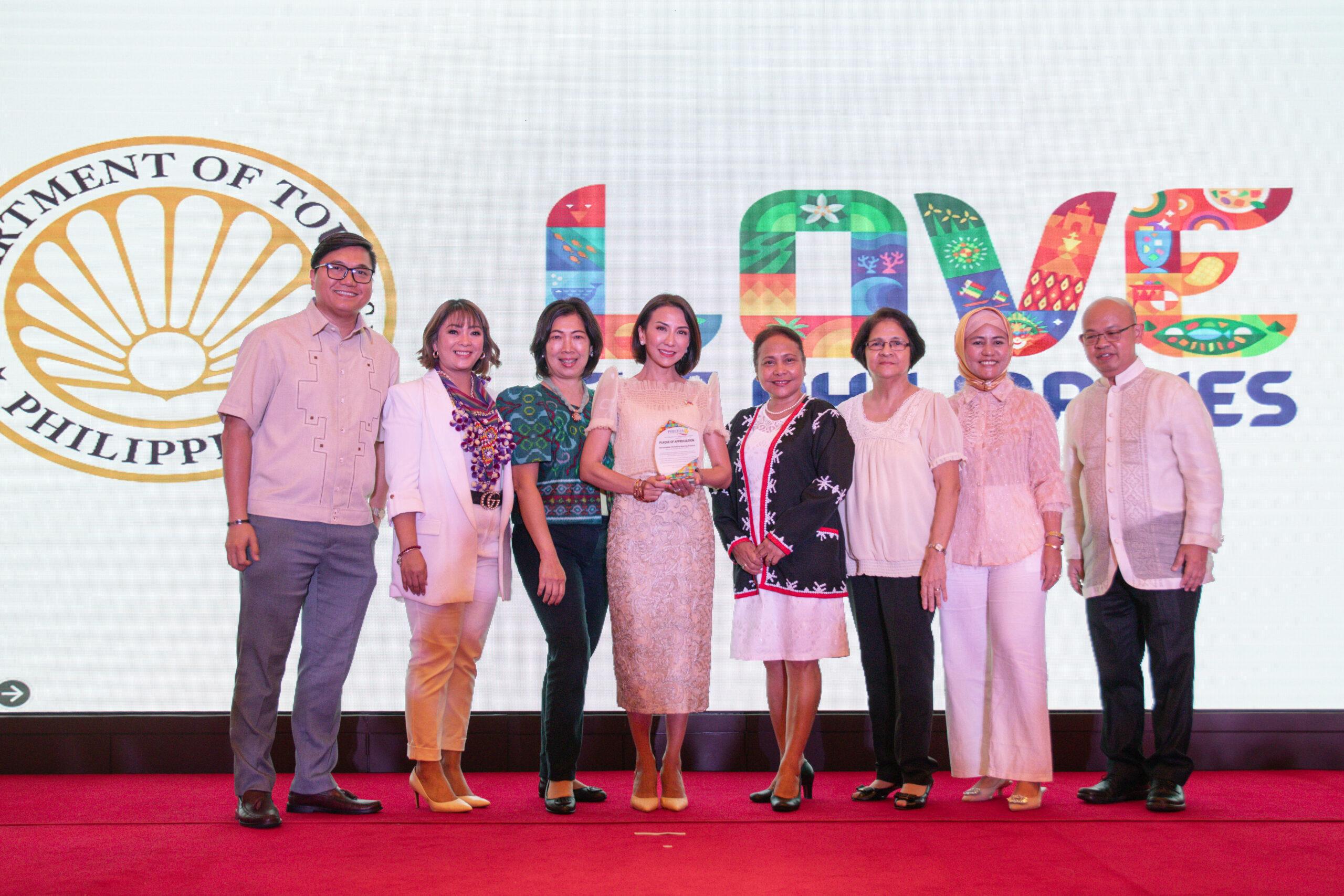 The tour operators association welcomes new members as it prepares for the 34th Philippine Travel Mart, the largest travel fair in the country
10 August 2023–Lauding efforts by the country's tour operators to improve tourism not just in popular destinations but in emerging ones, too, Department of Tourism (DOT) Secretary Christina Garcia Frasco expressed her gratitude toward the Philippine Tour Operators Association (Philtoa) for its "inclusive tourism development," on the occasion of the group's 4th General Membership Meeting (GMM) held in Crimson Hotel, Alabang, Muntinlupa City.
"We recognize that there are several emerging destinations across the country that, if given the right assistance, attention, development, and promotion, have the potential to become key destinations, as far as tourism is concerned. This is why I'm very grateful to Philtoa, because their focus has not been our world-famous destinations alone, but also in giving opportunities to emerging destinations," said Frasco, the event's keynote speaker. "This is reflective of true shared tourism governance, where the private sector mobilizes the industry to assist the government to ensure inclusive tourism development."
As part of the celebration, Philtoa  inducted into the group 10 new tour operators, one immigration services agency, and 15 hotel and resort properties, bringing its membership to over 500. These include: Big Golden Furby International Travel and Tours, Inc.; BNG Travel and Tours Services, Inc.; ETravel Zone; ETravelPH Events Management Services; Festive Travel and Tours Services; Godspeed Travel & Tours Corp.; Group Tours Specialists, Inc.; Jimwell Travel and Tours; Landsair Tours and Travel Corp., Mariaynah Travel and Tour; MFly Travel and Tours; RIOR Wanders Travel and Tours; Tobi's Travel & Tour Services, Inc.; Travel Enterprise Corporation; Walk the Planet, Inc; Alpha Suites Makati; Ambassador in Paradise Resort Corporation; Best Western Plus Metro Clark; City Garden Grand Hotel; Discovery Samal; Holiday Suites; Red Hotel, Inc.; Richmonde Hotel Iloilo; Sol y Viento Mountain Hot Spring Resort, Inc.; Timberland Highlands Resort; and ACN Southern Immigration and Educational Services.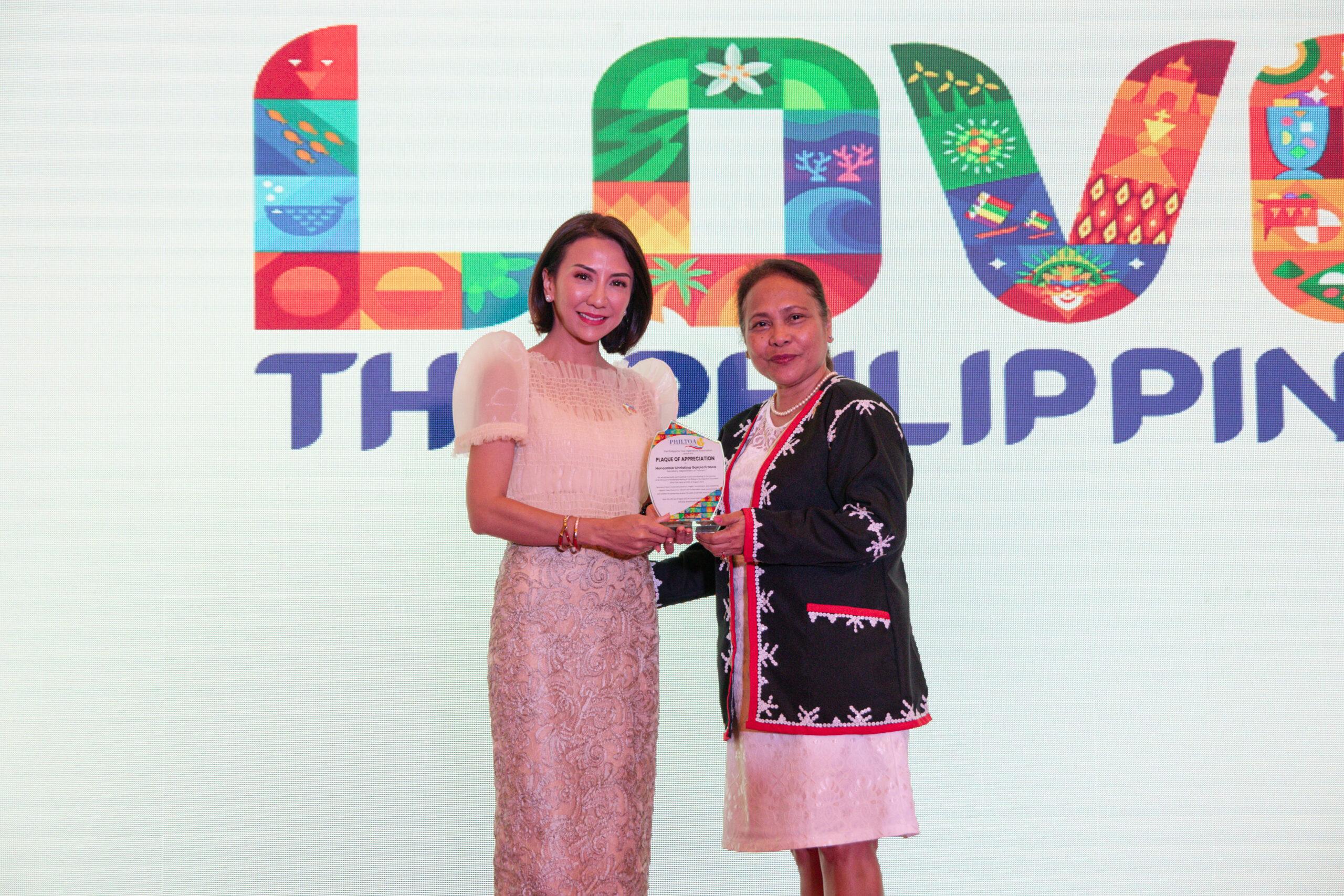 Philtoa president Fe Abling-Yu also announced the upcoming 34th Philippine Travel Mart, happening on September 1-3 at the SMX Convention Center Manila, Mall of Asia Complex, Pasay City. . The largest annual travel fair will bring together nearly 200  exhibitors (occupying 300 booths) from all 17 regions of the Philippines, from hotels to resorts, travel agencies, tour operators, and tourism offices under one roof. The one-stop shop makes it easy for travel fair patrons to peruse vacation packages from Luzon, Visayas and Mindanao. Visitors of the PTM will have the advantage of availing discounts and deals available only for on-the spot bookings.
Bacolod, the 'super city'
The 4th GMM's highlighted destination is Bacolod City, a growing "super city" that is inviting travelers both local and international to explore the City of Smiles' latest tourism developments—from infrastructure to food, art, culture, and heritage,  as well as meetings, incentives, conferences, and exhibitions (MICE) initiatives.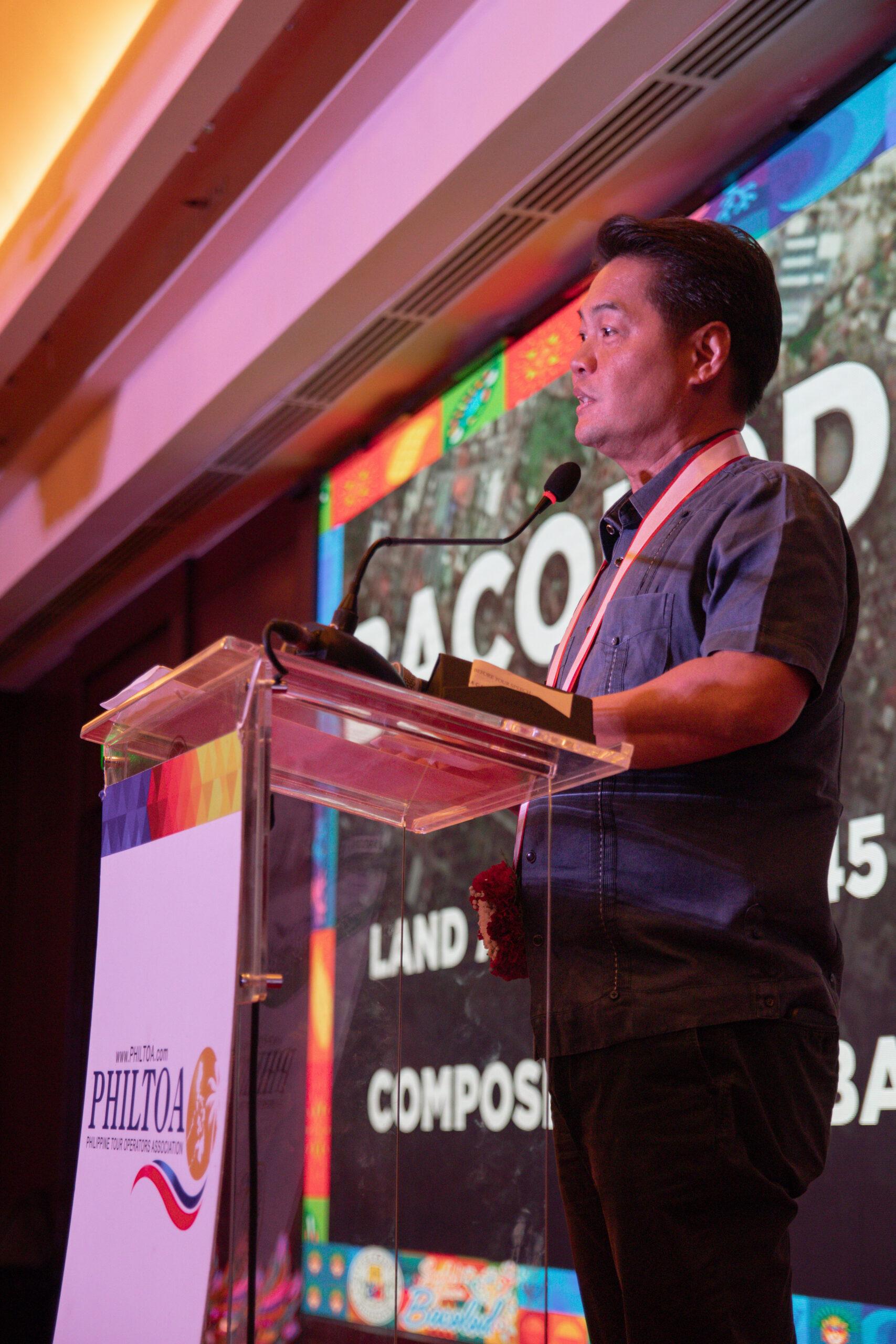 Guest of honor Mayor Alfredo Abelardo "Albee" Benitez gave guests a glimpse of Bacolod's exciting offers, including the upcoming Bacolod Convention Center, which can accommodate up to 10,000 people for MICE events; the Bacolod Masskara Museum/Trade Center; Orange Project, the city's biggest art gallery that combines education and entertainment ; and countless food destinations that serve delicacies such as inasal, kansi, napoleones, and piaya, among others.
Of course, Bacolod's major tourist attraction is its Masskara Festival, which, this year, promises to be a huge three-week event, with each week focusing on a key aspect of the city's tourism. During the first week, guests can look forward to "Masskara-lympics," a whole lineup of sporting events; on the second week, food will be the highlight of "Masskara Namit," with spirits in the spotlight, given that Bacolod is home of the Philippines' largest rum product; and on the last week, get ready to party Mardi Gras-style at the Electric Masskara event.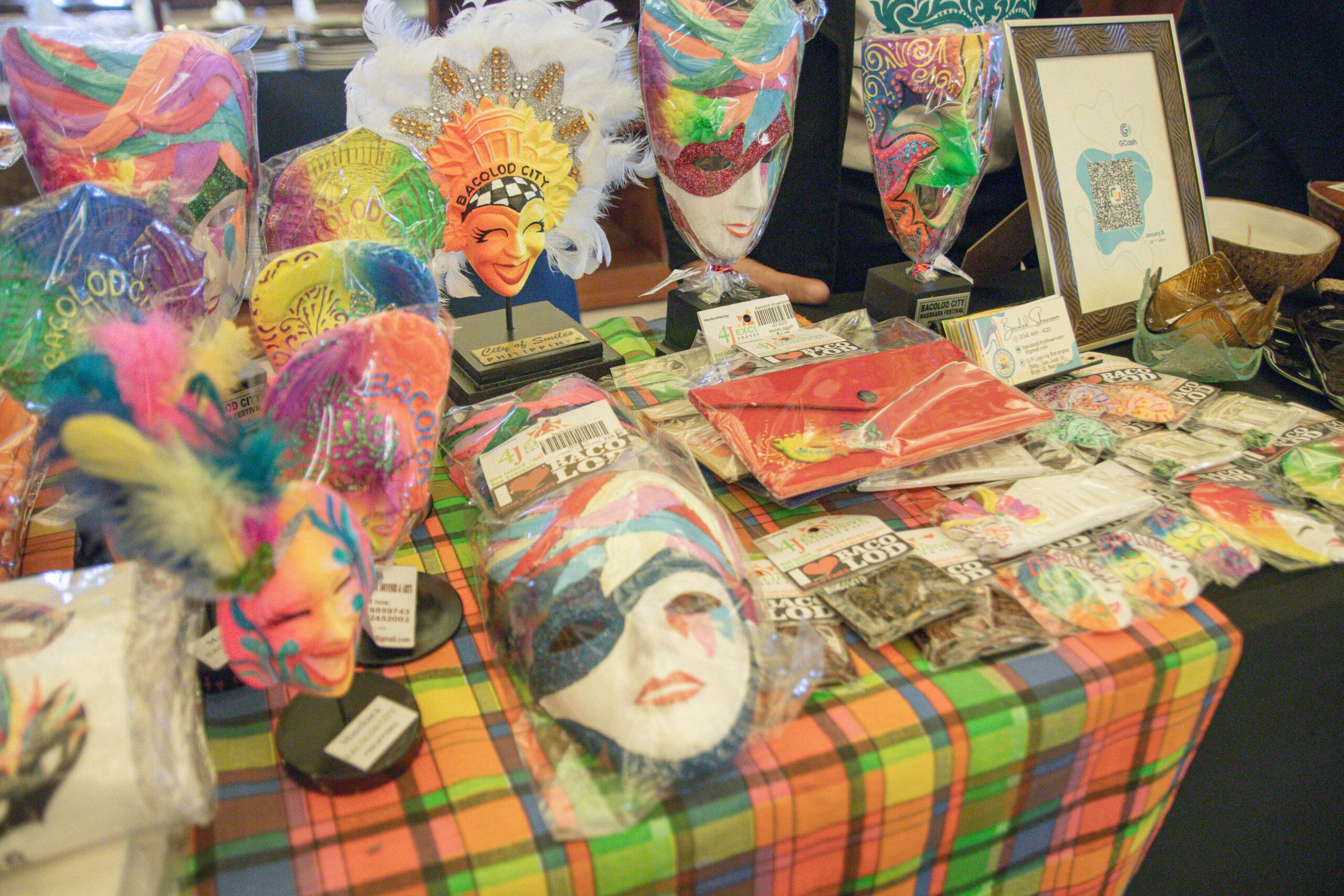 With such tourism developments happening not just in Bacolod, but across the country post-pandemic, Chroma Hospitality Group vice president for sales and marketing Carmela Bocanegra enjoined her fellow Philtoa members to claim that "the time is now" to move forward and further strengthen the industry.
"Make 2023 the time of the great comeback," Bocanegra said.
And as Philtoa makes its great comeback, Frasco also invited the association to continue to exhibit their love for the Philippines "by heralding the best of the best" of our destinations and helping them improve so we can showcase them to the world.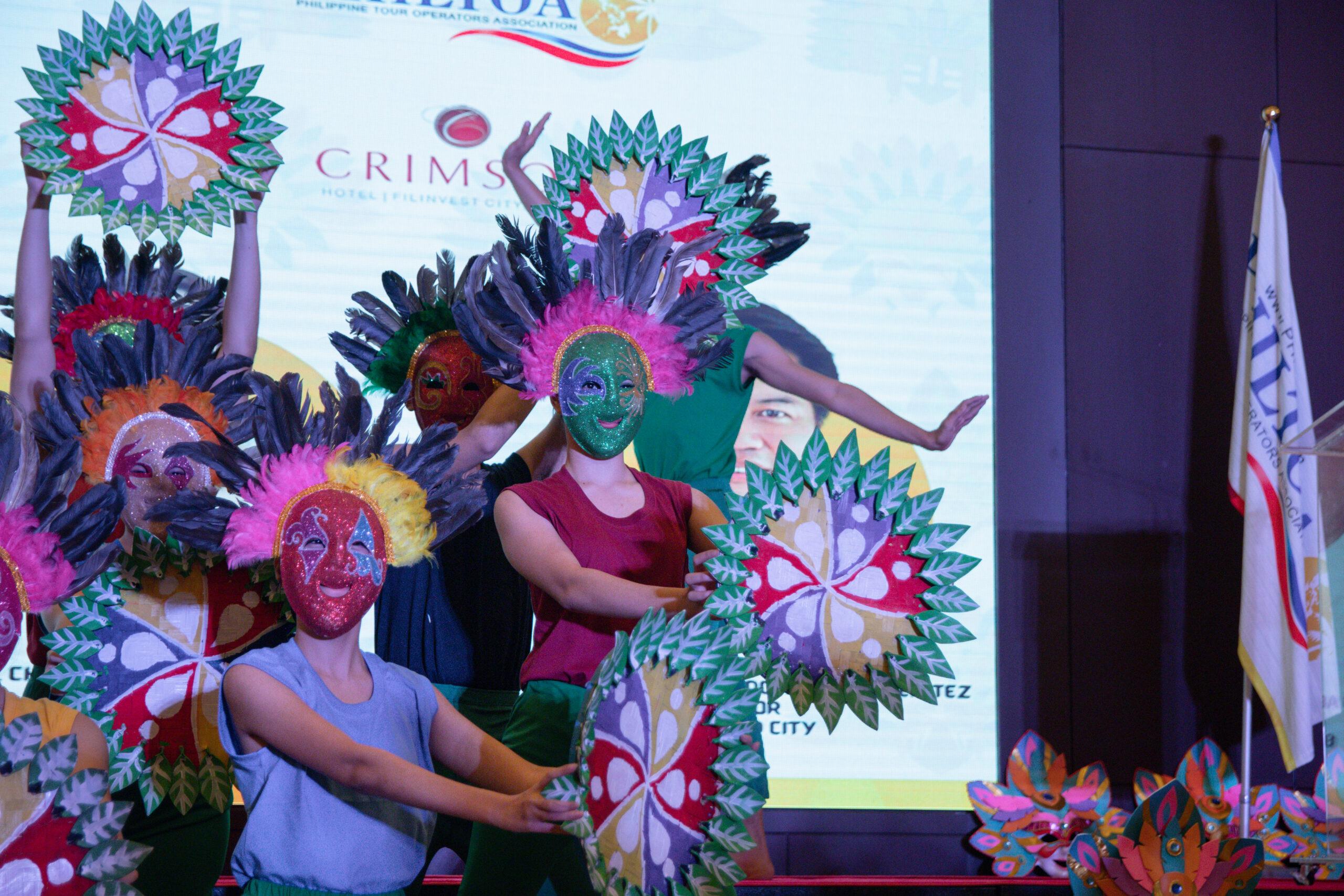 "To love the Philippines is to highlight our love of country, our pride of place, our love for each other, and is a reminder and a call to action," said Frasco. "To love the Philippines… is to try to understand what we can do to introduce difficult but helpful solutions or programs that have never been done before, but are being implemented now in response to global tourism trends. To love the Philippines is to localize this love in your specific destinations."
34th Philippine Travel Mart
"We are grateful for the strong partnerships with the Department of Tourism, Tourism Promotions Board, Philippine Airlines, BPI, and our media partners. The 34th Philippine Travel Mart is not only a showcase of our country's incredible destinations but also a celebration of our industry's resilience and strength as a major contributor to the country's growth and progress," said Fe Abling-Yu, President of the Philippine Tour Operators Association.
The 34th Philippine Travel Mart is happening on September 1 to 3, 2023, at the SMX Convention Center Manila, Mall of Asia Complex, Pasay City.  For more information, visit their website philtravelmart.com, or follow their Facebook and Instagram pages @Philtravelmart