"When you are your whole self/ intact with body, mind and soul/The divine spirit of work flows through your being/Just close your eyes and listen in deep silence/And you shall hear an inner voice/always urging you to complete your unfinished tasks/And always challenging you /to put all your heart in your work." – Fernando A. Bernardo, "The Silent Voice of Your Soul," 2003.
"Our children can lead us into authenticity because they intuitively know how to be. They intuitively know how to live within their body and respond to their spirit. They are fully aware of the need to meet reality as it presents itself and are able to respond in a manner that we adults often aren't. This is why it's from our children that we can learn how to really live." – Shefali Tsabary, Ph.D., "The Conscious Parent: Transforming ourselves empowering our children," 2010.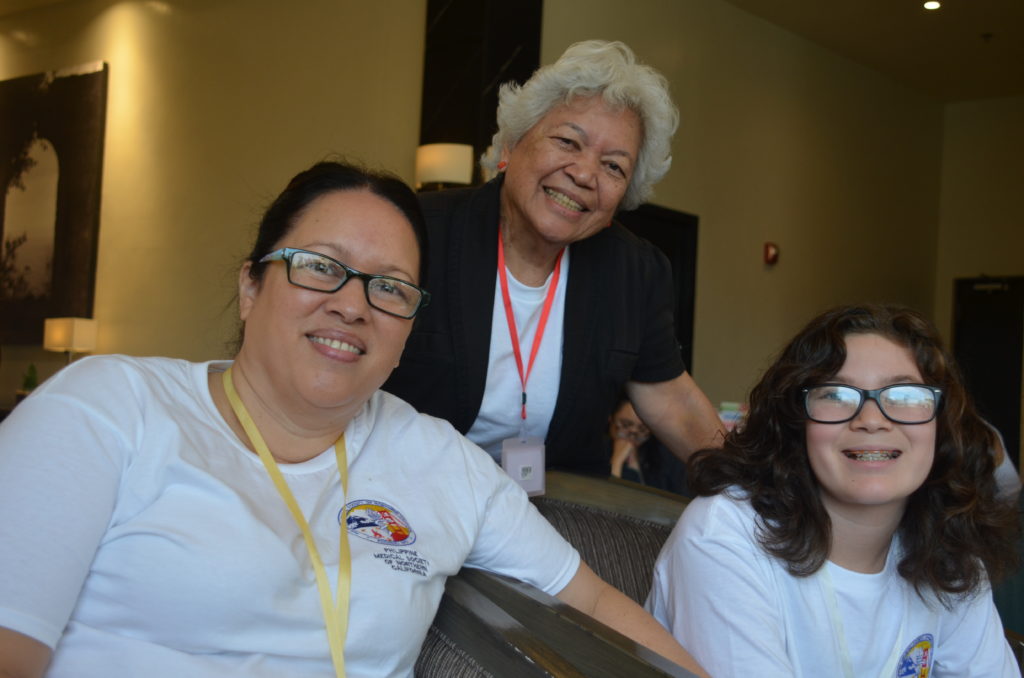 When you say mothers and daughters, one imagines sacrifice, struggle and tears in their relationships. From the time of labor — at times three days for some mothers to long hours of birthing, to nurturing the daughter to become an empowered woman with gentleness and compassion and then, becoming best friends to one another — one can say that the relationship of mothers to their daughters is a complex one.
But, it is layered with many levels of humanity and with all the emotions a human being can feel. And with granddaughters, all is about overflowing joy, a mutuality of love and affirmation!
For Cynthia Bonta, a tireless activist for social justice, her life is not limited to just parenting her three children (Lisa, Rob and Marcelo).
Nor is it grandparenting her seven grandchildren, whom she personally took care of, while their parents worked, or kept tabs of them growing up — among them becoming an accomplished ballet dancer, sports athlete and even a sultry jazz singer with an a capella group at Yale University.
With a state agency's professional career prior to her retirement, she is also an activist tireless for social change, whether it is against the Marcos dictatorship to restore human rights and democracy in the Philippines, to curriculum reform in the California schools to include people of color's histories and contributions of building civic lives in America, to today's tenants' struggle for reasonable rent control in the Bay Area.
Cynthia's life is more than about herself. She looks for folks willing to receive, her mentees, and for whom she can pass on her wisdom, and together, contribute to social causes. She founded the Philippine National Day Association (PNDA) and as an organization mentors middle and high school students in Sacramento on how to become passionate leaders of change and inspiring examples of leaders who care for others.
Can you imagine a SHEro who has made a life of more than five decades of noble altruism? Noble, in the sense of selflessness, and without self-created benefits and altruism, which means giving one's life to help others. As I write this, I can think of two women icons, Grace Lee Boggs and Dolores Huerta, who both are lifelong progressive activists for social change.
Even at 80 years old, Cynthia has not slowed down. Last year, around August, she received the highest award bestowed to an alumnus of Silliman University, the Outstanding Sillimanian award, for her many lifelong contributions. A banner greeted her at Dumaguete airport congratulating her for this Sillimanian award.
An opening theater play greeted all the returning Sillimanians on Saturday, followed by a worship hour in their beautiful church the next Sunday morning and a two-mile long parade, with all the floats built by students and their teachers in different colleges. That was just the start of the weekend.
It was followed by driving her through the parade in an electric car, and the next day, full regalia of color guards' formation saluted her, as she alighted her special vehicle.
It was a parade normally given to heads of state, yet, here was Cynthia, an octogenarian, validated for what she has done for Dumaguete and Silliman University, and of course in California.
In January 2017, as Alameda Sister City's vice president, she headed the Alameda-Dumaguete Sister City Committee, which enabled the 170 volunteers of the Philippine Medical Society of Northern California (PMSNC) to provide medical, surgical, dental, ophthalmological services to over 9,000 residents of Dumaguete.
There was such an organized mobilization of local resources given the logistical and local support of then-Dumaguete Mayor Manuel Sagarbarria, now a Philippine Congress representative.
2018 PMSNC's medical mission in Santa Barbara, Iloilo
In 2018, we find Cynthia with her daughter Lisa Bonta Sumii,  a psychotherapist by profession, and her granddaughter, Malaya Sumii, an 11-year-old 5th grader in California who took off two weeks to join the 2018 medical mission in Iloilo and a side trip to Dumaguete.
Cynthia helped with dispensing pharmaceuticals based on physicians' prescriptions and facilitated a wellness seminar led by Enrique Dela Cruz for barangay health workers.
Lisa and Malaya became part of the dental team. All volunteers paid their own way to go to the mission. I sat down with mother and daughter for an interview, my first time to meet them, and I had a chance to observe them.
Dr. Jeremy Velasco brought not only his own dental tools, stuffed toys but also paid for his two dental staffers to travel and to work all five days.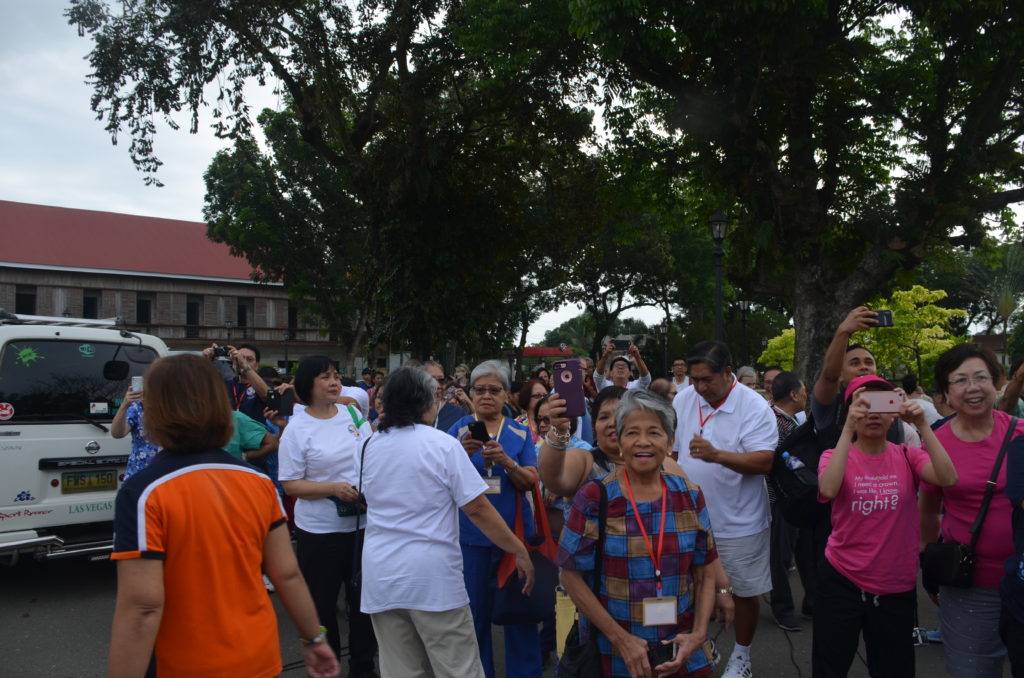 With this cohesive and patient-focused team, 456 dental patients in Santa Barbara, Iloilo were attended to in five days, and their rotten teeth extracted.
Implicit trust amongst professionals and volunteers is the underlying ingredient of effective medical mission teamwork and successful outcomes, which I saw in the surgical team after I observed the outpatient department.
Lisa and Malaya were assigned to help Velasco (a practicing dentist) and Mila Viernes, a registered nurse with dental expertise. Malaya had a simple task: to write down the name of the patient, and the tooth to be extracted, the exact number called out by the dentist on a dental form and then, verified by the dental assistant. She also circled out the correct dose of antibiotics and pain medications.
Malaya stayed focused and at times, did not even take breaks. When I asked where her strong work ethic came from, Lisa credited it to the long hours of being on a softball team. "Being a player helps Malaya with focus and endurance," she said.
Lisa, a psychotherapist, helped in counseling the patients before the rotten tooth was removed. She said: "Often, I would comfort the mother of the child who was getting a tooth extracted. Other times, I would simply put her hand on the shoulder or the leg of the child or adult and tell them everything was going to be ok."
There was one mother who was determined for her young daughter, of maybe 9 or 10 years old, to have a few of her teeth extracted. Lisa recalled the girl who "kicked, screamed, and protesting, verbally and physically." She continued, "I directed them away from the dental area and reassured the girl everything was going to be fine, nothing has to happen right now. She offered the option, to the mother, to maybe return tomorrow to try again, but that it might be a little too much for her daughter to take, today. She nodded and agreed. They left the mission, for that day, arm in arm. They returned the next day, for a successful and positive experience."
To those who were brave, Lisa held the jaw and after the extraction, she gave the child a stuffed toy or hand-me-down clothes from Malaya's brother, Jaxon. One patient got so excited, he took off his clothes and paraded in his newly donated shirt and pants.
But, one patient kept crying and could not calm down. Velasco assured him it was okay to come back. A half hour later, he came back, braver, and without tears, submitted to the dental extraction, and smiled when he got his stuffed toy.
Lisa and Malaya gained the team's trust and both got to do more tasks. Lisa got to hold the hammer while Mila, the nurse with dental expertise chiseled the tooth off the jaw. Why? These patients ate sugar cane and the sugar cane fibers got embedded into their jaws and without tooth cleaning, bacteria proliferated.
The rotten tooth had to be dislodged using chisel and hammer and of course, anesthesia injections to numb the spots. Can you imagine Lisa, with no prior dental experience, now trusted to help out with complex molar extractions?
After Malaya's stint in the dental station, she assisted pediatrics and later, the respiratory station, and using a stethoscope, she heard the abnormal breathing of lungs filled with mucus, and after nebulizer treatment, lungs got clear. She would proactively guide patients into the respiratory station, as she could spot those who could not breathe.
"Helping patients with respiratory needs was especially interesting, as she has asthma herself and as a younger girl, often needed nebulizer treatments," Lisa said.
Cultural insights and feedback on their volunteer experiences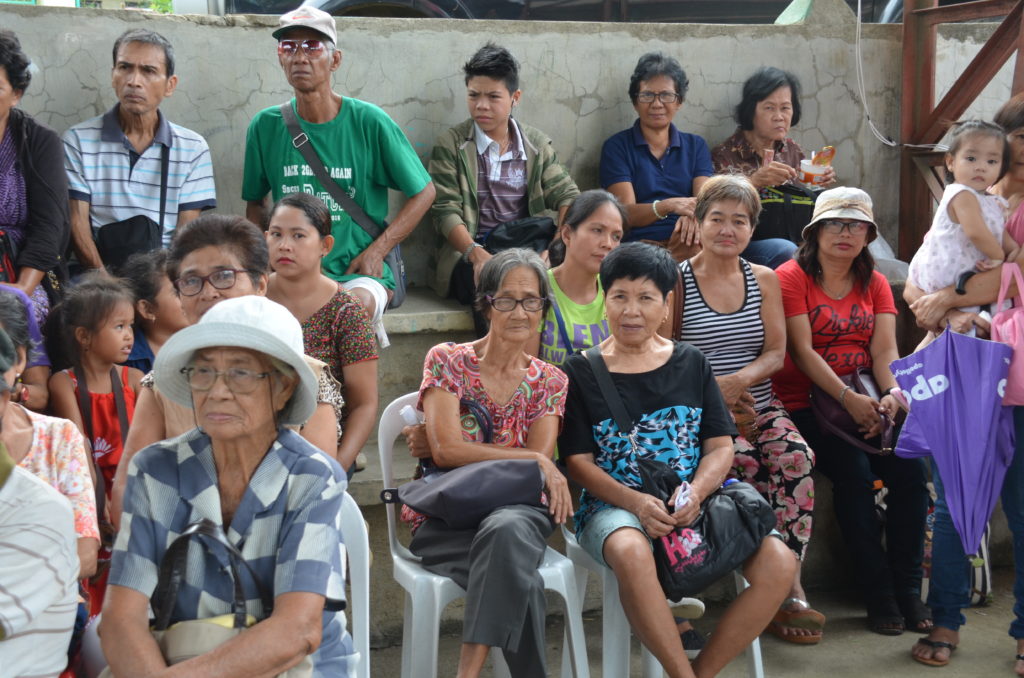 Cynthia shared that Lisa spent long summers during her middle and high school years with her Ninang Sylvia (Cynthia's older sister) and cousins Bambi and Tinky in Los Baños. That cultural immersion gave Lisa an in-depth understanding of the Filipino native culture.
Lisa shares her insights about the medical mission: "Brown saving brown. You see brown professionals in the medical and dental areas, while in the U.S., white professionals serving brown in the medical area, which gives rise to this 'savior' mentality amongst white groups of rescuing brown people."
She contrasted her experience of not seeing immediate results, as a psychotherapist with a private practice in Oakland.
"Here you see immediate results," while Malaya blurts out her affirmation: "Mommy, you could have been a very good dentist."
Malaya texted her best friends, Mave and Ella, in California: "how different the lifestyle was [in Iloilo]. I like that instead of using salt, sugar and catsup, they were using their natural resources, bananas. Also, cows, goats (which Malaya saw in nearby farms) I like that there are not so many buildings and many more houses. And they have a song for everything."
Mom then hummed the song lines, "Santa Barbara, Santa Barbara." Her role was to calm the patients: "You see the tooth come out, you touch them, and reassure them."
Lisa distinguished the qualities of Filipinos born in the Philippines who are down to earth, with humility, and a simple way of being, while Filipino-Americans worry about too many things, take things so seriously. Yet, she sensed that their cultural differences fall away and become one, as they worked for the medical mission: focused on being kind, on being loving, and being able to take care of "the other," the patient in need.
As to where the motivation comes from, Cynthia shared that "it was the mother-daughter's combined passion that took them to volunteer for such a serious mission — to bring health care to helpless countrymen (kababayans) — supported by Dad, Aron who stayed home with Jaxon. I did not suggest nor tell them to do the medical mission. It was Malaya that was strongly and adventurously for the idea as soon as I got back from the Dumaguete Mission in 2017."
"Malaya said to me proudly, 'My best experience was with the dental station. It is nothing to me anymore to look into mouths with rotten teeth and smell the blood mixed with their bad breath.' I was emotionally impressed with this as I do not think I could do it myself," Cynthia added.
As to what the medical mission meant for Lisa, she said, "It's such a once in a lifetime opportunity to travel to the Philippines and participate in this medical mission with my mother and my daughter. Something I never really imagined could happen. Three generations working together for a common cause, in spite of the generational gap. Each of us have our own inner motivation and commitment. The pride I have for my people does not exclude how proud I am of them both."
Do you readers get a sense of how Malaya is being raised with positivity and excellent examples of humane women around her, primarily her mom and her grandmother? At one point, this writer told Malaya, "Oh how I love your fresh eyes of seeing the Filipinos!"
Cynthia underscored that "it was Lisa's thoughtful support for her daughter, Malaya, providing her the guidance in positively processing her experiences in a strange and new place and culture was an important factor in making such a strong impact on Malaya.
As a mother (seeing Lisa in demand to assist complex molar extractions and even ended up suturing gums), this showed strong surrender to the commitment to be of help wherever needed. And as a grandmother, I am very impressed, very proud and very moved."
I dare to say it was the best version of humanity that Cynthia was describing but also, because in her family, being kind and being helpful to others are second nature to them.
It has been passed on from her Cynthia, into their bloodlines, and now, Lisa, her daughter and Malaya, her granddaughter, who are better versions of themselves, for the next generations to come.
It is a great testament that Cynthia's lifelong service to others has become what mom and daughter choose to do for themselves, as well.
This March, Women's History Month, I cannot think of a fitting tribute than to spotlight these three women and a young girl who are servant leaders! I salute them!
* * *
Prosy Abarquez-Delacruz, J.D. writes a weekly column for Asian Journal, called "Rhizomes." She has been writing for AJ Press for 10 years. She also contributes to Balikbayan Magazine. Her training and experiences are in science, food technology, law and community volunteerism for 4 decades. She holds a B.S. degree from the University of the Philippines, a law degree from Whittier College School of Law in California and a certificate on 21st Century Leadership from Harvard's Kennedy School of Government. She has been a participant in NVM Writing Workshops taught by Prof. Peter Bacho for 4 years and Prof. Russell Leong. She has travelled to France, Holland, Belgium, Japan, Costa Rica, Mexico and over 22 national parks in the US, in her pursuit of love for nature and the arts.