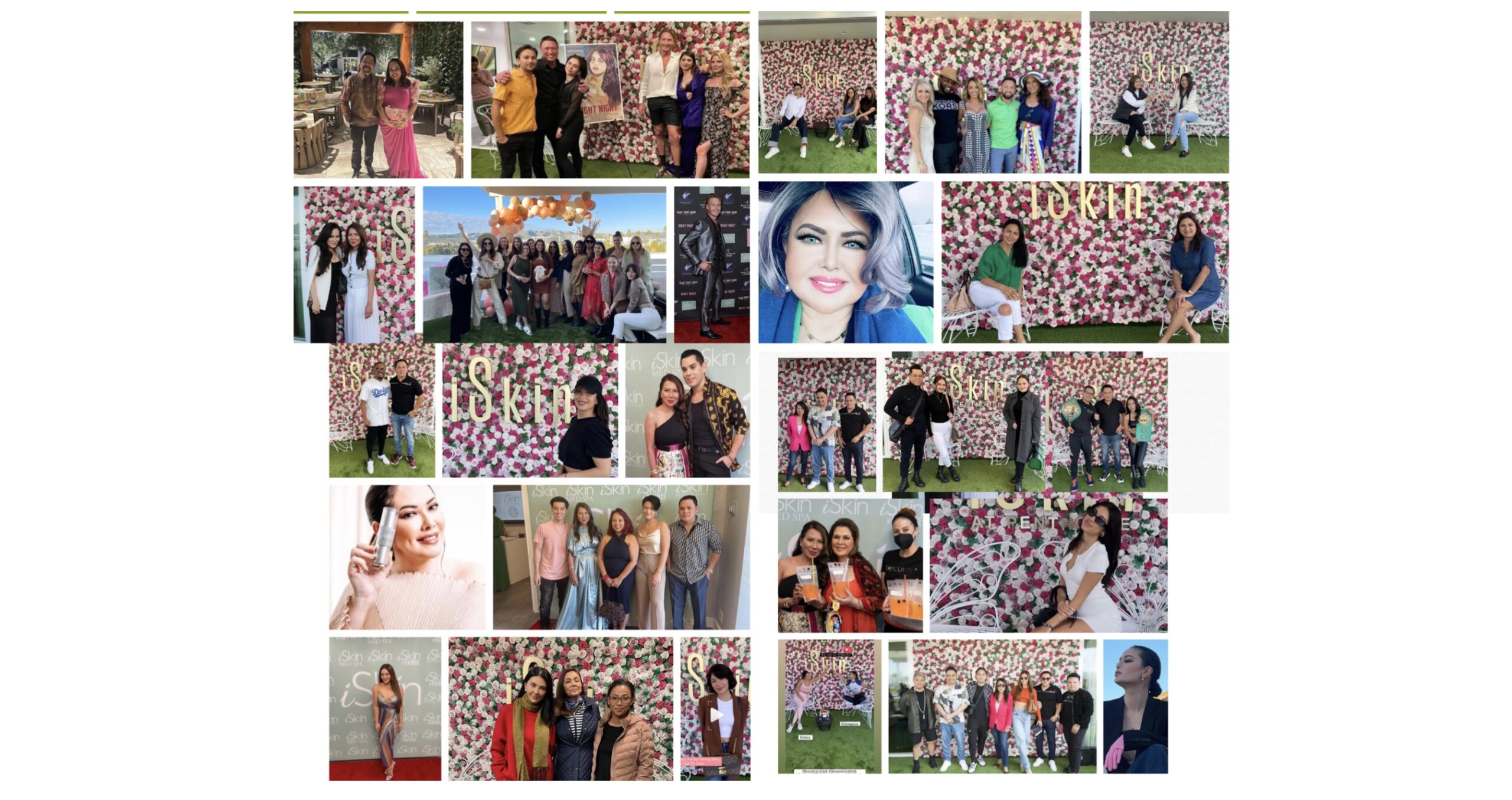 It's 2023 and it's great to be back! After 2 years, my column is now active and I can't wait to share more ideas, advice and beauty know-hows.
NEW YEAR, NEW YOU – Isn't this is our favorite mantra whenever the new year starts? It is, after all, an effective way to tell ourselves that we are doing something new for our benefit. But the question here is, "do we really achieve this?" Do we really become a new (and improved) version of ourself? Sad to say but most of the time, we don't. This is one of the reasons why I keep saying "Beauty is a lifestyle."
It takes more than just following beauty tips, a fad diet or changing your exercise routine to achieve overall wellness and maintain it. It takes a change of mindset, a routine — and sticking to it.
To achieve beauty in all aspects, we should see the bigger picture. Without trying to sound quite preachy, let me share with you a very important lesson: Your body is more valuable than anything. And to keep our body healthy, we have to consciously remind ourselves of what we put in our body. We also have to have the right motivation.
When you exercise, do yoga, or enroll in a weight loss program, your goal is to look good but I remind my clients that "looking good" is just the bonus. You would eventually see past that and to realize that doing those for health reasons is a much sustainable goal and a greater motivating factor. And this is what I motivate my clients with. We all age. That is a fact of life.
But picture yourself "aging gracefully;" enjoying your precious time traveling, spending quality time with your family, not having to be under any any medication as you go through your 60s and 70s (or even further!) The good news is: It can be achieved. All you need is the right motivation and the proper tools.
That said; in line with starting the "new year (with the) new You," I am thrilled to share what we have going at the "newly-improved" iSkin and MiSkin MedSpas for the past year or so. We have recently embraced the concept of rebranding and taking our brand and services to the next level.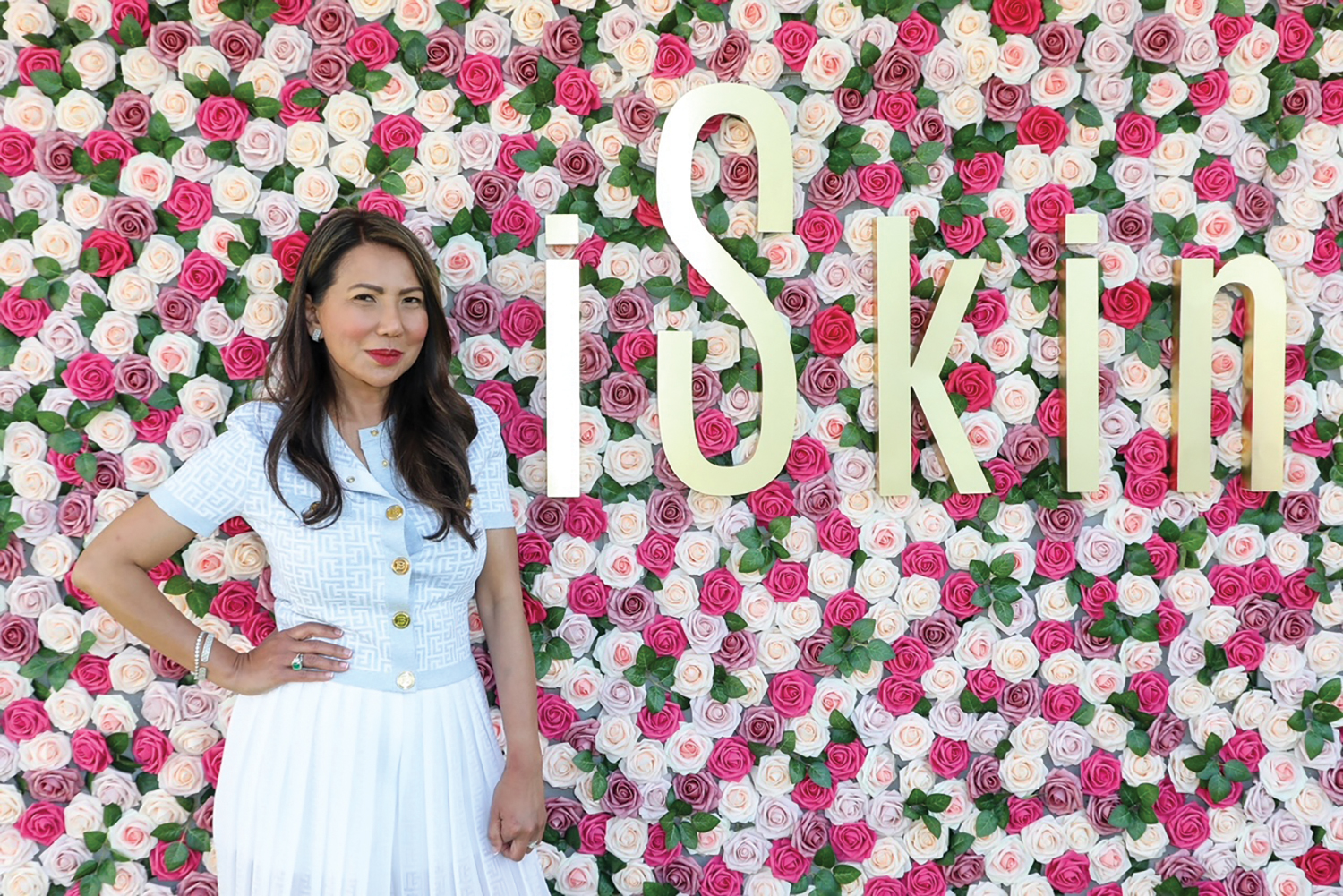 A destination spa at the heart of Beverly Hills
Overlooking Hollywood hills, with gorgeous ambiance and an inebriating aura of luxurious lifestyle at the penthouse is where you will find our iSkin MedSpa Beverly Hills. We offer the latest medical spa technologies like Emsculpt Neo, Exilis RF and ultrasound for face and body contouring, as well as medical-grade health innovations such as HydraFacial , IV drip glutathione, and many more. And what MedSpa would it be without the famous IV drip bar? We offer a variety of IV cocktails that suit your needs and your lifestyle. We also do stem cell and a basically everything you'll need from enjoying a zen spa-day to hosting a luxurious "spa-party" for you and your friends and family.
Speaking of "family," MiSkin MedSpa is our sister company located at the Inland Empire in Rancho Cucamonga, and offers the same services as iSkin Beverly Hills. Both spas carry ONLY the latest and FDA-approved technology, making us the leading medical spa with experienced providers and comprehensive protocol, experienced providers We pride ourselves in providing comprehensive and unique protocols catered specifically for individual needs. A signature protocol on how to look 10 years younger, a treatment/correction for a slimmer face? Name it, we have it.
And if you're wondering what topical products we use, say no more. We have USA-only-made products under our exclusive skincare line, iSkin Beverly Hills. We use only quality ingredients formulated for anti-aging, skin rejuvenation, treating acne and skin discoloration.
Look who's come to visit
Over the last decade, our beloved and faithful celebrity endorsers Hilda Koronel, Pops Fernandez, KC Concepcion, and power couple Nonito and Rachel Donaire never fail to support us with their presence and endorsement.
Quite a number of Filipino celebrities have also been stopping by and making our spa an official part of their itinerary when they got to L.A. They were: Beverly Vergel, Ruffa Guiterrez, Raymond Guiterrez, Lorin and Venice Bektas, Lovi Poe, Arci Munoz, Bunny Paras, Robin Nievera, Jacklyn Jose, Tim Yap, LJ Moreno, Garth Garcia, Ylona Garcia, Mica Javier, Sam Richelle, Nicole Anderson, Pia Campos, Ding Dong Avanzado and Jesse Zaragosa-Avanzado, with their daughter Jayda Avanzado, Tony Labrusco, Janelle So, Mica Javier, JayR, Jaya, Kuh Ledesma, Joey Albert, Jed Madela, and Gigi De Lana, to name a few. Hollywood celebrities and producers have also been frequenting our spa and loving it, namely: Ryan Delany, Brenna Damico, Anna Maria Kline, Isa, Carlin James, Cheryl Burke (from "Dancing with the stars"), Melissa Borge, Claudia Ghariban (producer for Ellen Degeneres and Kate Hudson), Rev Gharivian (My Darling Production), as well as four-time Emmy Award winner, Hollywood Producer Lisa Lew. HFPA (Hollywood Foreign Press Association) members and award-winning Fil-Am journalist Ruben Nepales and his wife (and fellow Hollywood Fil-Am journalist), Janet Nepales have been frequent guests as well. Visit iSkin Med Spa and MiSkin MedSpa for a free consultation. iSkin is located at 8665 Wilshire Blvd., Penthouse,  Beverly Hills, CA 90211 (424-382- 1002) MiSkin MedSpa is located at 9227 Haven Ave. Suite 120 in Rancho Cucamonga, CA.
* * *
Imee Ong-Maghanoy is an established aesthetician, a business owner and CEO of iSkin Beverly Hills, iSkin MedSpa and MiSkin MedSpa. Imee has been in the aesthetics industry for more than 20 years. She has a degree in Biology and Doctor of Dental Medicine. iSkin MedSpa and MiSkin MedSpa are fast-emerging as top spa destinations in LA. iSkin is located at 8665 Wilshire Blvd., Penthouse,  Beverly Hills, CA 90211 (424-382- 1002) MiSkin MedSpa is located at 9227 Haven Ave. Suite 120 in Rancho Cucamonga, CA.
(Advertising Supplement)