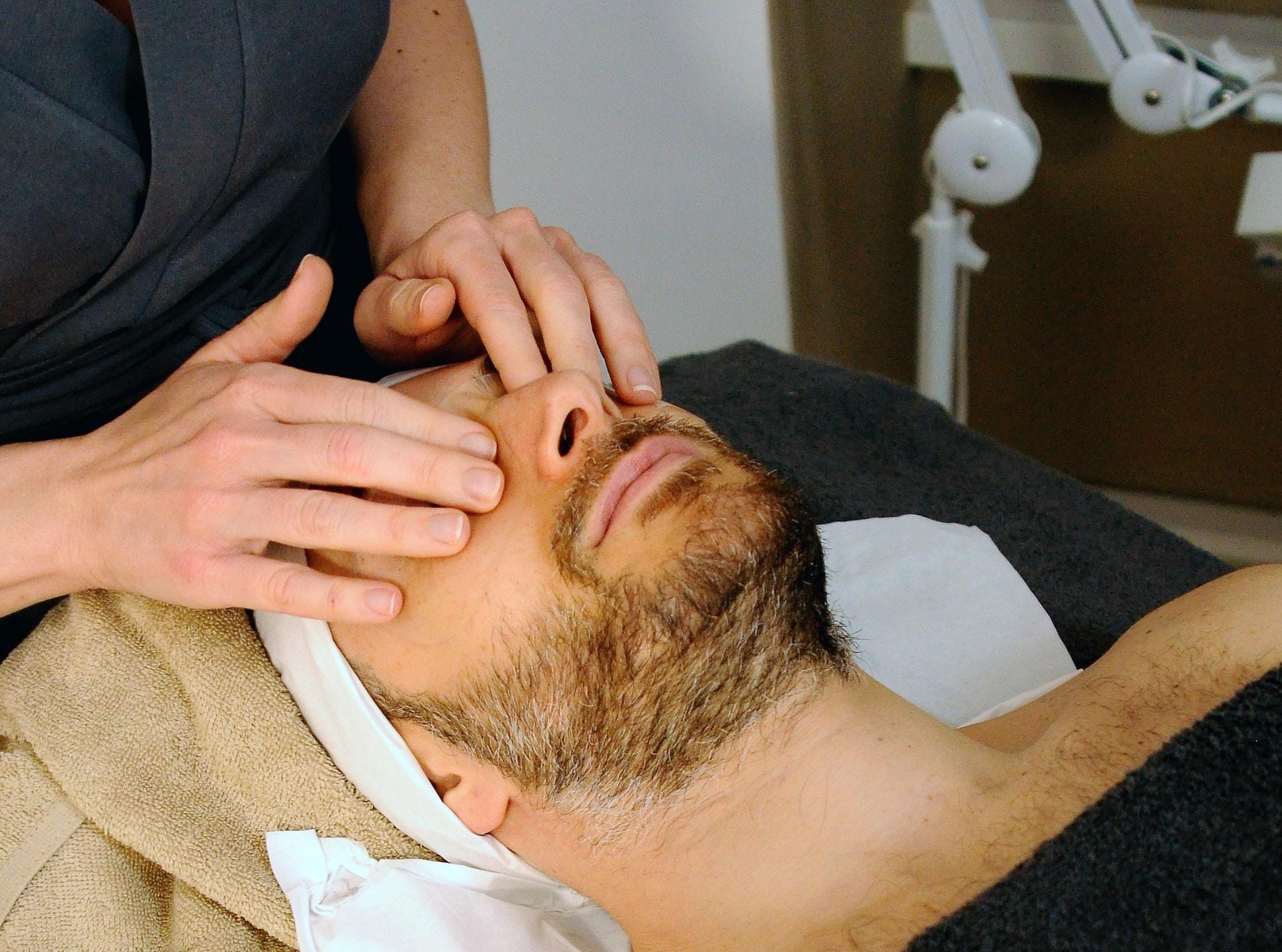 IT may come as a surprise to some but skincare is for men too.
I have been in this industry long enough to witness the beautiful reality that skincare is also for  men. In fact, a lot of our male clients (my husband included) have been fans of these skin  treatments that we have at the spa. And that is my cue to talk about these specials.
Let's break the stereotype and get into "pamper me(n)" mode.
When your man needs 'a lift,' we recommend our PDO Thread lift 
In my previous columns, we have already established the fact that we all age and as we do, our facial  support structure weakens and we begin to lose a lot of facial volume. And of course, there's  gravity paired with aging, that pulls the facial structures down, thus resulting to the development  of jowling, periorbital hollowness, laugh lines as well as marionette lines.
Commonly known as PDO threads or a thread facelift, this non-surgical and non-invasive thread  lift is an effective way to lift loose skin without having the need for surgery. It is a procedure in  which threads are inserted just below the surface of the skin in order to lift and strategically  reposition the skin. PDO stands for Polydioxanone, which is a common chemical compound that  has been used in surgical settings for years.
At Iskin Beverly Hills and MiSkin MedSpa, we use PDO threads because they are dissolvable and  they are naturally absorbed by your body a few months following your PDO Thread lift. PDO  threads can address most areas of the face such as the, jowls, cheeks, neck, jaw line, eyebrows, areas  under the eyes and around the nose, crow's feet, and marionette lines. They can also be used to lift  the tip of the nose as well as to give the nose an overall smoother and straighter appearance with  the thread lift nose job.
I highly recommend this treatment. It is a hit among our clients, especially the men. Even my  husband loved it when he had it done at the spa a couple of months ago.
When your man wants to 'keep it tight,' there is Skin Tightening RF 
I know from experience that there will come a time when men would want (need) some skin  tightening in all the right areas. And if that sounds like your guy, he is going to LOVE our Skin  Tightening RF. You're welcome!
Radiofrequency (RF) treatment is an aesthetic technique that uses RF energy to heat tissue and  stimulate collagen production in order to reduce the appearance of fine lines and loose skin. It  tightens sagging skin along the jawline and reduces double chin and fat over the lower cheeks and jaw  line. This gives definition to the lower face and produces an oval shape.
Basically, Skin Tightening RF is all about stimulating our own collagen. Collagen, which gives our skin  its strength and elasticity, diminishes because of aging and exposure to factors such as smoking and  UV light. What makes RF a great option is that it helps boost oxygen levels in the skin. This results to  a more contoured face, delays aging signs, and in effect, prevents one from getting surgery  prematurely. In a nutshell, the longer you delay aging signs, the better your skin looks and the less  your need is for "a nip and a tuck."
Furthermore, radiofrequency helps in the removal of the fat and tightening the skin. Heating the deep  layers of the face through the use of radio waves makes the skin firmer and smoother, and ultimately  helps in eliminating jowls and tighten the jaw line. As a result, a sculpted V-shape face is achieved. This  procedure is very famous among celebrities who prefer non-surgical and non-invasive treatments.  Most of them would even have the treatment done before going to events.
A signature facial with deep exfoliation and European massage.  Need I say more? 
I got you at European massage, didn't I? Well, that and a great number of satisfied clients might just  convince you that no other gift would say "Best.Dad.Ever.," than our Signature Men's Facial. Our  facials have always been a favorite among our clients and celebrity dads Dingdong Avanzado, Nonito  Donaire and many others. It does so much for the skin such as hydrating the skin, firming,  brightening, plumping and giving you clear complexion. It also reduces signs of aging like fine lines,  wrinkles and enlarged pores. It is so invigorating that your dad or your husband may actually do them  as often (or more) than you do. AND of course, we welcome that. The more, the merrier!
The time has come to break the stereotype that only women –– need–– skincare. And it may actually  be a great time to try something different and pamper your man in ways we know more about.
ISkin and MiSkin would love to be a part of this journey. Give us a call. If you are in the LA area, you  are more than welcome to our iSkin location. And if you happen to be in the Inland Empire and  Orange County, we have MiSkin Spa for you self-love and self-pampering needs.
For more information you may visit iskinbeverlyhills.com.
Visit iSkin Med Spa and MiSkin MedSpa for a free consultation. iSkin is located at 8665 Wilshire  Blvd. Penthouse Beverly Hills, 90211 or call 424-382-1002.
MiSkin MedSpa is located at 9227 Haven Ave. Suite 120 in Rancho Cucamonga, 91370 or call  909-9898464.
You may also follow us on social media: @iskinmedspa and @miskinmedspa.
* * *
Imee Ong-Maghanoy is an established aesthetician, a business owner and CEO of iSkin  Beverly Hills, iSkin MedSpa and MiSkin MedSpa. Imee has been in the aesthetics  industry for more than 20 years. She has a degree in Biology and Doctor of Dental  Medicine. iSkin MedSpa and MiSkin MedSpa are fast emerging as a top Spa  destination in LA. iSkin is located at 8665 Wilshire Blvd penthouse Beverly Hills, CA 90211. MiSkin MedSpa is located at 9227 Haven Ave. Suite 120 in Rancho Cucamonga,  CA, 91370.
                (Advertising Supplement)