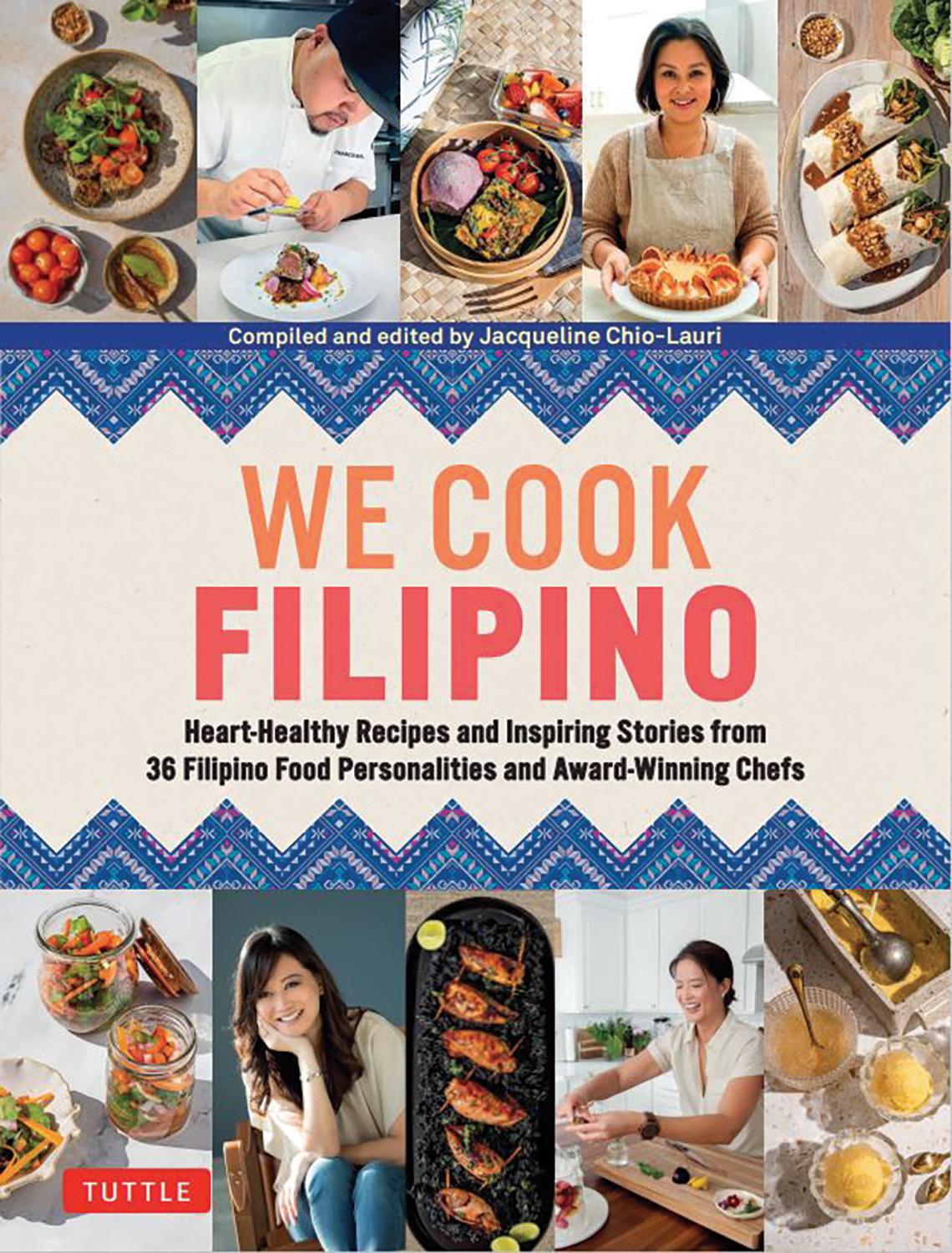 Savoring wellness: 'We Cook Filipino' puts heart health on the menu
Heart disease, a pervasive concern in Filipino-American communities, serves as the poignant backdrop to Jacqueline Chio-Lauri's culinary odyssey. Her upcoming book, "We Cook Filipino: Heart-healthy Recipes and Inspiring Stories from 36 Filipino Food Personalities and Award-winning Chefs," was born from a deeply personal place.
Jacqueline's own family history of heart ailments, coupled with her husband's battle with chronic hypertension, set the stage for a transformative approach to cooking.
"I was afraid my heart would stop while I was sleeping. I'm not the only one with this anxiety," Jacqueline reveals. "In adulthood, my husband was diagnosed with chronic hypertension, which reawakened my anxiety. To manage it, I focused on something I could control—my cooking, and making sure the food I prepared at home helped manage, if not reverse his condition."
She found herself on a mission to prove that Filipino cuisine, often criticized for its rich and flavorful dishes, could be both delicious and heart-healthy. The belief that food should nourish not just the body, but the spirit, lies at the core of her culinary philosophy.
"I don't remember one meal when there wasn't a vegetable dish and fruits on the table," Jacqueline recalls, reminiscing about her Lola's teachings on having a balanced diet. This foundation, rooted in balanced nutrition, became the guiding principle for her culinary exploration.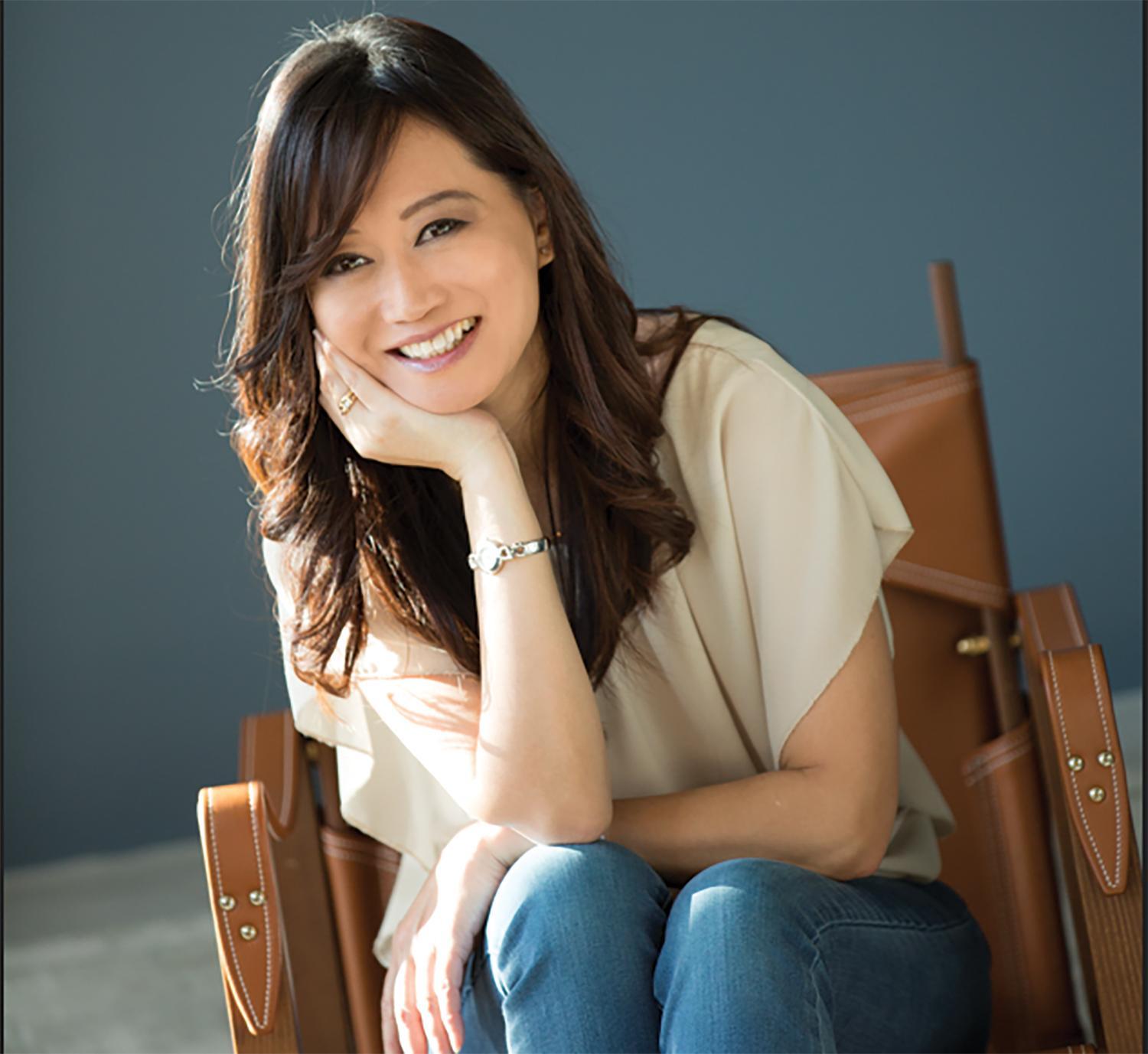 To address the prevailing concern of heart disease in Filipino-American communities, Jacqueline sought to bridge the gap between delectable Filipino fare and heart-healthy living. She delved into extensive research, collaborating with Dr. Youssef Roman and others from Virginia Commonwealth University. Together, they authored an academic paper addressing the health disparities among Filipino Americans.
"The fact that cultural cuisines like Filipino food are not represented enough in health and wellness gives the false impression that they are not healthy," Jacqueline points out. "The truth is, just like other cuisines, Filipino food can be as healthy as the cook wants it to be."
"Cardiovascular disease is the leading cause of deaths globally," she adds. "I wanted to create this book to give us a nudge to take care of our hearts and well-being (we Filipinos are good at taking care of others but often suck at taking care of ourselves), and to show that we can do so without giving up the food we love or the food we grew up on because Filipino food can be as delicious and healthy as we want it to be."
As anthologist, editor, and lead author of "We Cook Filipino," Jacqueline brings together a diverse array of contributors, each waving the Philippine flag in their own corner of the globe. From James Beard Awardees to Michelin Star recipients, they collectively present a mosaic of perspectives that showcase the adaptability and potential of Filipino cuisine.
"This beautiful book is filled with stories and recipes from the heart, that are good for your heart too," praises Food Network and PBS food show host, Ellie Krieger. "It is a moving and meaningful showcase of how delicious and healthful Filipino food can be."
The book's power lies not just in the 51 recipes featured, but in the stories that accompany them. Contributors share what brings them joy, even in the face of personal struggles, underscoring that emotional well-being is as vital to heart health as a balanced diet.
Among the chefs and food personalities who contributed their heart-healthy Filipino recipes were 2023 James Beard Awardee Margarita Manzke, two-time Michelin Star Awardee Roger Asakil Joya, IACP (International Association of Culinary Professionals) award-winning writer Liren Baker, James Beard Award 2022 finalist Carlo Lamagna, James Beard Award 2023 nominee for Journalism Jennifer Fergesen, Bocuse d'Or World Championship finals representative William Mordido, IACP Food Photography finalist Rezel Kealoha, James Beard Award semi-finalists Amormia Orino and Paolo Mendoza, among others.
"We Cook Filipino is the health and culture vision I have dreamt about as a Filipino-American preventive cardiologist," Dr. Kyla Lara-Breitinger, MD, MS, Preventive Cardiologist at Mayo Clinic, affirms. "It is inspiring in the best way."
As the October release of "We Cook Filipino" aligns with Filipino American History Month, Jacqueline's intention is clear—to offer a book that nourishes not only the body but also the soul and spirit of a community. With a vision that extends beyond the book's release, Jacqueline aims to collaborate with organizations and schools, spreading awareness about heart-healthy Filipino cuisine and creating a movement towards a healthier, more vibrant community.
In "We Cook Filipino," Jacqueline Chio-Lauri doesn't just offer healthy spins on traditional favorites; she extends an invitation to a healthier, heartful way of life. Through her culinary journey, she shows us that flavorful Filipino dishes can be allies in our quest for well-being. With each page turned, we're reminded that taking care of our hearts can be a delicious, joyful endeavor. n