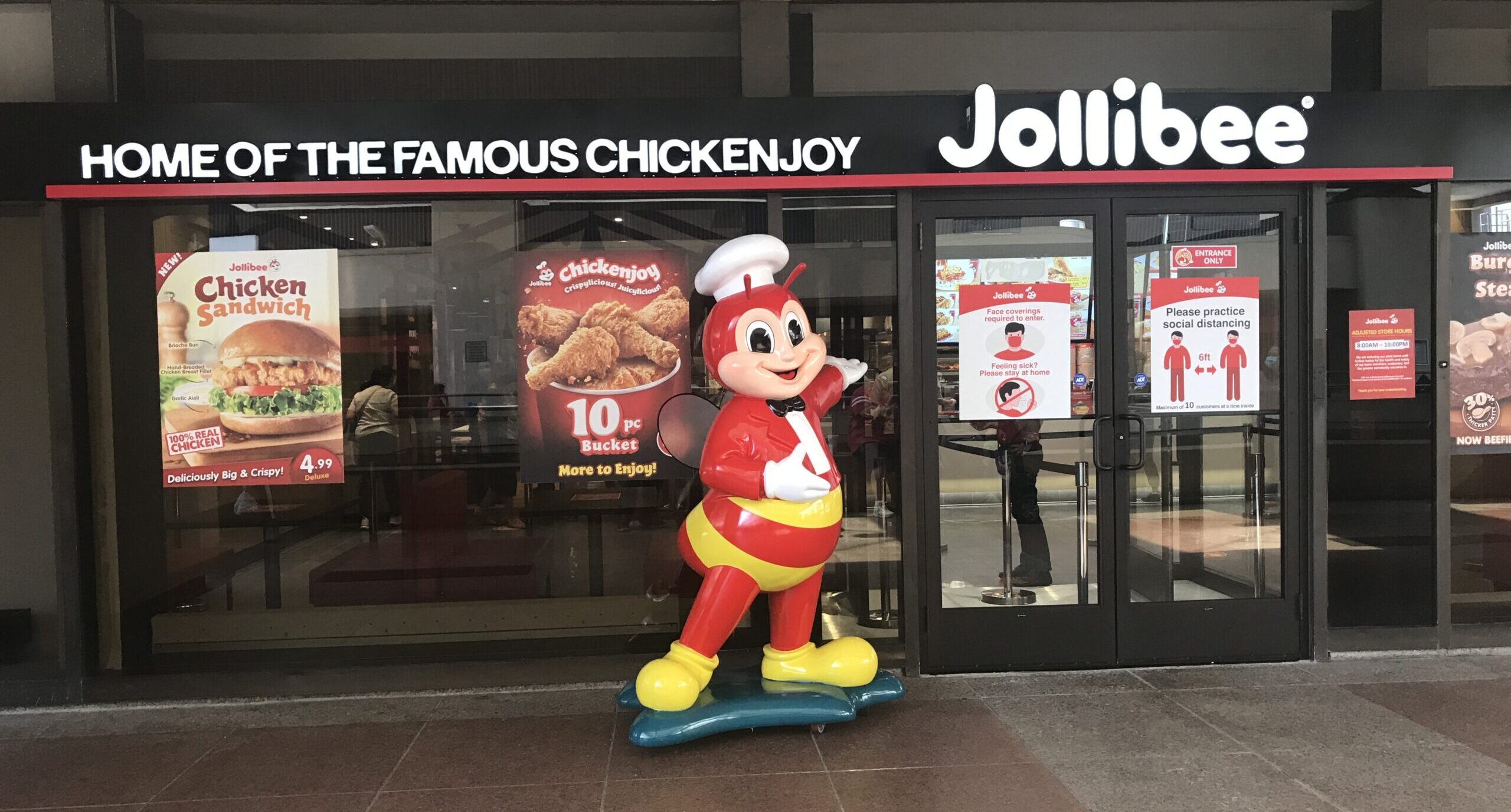 Jollibee opened the doors of its second store in Jersey City last week, more than a month after the inauguration of its Edison store, in the midst of the pandemic that has been slowing global economic growth.
The new stores are part of the brand's plans to grow to 150 stores in the U.S. by 2023. Jollibee Edison and Jollibee Journal Square are the 53rd and 54th stores to open across North America.
Traditional favorites and the chain's signature dishes like Chickenjoy, spaghetti and peach mango pie are now available for call-in and pickup. For now, the store is also open for takeout from 8:00 a.m to 10:00 p.m.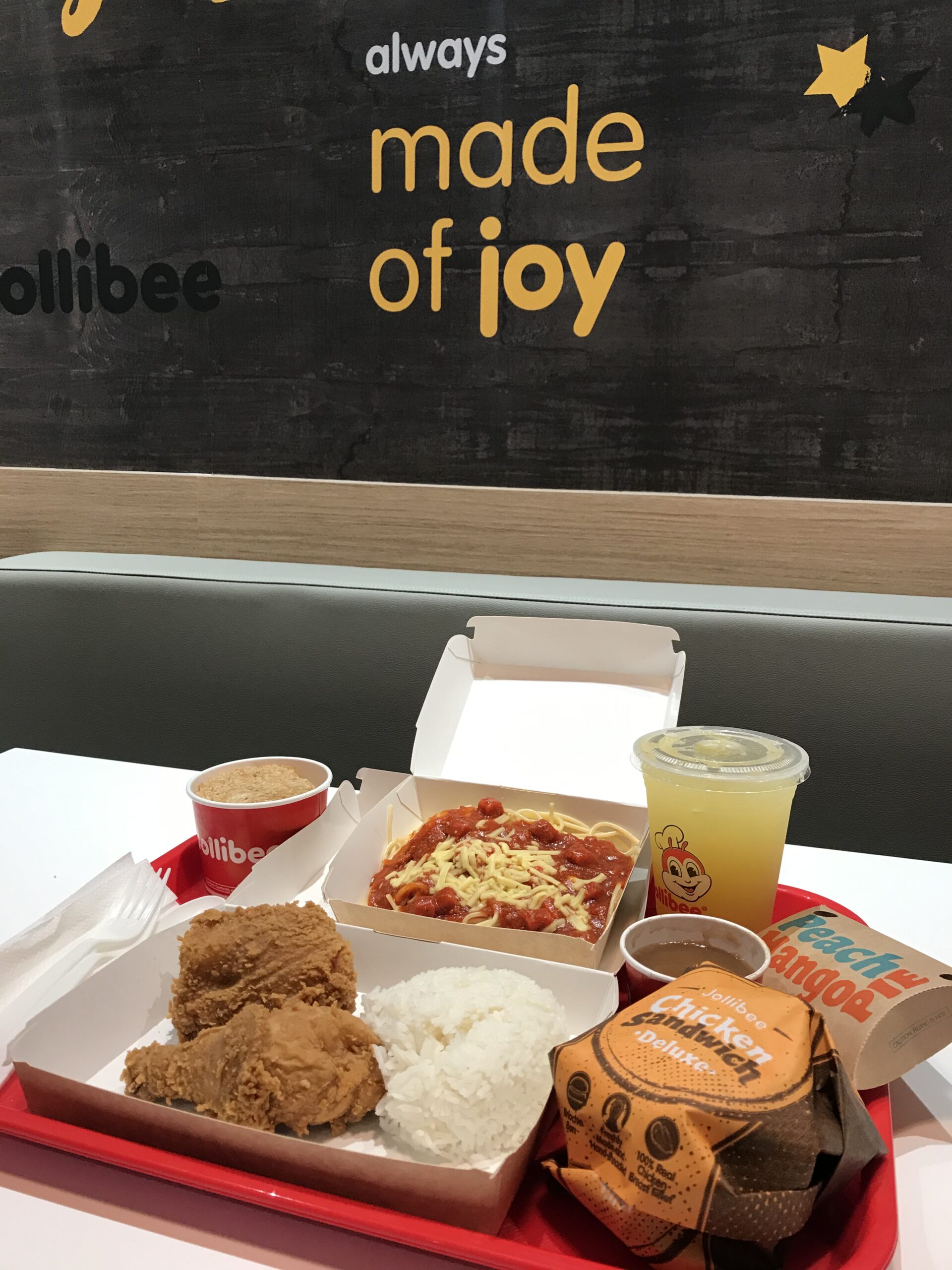 "We have a simplified menu for now. Next week, we will offer palabok, family pack of burger steak, and eventually, breakfast meals which would be perfect for PATH commuters," area manager Merle Caleon, a 32-year veteran of Jollibee, told the Asian Journal. She handles the eight stores in Virginia Beach, Florida, New Jersey and New York.
Caleon shared that the store was supposed to open last January but delays hampered the opening and then the lockdown happened last March when New York and New Jersey became the epicenter of the pandemic. They continued to work on both stores and when they got the final clearance from Port Authority, they opened Journal Square last week starting with a simple store blessing with the team.
Because of the current situation, the opening was devoid of fanfare, a stark contrast to the grand opening festivities people are used to seeing.
Jollibee's opening of its Woodside store in Queens in February 2009 and Manhattan in October 2018 were both packed and crowded with long lines outside even before the doors were flung open. No amount of snow or heavy rain could have prevented the horde of diners from falling in line to witness these events.
The Filipino fast-food chain's first store in New Jersey opened in Jersey City's Greenville neighborhood in 2012. The newest store is on the plaza level of Journal Square, a major transit hub in the state where commuters take the PATH train or bus to New York or Newark.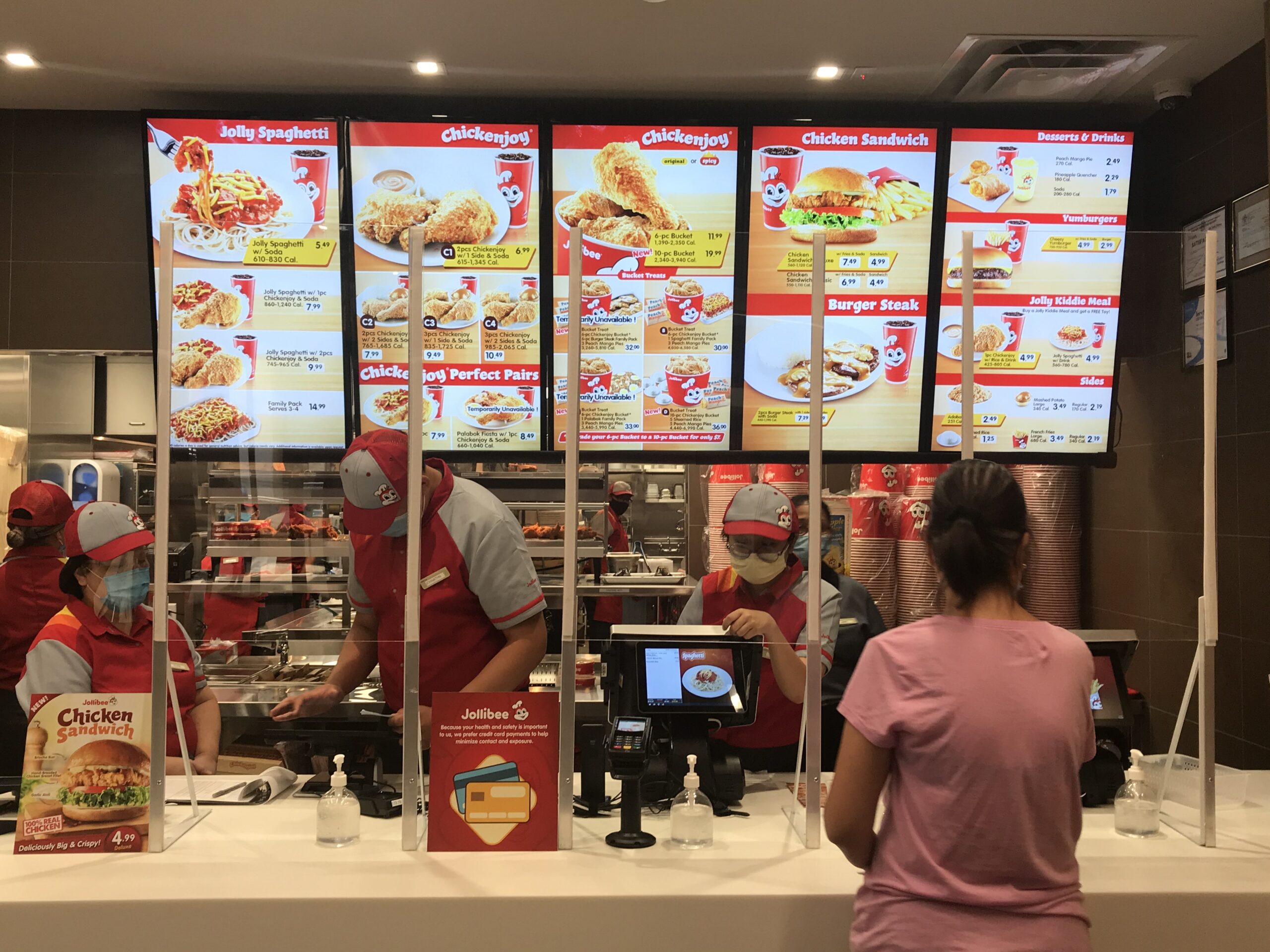 Management has assured that the store's employees know and practice safety precautions to ensure safety for them and their customers. There are designated marks on the floor for social distancing and hand sanitizers are available for employees and customers.
There are also plexiglass barriers on the counters and employees are required to wash their hands every 15 minutes, according to store manager Rose Francisco. She is proud to be a part of a company that is helping provide jobs for people.
"The store's opening has provided jobs for many residents and opened up opportunities despite the pandemic," she said.
Around 55 people are currently employed in this location with Filipinos comprising about 60% of the total.
Among them is Janishin Que, who is just thankful that she can work again.
"Medyo matagal na walang work, ngayon makakatulong na uli sa pagbayad ng rent (It was kind of a long time without work, now I can help again with paying rent)," she said.
In the U.S., Jollibee is now in the states of Arizona, California, Florida, Hawaii, Illinois, Nevada, New Jersey, New York, Texas, Washington, and Virginia, and in Manitoba, Ontario, Alberta and Saskatchewan in Canada.