Los Angeles –  Holy Name of Mary Parish  (724 E. Bonita Avenue,  San Dimas, CA) celebrated the Feast of Santo Nino last Sunday, January 22nd, 2023. The  Eucharistic celebration was presided by newly-ordained priest, Fr. Eric Cruz, SS.CC. This year's celebration marks the 65th Anniversary of the Parish. Catholic faithful from various parishes participated in Pre-liturgy activity which included a procession, Sinulog, a ritual dancing to call or hail Senyor Santo Nino, the Christ Jesus. Members from Our Lady of Fatima Rosary Crusadeof Holy Family/ Glendale and Vessels of Mary from Holy Name of Mary Parish provided the dance for the " One Beat, One Heart" Music dedicated to Santo Nino.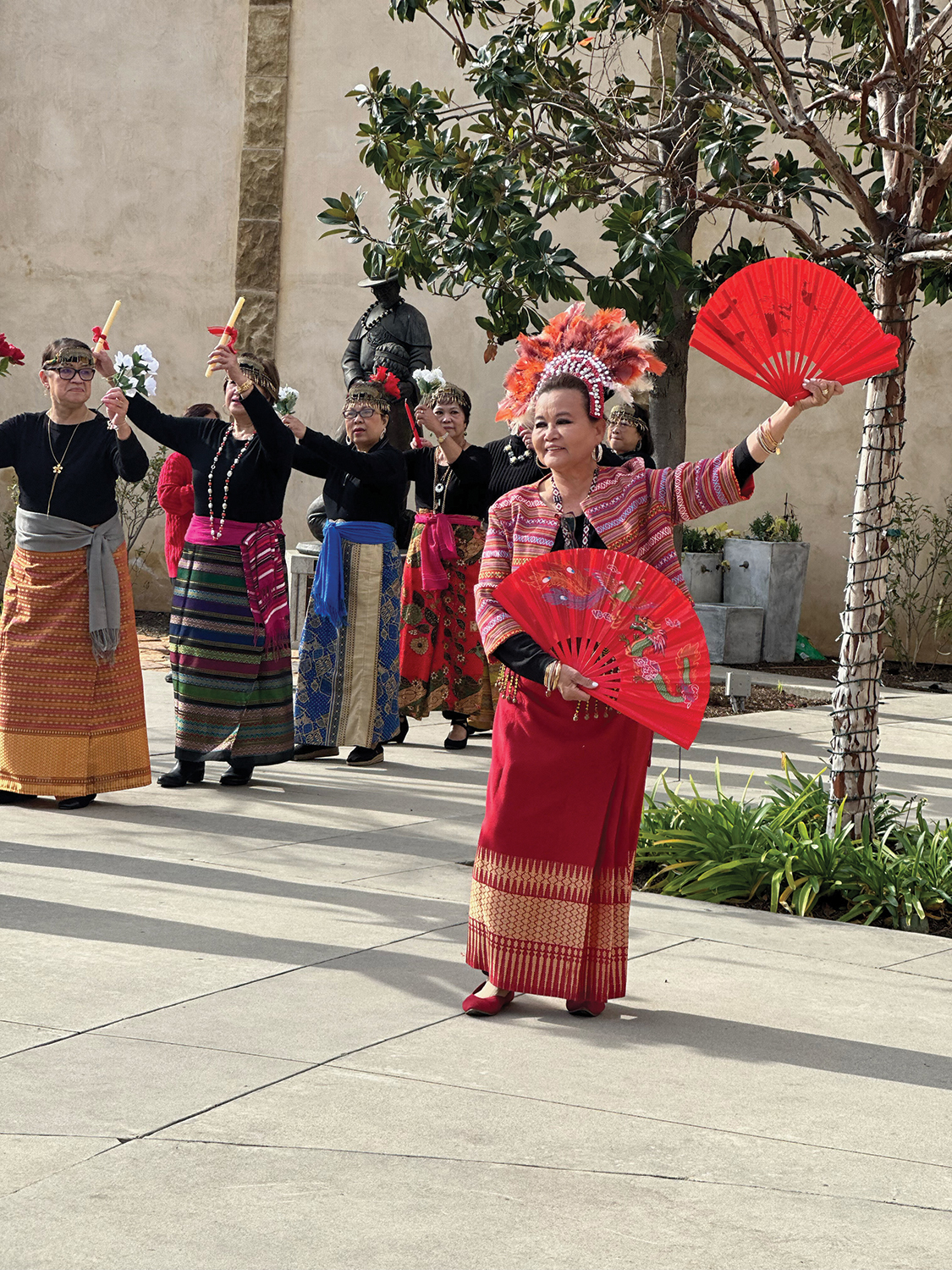 In the 16th century, the first Santo Nino was presented to Queen Juana, wife of King Humabon. She was overjoyed upon seeing the innocent and kind face of Baby Jesus.  She was baptized and embraced Catholicism. The natives were also baptized. Ferdinand Magellan planted the Cross of Christianity on the day baptism occurred in Cebu. To this day, Filipinos from various walks of life bring prayers to the Santo Nino. He is the protector and has power to grant and answer their prayers. Devotions to him are part of every parish's life. Every Filipino home has an image of Santo Nino.  The image is particularly revered by people from Cebu where Spaniards established the first colonial capital. The devotion to Christ Child Jesus has spread beyond that region.
Bernadette Blackshaw, a parishioner from Holy Name of Mary/ San Dimas commented," This year is truly special for we are not only celebrating Santo Nino but will also remember how we as a faith community came together to recognize the many gifts of our attendees." Children from Holy Name of Mary Parish School sang " Awit Kay Santo Nino"; accompanied in the piano by Candice Brown.  Drum player Mikey Gopar provided percussion music beats for the dance. Viva Santo Nino!