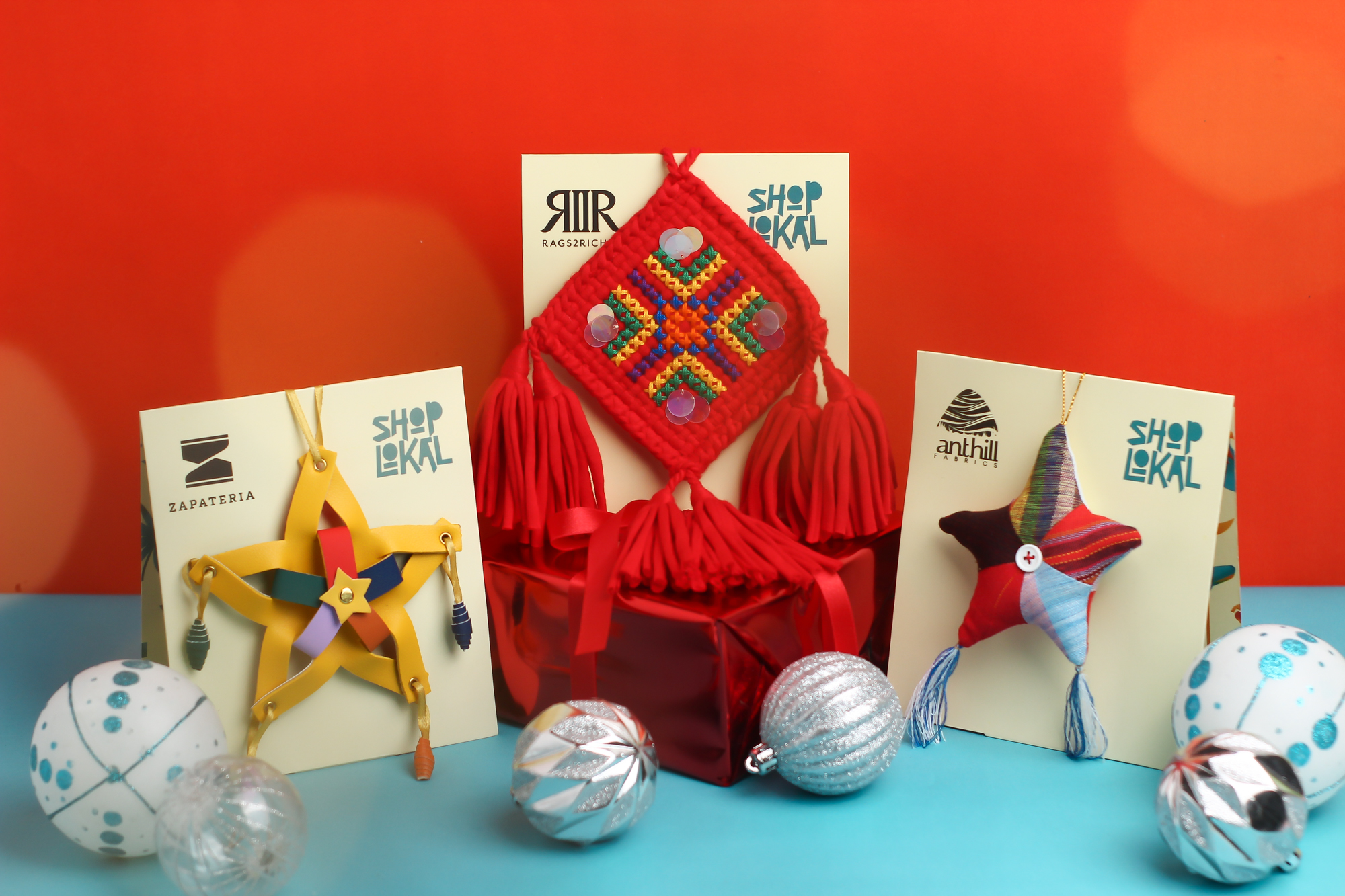 In the Philippines, Christmas is always a reason for vibrant celebrations. This serves as the time of the year when people often come together to catch up and enjoy the festivities; grand meals are prepared, families and friends reunite, gifts are exchanged and memories are shared. An icon that is often recognizable is the Parol, a local handmade lantern that is a staple of the season. Whether made of shells, craft paper, or plastic, its colorful design and bright features have represented the joyful spirit of the Paskong Pilipino.
Global Filipinos can now create their own Paskong Pilipino with a set of Joyful Mini Parols from ShopLokal, an online shop launched by global venture studio Talino Venture Labs.
Made in collaboration with Rags2Riches, ANTHILL Fabric Gallery, and Zapateria, this artistic three-piece set was designed to evoke their signature warm, festive spirit for the season—giving homes a sense of what a true Filipino Christmas is like even from across the world.
Local brands unite to celebrate the impact of Filipino design-craft
ShopLokal collaborated with three impactful Filipino enterprises to make the Joyful Mini Parols come to life. Each enterprise is a proud advocate of local design, craft, and sustainability, working with their own individual communities to uplift their heritage and their unique creative processes.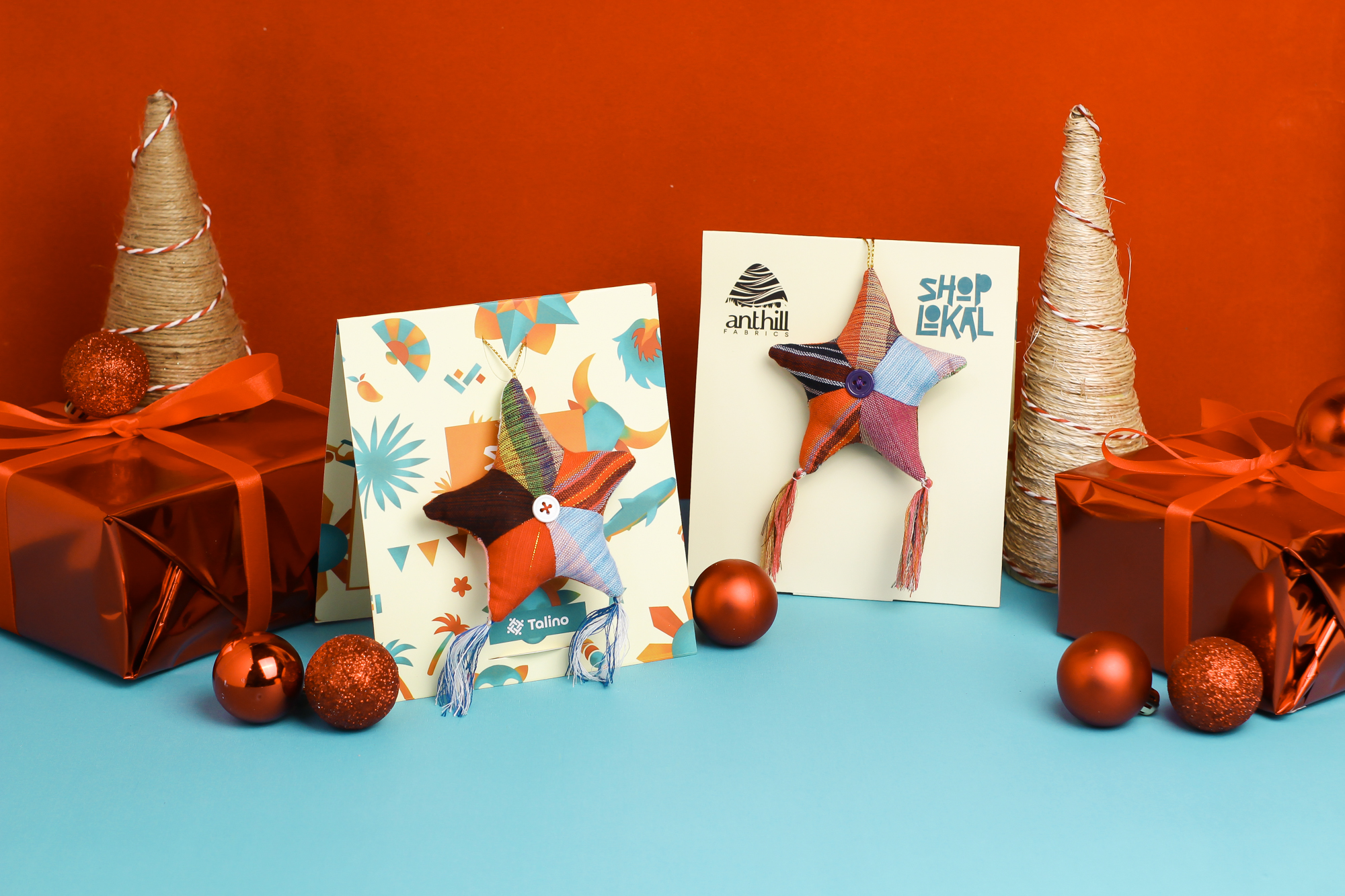 One of the brand collaborators is ANTHILL (Alternative Nest and Trading or Training Hub for Indigenous/ Ingenious Little Livelihood seekers), a social and cultural enterprise in Cebu that aims to elevate Filipino culture through contemporary and circular design. They are supporters of cultural preservation and sustainable livelihood through community enterprise building among their partner artisan makers.
Another collaborator is Rags2Riches, which started with the mission of lifting Filipino artisans out of poverty. They accomplish this by partnering with artisans and transforming unwanted fabric into woven rugs, then into bags. Today, they are a fashion and design house empowering community artisans.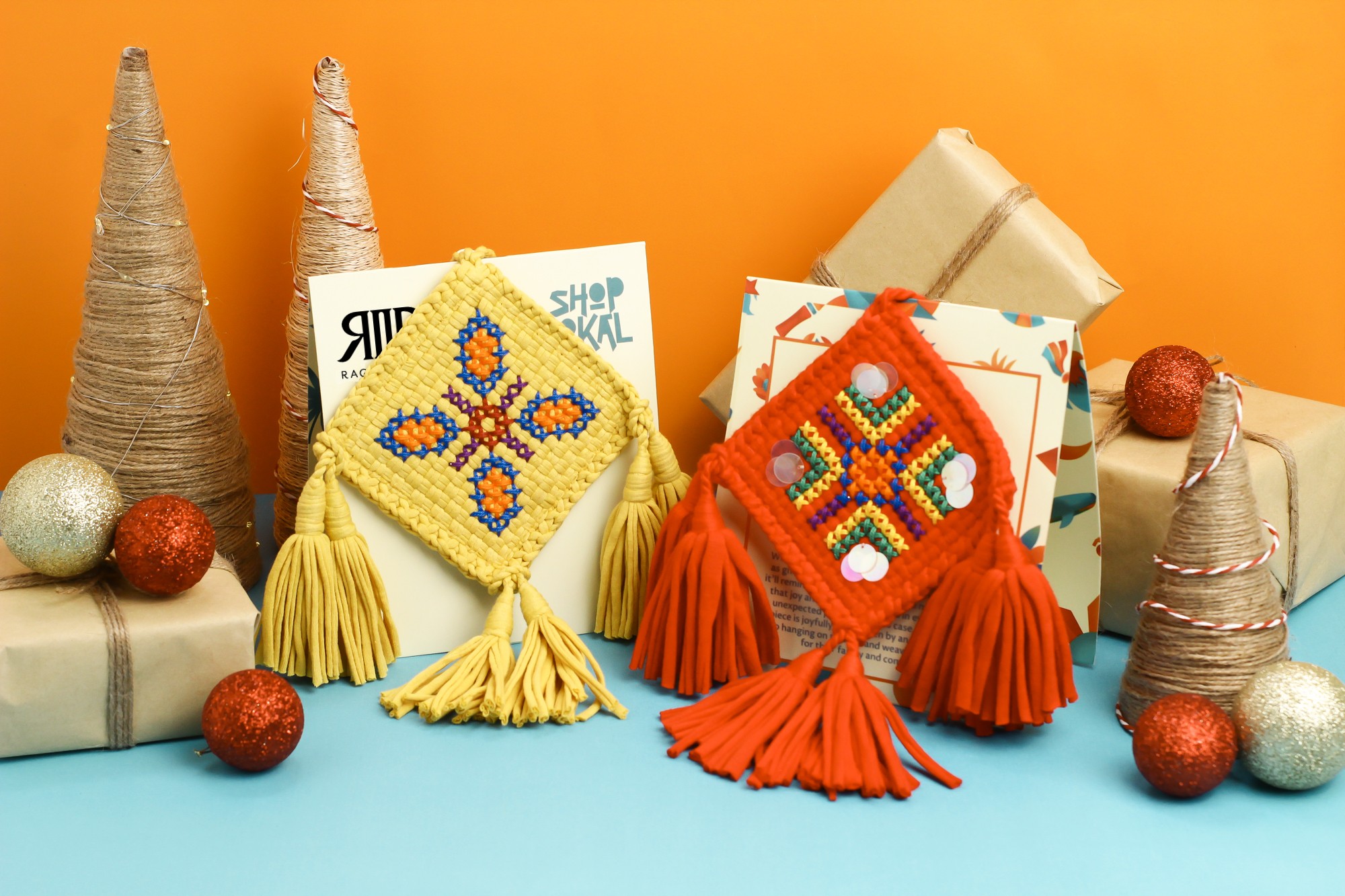 Zapateria, the Philippines' first creative hub for footwear design and development, collaborated with ShopLokal in hopes to help bring Filipino creativity to a global scale. They are based at the heart of the Philippine Shoe Capital, Marikina City, working with innovative and creative communities to highlight and nurture Filipino design-craft from one generation to another.
Bringing Philippine heritage and creativity to light
In line with bringing Philippine heritage and creativity to those far from home, one of the collaborators for the Joyful Mini Parols, Zapateria, shared their excitement about the project. "It's our goal to showcase what Filipinos are capable of in terms of our identity and culture. ShopLokal shares this ideal by highlighting the design-craftsmanship of our communities. Going beyond footwear, we are glad that our artisan team is given the opportunity to express themselves through such a unique product."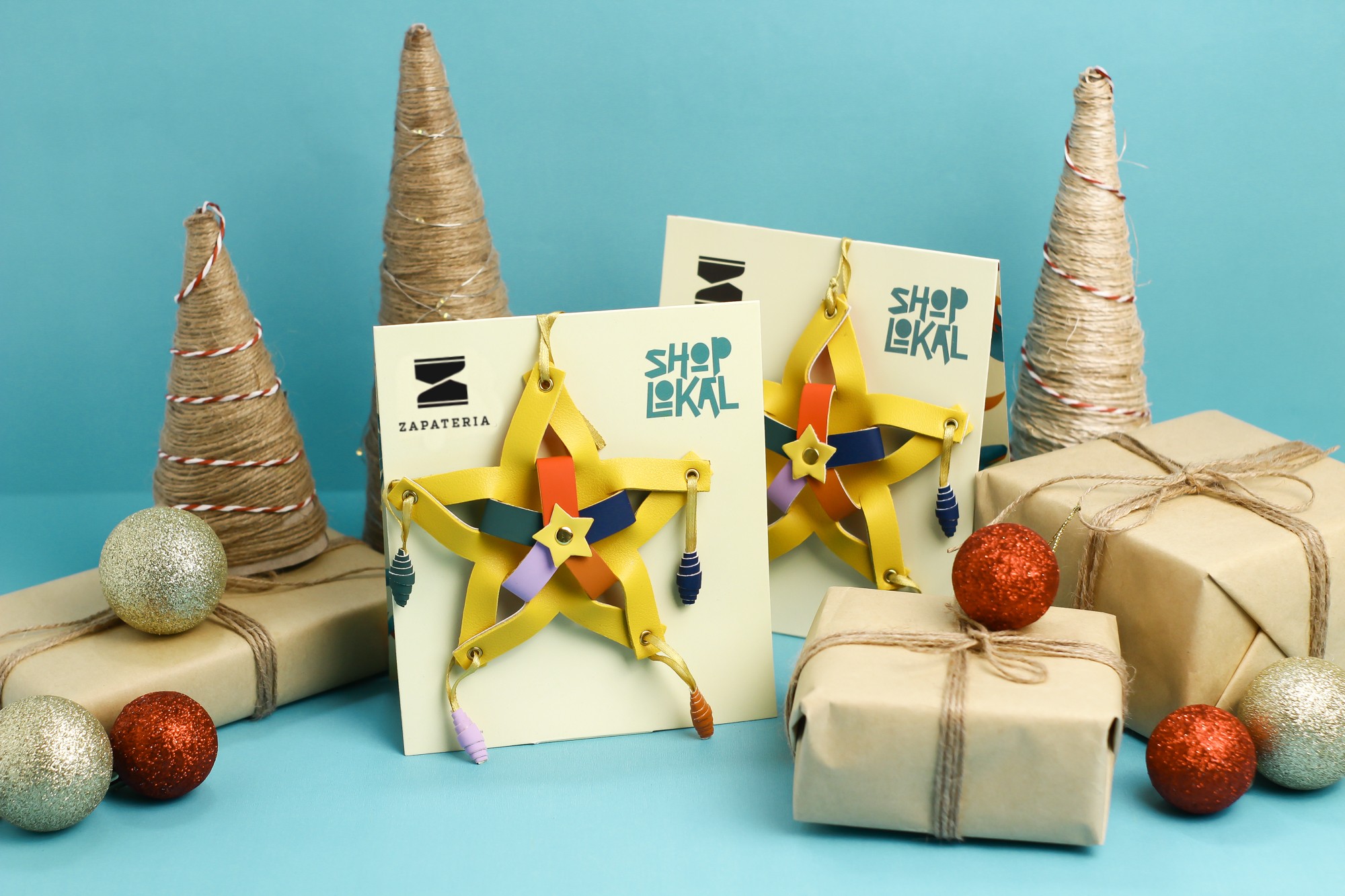 The joyful experience of a True Filipino Christmas
The Joyful Mini Parol sets come with three distinct ornaments: the "Pag-asa Parol" by ANTHILL, a patchwork of excess woven material crafted by the mother artisans of HOME (Handcrafters of Mary Enterprise); the "Munting Parol" by Rags2Riches, made together with their artisan weaving communities; and the "Liwanag Parol" by Zapateria, crafted using footwear materials by the experienced shoemakers of Marikina City.
Aside from being socially impactful art pieces, the Joyful Mini Parols are a homage to Filipino tradition and creativity. By sharing the stories behind each piece, many individuals are given the opportunity to reflect and connect to their roots.
These three-piece parol sets will retail for only $34.99 and are now available online through ShopLokal at https://www.goshoplokal.com/.