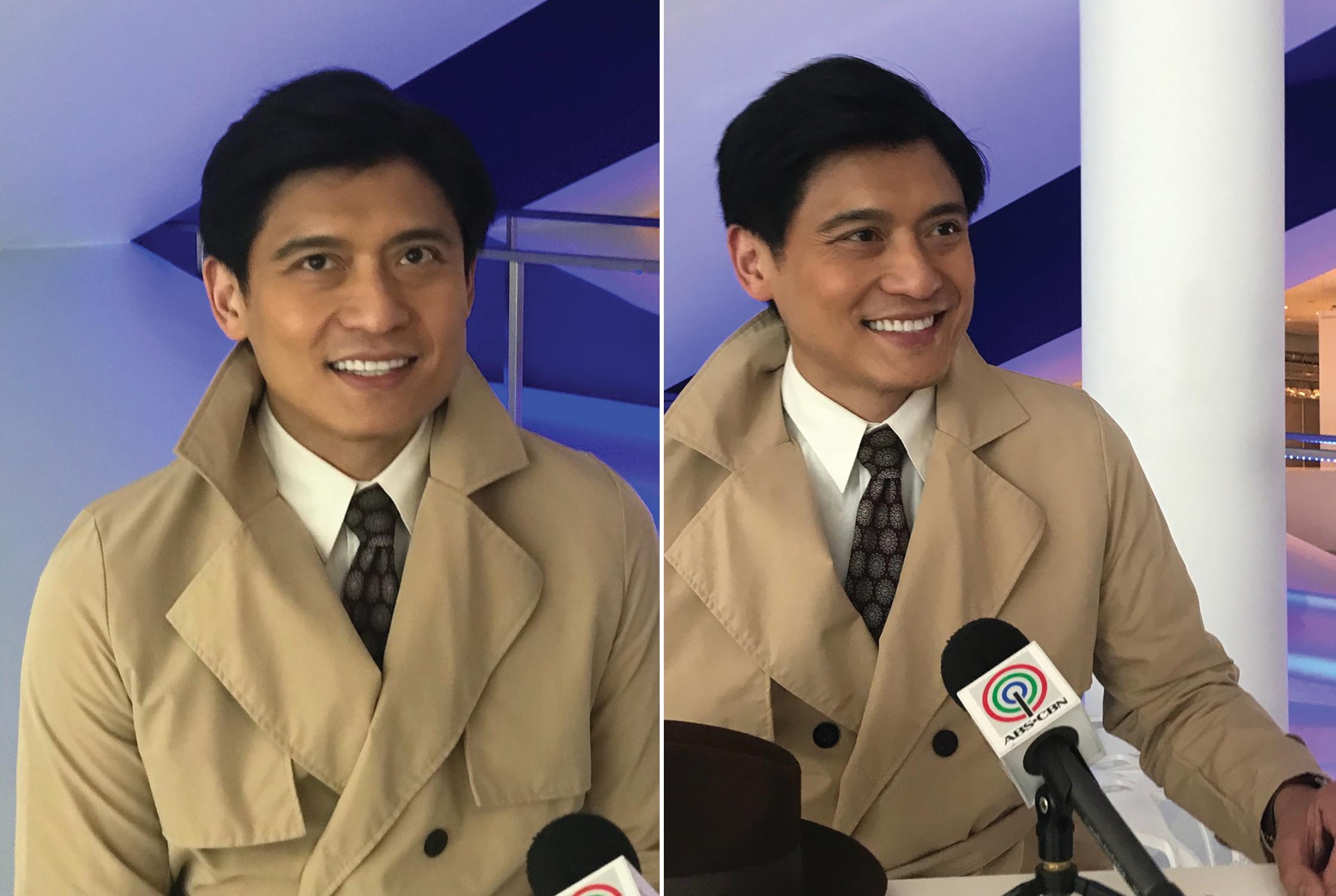 After 10 years of being away from the Broadway stage, actor Paolo Montalban is back in the limelight on the musical Funny Girl.
A veteran known for his captivating performances on stage and screen, Montalban's comeback onstage was unexpected.
"The opportunity to join the cast of Funny Girl came out of the blue!," he told the Asian Journal. "I was in the middle of pre-production for the Descendants movie, when I got the call from my agent. I honestly haven't been able to connect the dots yet on how the offer for Florenz Ziegfeld came about."
As he took on the role of Ziegfeld, Montalban reflects on his initial thoughts, his experience of performing with the cast, and his personal connection to the character.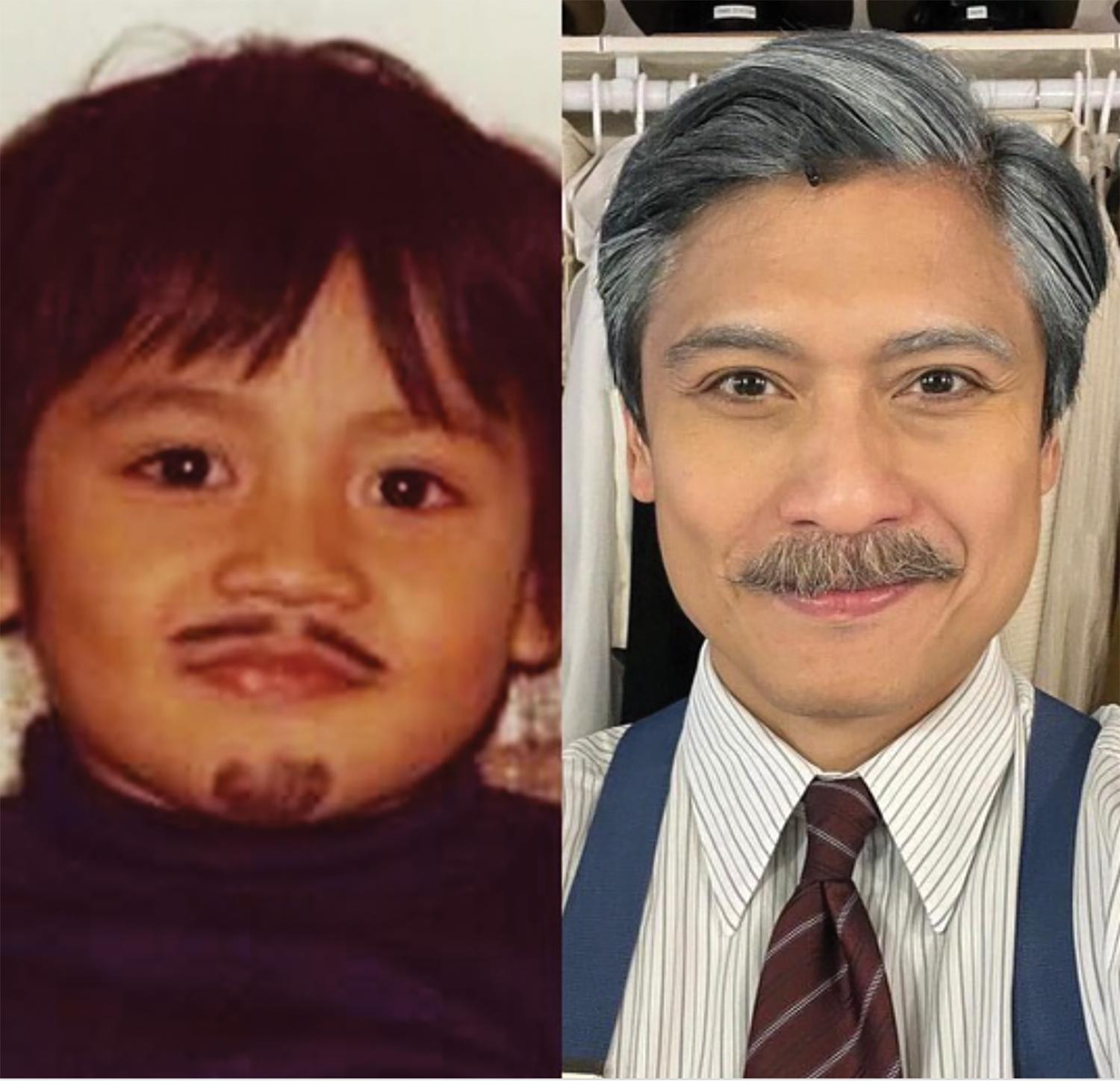 The actor, who recently turned 50, strongly believes in the power of the behind-the-scenes angels who make life-changing opportunities possible. Expressing immense gratitude to the creative team for considering him, Montalban considers this chance to be truly transformative.
Upon learning about his possible involvement in Funny Girl, Montalban's initial thoughts were filled with curiosity and excitement. This was his first experience replacing an actor in a long-running show, raising questions about the expectations placed upon him.
The actor had a few questions running through his mind.
"How could I build a sense of trust quickly with my fellow actors, so they could feel secure and continue to be the best versions of their characters with a new actor working opposite them?" he shared. "I was excited to use the historical resources about Ziegfeld, coupled with my imagination and personal essence, to guide me in plumbing the personality and motivations of this legendary Broadway impresario."
Montalban discovered the importance of infusing his interpretation and bringing a fresh perspective to the role. Building trust quickly with his fellow actors became a priority, allowing the cast to maintain their strong performances while embracing a new addition to the team.
Performing with the Funny Girl cast for the past couple of months has been an exhilarating journey for him and he feels incredibly fortunate to witness it all from the stage, surrounded by kind and talented individuals who create a dream-like atmosphere every night.
"I have never experienced being in a Broadway show that feels like all the best parts of a rock concert. A bona fide superstar in our leading lady, Lea Michele? Check. A bevy of supporting acts from some of the most thrilling performers to grace the Broadway stage, like Ramin Karimloo, Tovah Feldshuh, and Jared Grimes and our gorgeously talented cast? Check. Moving music and storytelling that takes you on a visceral and emotional journey enhanced by unparalleled stagecraft? Check.
To witness this firsthand from this side of the footlights, knowing that I'm also working with some of the kindest people in the business, has been a "pinch me, I must be dreaming" moment every night," he said.
Ziegfeld's impact on American theater and popular culture was immense. He played a pivotal role in shaping the modern Broadway musical, elevating it to a new level of sophistication and glamour.
He revolutionized the Broadway entertainment industry, introducing a new style of production that combined elaborate costumes, beautiful chorus girls, comedic sketches, and memorable musical numbers.
"We both have an affinity for beauty in various forms. We're also both stubborn perfectionists when it comes to doing things," he shared. "I've read that Ziegfeld would often continue to find fresh and better moments to put into his long-running shows. I also believe that a piece of art is never truly finished. It can always be interpreted by the eye of the beholder or the audience differently in perpetuity."
This is why Montalban resonates with Ziegfeld's continuous search for fresh and better moments in his long-running shows because he firmly believes that art is never truly finished. This connection fuels his dedication to delivering an authentic and captivating portrayal of this legendary Broadway impresario.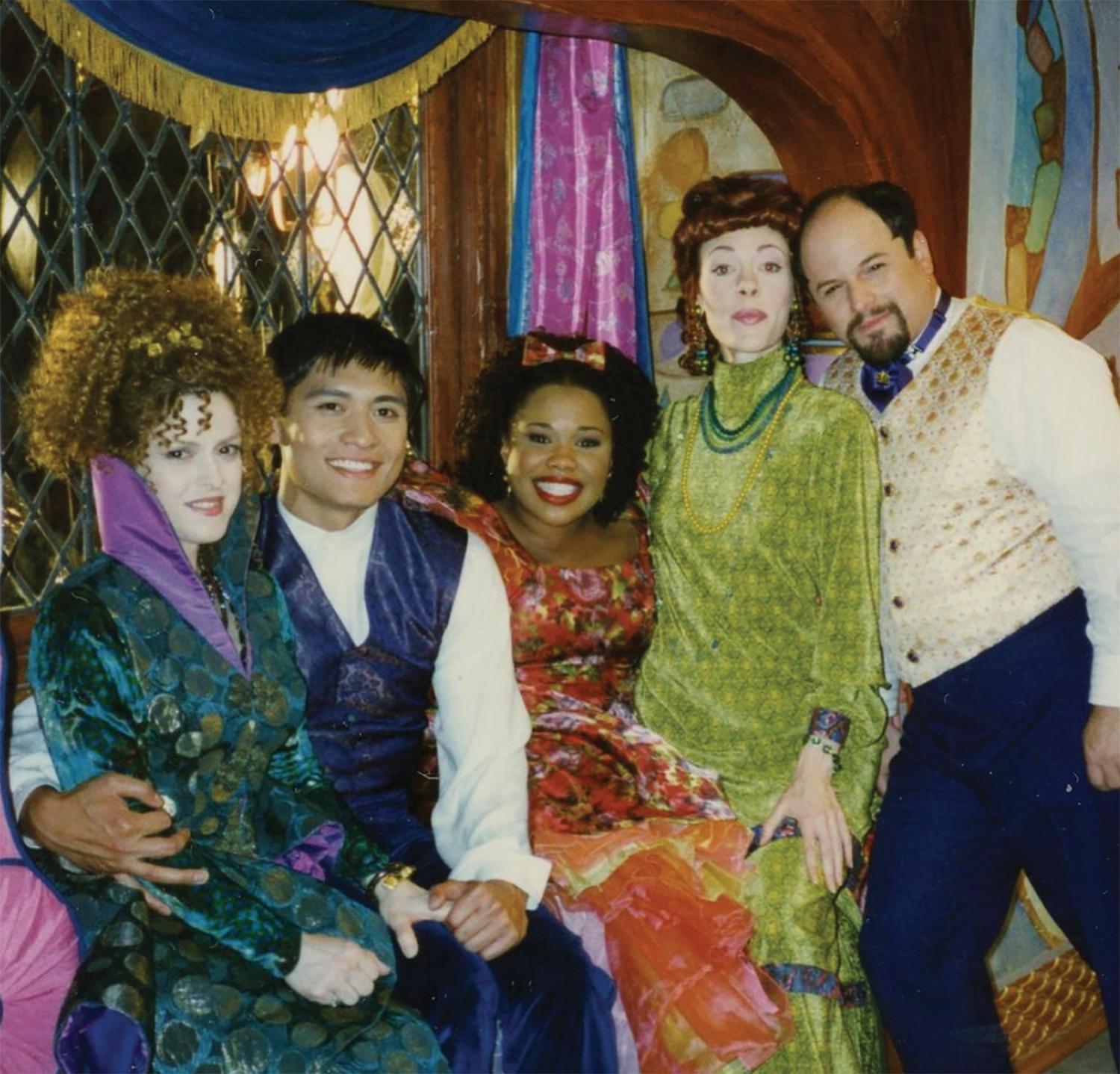 Montalban made his Broadway debut in 1996 in the Broadway revival of Rodgers and Hammerstein's "The King and I." The following year, he was cast as the Prince in the Rodgers and Hammerstein TV movie version of "Cinderella." His portrayal opposite Brandy in the title role received widespread praise and helped solidify his reputation as a talented actor and singer.
In 2004, Montalban joined the Off Broadway revival of Stephen Sondheim and John Weidman's musical "Pacific Overtures." He also appeared in Broadway shows such as Two Gentlemen of Verona at Shakespeare in the Park and The Romance of Magno Rubio with Ma Yi Theater.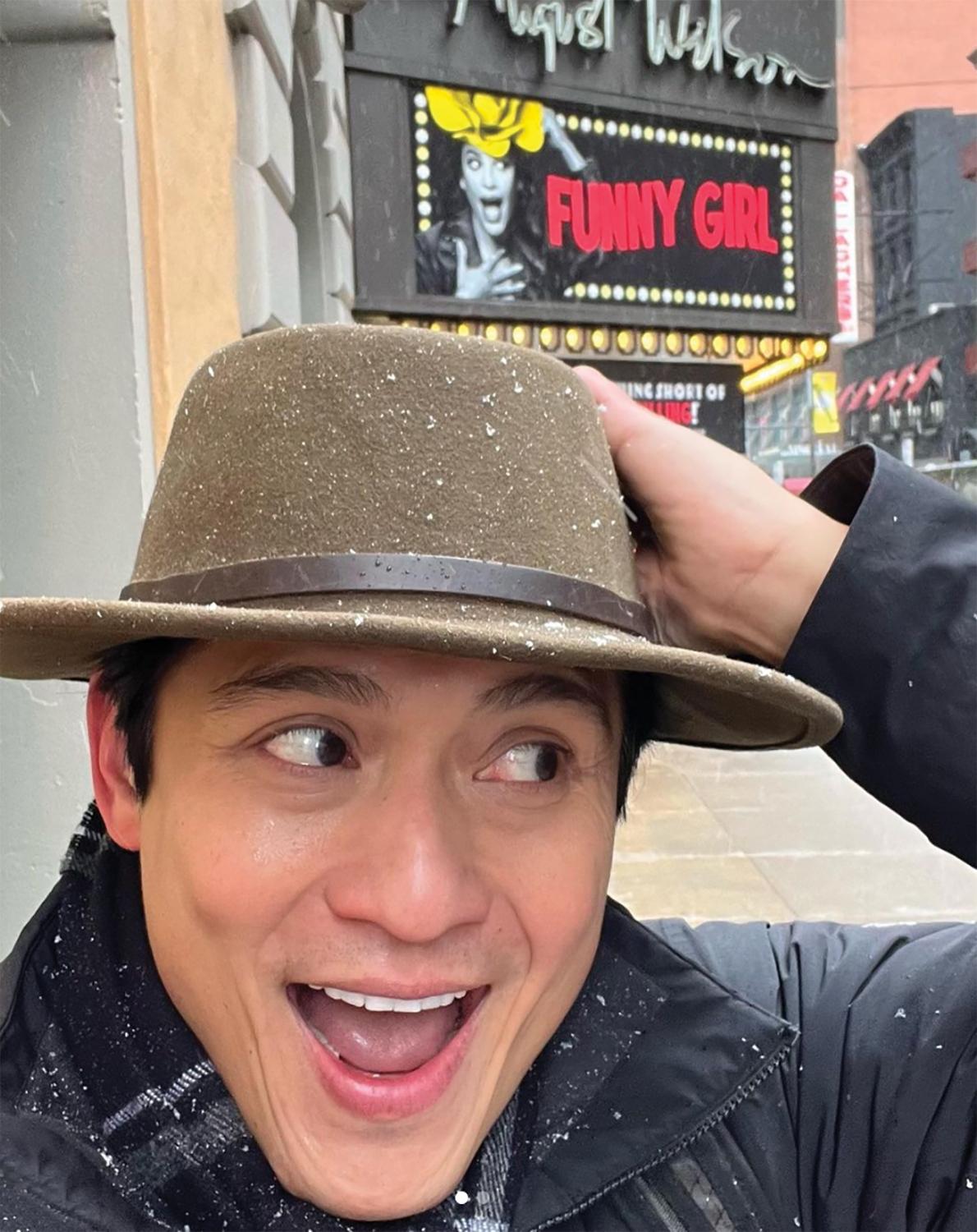 His last Broadway show was Breakfast at Tiffany's, which opened on March 20, 2013, and he officially joined the cast of Funny Girl on March 28, 2023.
Returning to Broadway feels incredibly rewarding, yet Montalban anticipates the bittersweet feeling of missing it when this chapter comes to an end.
'I miss the sense of community the most. Not just amongst the Funny Girl cast and crew, but the entire Broadway community as a whole. It's so cool to run into friends on the way to their Broadway shows, and know that you'll be telling different stories that night," he shared. "It feels so good to be back that I'm already anticipating the feeling of missing it in September."
Keeping it fresh
Most Broadway shows run eight shows a week with one or two days offering matinee performances.
To keep his performances fresh, unique, and compelling Montalban adopts several strategies.
Before each show, he makes it a point to thoroughly read his scenes, delving into them to uncover any untapped truths or potential tactics that can enhance his portrayal.
"As long as they remain within the parameters of what's on the page and what has been directed and rehearsed, I have my character strive to get what he wants in subtly different ways," he shared.
This means finding subtle nuances and approaches that keep the performance dynamic and engaging, which can only be done by actively listening to truly absorb and process what his scene partner is offering him at the moment.
It is a collaborative effort, where each interaction and exchange onstage contributes to the overall chemistry and believability of the performance and it can only be done by being fully present and receptive so he can respond most authentically and truthfully possible.
Lastly, the audience's role is paramount in shaping the actors' performances. Their reactions, whether through laughter, applause, or silence, provide valuable feedback to the cast.
"The way the audience hears and reacts to the story at any given performance is extremely informative to the performers on a day-to-day basis," he said.
Cinderella revisited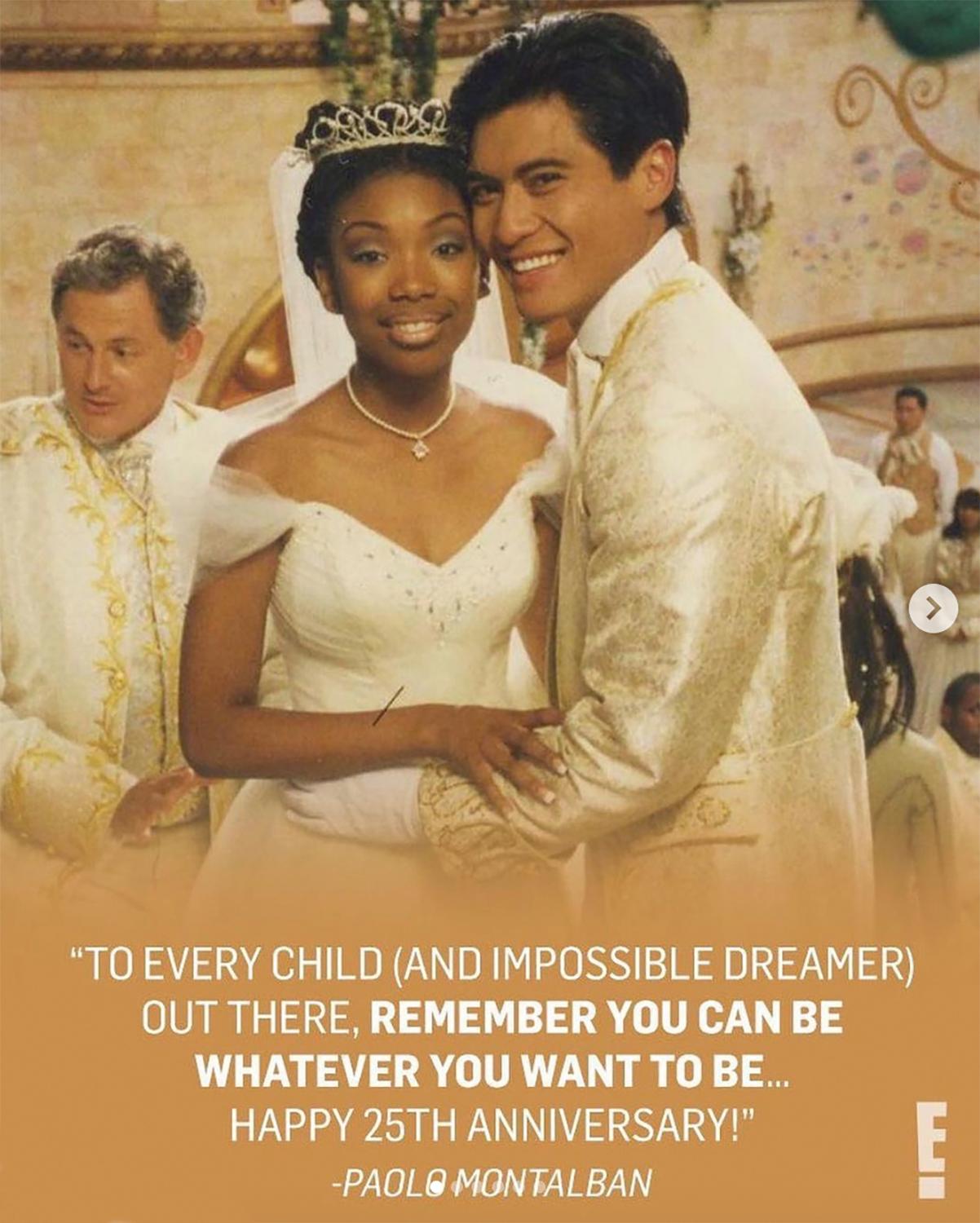 Montalban shared that the scenes for Disney's "Descendants: The Rise of Red," the highly anticipated project from Disney have already been filmed.
The project reunited him with Brandy in an experience that the actor said [he] felt like coming home and that he is thrilled and extremely excited.
Despite the passage of 26 years since the 1997 TV movie version of "Cinderella", there was an immediate sense of trust and comfort between the two.
While technically not reprising their exact same roles, as the Descendants movie delves into the "ever after" of Disney villains and heroes from the cartoons, their original portrayal of Cinderella and the Prince from Rodgers and Hammerstein's Cinderella feels like another dimension in a vast fairytale multiverse.
"I feel so incredibly lucky and blessed to be able to explore Cinderella's Prince as a loving father and husband in King Charming. I'm also very excited to give the fans a peek into what happens to Cinderella and the Prince after the Royal wedding, how they are as parents, and how their children learn to make their own way in the world," he shared.
The Descendants movie, which will be streamed on Disney+, allows them to explore new dimensions and present the enduring legacy of Cinderella and the Prince, captivating audiences with their ongoing fairytale adventure. Through this new exploration, Montalban and Brandy hope to inspire and entertain, reigniting the magic and wonder that Cinderella and her Prince have always embodied.
Another upcoming project that is in post-production is the Jhett Tolentino-helmed Asian Persuasion, where he is co-starring with Dante Basco and KC Concepcion.
Funny Girl is at the August Wilson Theatre on Broadway and the production will close on September 3, 2023, after 599 performances.