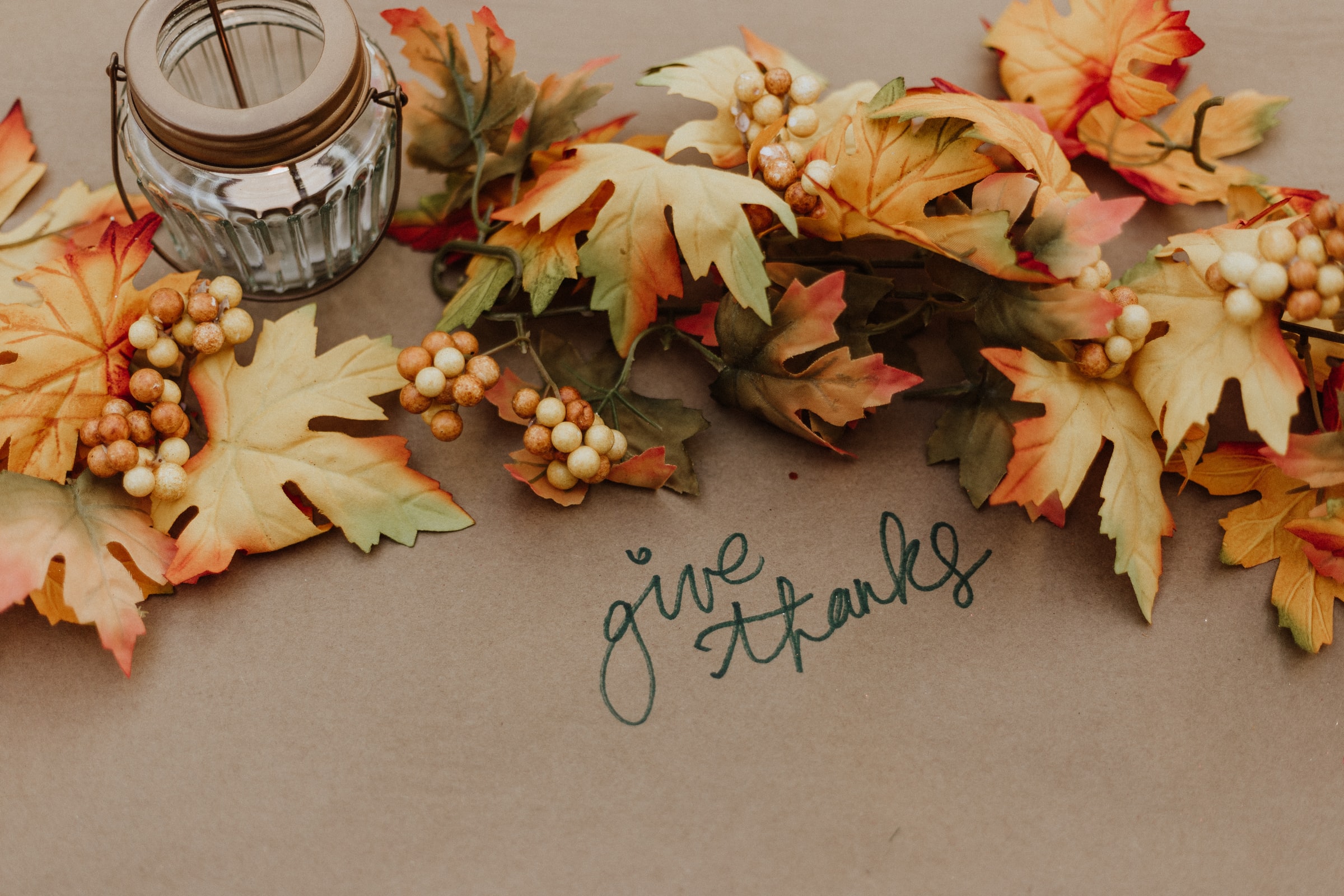 THANKSGIVING is a very special holiday, very much like Christmas minus the tree and decorations, gift giving, carols, and festive parties.
But like Christmas, such love and beauty of the season make our hearts sing praises of joy and thanksgiving, especially when our family gather together, hold hands in prayer before our Thanksgiving feast, acknowledging the pure solemnity of the moment that we have everything within our reach all that are essential and important — our life, our family, our faith.
However, when there are dark clouds hovering over us, when times are so difficult and the pain becomes excruciatingly hard to bear, when the toxicity of lies and deception cause us to be blind to what is real and what is important, when the hurdles of sickness, loneliness, lack cause us to lose hope, it becomes so hard to pray to offer praise and thanksgiving.
It is easy to offer praise and thanksgiving when times are great, when people get along in harmony, when our plans go well,  when we get what we want, but what if these are not real in our life?
It does not require much faith to praise and thank God when the good times are rolling. But what about in the bad times? This is when the test of our faith comes in.
The Bible says "bring the sacrifice of praise into the house of the Lord. For I will cause to return the captivity of the land, as at the first, saith the Lord." (Jeremiah 33:11).
It is thought-provoking why the word "sacrifice" was used in this verse. But this is what God asks of us — to offer praise and thanksgiving even in the midst of our pains, suffering, hopelessness as our sacrifice,  because a sacrifice is something that is hard to do , especially under these circumstances.
But we do them anyway — to offer the sacrifice of praise and thanksgiving because of our strong faith in God that He will answer our prayers, that He will make everything work together for our good.
This Thanksgiving Day, let me share with you some messages of hope that we can hold on to. Whatever it is we are going through as a person, as a family, as a nation, remember to keep the faith that this, too, shall pass. Weeping may endure for the night but joys comes in the morning. God promises beauty for ashes. But let us do our part — pray, believe, offer praise and thanksgiving, and God will reward us.
"Do not be anxious about anything, but in everything by prayer and supplication with thanksgiving let your requests be made known to God." Phil 4:6
"Being thankful is not always experienced as a natural state of existence, we must work at it, akin to a type of strength training for the heart." – Larissa Gomez
See that no one repays anyone evil for evil, but always seek to do good to one another and to everyone. Rejoice always, pray without ceasing, give thanks in all circumstances; for this is the will of God in Christ Jesus for you. -1 Thessalonians 5:15-18
"I don't have to chase extraordinary moments to find happiness – it's right in front of me if I'm paying attention and practicing gratitude." – Brene Brown
"…to bestow on them a crown of beauty instead of ashes, the oil of joy instead of mourning, and a garment of praise instead of a spirit of despair" Isaiah 61:3
"Gratitude makes sense of our past, brings peace for today, and creates a vision for tomorrow." – Melody Beattie
"Let your roots grow down into him, and let your lives be built on him. Then your faith will grow strong in the truth you were taught, and you will overflow with thankfulness." Col. 2:7
"When I started counting my blessings, my whole life turned around." – Willie Nelson
"The Lord is my strength and my shield; My heart trusts in Him, and I am helped; Therefore my heart exults, And with my song I shall thank Him." Ps. 28:7
"I looked around and thought about my life. I felt grateful. I noticed every detail. That is the key to time travel. You can only move if you are actually in the moment. You have to be where you are to get to where you need to go." – Amy Poehler
"I will praise the name of God with song, and shall magnify Him with thanksgiving." Ps. 69:30
"I would maintain that thanks are the highest form of thought, and that gratitude is happiness doubled by wonder." – Gilbert K. Chesterton
Count it all joy, my brothers, when you meet trials of various kinds, for you know that the testing of your faith produces steadfastness. And let steadfastness have its full effect, that you may be perfect and complete, lacking in nothing. -James 1:2-4
"If you concentrate on finding whatever is good in every situation, you will discover that your life will suddenly be filled with gratitude, a feeling that nurtures the soul."
"He is a wise man who does not grieve for the things which he has not, but rejoices for those which he has." – Epictetus
Give thanks to the Lord, for he is good! His faithful love endures forever. -Psalm 107:1
Happy blessed meaningful Thanksgiving!
* * *
The opinions, beliefs and viewpoints expressed by the author do not necessarily reflect the opinions, beliefs and viewpoints of the Asian Journal, its management, editorial board and staff.
* * *
Gel Santos Relos has been in news, talk, public service and educational broadcasting since 1989 with ABS-CBN and is now serving the Filipino audience using different platforms, including digital broadcasting, and print, and is working on a new public service program for the community. You may contact her through email at [email protected], or send her a message via Facebook at Facebook.com/Gel.Santos.Relos.