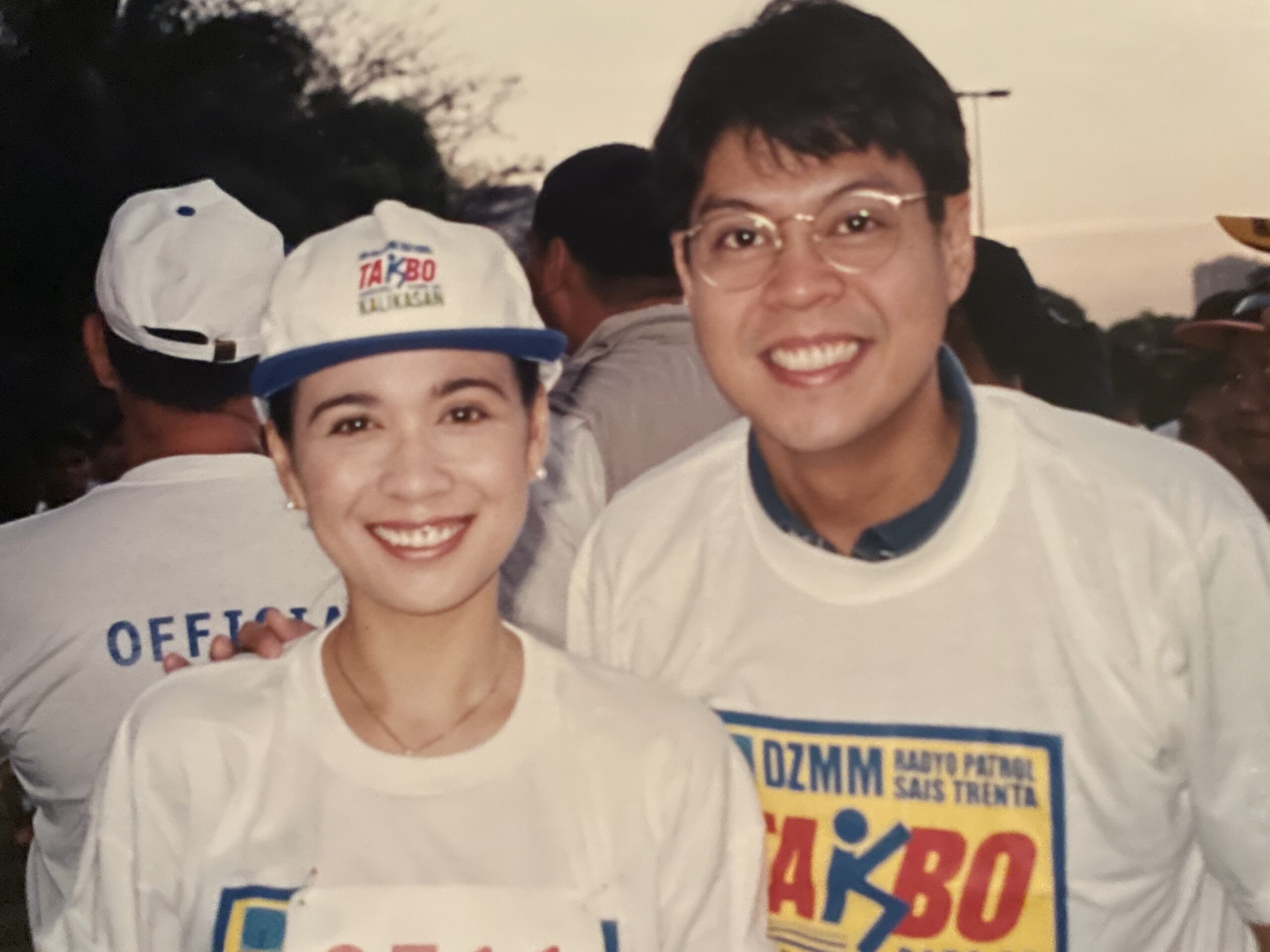 KIKO Pangilinan was a tall skinny student when I first saw him as Chairperson of the UP Student Council. I was ahead of him by one year at the University of the Philippines in Diliman, but I witnessed from a distance how active and committed he was in serving the interest and fighting for the rights of the students of UP. He also served as a student regent of the UP Board of Regents in 1987.
Even after I graduated from College and started teaching as Instructor in the UP College of Mass Communications, I saw how Francis "Kiko" Pangilinan's leadership widened to include the youth and students from other colleges and universities. I witnessed how his advocacies went beyond student needs and affairs, leading in the fight for human rights and clean and honest elections among the youth.
Kiko was a NAMFREL volunteer (National Citizens' Movement for Free Elections) during the SNAP elections when Marcos tried to cheat his way to remain in power which eventually lead to his ouster through the 1986 People Power Revolution and the presidency of the late President Corazon Aquino.
In 1988, Kiko was elected as the youngest councilor of my hometown Quezon City from the 4th district. During his term, he became the founding president of the National Movement of Young Legislators.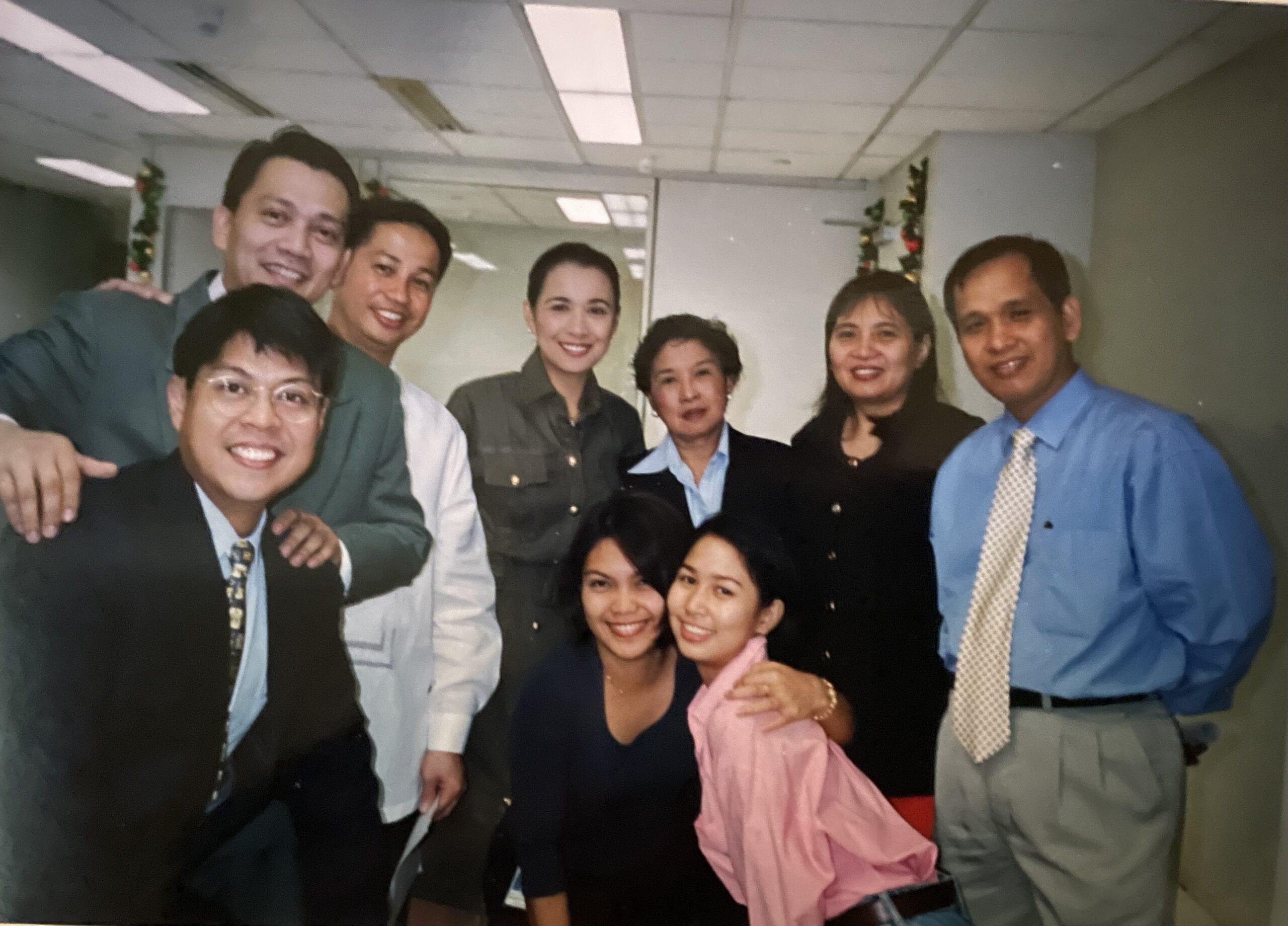 Fast forward to the early 90s when I was already anchoring my own radio program on ABS-CBN DZMM, hosting "Tatak Pilipino" and substituting for Mel Tiangco on"TV Patrol" on Channel 2. During this time, I would see Kiko in the studios as he was then already helping out in giving legal education through his occasional guesting in "Hoy!Gising!" It was then that I found out that he eventually obtained his Bachelor of Laws degree from the UP College of Law.
However, we only met each when I was already anchoring "Hoy! Gising!" With Korina Sanchez and Ted Failon. It was in the mid 90s when he substituted for Ted Failon. It was also during this time when his budding romance with Sharon Cuneta eventually lead to their lifelong commitment through the sacrament of marriage.
I invited Kiko to guest in my radio program "Relos Reports" to give legal advice to my listeners. It was also around this time that the late Senator Rene Cayetano and I started our partnership in "Compañero y Compañera"on radio and television. I remember calling the young Kiko "Abogado de Campanilla".  Atty.  Cayetano (he wasn't in politics yet then) must have heard that on radio and told me that "Abogado de Campanilla" was a title given to seasoned lawyers only, and Kiko was just a neophyte. Well, time has proven that Kiko did more than just earning the title "Abogado de Campanilla".
In 1997, Kiko along with Sharon and KC moved to Boston, Massachusetts to pursue his Master of Public Administration degree at Harvard University's Kennedy School of Government. Kiko applied for so many scholarships for this post-graduate education and he graduated with a general average of A-.
When his family came back to the Philippines, I invited Kiko to guest again on my program "Relos Reports". Compañero already left ABS-CBN after he successfully won a Senate seat in 1998 and so Kiko joined me on radio on a regular basis along with other volunteers from the Integrated Bar of the Philippines. He also introduced me to Atty. Danny Concepcion (now UP President) who gladly joined our team as a volunteer.
When Kiko was onboard with me giving free legal advice, we called the program "Relos Reports with Atty. Kiko." It was then that we became very good friends along with my radio staff. We found Kiko to be a very authentic person — no "ere" or superiority complex, no hidden agenda in giving public service to our audience.
Kiko was so grounded and humble, and truly relatable to ordinary Filipinos. One of our favorite things to do was to go to "Mamon Luk" along Quezon Blvd. with my staff to feast on his favorite chicken mami, siomai, siopao, camaron rebozado. He has always been so pleasant to be with, and he never ran out of jokes even before he moved up to "Dad jokes"!
He would tell us stories about his youth, shared with us cute sweet anecdotes about how he would woo Sharon by giving her random sweet notes in the most unexpected places. We rejoiced with him when he announced that they were having a baby – Kakie!
It was bittersweet for me to say goodbye to my career when my family immigrated to the United States in May of 2001, just before the Elections where Kiko won a seat in the Senate. But our friendship continued on through the years  and our barkada would see each other whenever I was in Manila for a visit.
From a distance, I witnessed how the Kiko that I saw as a student leader at the UP, the Kiko I worked with on "Hoy!Gising!", the Kiko that volunteered his time and energy to give free legal education to my radio listeners on DZMM, the Kiko as Senator and now, the Kiko as candidate for Vice President — never changed in his core values and advocacies.
Kiko remained true to his faith, his Catholic upbringing and his calling — , steadfast in working hard to serve ordinary people in need and finding ways to help uplift those who were marginalized in society, especially when he has accorded the power of the Office of Senator.
The bills that he filed and were enacted into law helped pushed for access to education and health care for ordinary Filipinos. He also found his calling in addressing the needs of our farmers, especially after he became a farmer himself. His heart was always for the poor, the less privileged people. He has always been truly "tootoong tao" and "makatao."
He also remained faithful to his commitment to uphold the Constitution and the rule of law, and never compromised his values and principles amid the chronic corruption that has plagued the Philippine government for a long time. His integrity was never up for sale, and his fight for the truth and justice never wavered.
I have seen many public servants and politicians who started out as good people with the best intentions but evolved to be Trapos — traditional politicians who would say and do everything for political expediency and survival, even selling themselves to the devil. Kiko remained true to his calling.
These are the very reasons why VP Leni Robredo chose Kiko from among many possible candidates. She saw in Kiko's lifelong history the very same advocacies and fight that she has been working so hard for — gobyernong tapat para angat buhay lahat.  And people are seeing these two amazing true public servants beyond the fake news peddled by their political opponents who want to keep the status quo and continue on with their self-serving corrupt practices.
For these reasons, I am endorsing Leni Robredo for President and Kiko Pangilinan for Vice President. Their leadership by example is already bringing out the best in people. Their visions and platform and trustworthiness have been giving hope and empowerment to the Filipino people again that this time, we have true public servants who genuinely work hard to help them by faithfully transforming the Philippine government to be government of the people, by the people, for the people.
* * *
The opinions, beliefs and viewpoints expressed by the author do not necessarily reflect the opinions, beliefs and viewpoints of the Asian Journal, its management, editorial board and staff.
* * *
Gel Santos Relos has been in news, talk, public service and educational broadcasting since 1989. She was a news anchor, TV host and radio commentator and public service host for ABS- CBN and DZMM. She is now working on her advocacies independently, serving the Filipino audience using different  media platforms. You may contact her through email at [email protected], or send her a message via Facebook at Facebook.com/Gel.Santos.Relos. Also on Twitter, Instagram: Gel Santos Relos