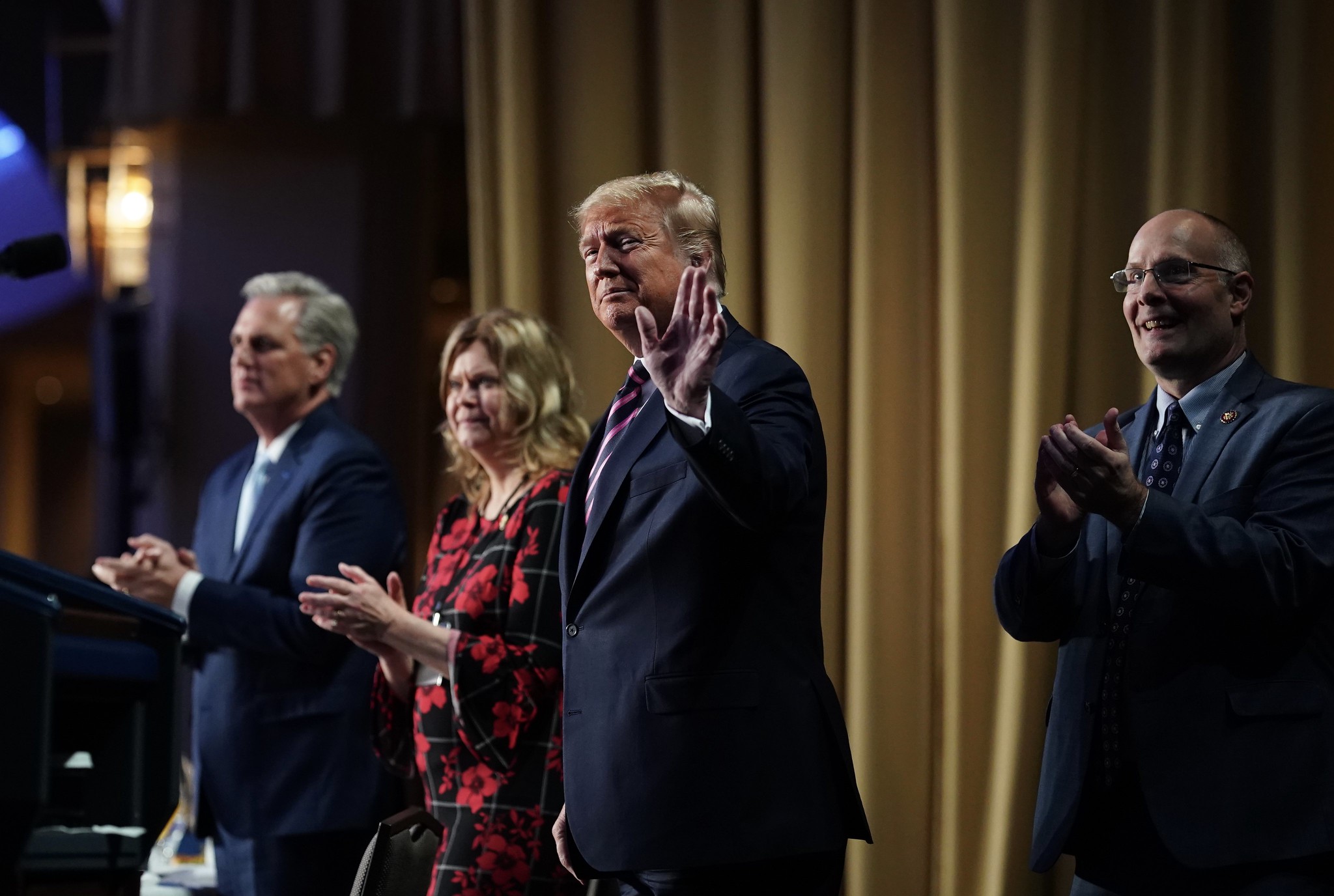 FILIPINOS, wherever we may be, are some of the most religious and devoted Christians in the world. We find both joy and solace when we go to church to worship God, pray fervently and serve Him. Most of us, this author included, find our strength in our faith.
This is why a lot of us feel so frustrated not to be able to do our weekly, even daily devotion, like we used to because of the shelter-in-place/stay at home orders implemented as safety measures to protect us from being infected by the deadly COVID-19, especially because many places of worship become packed with people, making them contagions for the coronavirus pandemic.
COVID-19 has infected more than 5-million people around the world, killing 333,000 people and counting as of press time. Here in the United States, the number of confirmed cases has topped 1,611,297, with a death toll of more than 95,213.
Yet, on Thursday, May 21, Trump told reporters at the White House: "One of the other things I want to do is get our churches open. The churches are not being treated with respect by a lot of the Democrat governors. We're going to take a very strong position on that very soon."
In fact, "Guidance for reopening houses of worship amid the coronavirus pandemic has been put on hold after a battle between the Centers for Disease Control and Prevention and the White House, which was resistant to putting limits on religious institutions, according to administration officials," The Washington Post reported on Wednesday, May 20.
The White House believed the advice was too restrictive and could risk angering evangelicals, a key base for President Donald Trump, according to the Post report.
Trump's move is politically motivated, meant to pander to us believers wanting to go to church, pandering also to church leaders and evangelical ministers in exchange for their continued endorsement and support for Trump's re-election. We also know how these houses of worship depend on donations and tithes from their churchgoers.
That is why it benefits them to re-open immediately despite the threat to the life and safety of their followers.
Trump's statement likewise demonizes Democrats who require very strict safety measures before re-opening any place that may put the safety and life of people at greater risk as we fight the war against COVID-19. Why should these state officials treat churches differently compared with other establishments and businesses that are high risk?
Learn from what happened in Europe and from here in the United States.
The Washington Post reported that "in the Arkansas outbreak, detailed in a CDC report this week, began after a pastor at the church and his wife attended church events over six days in early March and spread the virus to others. At least 34 of 92 attendees at church events became infected, including the three who died, all over the age of 65. An additional 26 infections and one death in the community were probably linked to contact with people infected at the church events."
New indications of the dangers of reopening churches during this pandemic reported by WITN on Thursday, May 21: "The Catoosa Baptist Tabernacle Church in Ringgold, Ga., and Holy Ghost Catholic Church in Houston have closed their doors for the second time. Several parishioners and leaders of those churches have reportedly tested positive for coronavirus after they reopened in recent weeks."
Because of the safety measures, only essentials businesses are allowed to open like groceries, hospitals, pharmacies, banks, etc. yet even these places are mandated to enforce everybody to wear a protective mask; maintain a distance of at least six feet from any person in the area — especially the enclosed places — and limit/control the number of people coming in and out to maintain social distancing; and use hand sanitizers, wipe clean shopping carts with disinfectant before turning over for use of other customers, among other rules.
As many states now transition to safe re-opening, the local government officials, in coordination with health officials and scientists, follow a strict protocol of satisfying certain requirements before moving from one phase to another to help save lives!
California was the first state to implement a state-wide shelter-in-place/stay at home order.
In April, the New York Times reported on the state leaders' timelines for how California plans to reopen schools, businesses and public spaces. The framework, which consists of four phases, lays out how the state will inch toward those goals.
Counties that were approved for a variance from the statewide order can move further into Stage 2, including opening retail stores and dine-in restaurants, with strict modifications.
Stage 1, which the state has passed, means government and private organizations are working to make it consistently safer for essential workers, like grocery employees or nurses. Those workers need more protective equipment and a more robust testing and tracing system.
Stage 2, which California entered in early May, is when some lower-risk businesses and public spaces can reopen, with strict modifications that allow for social distancing.
Stage 3 will be when higher-risk businesses may reopen, with modifications.
Stage 4 will be the end of the state's stay-at-home order.
California Gov. Gavin Newsom this week said counties should continue to track hospitalization numbers, and also track positivity rates, meaning the percentage of tests that come back positive. It should be less than 8% for a week, the Times reported.
Yet even as 53 out of 58 counties meet the new criteria, not all of them can reopen. Newsom requires each county to file documentation showing that it meets the criteria and that officials have plans in place to help ensure restaurants and other businesses keep customers apart.
Moving on to the next phase will then vary from county to county, from business to business, and restriction will have to be reinstated if the number of infected resurges.
Quoting the Times: "Mr. Newsom said that in the next few weeks, stores may be open not just for curbside pickup. In the first week of June, sporting events may start taking place, although they'd still be without fans. And for those of us feeling a bit shaggy, haircuts could be on the way somewhere in that same time frame."
WHY should churches be any different? Some cities have ordered no more than 10 people in any given time, or to regulate the number of people coming in and out of churches to keep people no less than six feet apart from each other. Even this kind of safety measure is being implemented in Philippine churches.
Why is Trump calling these measures "disrespect by a lot of Democratic governors" when we all know they are being implemented for ALL to SAVE LIVES? Trump is politicizing our health and safety and this is wrong, immoral, irresponsible and dangerous! The pandemic affects all of us, and does not care about political stripes and colors, or religion, or race, nationality, immigration status, gender, or age. The safety measures being implemented should, therefore, cover ALL people, doing otherwise is stupid as it will be a self-defeating move.
The Post reported "the CDC this week issued a detailed road map for reopening schools, child-care facilities, restaurants and mass transit. On Tuesday night, the agency issued additional guidance in the form of "health considerations" for summer camps, including overnight camps, and youth sports organizations and colleges."
WHY should churches be treated differently? Why is the White House getting in the way of the government health regulators and agencies like the CDC and FDA tasked to save lives during this pandemic?
Trump is not helping solve our problem, he is even exacerbating it because of his selfish political and business agenda. He refuses to wear masks. He endorses and claims to use drugs that have yet to be proven safe and effective for COVID-10 through strict clinical trials. He pushes to relax social distancing rules to re-open America contrary to the advice of health officials and scientists. He encourages protests and defiance of these orders of local government officials meant to save lives.
In my opinion, Trump is guilty of treason by siding with our common invisible enemy. He is selling our lives to COVID-19 for his re-election bid.
Even Pope Francis holds mass virtually from the Vatican. My family attends mass online too and joins some virtual worship and faith services to keep safe.
Our God is a merciful God. He understands us and does not fault us for not going to church physically to keep ourselves and other people safe during this pandemic.
SPEAK OUT against false religious ministers demanding the irresponsible opening of churches who are just out there to get your donations while enjoying tax exemptions.
MORE IMPORTANTLY, speak out against false leaders who sell you out to the enemy just to win your vote.
* * *
Gel Santos Relos has been in news, talk, public service and educational broadcasting since 1989 with ABS-CBN and is now serving the Filipino audience using different platforms, including digital broadcasting, and print, and is working on a new public service program for the community. You may contact her through email at [email protected], or send her a message via Facebook at Facebook.com/Gel.Santos.Relos.