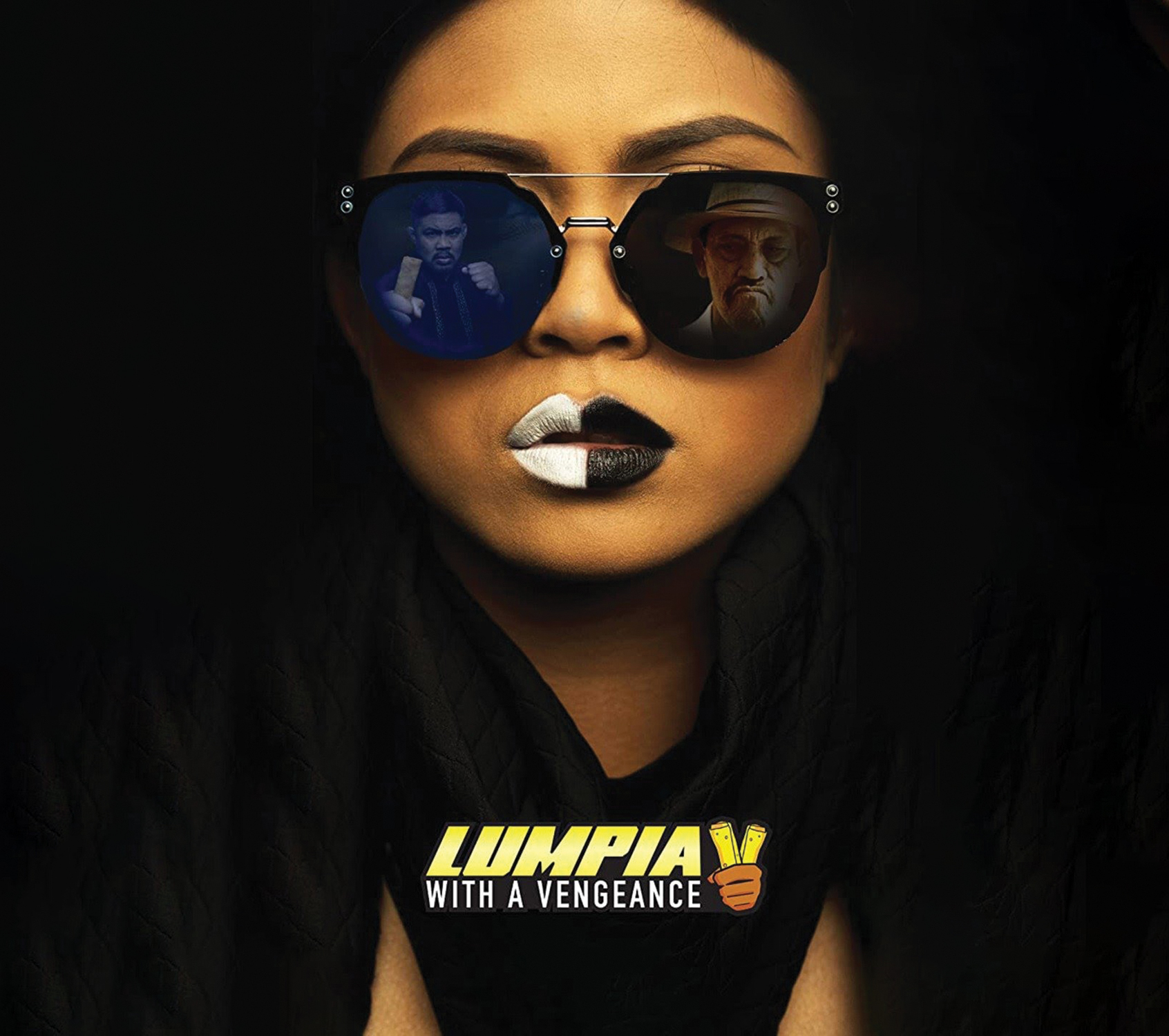 Award-winning indie film announces multi-city national release at Comic-Con San Diego
UC Culminating a remarkable film festival circuit run and at the conclusion of a packed San Diego Comic-Con panel and sold out premiere screening,, "Lumpia With a Vengeance," the popular, award-winning, Filipino American indie comedy feature, gave its fans news that they had hoped for.
"Now filmgoers across the country can get their "Lumpia With a Vengeance" in the comfort of a theater in their city," said an excited Patricio Ginelsa, the film's director/writer/producer, after making the surprise announcement of its theatrical film release in Fall this year.
The film will roll out nationally in multiple cities beginning September 30 and the announcement, made before an SDCC audience of over 400 panel attendees, drew screams, shrieks and ultimately emotional tears from fans and cast members.
Directed by LA-based filmmaker Patricio Ginelsa and filmed primarily in the San Francisco Bay Area, "Lumpia With A Vengeance" stars former UFC champion Mark Muñoz, April Absynth (STARZ "Blindspotting", Katrina Dimaranan (Miss Philippines Universe Tourism 2021), Darion Basco, Danny Trejo ("Machete") and a talented ensemble and is a re-telling of Ginelsa's first-ever micro-budget feature titled, "Lumpia."
"I'm still somewhat in disbelief over how explosive the fan response was to our video announcement; it felt like Hall H!!" said Ginelsa. "To be programmed here was already amazing but, to share the news with our the cast, crew and our fellow Comic-Con diehards was really special."
The special effects-laden action comedy became the first-ever Filipino film (And perhaps, the first Asian American film as well) to screen and panel at Comic-Con San Diego, the world's foremost pop culture event.
"It's an absolute dream to present and discuss our film at Comic-Con," said Lawrence Iriarte, the film's executive producer. "Both Pat (director Ginelsa) and I are genuine comic book diehards who first attended Comic-Con in Sani Diego as fans eons ago, participated as exhibitors in subsequent years and now to be here to announce our film's release is just incredible."
The filmmakers are proud to point out that the majority of people who worked on the film – both front of the camera and behind it – are Filipino and Filipino American, a testament to the filmmaking talent that is within the community and a definite statement of inclusivity for Filipino-centric stories on film.
Filmgoers have certainly responded: The film has sold out every screening at film festivals from Hawaii, to New York to Los Angeles.
"We're still in a bit of pleasant, geeked-out disbelief," said Ginelsa. "Comic book culture influenced every single word, every single shot of our film and every single frame of our comic book. To screen at Comic-Con San Diego was a homecoming of sorts for crew and we hope, it becomes that at every theater we screen this fall."
Screening tickets via virtual box office are available now.
For the latest updated ticketing and theater schedules, please visit lumpiamovie.com.