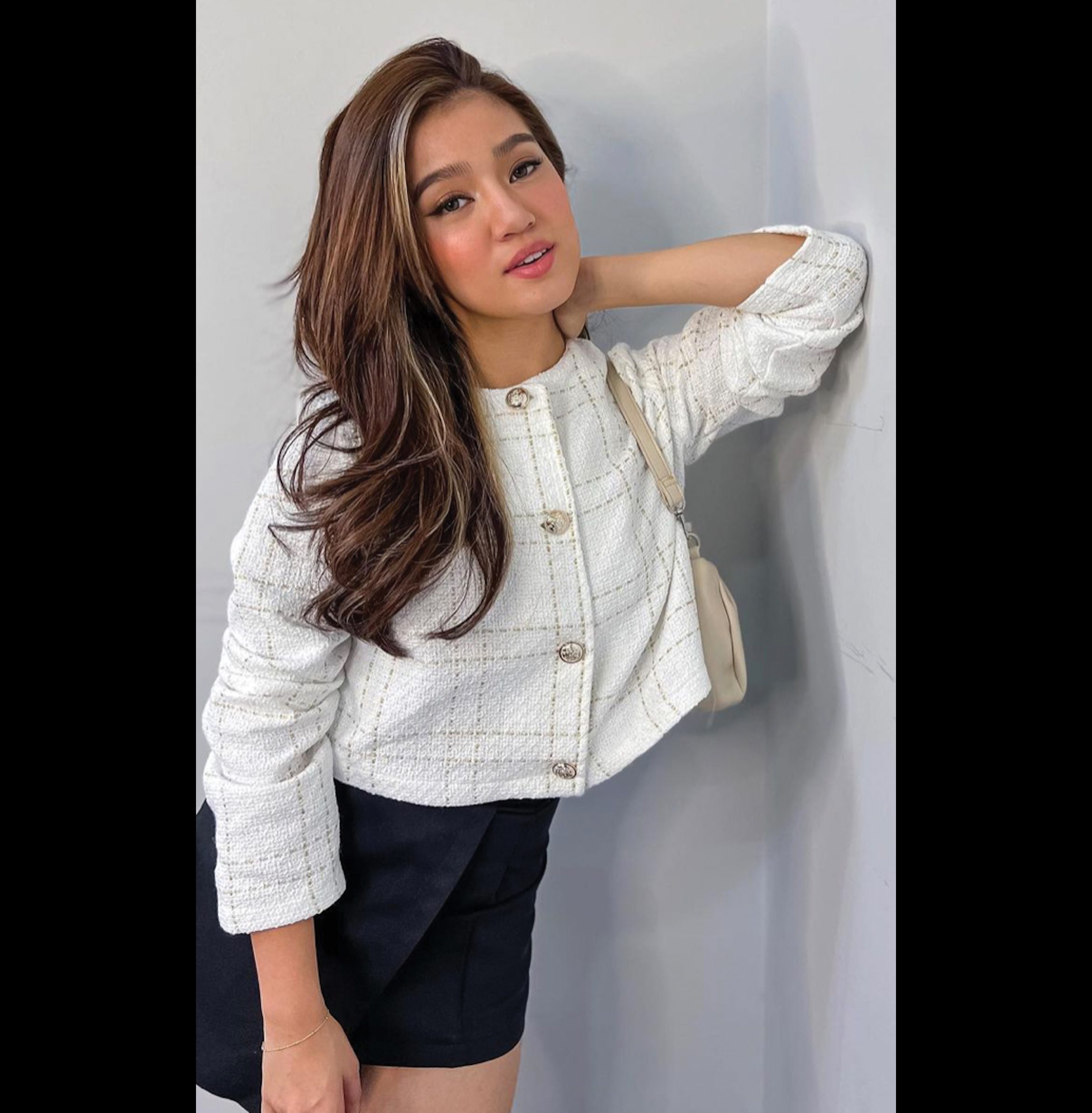 KAPAMILYA star Belle Mariano has been named as Outstanding Asian Star 2022 by the 17th Seoul International Drama Awards, according to an article in PEP.ph.
The singer-actress and model, who is part of the hugely-popular Philippine love team DonBelle (with screen partner Donny Pangilinan), is the first Filipina to win the award, and the third Philippine performer to be named in the category, after the 2019 and 2020 wins of Alden Richards and Dingdong Dantes, respectively.
Along with Mariano, the winners selected by global fans among the 175 male and female actors who performed in entries from five Asian countries/regions are China's Wallace Chung, Japan's Yusei Yagi, Taiwan's Alice Ko and Thailands Krit Amnuaydechkorn.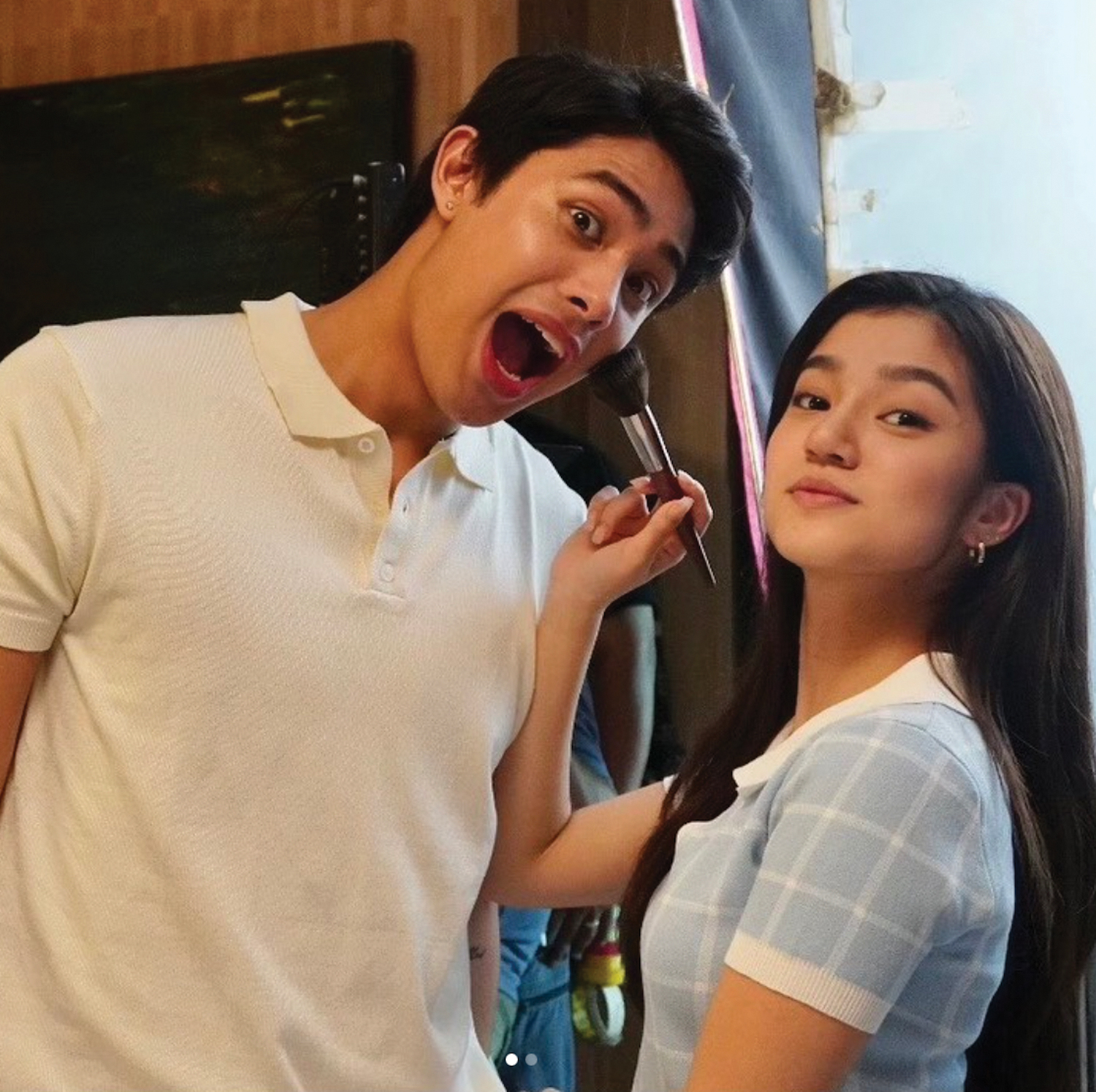 Per the article, other Filipino nominees in the category were Donny Pangilinan, Charlie Dizon, Dimples Romana, Jake Cuenca, Maris Racal, Kaila Estrada and Zanjoe Marudo.
This year's 17th Seoul International Drama Awards winners will be honored at a ceremony on September 22. The group is an annual award-giving body based in Seoul, South Korea that honors excellence in drama productions worldwide.
Meanwhile, the "He's Into Her" and "Love is Color Blind" star, alongside screen partner Pangilinan, are set to star in the upcoming film "An Inconvenient love" which will be directed by Petersen Vargas.
Recently, the DonBelle pairing were part of the Star Magic tour that visited different parts of the United States, to the great satisfaction of their fans abroad. Their followers shrieked at the "kilig" moments and production numbers featuring the two Kapamilya stars.
* * *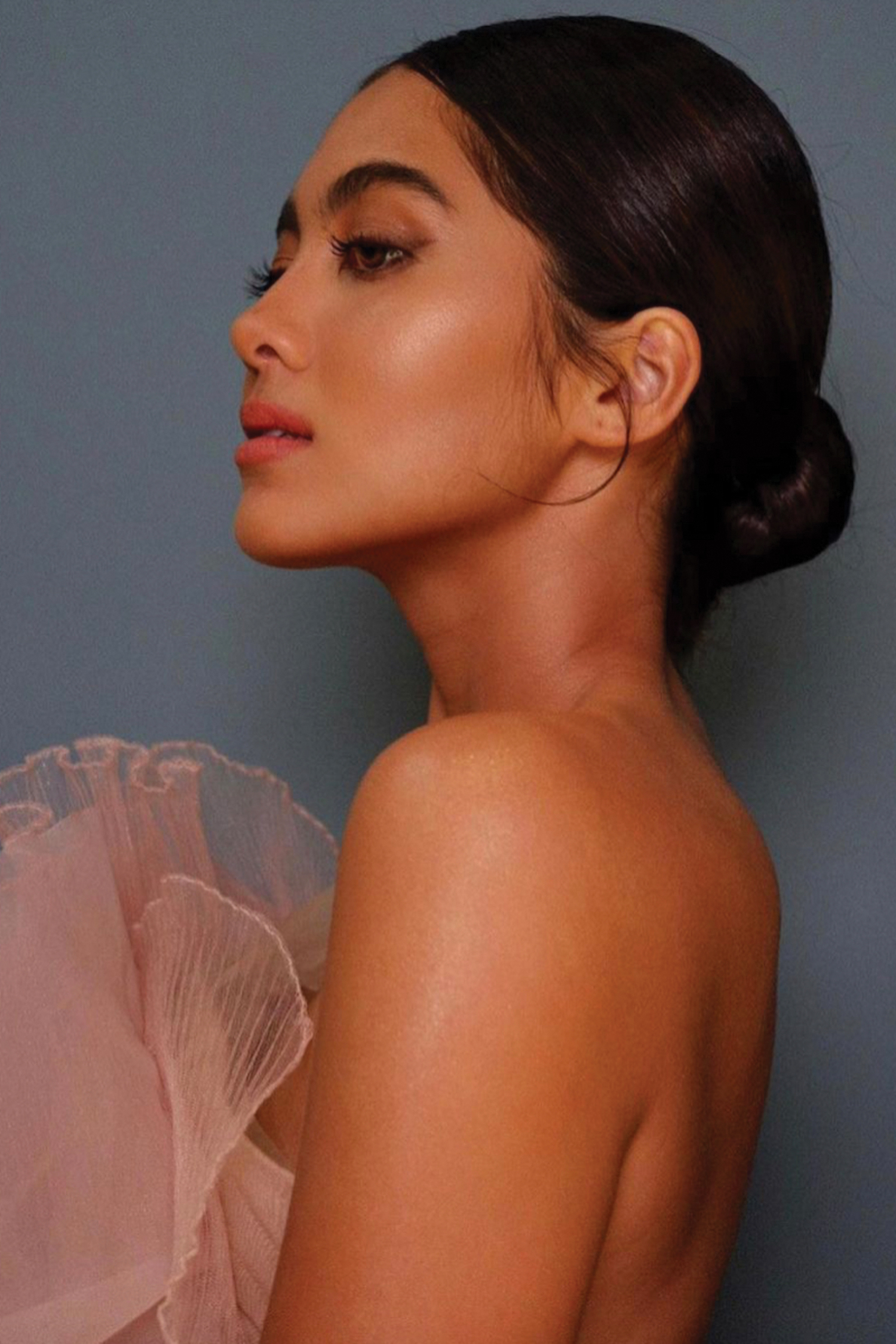 Atasha Muhlach, the daughter of celebrity couple Aga Muhlach and former Bb. Pilipinas-Universe titleholder (1994) Charlene Gonzales, will be taking part in the very prestigious Le Bal des Débutantes later this year in Paris, France.
The model and influencer, who along with her brother Andres, is studying abroad, posted in her Instagram about the honor of representing the Philippines in the annual event.
In the post, Atasha wrote, "So happy and grateful to be given the opportunity to take part representing the Philippines in le Bal des débutantes in Paris 2022 November. To raise funds for Necker enfants Malades hospital which is dedicated to the treatment of cardiological defects from fetus to adult. Thank you so much to Ophélie Renouard @[email protected] @sabina.bilenko @antonsd [heart emoji] the full story is in the Tatler Philippines September issue."
Starting first as a social event in 1958, the ball (formerly known as the "Crillon Ball") has always raised money for charities. According to Wikipedia, the event has supported Seleni, a nonprofit organization that finances research in healthcare for adolescent mothers since 2015, and it has supported Efants d'Asie since 2009, an organization that provides education for girls in Southeast Asia.
Le Bal des Débutantes brings together between 20 to 25 debutantes in the annual event from different countries. Débutantes often come from families known in entertainment, business or politics; criteria for selection include attractive appearance, intelligence and famous parents. Each débutante may choose her own escort (or cavalier), or rely on the organizers of Le Bal to find a cavalier; per organizer Ophelie Renouard, "choosing cavaliers based on their ages, the language they speak, their heights, and possibly their backgrounds usually produces an optimal match for the débutantes."
The event also features the débutantes wearing haute couture from European designers and overseas fashion houses. Débutantes are introduce in alphabetical order on the arms of their cavaliers, and the event features an opening waltz with the fathers and the débutantes.
Atasha's mom Charlene couldn't be prouder of her daughter, and posted on Instagram: "Thank you @lebal.paris , Ophélie Renouard, @antonsd & @tatlerphilipines for giving the opportunity for @atashamuhlach_ to represent the Philippines in Le Bal Debutantes in Paris this year, Nov 2022 [smiling face] It's such an honor for Atasha to be part of such a "philanthropic project like @lebal.paris which aims to raise funds and helps support charities that uplift and help the youth and women". This years beneficiaries will be going to the "first pediatric hospital created in the world to help children." [heart emojis] Thank you @sabina.bilenko for sharing your masterpieces with Atasha & thank you again to Ophélie, Anton San Diego & @lebal.paris for sharing this wonderful opportunity with Atasha & for guiding her and holding her hands every step of the way. Your kindness is deeply appreciated. [heart emojis] #lebal2022 Article found in #SeptemberissueTatler #tatlerphilippines."
* * *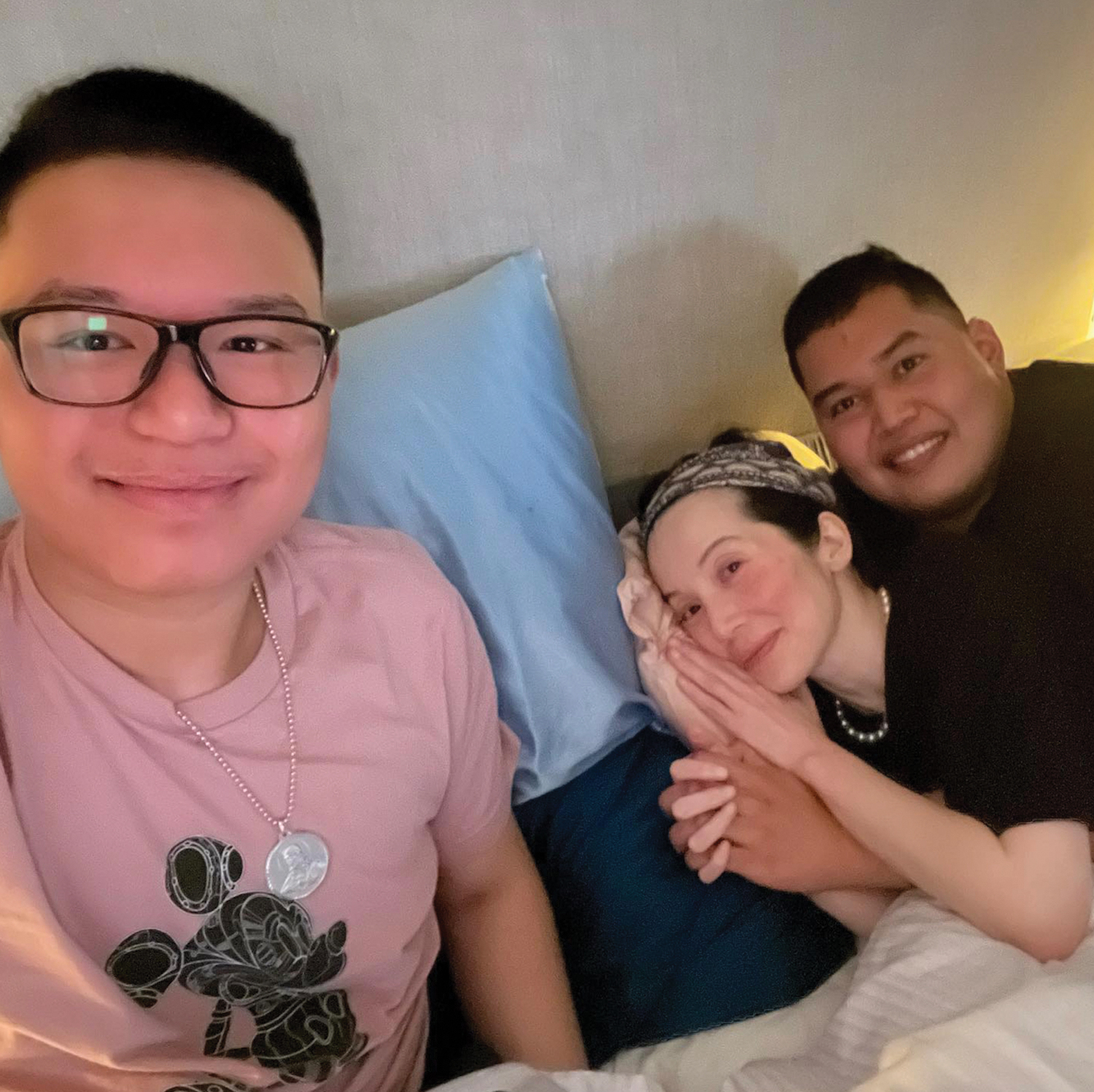 Actress-TV host Kris Aquino shared recently on social media that she is trying to be optimistic despite suffering a variety of autoimmune conditions that have caused her to be fatigued and forever bed-ridden.
According to Aquino, she was diagnosed with three autoimmune (chronic spontaneous urticaria, autoimmiune thyroiditis and late stage 3 Churg Strauss Syndrome) before leaving the Philippines to get treatment in the U.S. Doctors diagnosed her with a fourth autoimmune disease while treating her, and she said in the post that her "physical manifestations are pointing to a possible fifth [autoimmune condition]."
In her post, Kris said that she did not want to post until she had clarity about her health situation, and that "there have been times i wanted to give up-because of fatigue & being forever bedridden; the bruises all over my body that suddenly appear; my inability (since February) to tolerate solid food; headaches; bone deep pain in my spine, knees, joints in my fingers; and my constant flares esp. in my face that just keep getting worse…"
But she said that thinking of her children and the many people supporting and prayer for her stops those thoughts.
"BUT i remind myself Kuya & Bimb still need me & mahiya naman ako sa lahat ng mga patuloy na nagdarasal para gumanda ang kalusugan ko if i just give up," she said in her post.
"I am grateful to be blessed to have the means for us to move to another state, and have more tests done & go to other specialists; and finally start my immunosuppressant therapy. i was warned that the safest form of chemotherapy (i don't have cancer) that can be used for my autoimmune conditions will make me lose my hair. Hair will eventually grow back but permanently damaged organs won't – so dedma muna sa vanity," Kris added.
Messages of support, prayers and get-well-soon were posted as responses to Kris' update on her health condition.