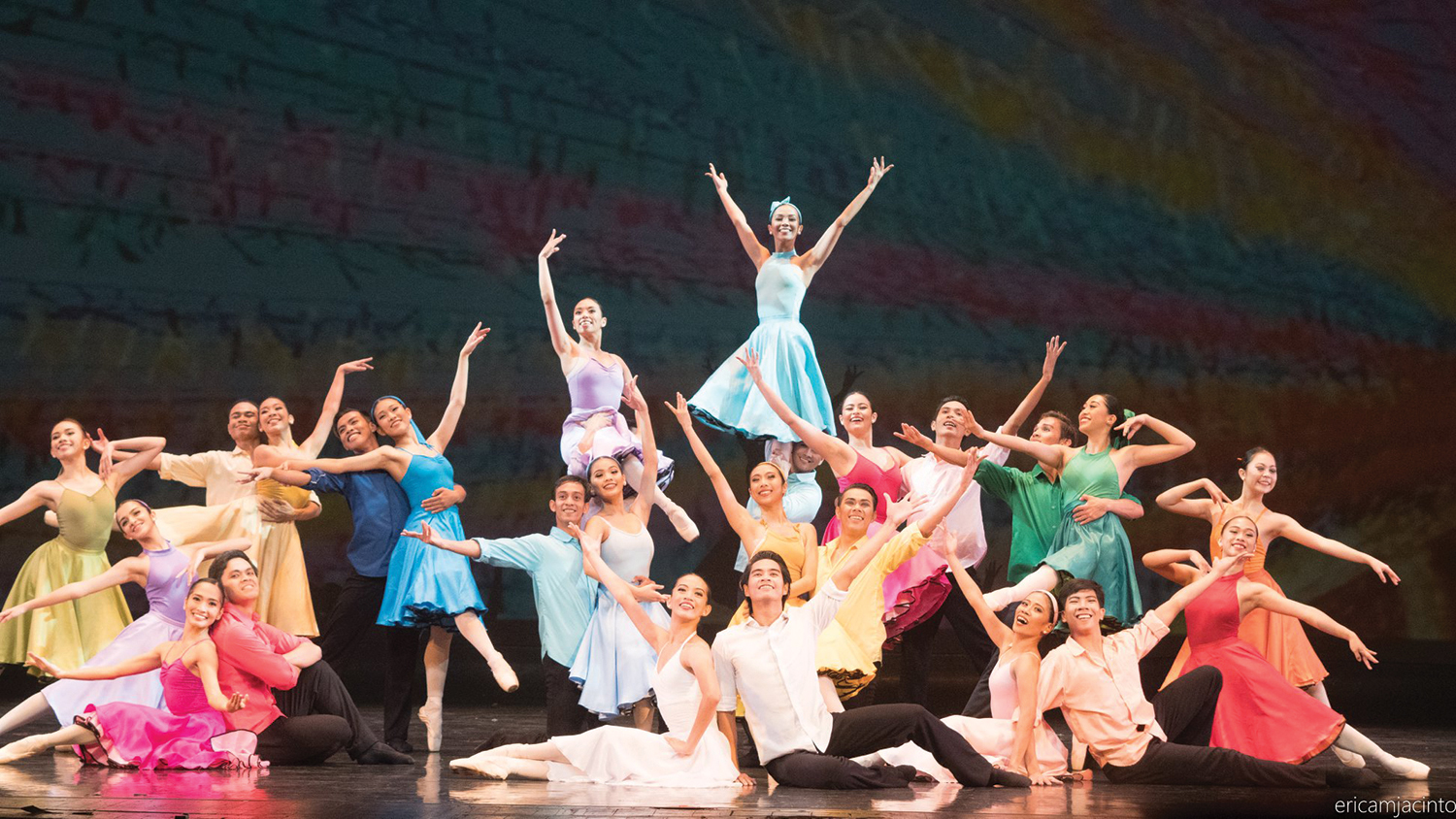 PHILIPPINE Ballet Theatre, the foremost classical ballet company from the Philippines, will perform an exclusive one-night only recital of work in Los Angeles on Sunday, October 30 in the last leg of their 2022 U.S. tour.
The company — comprised of 13 dancers – brings their expanded repertoire of ballet pieces mixed with contemporary movement and native Philippine dance to the historic Wilshire Ebell Theater in a dazzling display of poise, energy, grace, and style.
Philippine Ballet Theatre's (PBT) new program features the extraordinary and unforgettable songs by singer/songwriter Jose Mari Chan. "I am elated to see the PBT choreography fill the audience's hearts and longings of love as they perform to my songs including "Beautiful Girl", "Mamang Sorbetero", "Please Be Careful with My Heart", "Be Gentle" and "Tsuper Ng Aking Buhay" stated Mari Chan.
Marilou Magsaysay, President of PBT, echoed Mari Chan's sentiments and said, "we are both honored and thrilled to feature works put to Jose Mari Chan's music. This is going to be a very exciting performance!"
"The PBT enchanted the L.A. audience with a with a showcase of dances that told the story of the Filipino spirit during their 2019 performance.  Today, I am delighted to bring the PBT experience to our L.A. audience once again for their much anticipated "Encore!" performance!" exclaimed Executive Producer Rosie Chua. "I'm also very happy that Rev. Fr. Rodel Balagatas, the first Filipino pastor at Incarnation Catholic Church in Glendale, and the Filipino Ministry are part of this special night" said Chua who will be donating a significant portion of the ticket sales to the Filipino Ministry of the Archdiocese of Los Angeles.
Presenting sponsor for the PBT "Encore!" performance is The Geoffrey Jimenez Corporation with sponsors that also include Philippine Airlines, unMeat by Century Pacific Food, Inc., The Law Offices of Michael Gurfinkel, Island Pacific Supermarket, The Bookkeeper, Arko Foods Market and Asian Commodities.  The PBT production is grateful to acknowledge the support of Mr. Manny David and Mrs. Ofie David and Edwin and Dr. Lani Raquel.
Philippine Ballet Theatre's "Encore!" is executive produced by Rosie Chua for in association with the Filipino Ministry of the Archdiocese of Los Angeles and the Office of the Philippine Consulate General under the aegis of the Cultural Center of the Philippines. It is presented by LXV Enterprises, LLC.
***
Philippine Ballet Theatre
"Encore!"
Benefiting the Filipino Ministry of the Archdiocese of Los Angeles
Sunday, October 30 at 4:00 p.m.
The Wilshire Ebell Theater
4401 West 8th Street
Los Angeles, CA. 90005
Tickets: $75/$50 on www.EventBrite.com or by calling 818-859-3108