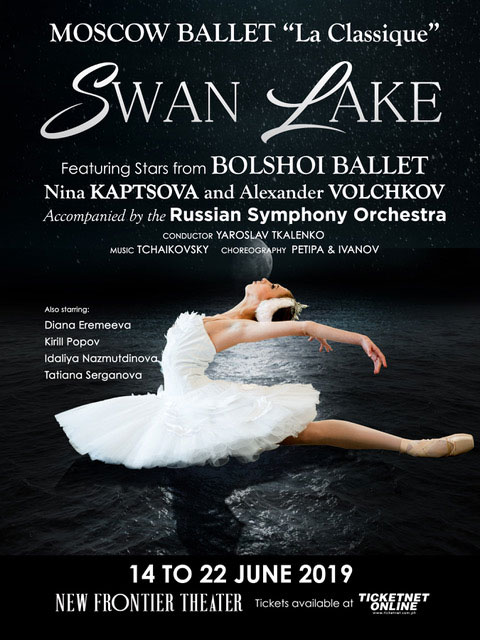 The world-renowned MOSCOW BALLET "La Classique" with BOLSHOI BALLET   stars   Nina   Kaptsova  and  Alexander   VolchKov   for   a  resident   show   at  the  New Frontier Theater (Araneta Center, Quezon City) from June 14 to 22, 2019 accompanied by the Russian Symphony Orchestra.
The MOSCOW BALLET "La Classique" will stage SWAN LAKE, a story of romance, betrayal, and redemption that is regarded as the ultimate fairy tale ballet. 
Tickets will be available on April 3, 2019 at www.ticketnet.com.ph and all TicketNet Outlets.