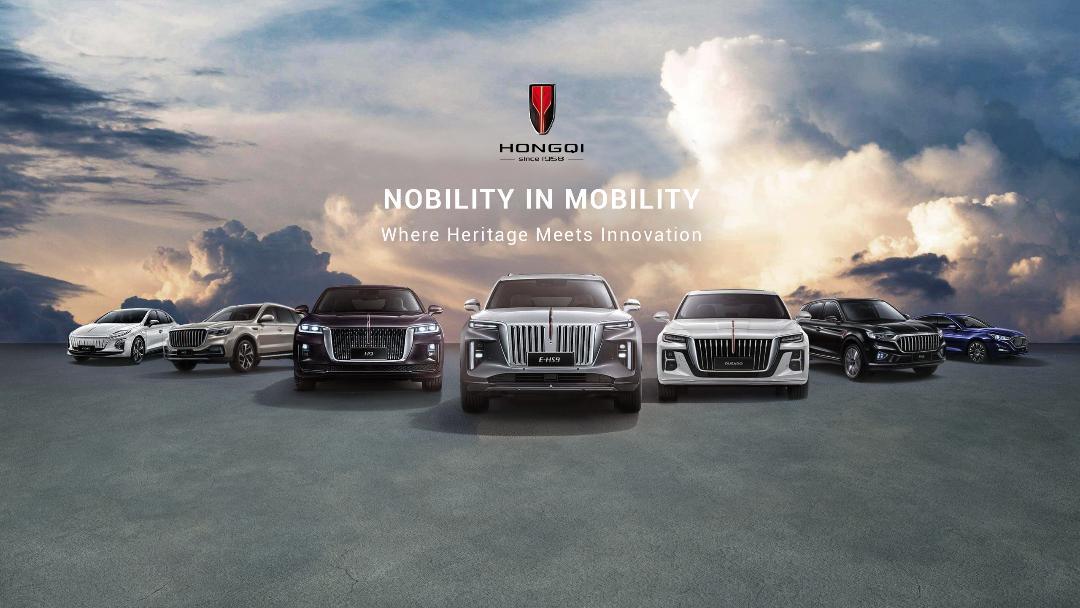 An Icon of Chinese Luxury, Hongqi, to Set New Standards in Premium Automobiles
Manila, September 15, 2023 – A momentous event is on the horizon as Hongqi, the epitome of Chinese luxury, opens its flagship dealership in Bonifacio Global City. The launch event, hosted by the brand's general distributor in the Philippines – EVOxTerra, Inc. and led by its visionary President Rashid Delgado, promises to redefine premium mobility, inviting Filipinos to indulge in the legacy and innovation that is Hongqi.
Heritage: A Journey of Nobility
Back in 1958, history was made when the first Hongqi luxury sedan rolled off the production line under the China FAW Group Corporation's watchful eye. It marked not just the birth of an automobile but the dawn of China's prowess in the automotive world. Hongqi led the way, pioneering the car industry in China.
What followed was the birth of a "national automobile brand," a symbol of pride for hundreds of millions of Chinese citizens. For decades, the brand's exclusivity was unyielding. Hongqi's cars were the privilege of top-ranking government officials, distinguished personalities, and international dignitaries. It was not merely a vehicle but a proclamation of status and importance. Hongqi had become synonymous with nobility.
Elegance and Innovation: Hongqi's Continuing Odyssey
Hongqi's pursuit of elegance and innovation has propelled it to lead the charge in China's automotive evolution. The brand consistently showcases its engineering prowess, shaping the landscape of Chinese automobile brands. A transformation and resurgence have positioned Hongqi as the flag-bearer of Chinese automotive excellence.
The very name "Hongqi" carries profound significance, translating to "red banner" in Chinese. It is more than a name; it is an embodiment of a nation's pride, symbolizing resilience, strength, and grandeur.
Crafting Hongqi's Design Excellence
Leading Hongqi's design transformation is Giles Taylor, the brand's Global VP of Design and Chief Creative Officer. With a storied career in the automotive industry, Taylor's name resonates with innovation and excellence. His creative guidance ensures Hongqi's design philosophy harmoniously blends heritage and modernity, resulting in vehicles that embody craftsmanship and engineering marvel. Under Taylor's influence, Hongqi's future design promises to captivate discerning tastes, reinforcing the brand's dedication to elegance and prestige.
Empowering Choice: Hongqi's Dual-Power Approach
Hongqi's entrance into the Philippine market signifies EVOxTerra's profound commitment to offering diverse mobility solutions to cater to a broad spectrum of preferences and needs. As a brand deeply rooted in tradition yet ceaselessly innovating for the future, Hongqi introduces a captivating blend of battery electric and petrol-powered vehicles. This dual approach ensures that customers can choose from a range of cutting-edge, eco-conscious electric models or indulge in the classic sophistication and performance of petrol-powered vehicles. Whether one seeks the quiet efficiency of electric driving or the exhilaration of traditional combustion engines, Hongqi's diverse fleet promises to deliver a driving experience that transcends expectations.
Unveiling: The Hongqi Vehicle Lineup for the Philippines
Battery Electric Vehicles (BEV)
Hongqi E-HS9

At the heart of the grand debut of Hongqi in the Philippines lies an exquisite lineup of vehicles that promises to redefine luxury and sophistication. Standing tall as the hero of the fleet is the E-HS9, a symbol of elegance, innovation, and opulence. With its luxe cabin layout, 6/7 seat layout, large capacity batteries from CATL, and dual motor all wheel drivetrain, the E-HS9 is not merely a fully electric SUV; it's an experience waiting to unfold. It represents the pinnacle of Hongqi's engineering marvel and serves as the flag-bearer of the brand's commitment to excellence in the field of new energy vehicles.
Hongqi E-QM5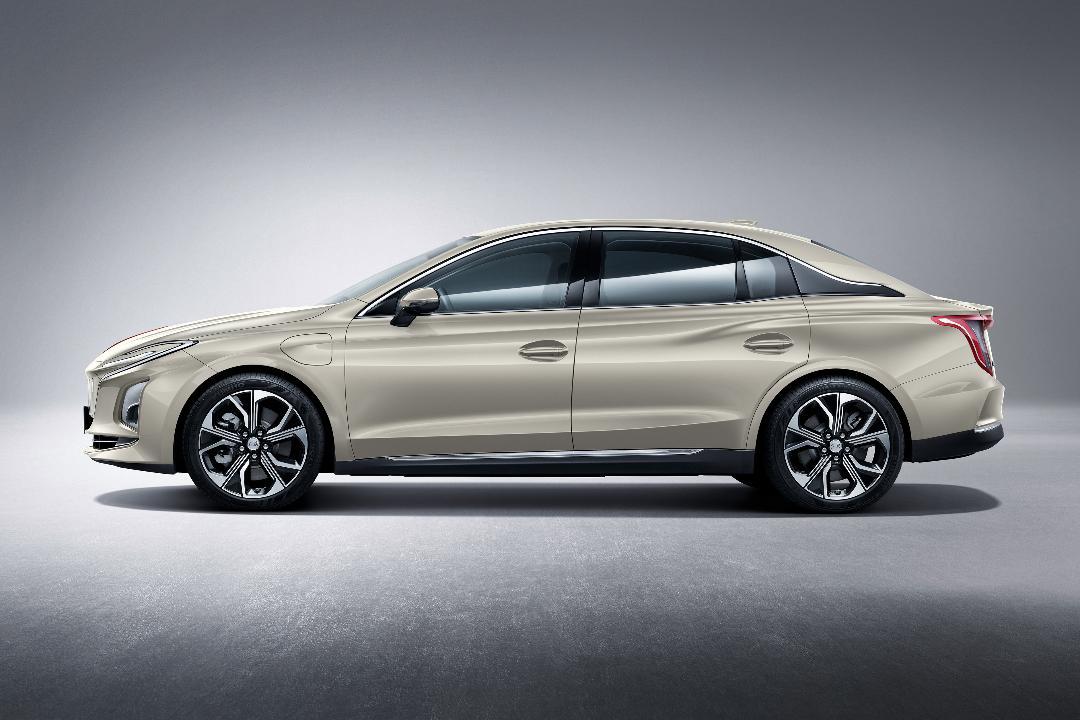 The Hongqi E-QM5 exemplifies Hongqi's dedication to delivering next-generation mobility solutions to a wider audience. Offering generous space, an impressive long-distance range, and a suite of cutting-edge driver assistance features, the Hongqi E-QM5 stands as the perfect electric vehicle for individuals in search of a harmonious blend of opulence and practicality.
As Hongqi prepares to unveil this distinguished fleet in the Philippines, it invites the public to embark on a journey of elegance, innovation, and pride. Each model carries the legacy of a brand that has redefined what it means to travel in style.
Internal Combustion Engine (ICE)
H5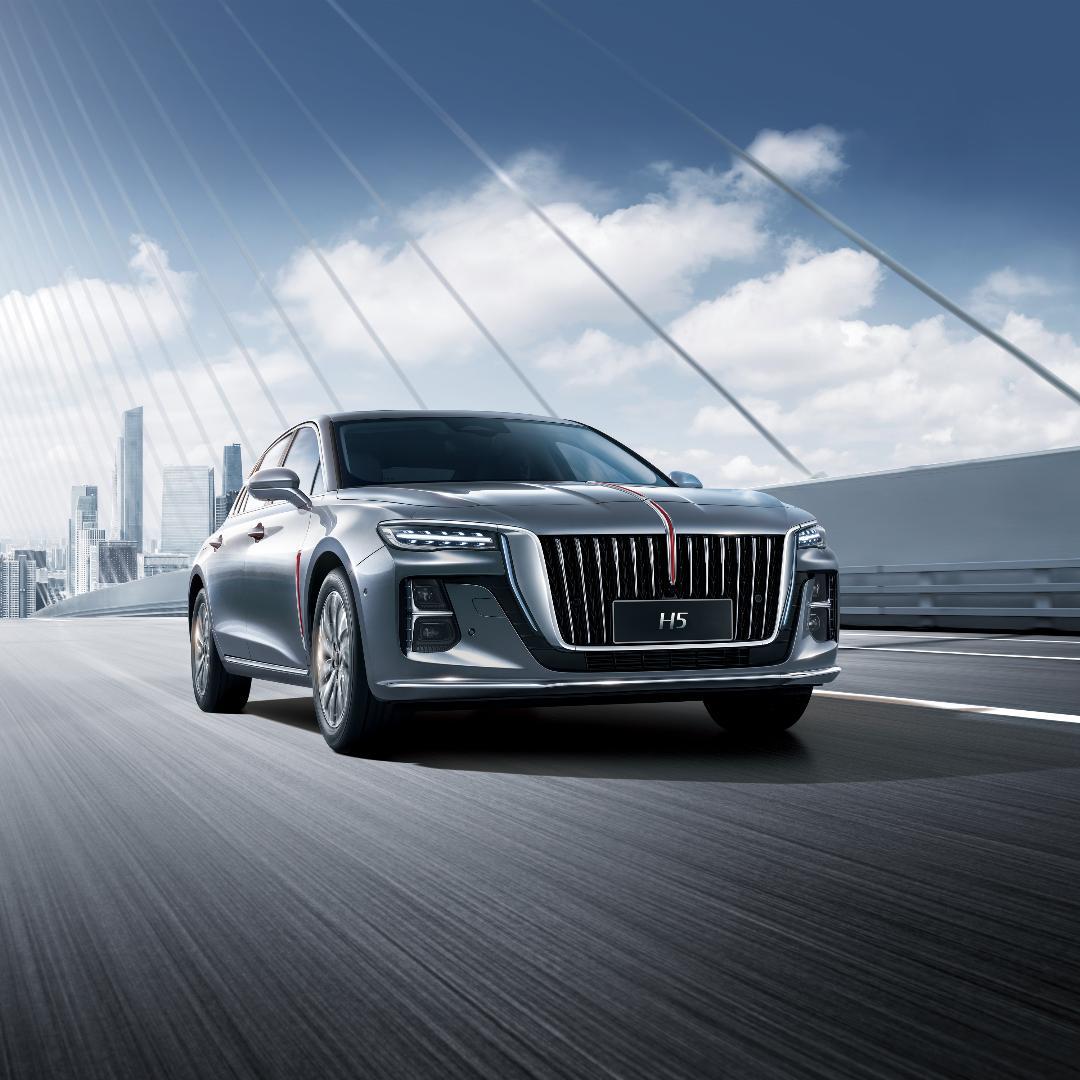 The H5 continues Hongqi's tradition of grand appearances, featuring a panoramic sunroof that welcomes the sunshine by day and the starry sky by night. Its comfortable seats, equipped with an eight-point pneumatic massage system, elevate the driving experience, turning long journeys into a leisurely stroll. With an intelligent ecosystem and a design that pays homage to tradition, the H5 encapsulates the essence of Hongqi.
H9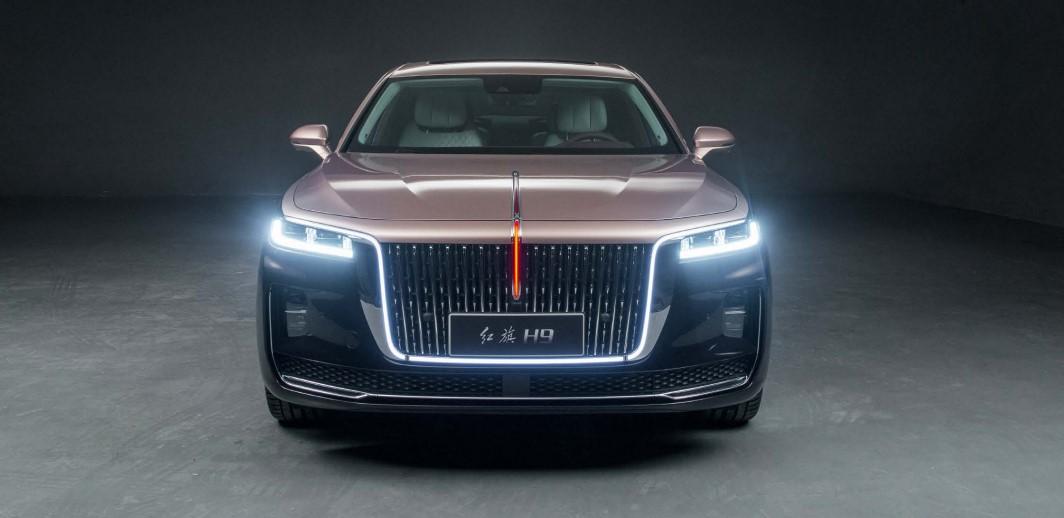 The H9, Hongqi's flagship sedan boasts a chic, refined design that prioritizes user convenience. It features premium leathers, exquisite surfaces, and trim embellished with brushed aluminum accents. The H9 is comprehensively equipped with a range of convenience, safety, driver assistance, and infotainment features, including retractable door handles, a four-zone climate control system, as well as adjustable, ventilated, and massaging seats for both front and rear occupants. Without a doubt, the H9 guarantees a truly sophisticated driving experience.
Hongqi's Grand Entry: The Showroom
Hongqi's presence in the Philippines is solidified with the grand opening of its flagship showroom this September at the ground floor of the Asian Century Center, Bonifacio Global City. The showroom design promises an immersive experience that fosters interaction between customers, cars, and the brand.
To discover more about Hongqi's arrival in the Philippines and to explore the opulence it offers, visit http://www.hongqi.ph/.
EVOxTerra, Inc.
EVOxTerra, Inc., a proud member of the Transnational Diversified Group (TDG), is dedicated to introducing a new era of sustainable mobility and lifestyle choices in the Philippines. Committed to environmental and social responsibility, EVOxTerra specializes in the importation, distribution, and wholesale & retail trade of eco-conscious products and services, catering to the discerning tastes of modern Filipino consumers.
About Hongqi
Hongqi, or "red banner" in Chinese, symbolizes a legacy of luxury, innovation, and pride. Founded in 1958 under the China FAW Group Corporation, Hongqi has played an integral role in China's automotive journey, setting the bar for sophistication and nobility.
Note: This press release template is for illustrative purposes. Please ensure to customize it with accurate and up-to-date information before distribution.