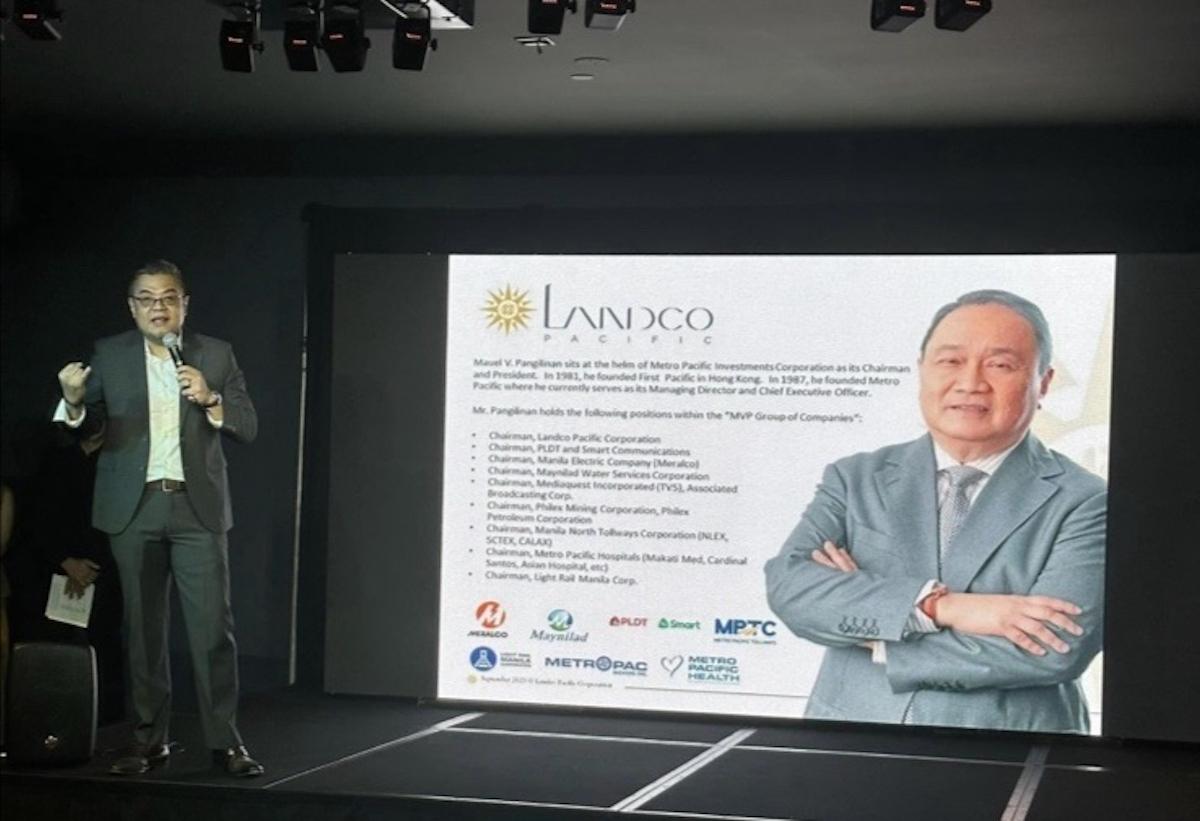 Paving the way for the Punta Fuego developer to roll out a sustained program to serve the US market
LANDCO Pacific Corporation, a subsidiary of Metro Pacific Corporation (MPIC), with its Chairman Manuel V. Pangilinan, celebrated its United States launch with a glitzy affair in the heart of Hollywood on October 7 at the posh The Aster Private Members Club, which sits within a six-story building on the famous intersection of Vine Street and Hollywood Boulevard.
Well-known media personalities and VIPs attended Landco's launch event and learned about Landco and its projects from the premium developer's executives and sales and marketing team spearheaded by President and CEO Erickson Y. Manzano, traveling to Los Angeles, California for Hollywood's grit and glory.
Manzano shared that Landco's latest development of BeachTowns is sought-after, given Landco's track record of high-value appreciation with its legacy project of Punta Fuego in Batangas growing in value to about 1,000 percent since it was launched in the '90s; development of renowned and coveted prime residential and leisure properties in key cities across the country; and financial strength as a subsidiary of MPIC helmed by business tycoon Manuel V. Pangilinan.
Manzano also relayed his vision for Landco to reach out to and serve kababayans in the United States, allowing them to have access to unparalleled resort living in the Philippines.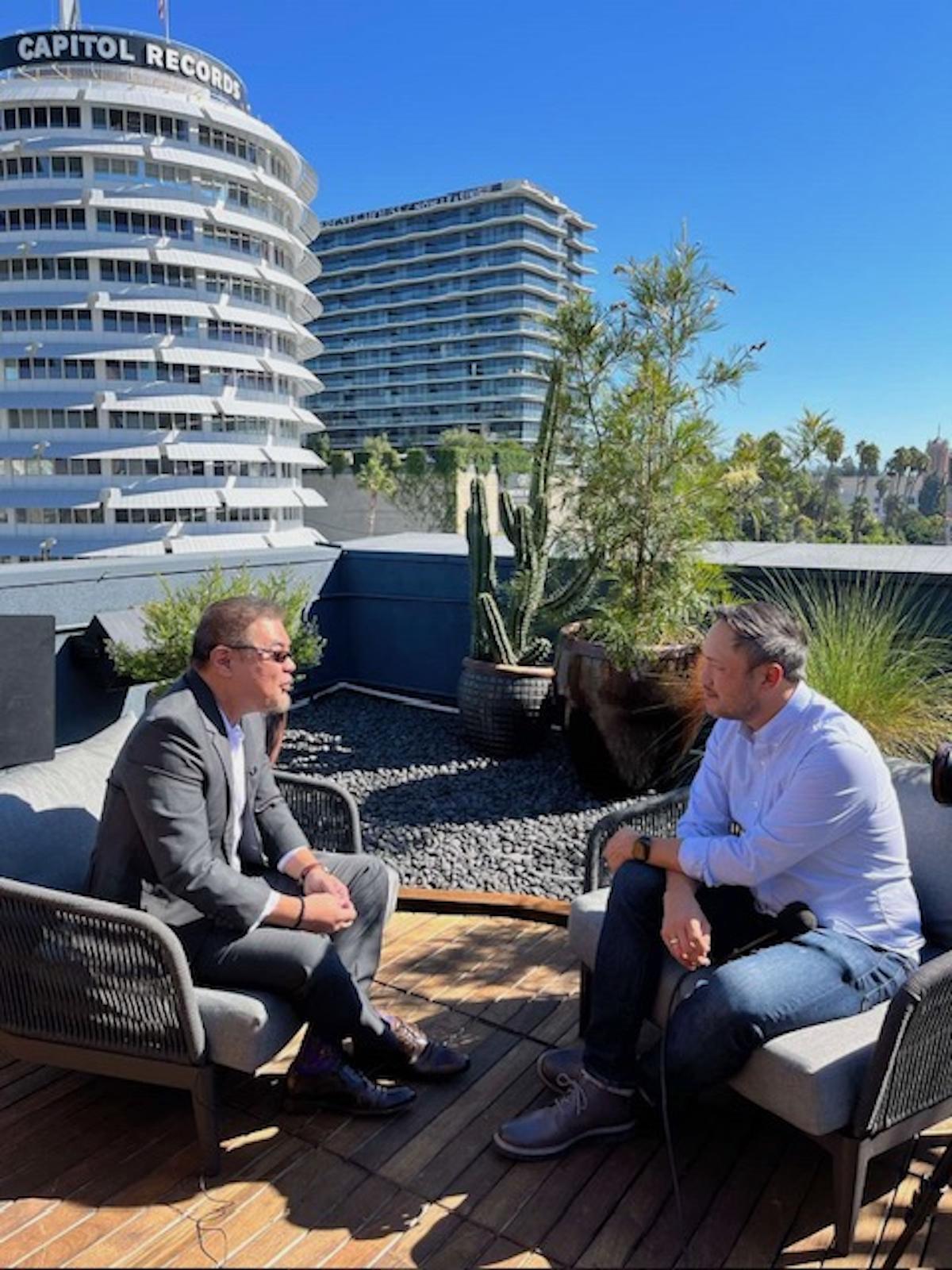 Delivering Landco's sustained presence in the U.S. are its key partners from the Philippine consulate office, Department of Tourism and Department of Trade and Industry, and Philippine Retirement Agency; U.S.-based agencies; media partners, including TFC with TJ Manotoc and Janelle So-Perkins of Janelle So productions for the interviews of Manzano which were aired in the United States, Philnews USA, Asian Journal, Manila Bulletin, Philippine Star, Inquirer.net, Amplifyd, and A-List & Partner Consulting Inc.; corporate, airline and remittance partners; and Fil-Am organizations.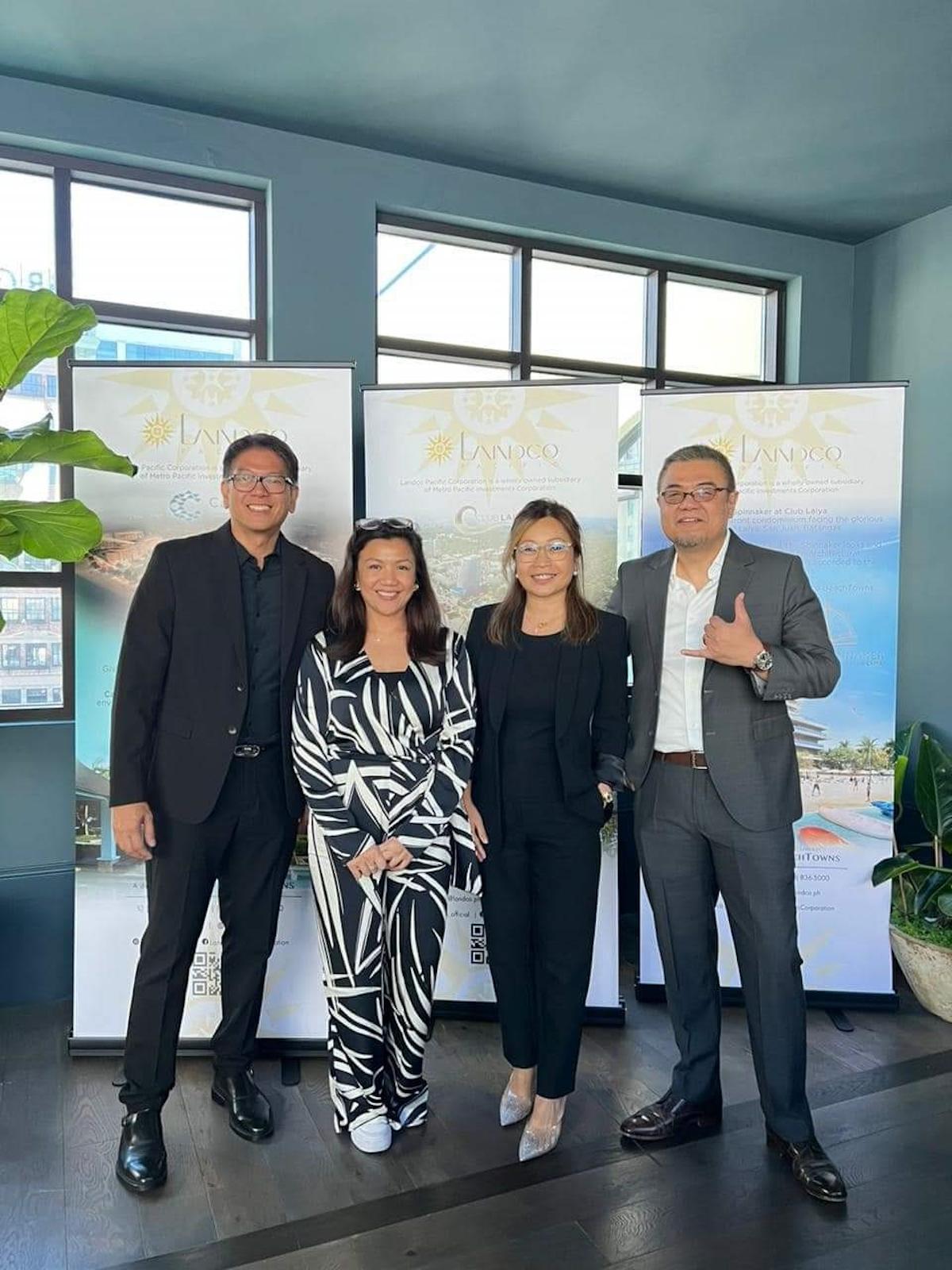 DTI Commissioner Eric Elnar cited the steady socio-economic growth of the country, which serves as a good environment for property investment, and how Landco projects in Batangas are benefiting from the infrastructure development that makes it easier to reach this popular tourist and leisure destination within two to three-hour drive-time from Metro Manila and the domestic and international airports; connectivity with the build-up of strong WIFI infrastructure; and new normal approaches of working remotely from anywhere, making 'Work from the Beach' a good proposition.
Representatives of key partners also rendered short talks in support of Landco: Francis Maynard Maleon and Maria Alnee Gamble, Deputy Consul General, Consulate Office, Los Angeles; Meny Atias, Keller Williams South Bay Operating Principal; Christina Oriel, Chief Revenue Officer, BayaniPay; Edith Manalad, PNB Area Manager Los Angeles; and Michelle Narvaez, Philippine Airlines Area Manager Los Angeles.
Guests were given a premium experience with welcome cocktails at the roof deck that has sweeping views of the city and is notable prior to The Aster's official opening, as a venue of the famed 80's band Duran Duran's private concert overlooking the Capitol Records building.
A video presentation of the Landco BeachTowns ensued in an intimate and stylish cinema with comfortable recliners. The video screening showed the premium property developments of Landco through more than 30 years, and Landco BeachTowns CaSoBe (Calatagan South Beach) and Club Laiya with highlights of The Spinnaker, the newly-launched beachfront condotel in Batangas. These upscale properties inspire Fil-Ams to invest back in the Philippines and build their dream beach homes in the country's seaside paradise.
A hefty lunch was served for guests right before the program hosted by Janelle So-Perkins and Landco Vice President for Sales and Marketing Gerard Penaflor at The Aster's Cabaret event space.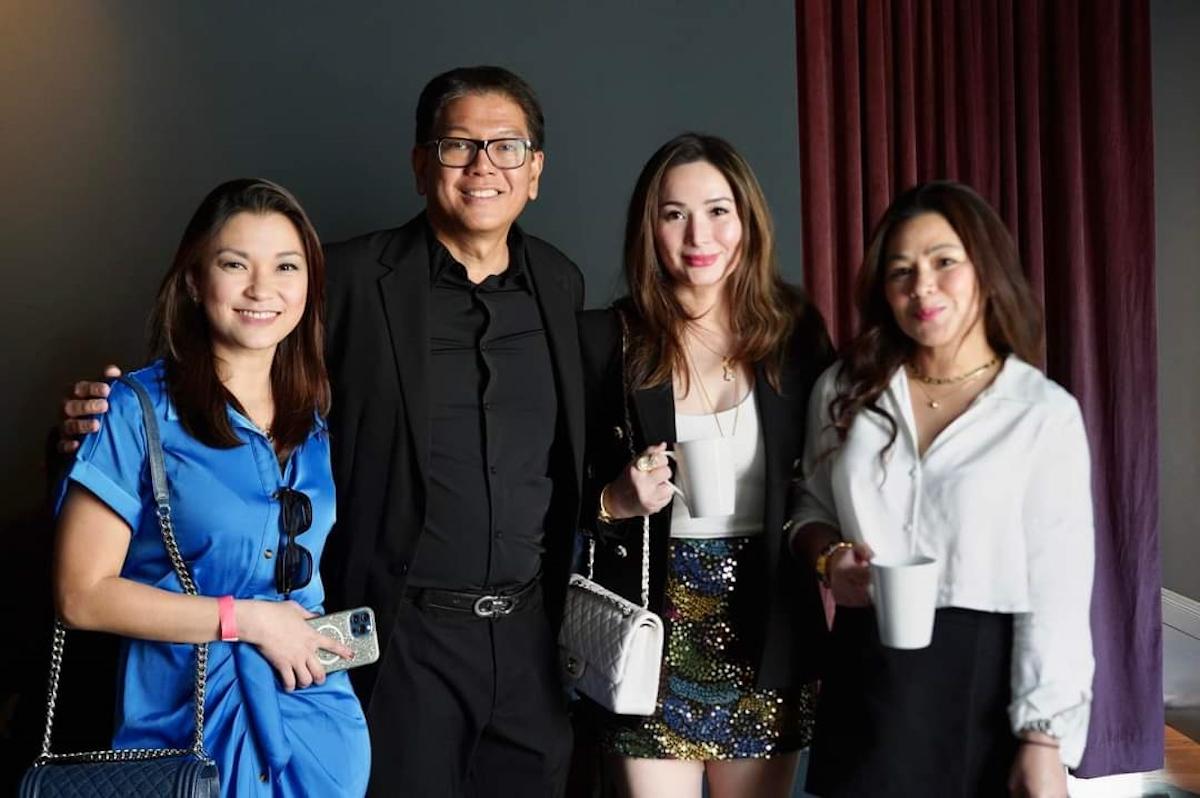 Guests at the Landco Pacific Roadshow were presented with investment options: CaSoBe and Club Laiya, both are sustainable developments that are LEED (Leadership in Energy and Environmental Design)-registered, and mixed-use commercial and residential developments. Property investors have the choice to build their dream beach homes that can double as a business that caters to the tourism market from a bed and breakfast, restaurants, and cafes to water sports and beach lifestyle-related products and services.
The BeachTowns also offers unique accommodations: the pod-like Cocoons in Club Laiya and CaSoBe, Crusoe Cabins in CaSoBe, the upcycled container vans with rustic façade and modern interiors, recognized as the first EDGE (Excellence in Design for Greater Efficiencies)-certified resort in the country; and Camperisti, camper vans, also in CaSoBe; and leisure and dining amenities – Aquaria Water Park in CaSoBe, Laiya Beach Club, and Captain Barbozza restaurant and bar in both properties, managed by Millennial Resorts, the hospitality arm of Landco.
The 15-hectare CaSoBe is a good place for retirement for those seeking some peace and quiet by the beach, yet still enjoying an active lifestyle in a vibrant tourist community and staying connected with like-minded beach lovers. For busybodies who enjoy the hyperactive lifestyle with watersports by day and a lively beach party scene by night, the 23-hectare Club Laiya is the perfect choice. This leisure destination is already popular among tourists. It is coined as the Boracay of Luzon, with its long white sandy beach and vibrant tourist community. The Spinnaker, the beachfront condotel in Club Laiya, has an awe-inspiring architectural design resembling its namesake: the front sail of a yacht. It is also a sustainable development, being the first seaside condominium to feature a double piping system for recycling non-potable water for irrigation and other uses. Investors of The Spinnaker have the option to have their units be part of the rental pool.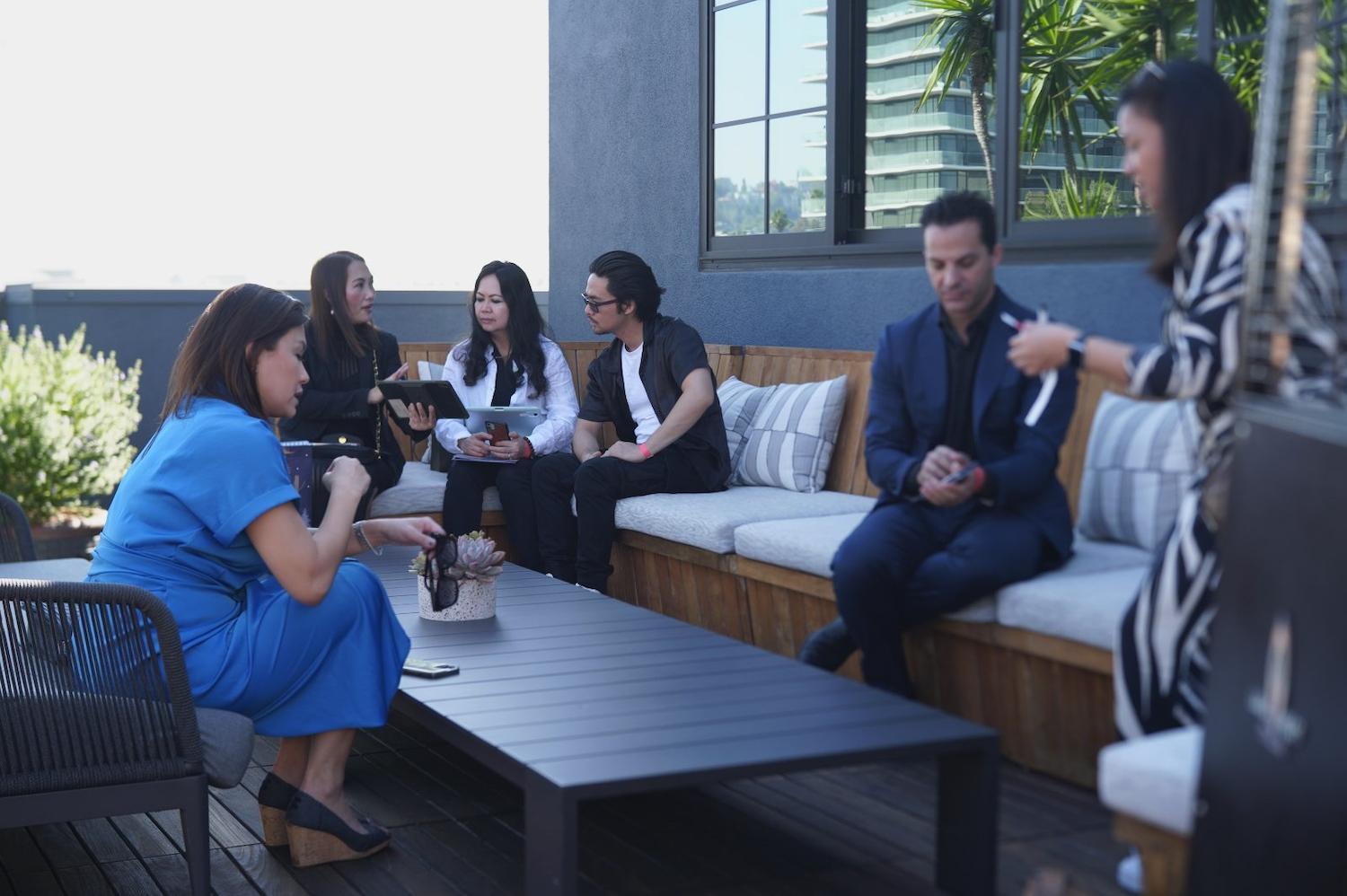 Landco trailblazes anew with this roadshow to Southern California to enable the Fil-Am community to avail of the attractive investment that awaits them at the Landco BeachTowns CaSoBe and Club Laiya with its iconic condotel The Spinnaker.
Landco's first roadshow at The Aster, was followed by a blitz at Henry's Coastal Cuisine at Huntington Beach on October 14. These events are the jump-off point of Landco's upcoming undertakings to build a bigger and stronger presence among the Fil-Am community in the United States.
For more information about Landco Pacific Corporation, visit https://www.landco.ph/ or their FB page at https://www.facebook.com/LandcoPacificCorporation.