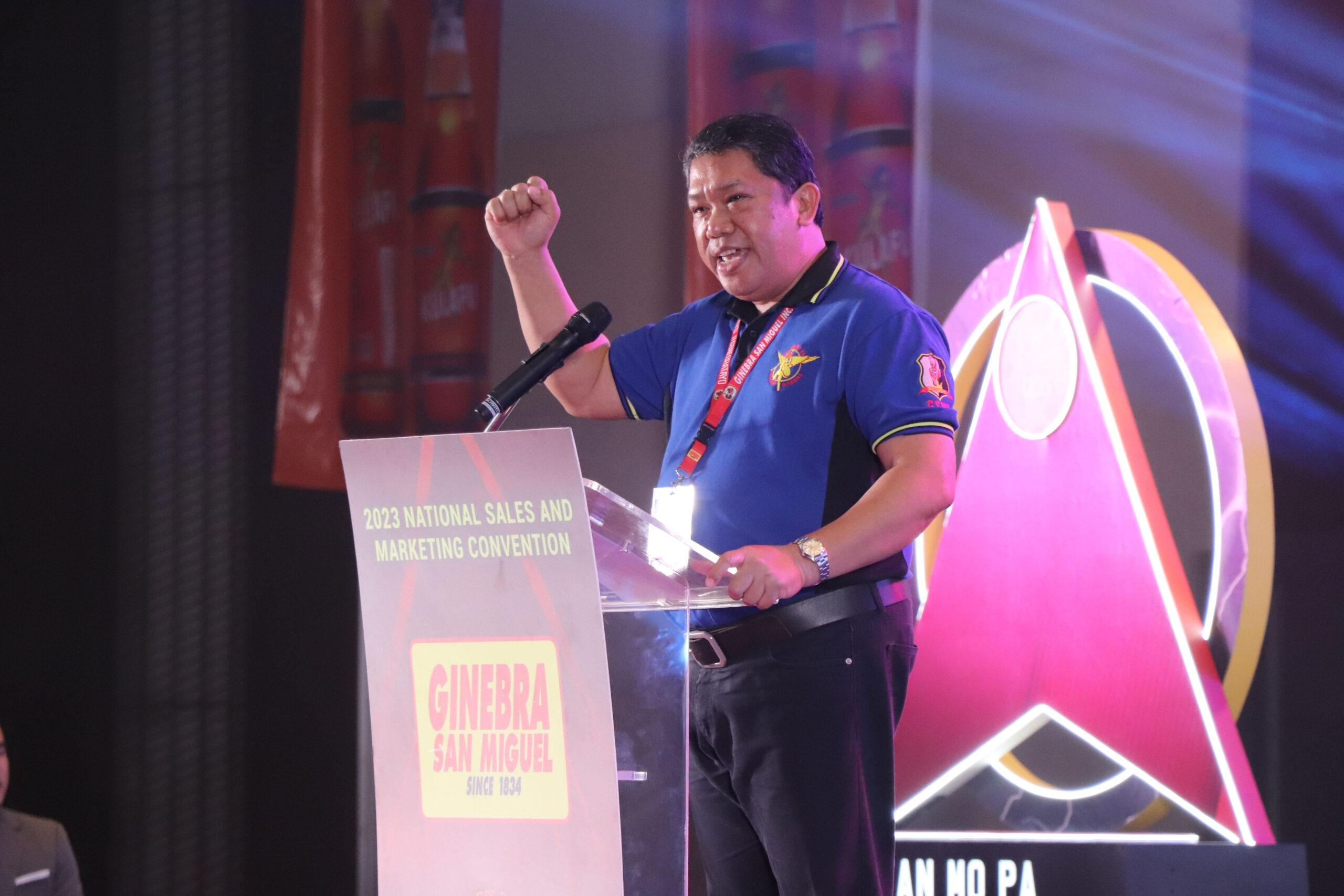 Ginebra San Miguel Inc. (GSMI), the maker of Ginebra San Miguel, officially kicked off the countdown to its flagship brand's 190 years in an event attended by stakeholders, partners, and supporters.
Ginebra San Miguel, the world's largest-selling gin and the Philippines' oldest consumer brand still in the market today, turned 189 this month. GSMI Marketing and Sales Manager Allan Mercado officially led the ceremony at the 2023 National Sales Convention held at the Manila Hotel recently.
"It is a perfect time for the company to kick off the celebration of our flagship brand's milestone year. Ginebra San Miguel is in such a good position right now. Last year, it delivered record-breaking sales that is highest in the brand's history," says Mercado.
Humble beginnings
The story of Ginebra San Miguel began on March 10, 1834, from humble beginnings in a small distillery in Quiapo, Manila, to becoming one of the country's most respected and iconic brands. Ginebra San Miguel has been a part of the Filipino story and tradition for the past 189 years, standing witness to two world wars, the birth of a Republic and 17 Philippine Presidents.
The brand, already an award winner as early as the late 1800s, was originally a drink for the privileged—popular among both peninsulares and insulares. To this day, Ginebra San Miguel continues its legacy of excellence and is enjoyed by Filipinos from all walks of life and in more than ten countries. Its gin line has been a consistent Gold Quality Label awardee of the Monde Selection International Quality Institute.
Countdown starts
Music, gin, and fun activities are lined up as Ginebra San Miguel starts its countdown to 190 years.
Gin and music lovers can look forward to evenings of great music and mixes as GSMI brings back on stage the highly popular and much anticipated "GINuman Fest," an event that gathers the country's top musical talents and bands.
Ginumanfest 2023 kicked off last January at Pozzurubio, Pangasinan, with performances from the national band, Siakol, and social media star, Ms. Gin-Bilog. Just recently, the tour made its stop at Alaminos, Pangasinan (March 17) and Calapan, Mindoro, bringing in Silent Sanctuary, among others. In the next two months, the Ginumanfest concert tour continues at Cauayan, Isabela (April 14), San Jose, Occidental Mindoro. GSMI aims to bring more smiles and celebrate the gin experience through these Ginumanfest events throughout the year.
GSMI's gin booths will also be visible in over 50 fiestas nationwide. Followers and fans can catch them this next few months at the Bangus Festival (April 30) in Dagupan City, Pangasinan; Baggak Festival (May 16) in Bauang, La Union; Bacnotan Town Fiesta (May 3) in Bacnotan, La Union; and, Carabao Festival (May 18) in Pulilan, Bulacan.
Also, GSMI will join the biggest gathering of gin enthusiasts this April at the Manila Gin Festival in BGC, showcasing its 1834 Premium Distilled Gin, the Philippine Gin the world has waited for. The Manila Gin Festival is a celebration of all things gin, bringing together the craft, creativity, diversity, and versatile spirit of gin culture. This event provides a cool opportunity for gin lovers to sample and learn more about the different types of gin and allows gin enthusiasts to taste its versatility through unique gin-based cocktails.
GSMI is the producer of Ginebra San Miguel, the world's largest-selling gin, according to the leading global drinks journal Drinks International. GSMI's other quality distilled spirits include GSM Blue Light Gin, GSM Blue Mojito, GSM Blue Margarita, GSM Blue Gin Pomelo, GSM Premium Gin, 1834 Premium Distilled Gin, Antonov Vodka, Añejo Gold Rum, G & T Ultralight Spirit Drink (Gin & Tea), Primera Light Brandy, and the Philippines' no. 1 Chinese wine Vino Kulafu.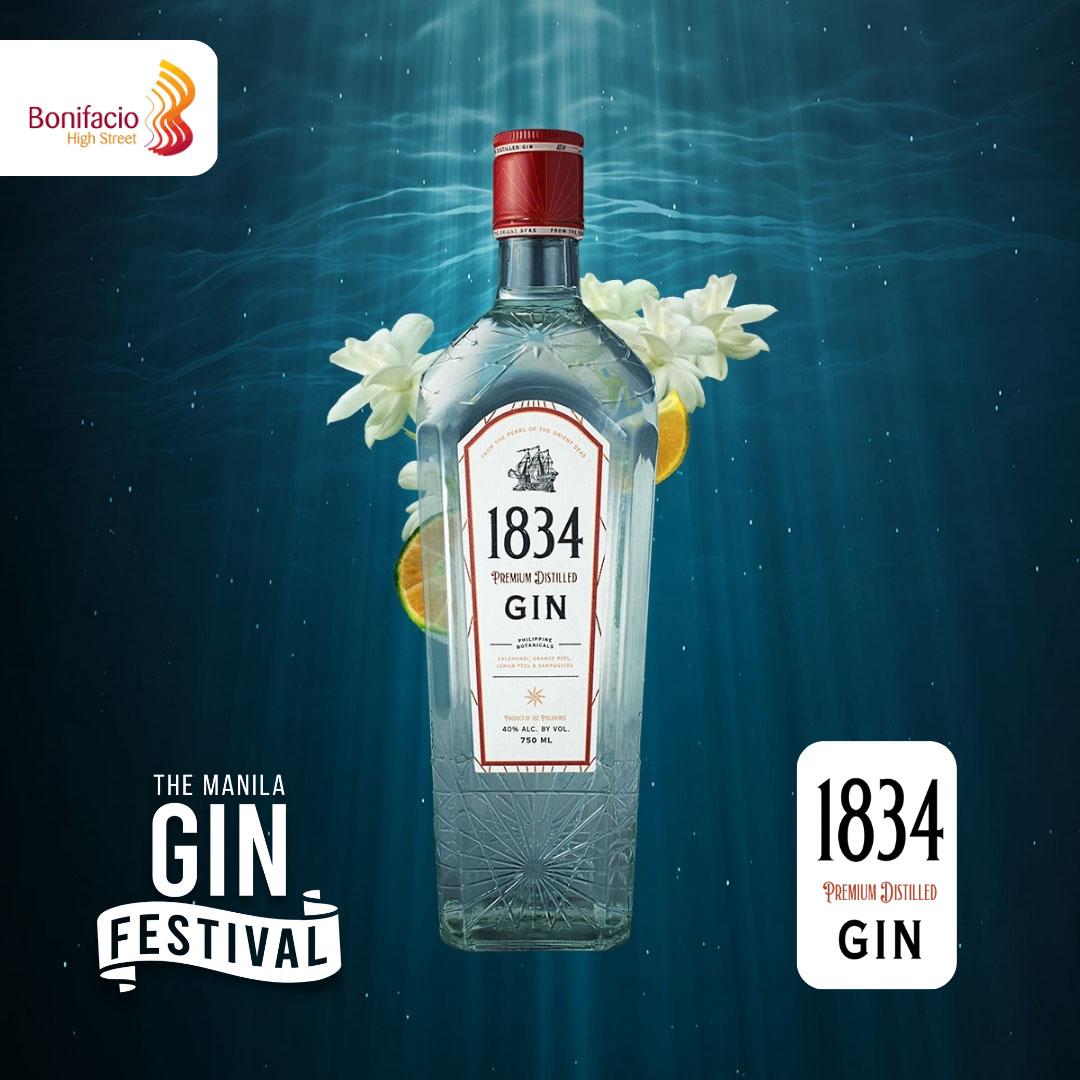 For more details, log on to www.ginebrasanmiguel.com or visit the official Ginebra San Miguel Facebook page: www.facebook.com/BarangayGinebra.