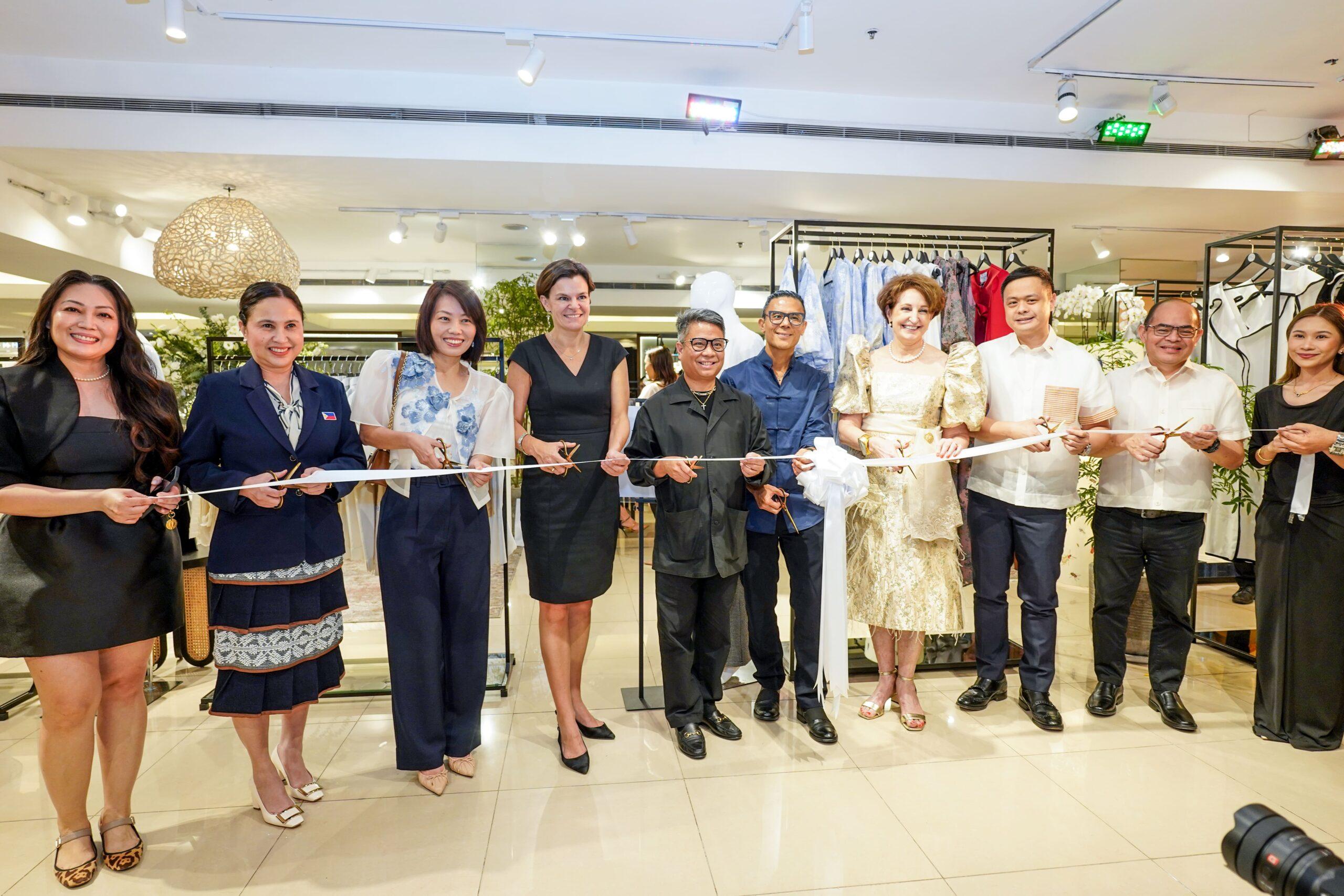 It is with great excitement and anticipation that we announce the highly anticipated collaboration between Puey Quiñones, renowned as a brand that personifies couture and style, and Rustan's, a symbol of luxury and refinement.
In this remarkable fusion, Puey Quiñones, celebrated for his creative vision and dedication to the art of fashion, has united with Rustan's, a paragon of sophistication in the retail world. Together, they unveil a collection that embodies the very essence of couture, blending the rich heritage of the Philippines with contemporary fashion to craft garments that are more than just clothes; they are an extension of the modern Filipina's journey.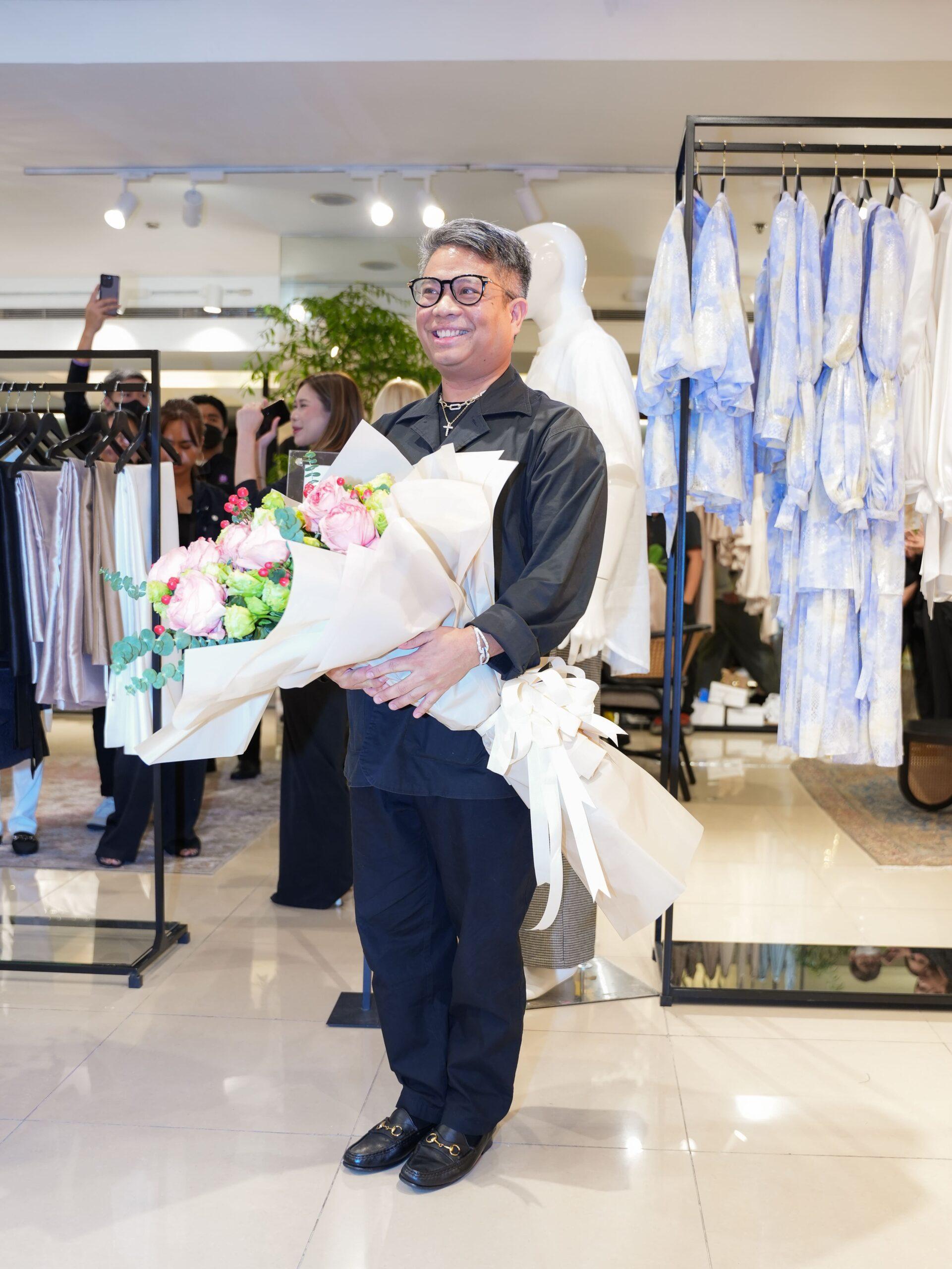 Puey Quiñones, both a brand and a name synonymous with haute couture, brings his unmistakable style and design aesthetic to this collaboration. His team at PQ HQ has meticulously carried the essence of the brand through every stitch and every fold, resulting in a collection that exudes both tradition and modernity.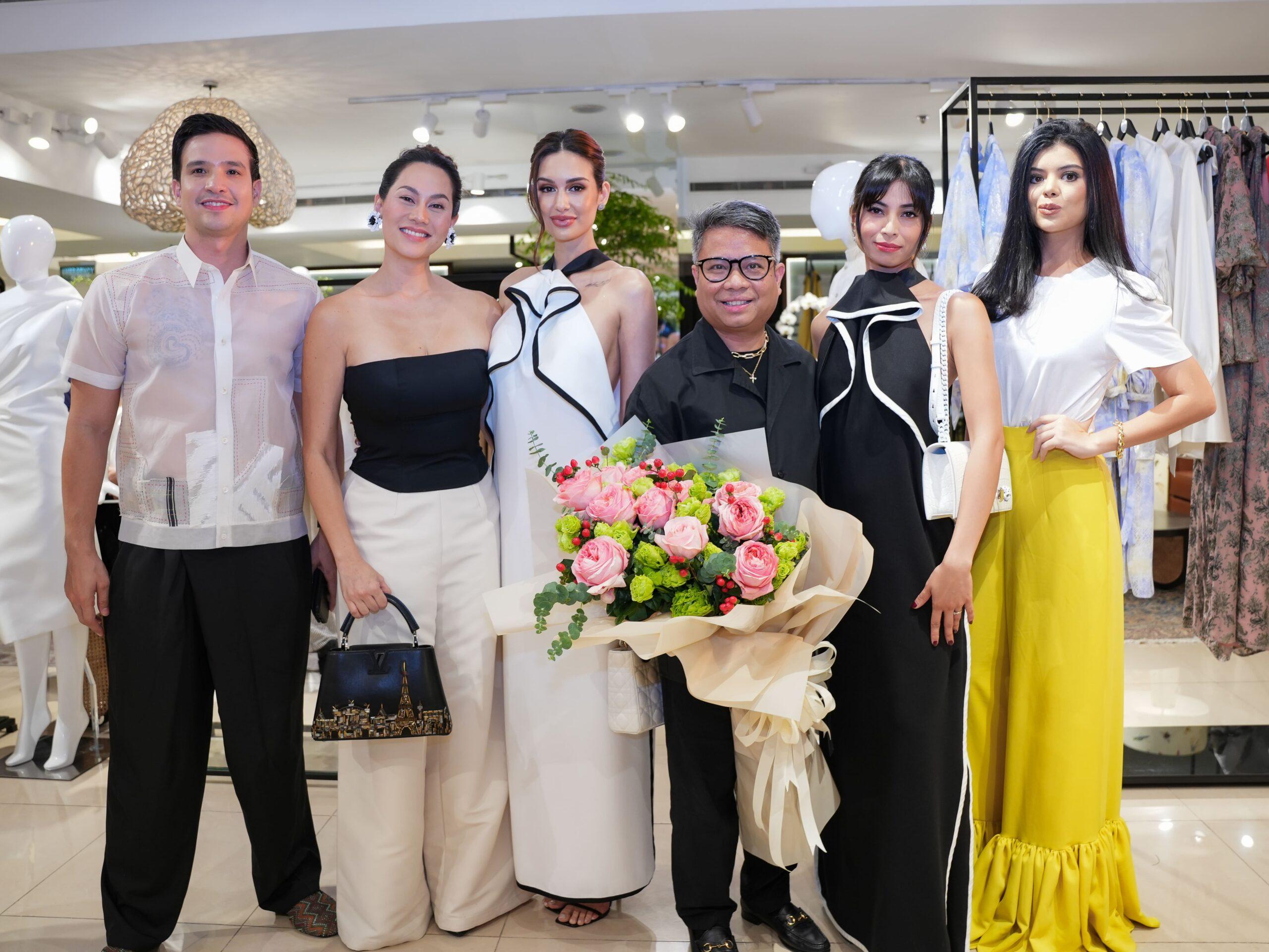 "Collaborating with Rustan's has been an exceptional experience," says Puey Quiñones, the creative force behind the brand. "We've brought together the best of both worlds, and this collection is a testament to the passion and creativity of our teams."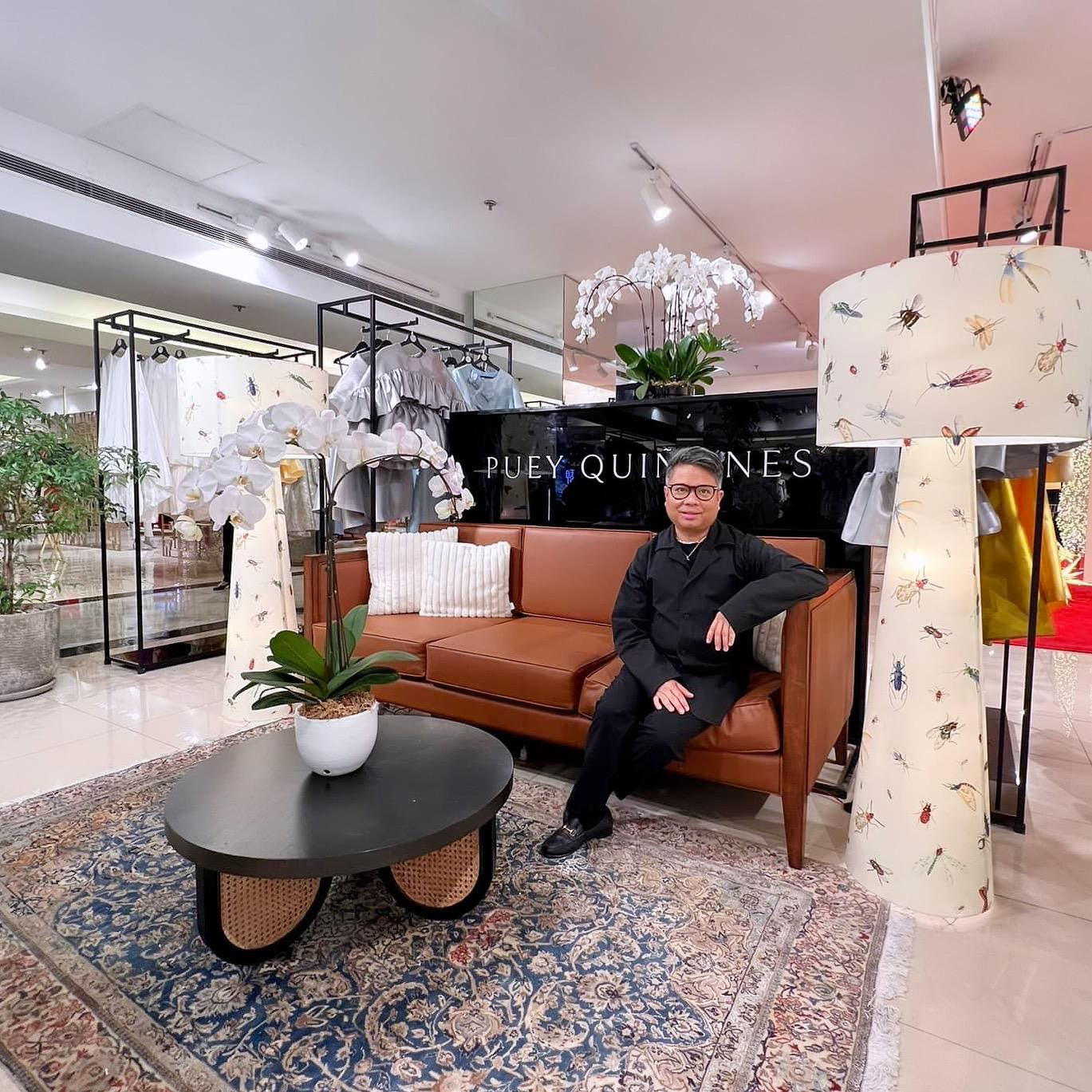 The grand launch of Puey Quiñones x Rustan's is set to take place on November 8, 2023, at 4:00 PM at The Gallerie, 2nd Level, Rustan's Makati. The PQ Luxe collection is a symphony of holiday hues and timeless ivory white. The silhouettes mirror the modern Filipina's intricate layers, reflecting her strength and resilience.
Discover the profound beauty of the Puey Quinones Handpainted Series, where each piece is meticulously handcrafted to be distinctly one-of-a-kind. With each panuelo and barong for men being a work of art in its own, the Handpainted Series offers a truly unique experience for wearers who appreciate both fine craftsmanship and beauty.
A mushroom silhouette blouse and dress that creates a unique and whimsical fashion statement showcasing a harmonious blend of blues, neutrals and ivory tones that infuse a festive and sophisticated charm into the ensemble.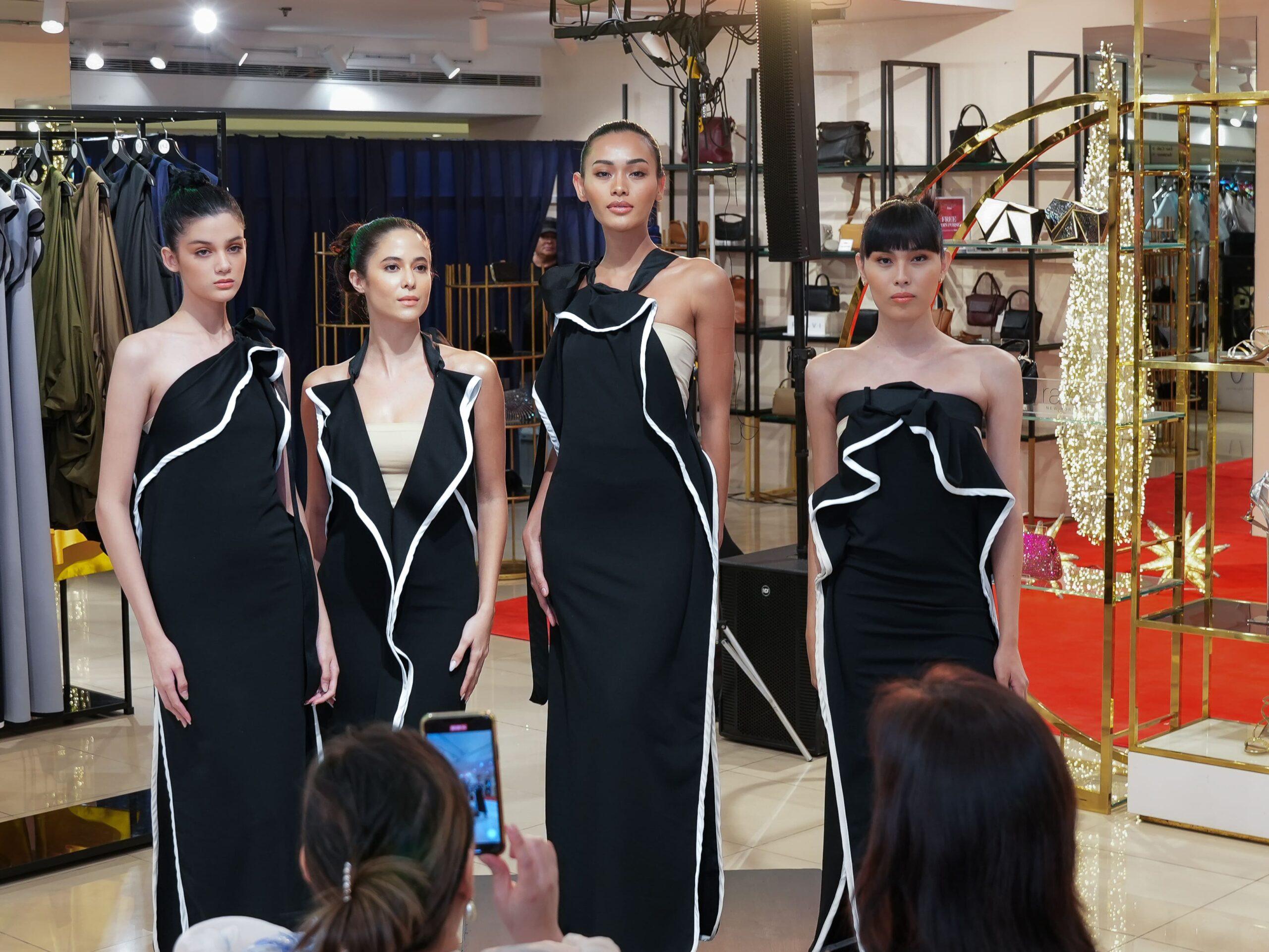 The Versatile Collection is a signature Puey Quinones style that redefines fashion versatility. With one dress and wrap, embrace the limitless possibilities of personal expression and elevate your look with the unmistakable touch of couture in ready to wear.
This collaboration is more than just a partnership; it is a testament to the multifaceted nature of the women who inspire us. It embodies the strength of their choices and the beauty of their individuality. We invite you to be part of this celebration of style, dedication, and innovation. We would like to thank Philippine Wine Merchants for supporting our grand launch.