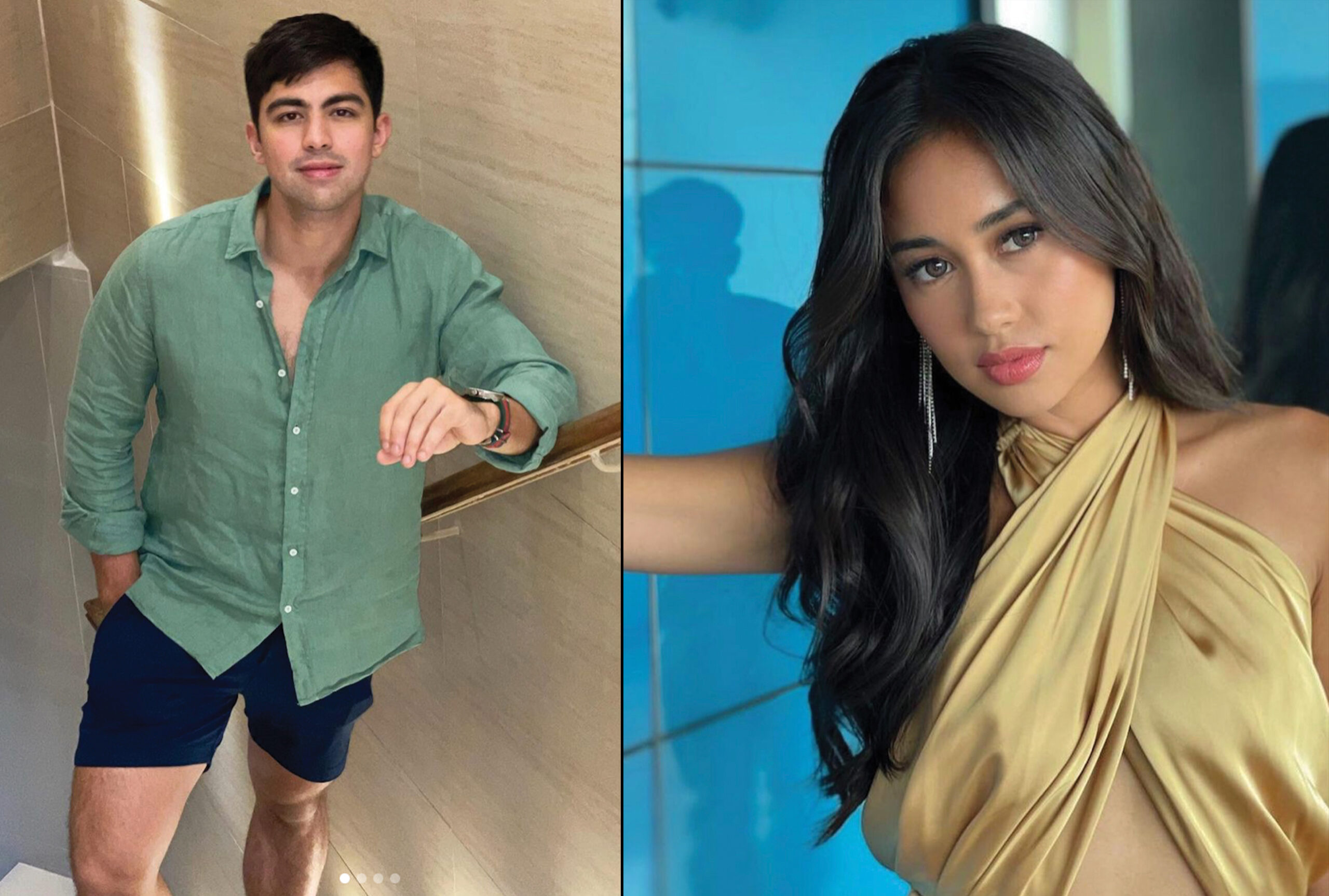 ACTORS Derrick Monasterio and Elle Villanueva are paired in the GMA Pinoy TV teleserye "Return to Paradise," which is part of the afternoon block of the Kapuso Network.
Monasterio and Villanueva revealed in an interview with PEP.ph that they are comfortable with each other, despite initially just being chill when they first met when preparing for the series.
Perhaps it was because of their first impressions and the way they thought of each other. Derrick could not decode Elle and thought she was a bit of a snob, while Elle had the impression that Derrick was a playboy and got his way with girls and other things.
But the actors got close when they got to know each other and started shooting for the series, especially when they attended workshops and built their trust for each other.
"My impression of Derrick changed because I did not expect some aspects of his personality to show up while we were on the island… some of the things I thought about him were wrong," the actress revealed.
"He is extremely kind and a genuine person. And he likes to take care of people, even before the shooting started. When I got sick, even when it was outside of work, he took care of me. He would check on me, if I was okay. He really is a genuine person," Elle continued.
"And then, he is really open with me. He is open with his secrets, on his feelings. That's why I really like him as a person," she added.
Said the Kapuso hunk, "It was easy for me to take care of Elle. And I really felt that I wanted her to be okay all the time, to be comfy all the time."
"And it was a big help that it was just the two of us actors being in the island. We developed our closeness (through that). Like what I said, I like taking care of her. I also enjoy seeing her happy, because it also makes me happy," he added.
"I think in return she does the same to me. She reciprocates the things that I do for her. Our relationship, I feel, is going to a higher level. We are more able to unlock our secrets, and it's just comfortable," Derrick stated.
But before anybody gets the wrong idea, both actors clarified that there is nothing romantic going on with them.
"I guess I consider her as one of my closest friends. With my friends, whenever I see something, even randomly, I share it through the group chat. Right now, I'm like that with Elle. Everything that I see that's interesting, I would like her to see it. Whatever I experience, I want her to experience it too," he said. "The food that I eat, I want her to eat it too. Elle and I, we're pretty close."
"As of now, what I feel for her is genuine care. I really like taking care of her," the Bench model added.
"There is no courtship going on," Elle clarified. "But we talk to each other a lot… we are really that close. But there's nothing going on romantically."
Both have something to prove to audiences with "Return to Paradise," especially Monasterio, who has a sexy, daring and hunky image.
"Of course, I would like audiences to see that I am not just purely 'pa-yummy'. I want to show them that I can deliver (as an actor). That's why I want to give credit the director, our acting coach, to the staff and to the bosses… all of them. I don't feel like this is work, it's a collaboration," Derrick said.
"And I am happy that I ended up with this team. And for me, this is the best team that I have worked with. I have a great passion for this project because I see the passion in this team, So collab," he added.
* * *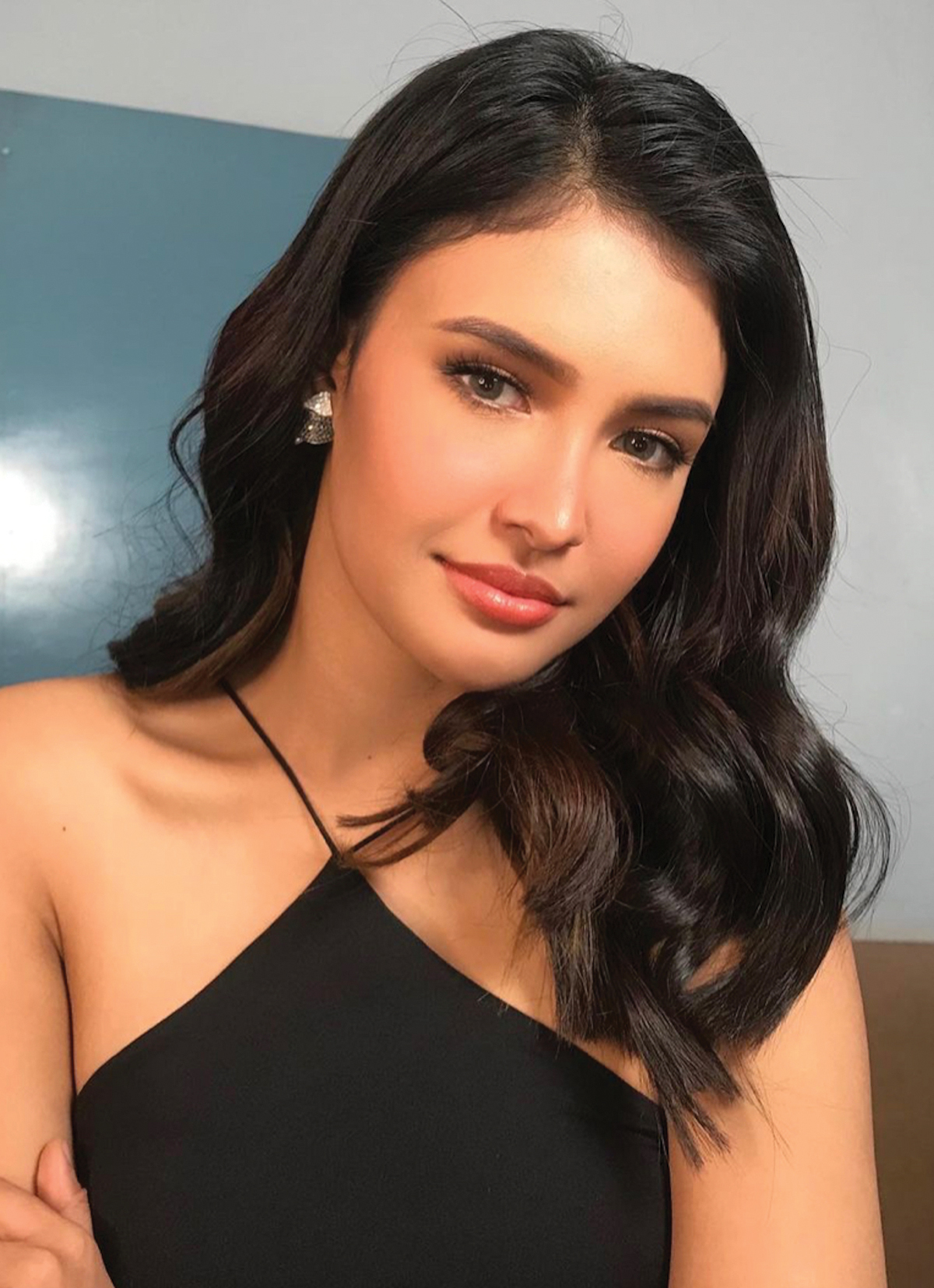 Former Miss Universe Philippines titleholder Rabiya Mateo (2020) recently took part on a Tiktok challenge called "The Best Part of Your Face."
The filter landed on her nose and the beauty queen then pushed the tip of her nose upwards to show that she doesn't have implants. Rabiya has been dogged by rumors since she won the Miss Universe Philippines crown a couple of years ago that she had a nose job, or rhinoplasty.
Many of Rabiya's followers in the platform were happy to see that the beauty queen proved her bashers wrong, with some commenting things like "tapos ang chismis," "big shade to the bashers," and OMG, hindi siya nag pa rhino."
Mateo has not addressed the rumors swirling about her having had plastic surgery, although her mom Christine Mateo said in a TV interview in 2020 that her daughter has never had anything done.
Even then, the beauty queen does not see anything wrong with women, or beauty queens, undergoing plastic surgery, believing that cosmetic procedures can contribute to a positive self-image, and that women should be empowered to make choices and decisions for themselves.
"For me, if you wake up in the morning as a woman and if you feel great about yourself, you feel very beautiful, then go ahead. We're happy for you," she said.
"But there are those women who chose to do surgery and it doesn't make them feel less of a person. First, it's their money. It's their own choice. And for me, equality is giving everyone, you know, equal decision to decide for themselves," Rabiya added.
The beauty queen is now a TV host for the    Network, where she is one of the co-hosts for "TikToClock," along with Pokwang and Kim Atienza.
In a previous interview, Rabiya was excited at the prospect of being in the TV show as it would show aspects of her personality that people don't normally get to see.
"Here, I can show how pesky I am and my other side that they [viewers] have never seen before.  Because as a beauty queen, there's a certain stereotype. When you do other stuff, you cannot be a beauty queen anymore," she said. "Here in TikToClock, I can be myself, I can be funny, I can make fun of my mistakes."