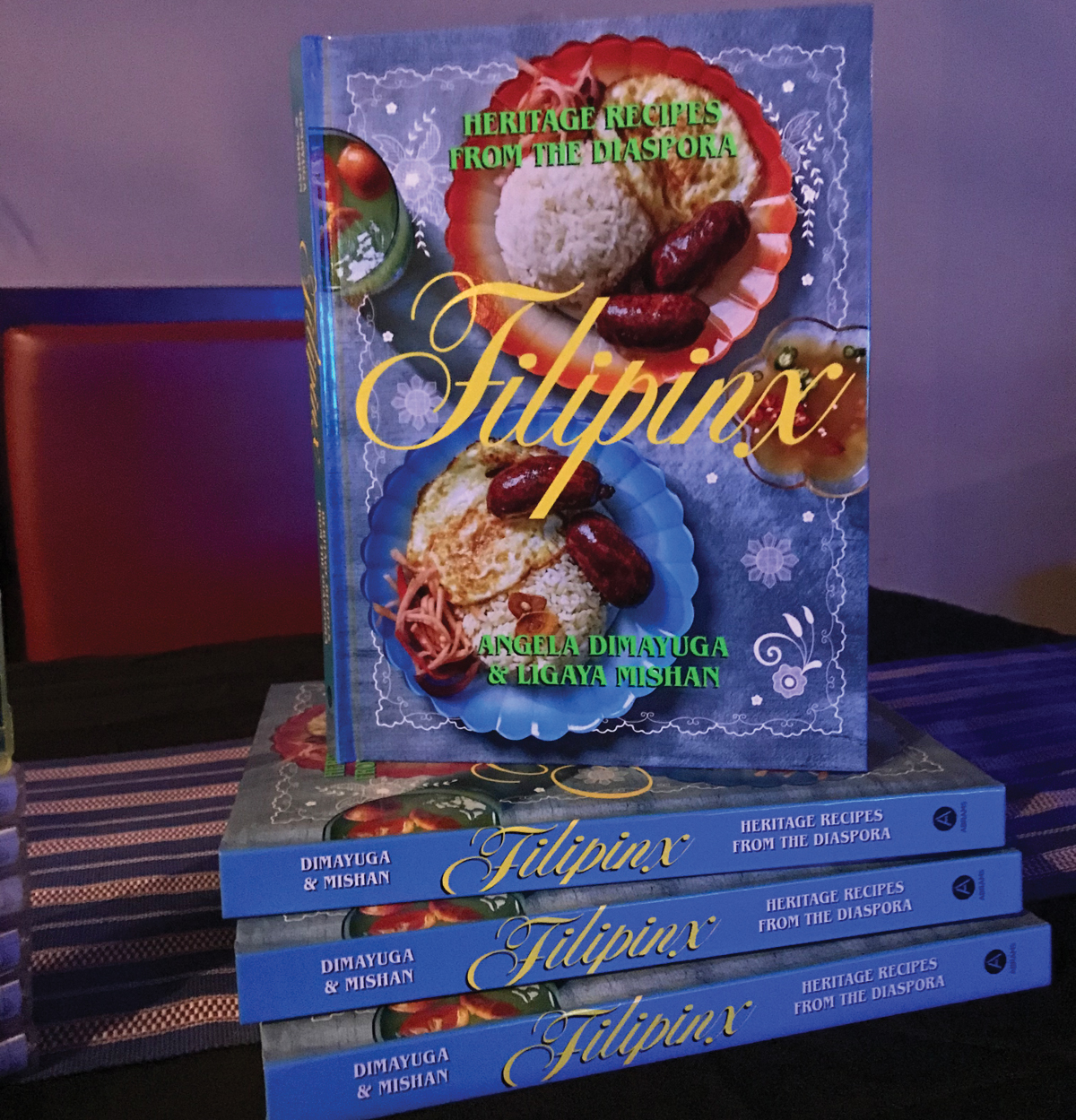 Chef Angela Dimayuga wanted to explore Filipino food seriously as a professional cook but when she was just starting, she was told that that Euro-centric cuisine was the way to go in order to be seen. When she started to cook European food, she realized that the food she had at home growing up, the dishes from her Lola and mom were actually very technique-driven and needed to be honored on their own.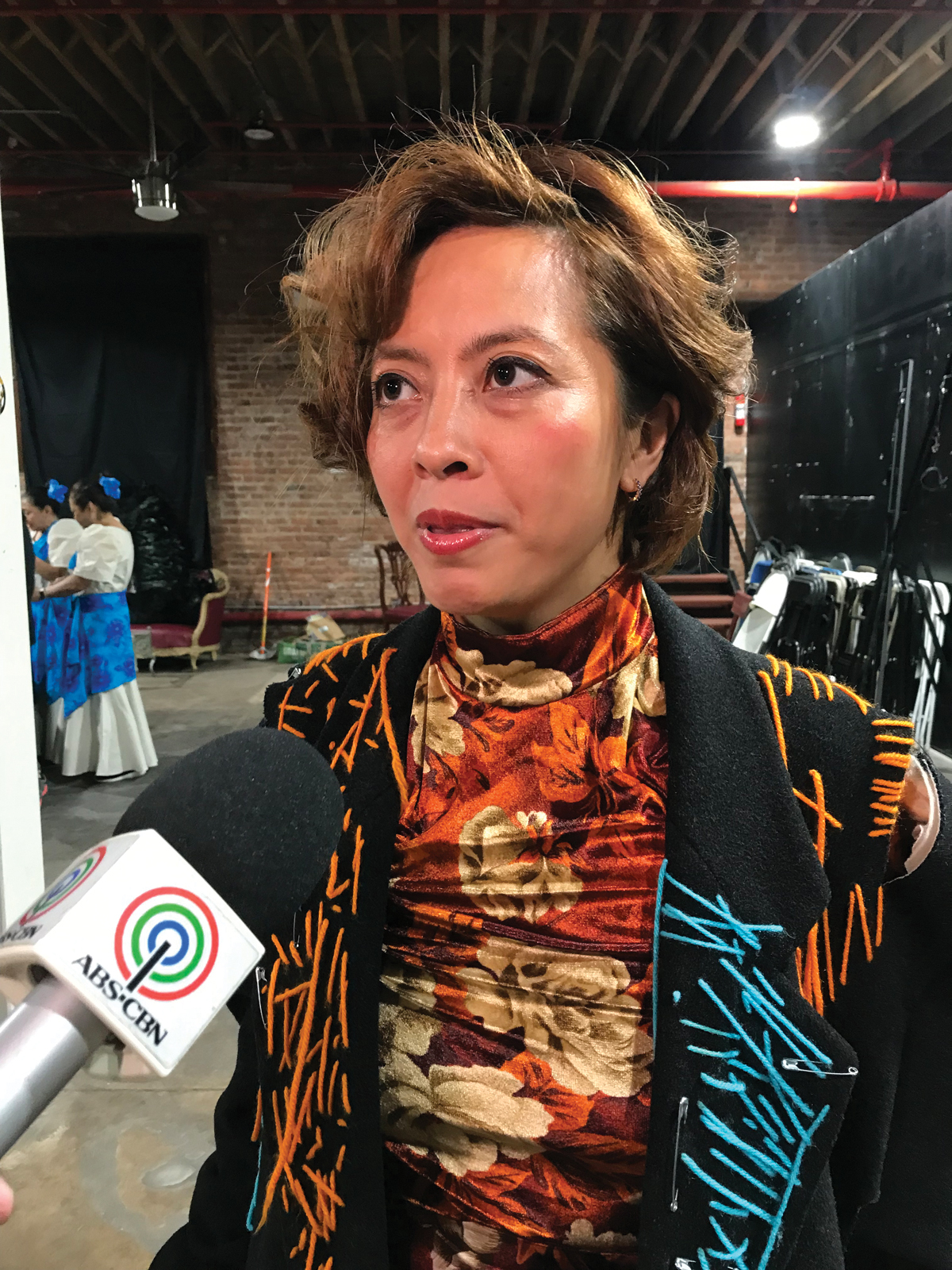 Through the years, she made waves as a celebrated chef and an activist. This year, she added 'author' to her name and came up with her debut cookbook called "Filipinx: Heritage Recipes From the Diaspora."
"The idea, that we can all come together to really celebrate our cuisine as a love language to communicate with each other and bring us closer together, I think this is the moment. It has been a moment and I'm just coming to it but I feel very welcome," Dimayuga told us at their book launch party in Brooklyn.
The book, co-written with Ligaya Mishan of the New York Times, offers 100 personal recipes culled from her family and the years of learning the cuisine from her mom and Lola. The title is a nod to the neighborhood Dimayuga grew up in San Jose, which was predominantly Filipino and Mexican.
"I grew up in the San Francisco Bay Area around a lot of Latinx culture where there were a lot of Filipinos and Mexicans, so I like to call that a merge of brown culture. I chose to use the word Filipinx in honor of the gender neutrality that Latinx brings because that's very important to me," she shared.
The book is deeply personal for her because it was her inward journey of thinking about her heritage, honoring her ancestors – both living and the dead, and exploring the idea of who she is and what home is.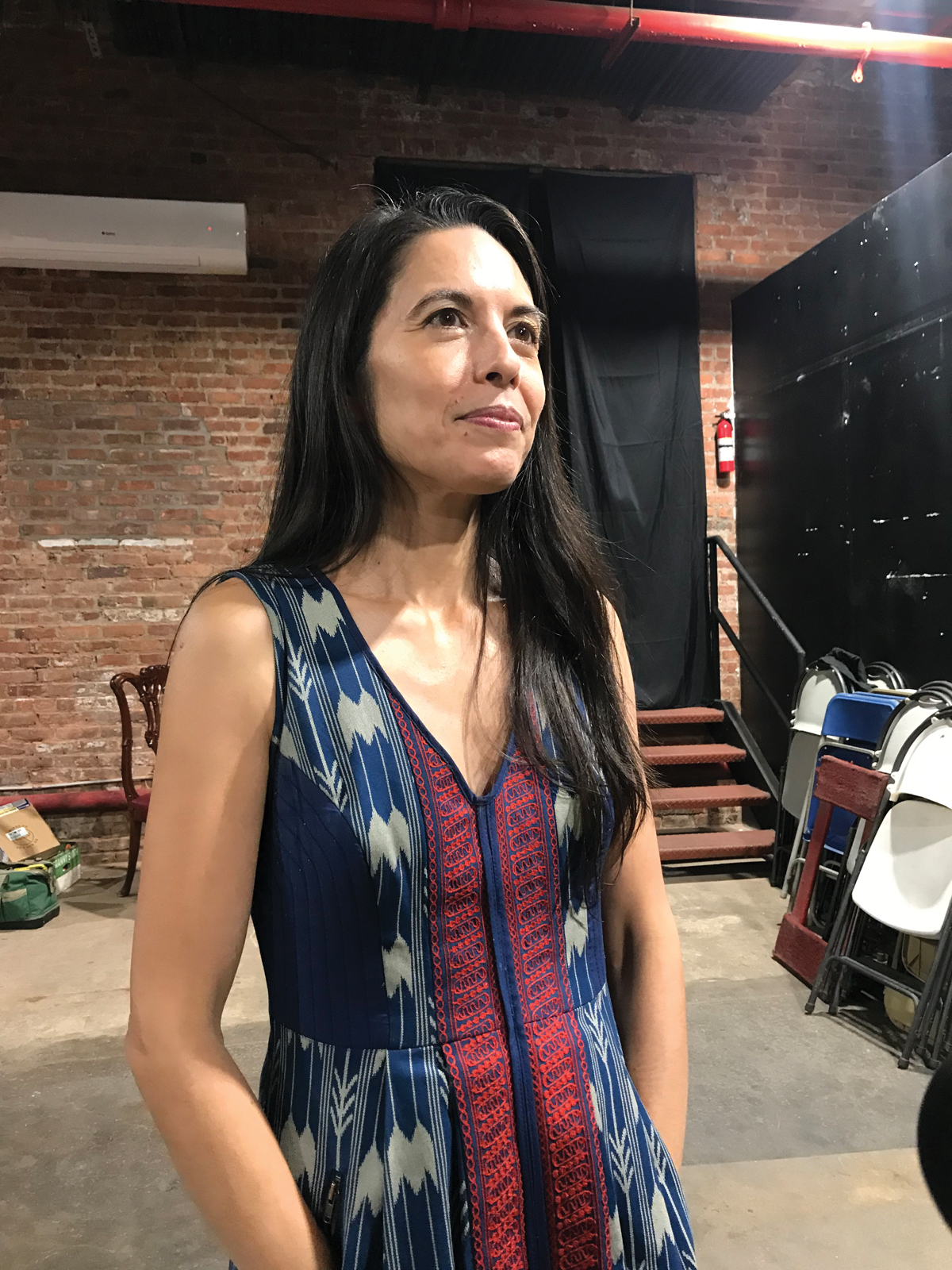 Dimayuga is the fifth of six children of Filipino parents who emigrated to the U.S. in the 1970s. For this book, she collaborated with Ligaya Mishan, one of her favorite writers, to come up with this dream project.
The idea that she wanted to do a book with Mishan began as early as 2017. At that time, however, Dimayuga went through career changes and she had a family project to work on.
A different opportunity materialized in 2019: her 10-recipe suite for New York Times where she got to work with Mishan and felt that the moment was right to dive deep into this book project.
Doing that spread for The Times (Angela Dimayuga's 10 Essential Filipino Recipes), Dimayuga had to draw from inspiration from her own experiences. She was then creative director for food and culture at the Standard hotels, coming from her successful stint as the star chef at Mission Chinese Food.
"I knew it because this is what I grew up with. I feel really lucky that I grew up around really delicious Filipino food because that's, you know, that's a privilege. That's not an experience that everyone gets to have," she shared. "But that was a way of expressing love if we didn't always say it, we would always have the food. And so the process was also it came very intuitively."
The two began working on the book around March of 2020, the beginning of the pandemic. By this time, Dimayuga had already left her job at Standard, which made diving into the project easy and really quick.
Trained in restaurant kitchens in New York City, Dimayuga returned to her roots, discovering in her family's home cooking the same intense attention to detail and technique she'd found in fine dining.
Filipinx was made in six months, all work done remotely. They wanted to cook with family and friends but the lockdowns prevented them from doing that so doing it remotely was the only way to go.
"So I feel honored that I had something so meaningful to do during such a quiet time. I wanted to get to know my family better by just understanding how I feel about them," she said.
Dimayuga said she felt overwhelmed the first time she held the book.
"I still feel like it's very surreal to hold an object that is a relic of this time. I think of it, it feels like a time capsule. And even the recipes that I did there, it's kind of like capturing being a young person up until the point that I was 35 and even my relationship to those recipes are already evolving."
The 36-year-old chef was included in the Zagat's "30 Under 30" List in 2015 as an upcoming culinary star and was nominated for a James Beard Foundation Award in 2016 and named a 2017 Rising Star Chef.
An industry veteran, Dimayuga has been, in her own words, "quietly cooking, putting my head down and doing what I do". Now, she is being given the opportunity to share her deep culinary knowledge and her experiences in numerous kitchens with the world.
"The idea of sharing Filipino food, knowing that other folks have paved the way is a true honor and a way that I can communicate what I feel about Filipino culture and my own place in it, and everybody's experiences so for me, it's a language. Food is a language to explore our culture and drive it forward," she said.
Dimayuga hopes that the book becomes an opportunity for readers to see a reflection of their own experience whether they're Filipino or not.
"I would really hope that nannies around the world, working in spaces where they're not around other Filipinos can see versions of their food being celebrated, and I want it to be also for honorary Filipinos. I feel like we have many of those that want to understand our culture and our cuisine," she said.
Dimayuga said that her mom and Lola are a huge part of this book. She mentioned that she was lucky enough to receive a lot of her mom's recipes, compiled in a Microsoft Word document. The collection includes, among others, Tita's version of this, Tito's version of that may be the same dish, but different recipes.
This gave her the creative freedom to modify their recipes based on ingredients that were readily available when she was growing up in the Bay Area.
Now, it is her turn to share these recipes with the world.
"Well, I think it's really interesting that now people can reach my food by opening the book and making it at home. I provide a lot of opportunities for people to be creative themselves, replicating something that I made or riffing off of them," she said.
For now, Dimayuga has embarked on a book tour, going to different cities across the United States. There's also a dinner she is doing in Mexico City to promote the book. Beyond that, she hopes to make more books someday and explore her art practice.
"My ultimate dream is to continue finding opportunities to explore myself, explore our stories and continue to share them," she said.