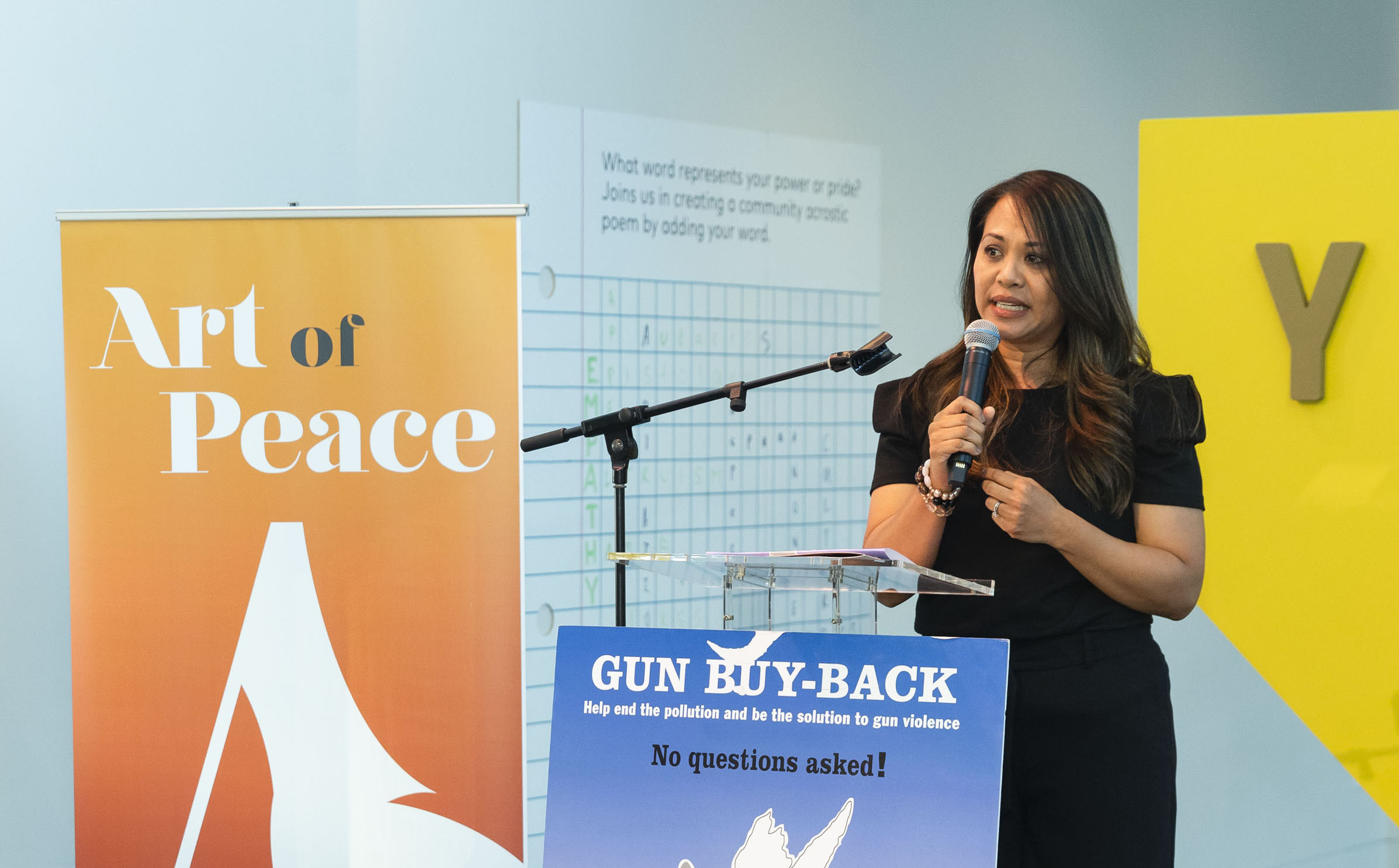 WITH hundreds of deaths by guns in America every single day, California-based nonprofit the Robby Poblete Foundation (RPF) is seeing the need to continuously expand its reach to other states, especially where gun-related violence is prevalent.
In 2017, RPF was created by Filipina American Pati Navalta in honor of her son 23-year-old Robby Poblete who was killed by gun violence in Vallejo, California on September 21, 2014.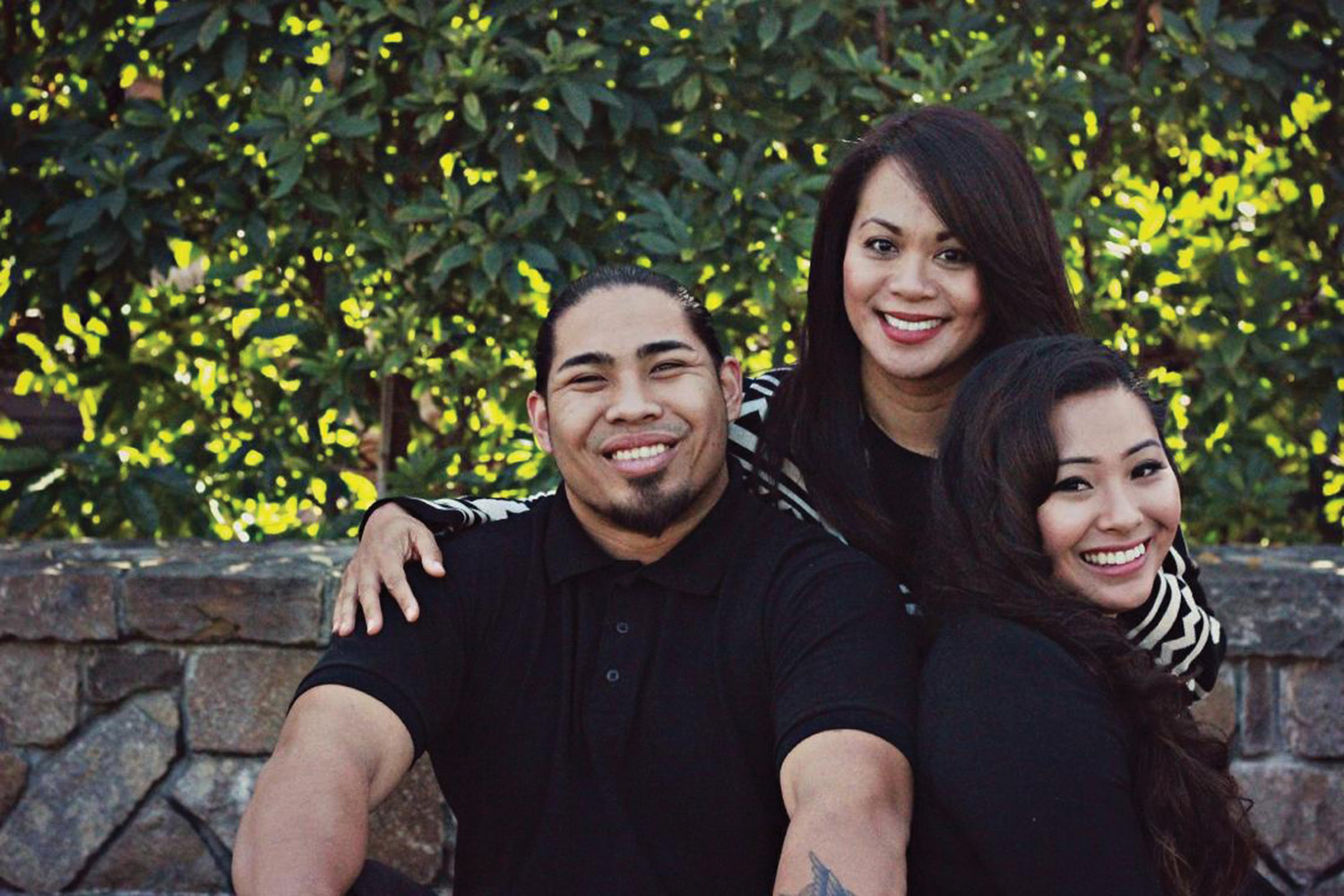 Robby was learning to weld at a biotech company at the time of his death.
Navalta, in an interview with the Asian Journal, said for the past years since the inception of the RPF, they have been actively pursuing initiatives based on their three programs: Gun Buyback; The Art of Peace; and Vocational Skills. She said the COVID-19 pandemic had somewhat put their activities on the sideline but they are slowly trying to pick up the pace.
The RPF founder and executive director said they have recently partnered with local government officials of Richmond, Virginia to hold the city's first-ever gun buyback initiative.
"Just recently, we have received a call from the mayor's office in Richmond, Virginia which we were surprised because they said they want to hold their very first gun buyback in the city's history and they really liked the fact that we work with law enforcement agencies and turn the guns into art," Navalta said.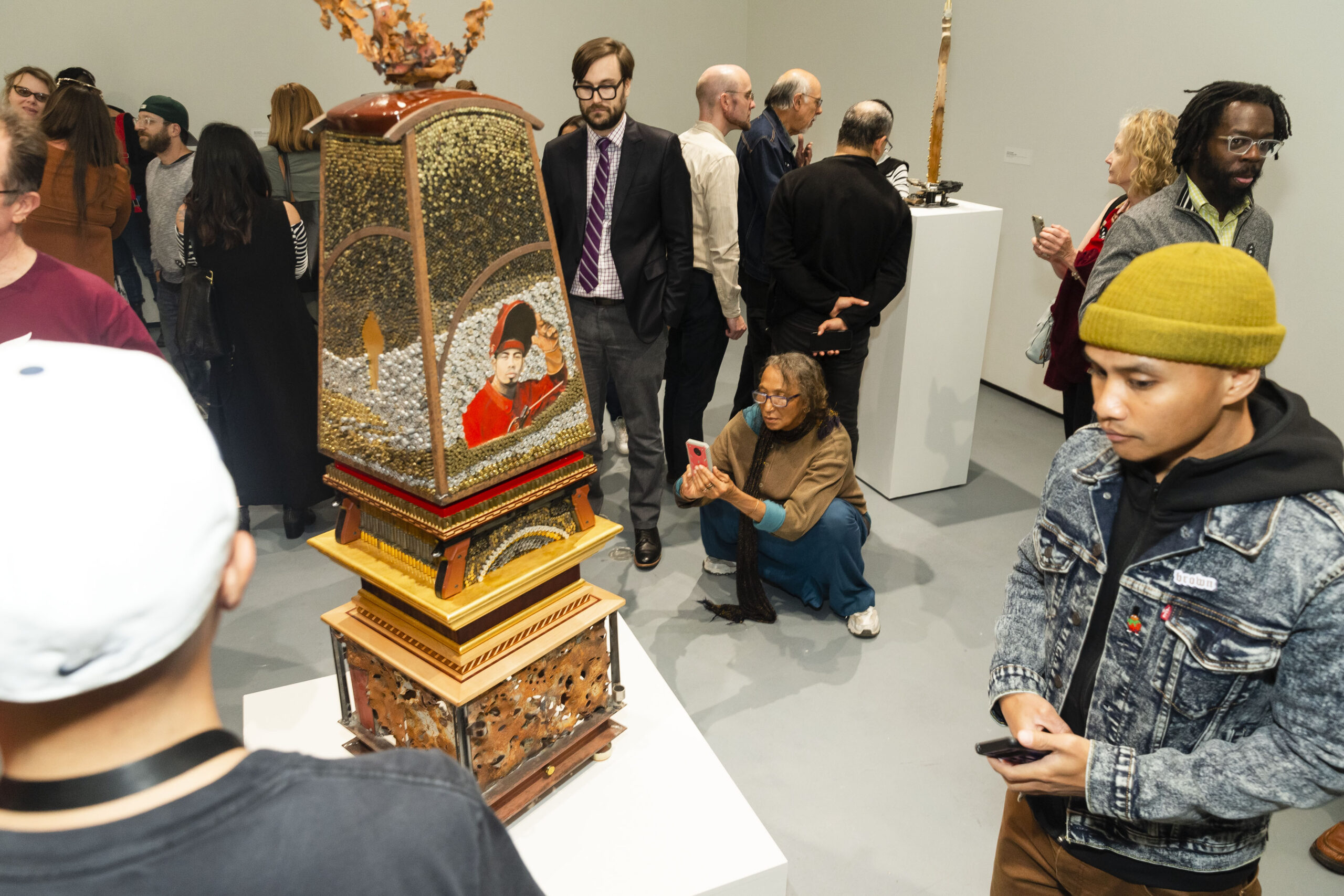 Aside from Richmond, Virginia, RPF's programs have been adopted and implemented in Vallejo, Oakland, Solano, Alameda, Contra Costa and San Francisco counties in California, as well as in Augusta, Georgia.
Through these numerous gun buybacks, the foundation has succeeded in getting nearly 2,000 firearms out of circulation — many of which were assault weapons.
"In this gun buyback program, we have been partnering with different law enforcement agencies. We have gun buyback so people who no longer want will have a safe place to surrender their weapon and in exchange, we give them gift cards. What's different about what we do is that after we get the gun, we have them dismantled, and then we put them in the hands of artists to turn them into sculptures (under the Art of Peace program)," she said, explaining how their programs work.
She said so far, about 30 pieces of art have been made from the firearms that they have accumulated through their gun buyback program and commissioned over 50 artists from different cities.
"Each of those exhibits (for Art of Peace) had been so powerful. People crying, parents who have lost their children and have died from gun violence coming. People who are even against what we stand for, coming and protested but were being drawn in by art that was created by it. I think that's the difference between just talking about gun violence which becomes very political as opposed to creating art, to talk about it because if you just talk about gun violence, it is very political. But if you enter the conversation through art, it becomes very human. People are moved by what they see. People are touched and when you open the heart, then it starts to open the mind a little bit more," she said.
The goal of the Art of Peace project, Navalta said, is "not only to forever transform these weapons into pieces of art but also to touch people so we could have an open and safe conversation about the impact of gun violence."
Navalta, a former journalist, said they are eyeing to partner with other cities like Los Angeles and Chicago to implement the RPF programs.
According to Navalta, the RPF is keeping at least one art piece from each city where the exhibit is being held. They also auction off some of the art pieces to make their programs sustainable. In San Francisco, the Warriors Community Foundation of the Golden State Warriors bought one of the art pieces as they have been very vocal in supporting anti-gun violence efforts. It was unveiled with the Warriors this past June.
"At the end of the exhibit, what we do is to auction each of the pieces and whatever money we make from that gun buyback goes to the next gun buyback. So this is a program that is meant to keep going. Whatever we get in terms of art goes straight back to the next gun buyback which produces the material for the next Art of Peace so it keeps going," she said.
In the next couple of years, Navalta said they are considering holding a national exhibit to showcase all of the art pieces they have collected.
For the vocational program, on the other hand, Navalta said the RPF has given away more than $40,000 in vocational scholarships to members of the reentry and formerly unhoused populations and has seen a 100% success rate in job placement.
"There is this father and son who entered our vocational program, who are both homeless. We put them to an apprentice job and they now both have their own apartment and have good-paying jobs" she recalled, noting that there are about 30 to 40 who have been placed in jobs under RPF's vocational program.
"My son, at the time he was killed, was learning to weld so what we thought we would do was to create career pathways for people who are most vulnerable, like people who are just getting out of prison or ex-offenders, people who are homeless, people who are recovering drug addict. We help them find careers in the building trade. We pay for their boots, and their books and their tools and union dues to learn the trade. And we follow them all the way to job placements," she said.
Recently, RPF also got a Reentry Through the Arts grant from the state-run California Arts Council (CAC) worth $45,000. The grant will be implemented starting September this year and to be completed within one year. CAC supports local arts infrastructure and programming statewide through grants, programs and services.
"With that grant, we can work for the reentry population on our Art of Peace project. These are ex-offenders who are coming out. We are going to pair them with artists so they can create pieces of art with the dismantled gun together and if they like the work then we're gonna put them in our vocational program so they could learn how to work with metal and then place them in jobs," Navalta said.
With all these efforts being pushed forward, Navalta admitted there are still a lot of things that need to be done, particularly in terms of putting in place permanent long-term solutions to curb gun violence in the country.
"Unfortunately, you can drive to a lot of cities throughout the country and you can see signs for a gun buyback but at the same time, you also see signs for gun shows. So, for every gun we take off the street, there are hundreds put right back. Our work will never end. There's no magic number that by the time, we take 10,000 guns off the street, the problem will be solved, it won't be solved. There is a problem in America: guns. We are just a small nonprofit doing what little we can, but it would never be enough until there is true change in legislation," she said.
Navalta is also urging U.S. lawmakers to come up with concrete solutions that would take all these unwarranted firearms off the streets.
"It is our hope that this time, there would be some kind of resolution here. And I think, we have to be realistic…For me, the biggest thing is banning assault weapons, changing the age limit of people who can buy guns and being more rigorous on background checks. I'm sure there will be some kind of compromises made but we can not continue going on without something," she said.
Recently, President Joe Biden signed a gun control bill — the Bipartisan Safer Communities Act — after it was passed in both the House and Senate.
Navalta also called on the Filipino American community to take an active part in this endeavor calling for more gun reform.
"Just to let the Filipino community know that there are Filipinos within the community who are trying to commit change in terms of gun violence…This is just a very personal story to me and…a lot of times in our community, we don't want to talk about the tragedy that happened to us but if we could find a way to transform that tragedy into something that could help people, I think we should take that opportunity and that's what I am doing with this," she said. (Donnabelle Gatdula-Arevalo/AJPress)