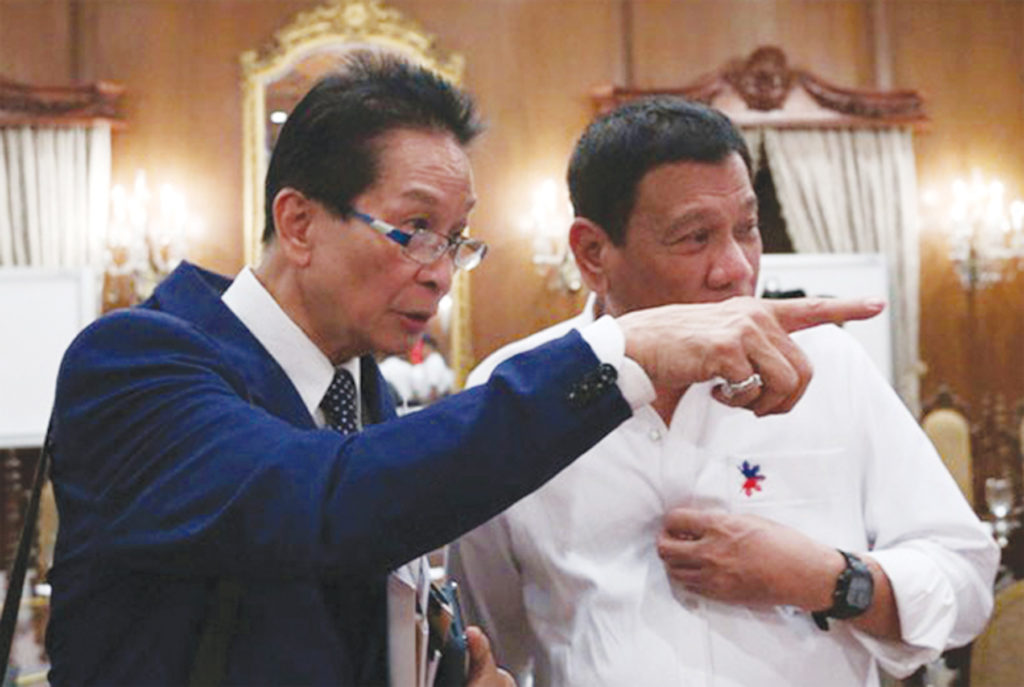 PRESIDENT Rodrigo Duterte's story about an incident of a supposed encounter between him and a household help was "made up," according to presidential spokesperson Salvador Panelo.
Panelo, in a statement on Sunday, December 30, said the "laughable anecdote" was made by the president to "dramatize the fact of sexual abuse that was inflicted on him and his fellow students when they were in high school."
"He purposely added and spliced the story with vulgarity to characterise the behavior of the priest who insisted to hear more sins during their confessions when there were none," Panelo said.
After, he slammed the women's rights group for criticizing the president. He said they have the lost the ability to discern the truth from "a rebuke on the hypocrisy of the priests who molested him and his classmates when they were high school students."
Duterte recalled his confession to a priest at the Ateneo high school while speaking at an event in Kidapawan City on Saturday, December 29. The confession was about a sexual experience he had with a household helper who was asleep.
Rights group Gabriela on Sunday issued a statement regarding the issue, saying the President's words were "deeply disturbing." They also called the incident a "crime."
"This statement about his crime as a young man is only the latest in his countless statements bragging about flagrantly committing crimes against women and the people," they said.
The criticisms were dismissed by Panelo, who said the methods used by the President to highlight what he called "hypocritical practices of those men in religious cloak" were unorthodox and mischievous.
"'While the telling of the concocted story triggers laughter on his audience, the message that the president intends to convey is not lost on his listeners," Panelo said.
"The president will not discard his shocking and amusing out-of-the-box utterances that have been his political signature, which has endeared him to the masses, and which he finds effective in transmitting to the nation his political and social dogmas," he added.