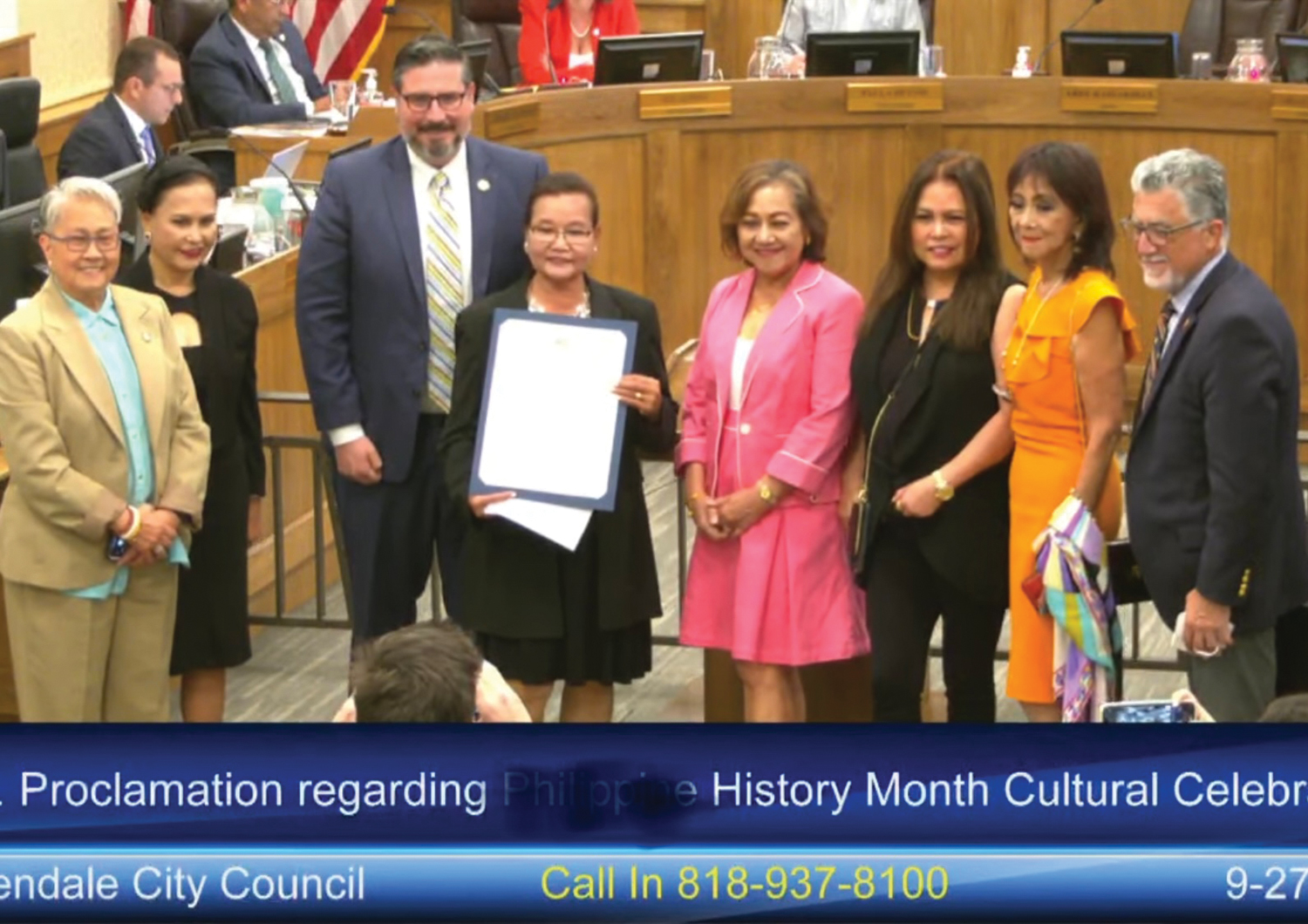 Glendale — Board members of the Filipino-American Business Association of Glendale (FABAG-GLAC) appeared before the regular Glendale City Council meeting of Tuesday, September 27, 2022 to receive a Proclamation declaring the month of October as Filipino American History Month in Glendale.
The Proclamation was read on the record by Mayor Ardy Kassakhian and handed to FABAG President Jo Solomonson, together with Past Presidents Edith M. Fuentes and Marlene Cagatao, and Board Members Cora Aragon Soriano, Josephine Inacay and Olivia Lopez. Present also at the presentation was Senator Anthony Portantino who gladly joined in the photos.
FABAG-GLAC thanked the City for the Proclamation and invited everyone to their Fil-Am History Celebration on Saturday, October 8, 2022 from 5:00-9:00 p.m. to be held at the Glendale Adult Recreation Center located at 201 E. Colorado St. (close to the Central Library).
Mga kababayan and all, come join us! This is a FREE event and OPEN to all. n