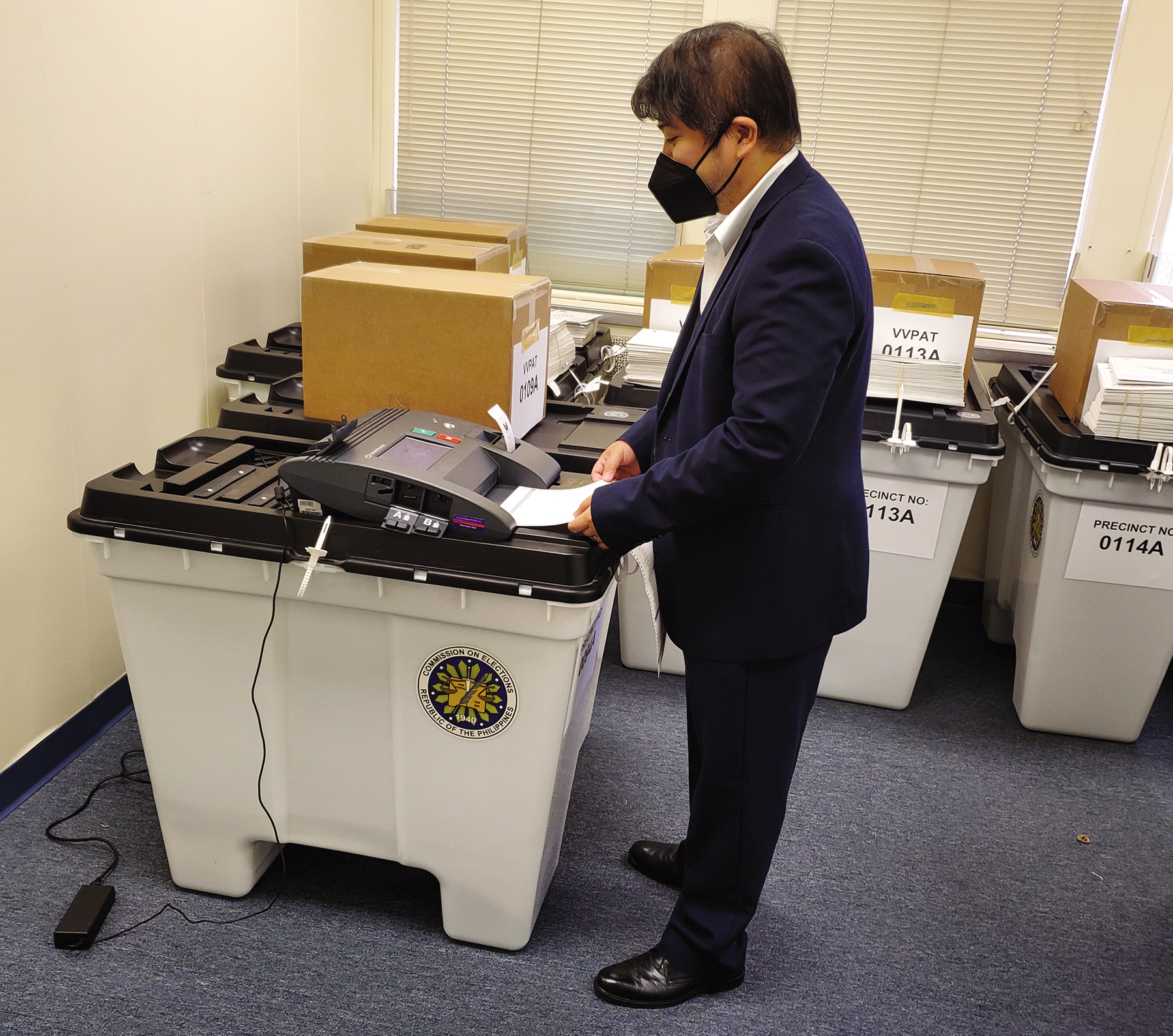 CONSUL General Neil Frank Ferrer revealed that the United States Postal Service (USPS) has indicated that completed overseas ballots mailed to their office in San Francisco, California will be delivered to them, even as some overseas groups expressed concern about a supposed insufficient return postage included in the ballot packet.
This was cleared in a morning tete-a-tete (kapihan) with some members of the Filipino American media at the 5th floor social hall in the Philippine Consulate General in San Francisco on Thursday, April 21.
The amount in question that has been making the rounds within community groups, $0.20, was not due to an error by the Consulate, according to ConGen Ferrer, as they had coordinated with the USPS regarding the postage needed to mail back the completed voting packet to its offices by overseas voters within their jurisdiction.
"The postage is sufficient. If they want to add postage to the packet, they may do so. But they do not need to," ConGen Ferrer said. "The USPS has assured us that we will get the packets. Should there be any missing postage, we will be the one charged by the post office for it."
"So far, we have not had any incident or reports of ballots not being sent our way due to postage concerns. In fact, we have started to receive ballots from overseas voters," he added.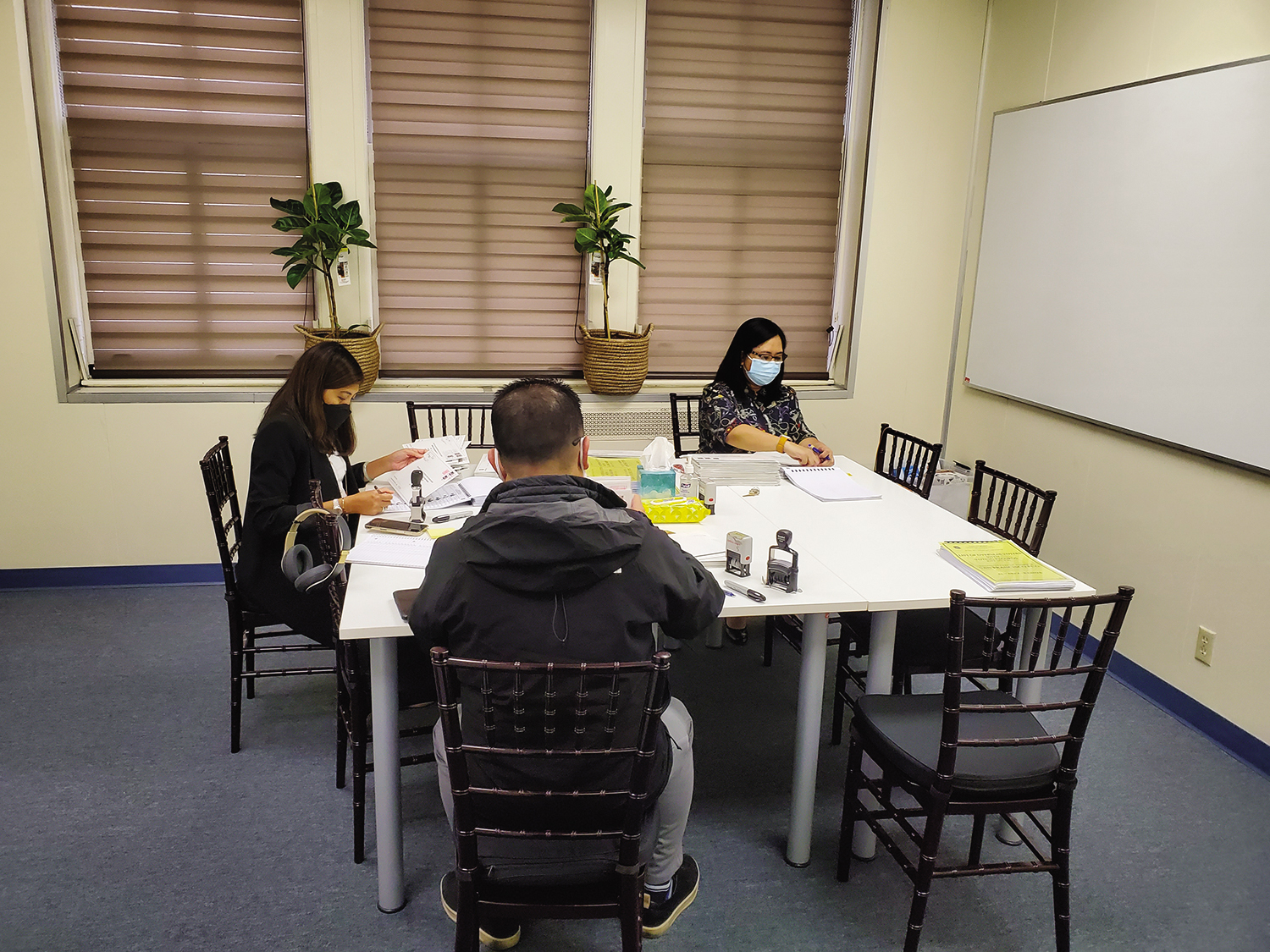 The Consulate, in a recent release, said that all overseas ballots in their possession totaling 47,711 had been mailed out to voters by April 18. The only remaining packets in the Consulate are those with incomplete, no address or were indicated as care of the Consulate, and those that were returned to them by the USPS.
Eligible voters who have not received their packets are advised to look at the List of Voters with No or Complete Address or List of Returned Postal Voting Packets. Those who are on either list are encouraged to contact the Consulate by email at [email protected] to make arrangements for mailing of their voting packets, or indicate if they want to come to the Consulate and pick up their voter's packet.
Those who want to have their ballots mailed would be required to show a copy of a valid Philippine passport or dual citizenship certificate and proof of their address.
Completed ballots must be received by the Consulate before the close of the voting period on May 9, 2022 at 4 a.m. (Pacific time). Ballot boxes are stationed at the ground floor for voters who want to drop off their completed ballots at the Consulate.
Ballot counting had begun at the Consulate on April 11, with ballots fed to the counting machines every Monday and Thursday where three special Board of Election inspectors are present at each of the ballot feeding locations. Starting May 2 and until the end of the election period, ballot feeding will be done on a daily basis and moved to the Kalayaan Hall.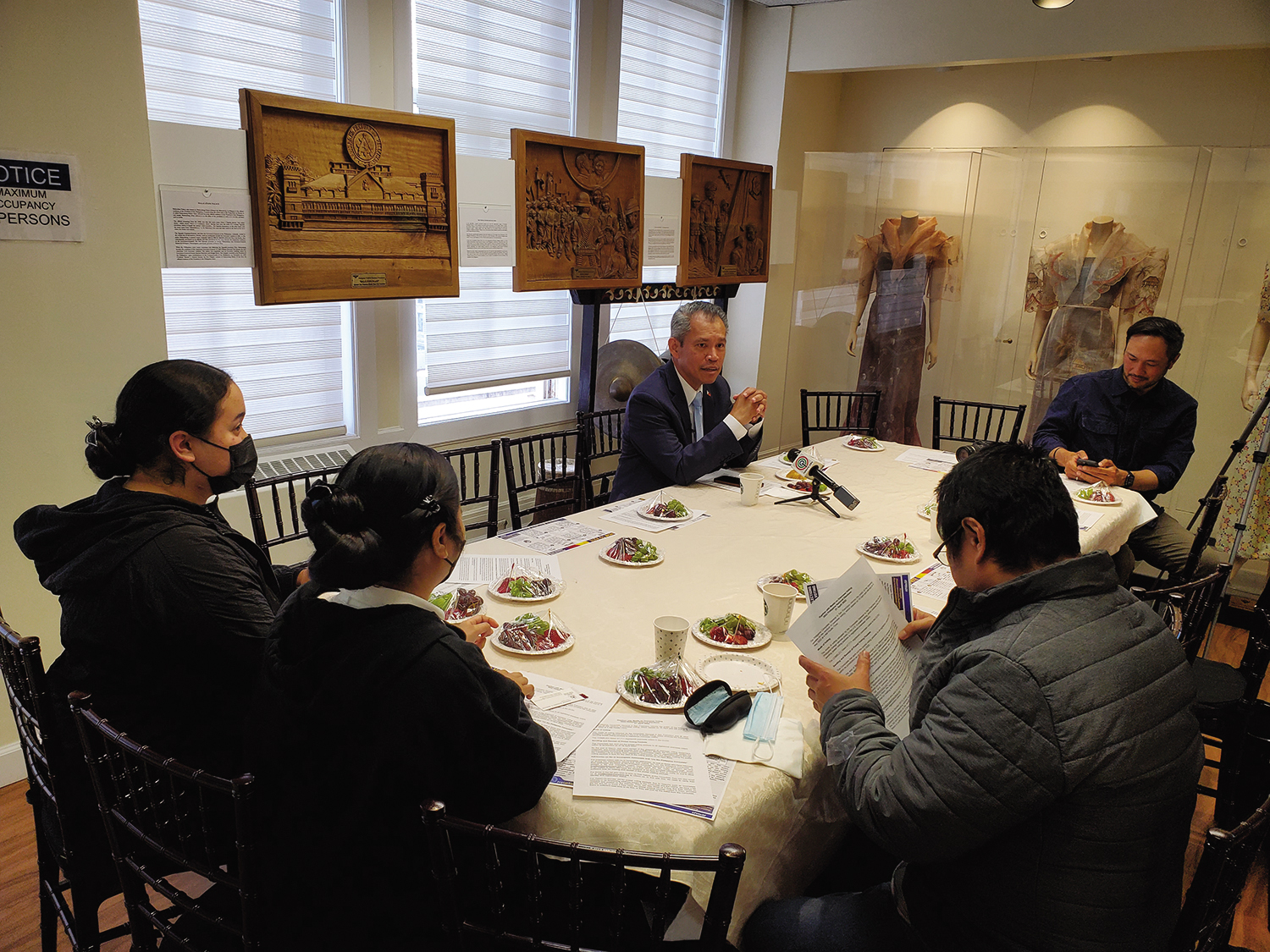 Also at the kapihan, ConGen Ferrer told media members that the Consulate has been actively encouraging kakabayans to register as overseas voters, whether in its premises or through its consular visits within its area of responsibility. When registration for overseas voting opens, the Consulate shows videos, gives out information in various channels, and works with nongovernmental institutions (NGOs) to share the message. He said that more often than not, those who are eligible to register either do not have the additional time to do so or decide that they don't want to register at that time.
ConGen Ferrer agreed that more private sector participation may be done to encourage voter registration, which could include incentivizing the process, similar to how those who get COVID-19 are able to access freebies by getting vaccinated. The Consul General added that some private sector groups have joined their past consular outreach missions.
Responding to an observation that this year's registered voters are lower than in the previous cycles, ConGen Ferrer said that it may be due to eligible voters who did not vote in two consecutive elections who were deactivated by the Commission on Elections (Comelec).
However, he is hopeful that through partnerships and the elections review process, including that of overseas absentee voting, these will give them a greater measure of what improvements to make for future election cycles.
ConGen Ferrer is pleased with what he has seen so far.
"We are encouraged by the turnout," he declared. "So far, thousands of ballots have been mailed back to us."
According to ConGen Ferrer, amid the continuing pandemic, the Consulate was open all year (2021), providing services to community members. Beginning in July of 2021, the PCGSF started to accept walk-ins, depending on capacity, and provided about 44,000 types of services to Consulate visitors, which in itself is a record.