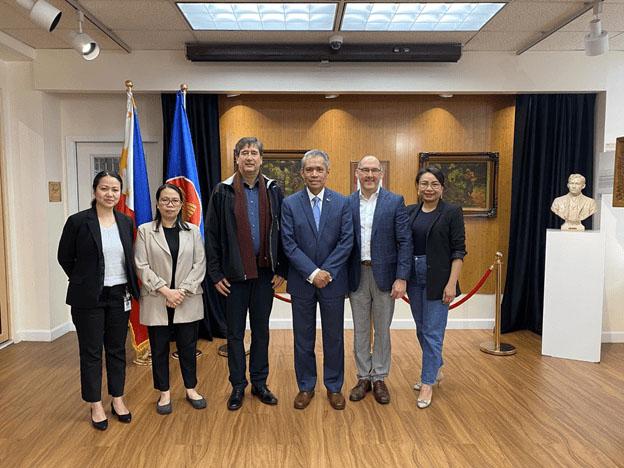 SAN FRANCISCO – Consul General Neil Ferrer, along with the Philippine Consulate team, recently met with Mr. Alan Beebe, co-founder of #KYOS, a pioneering Web3 project focused on "Earn-to-Learn[1]to-Earn" initiatives, and Mr. Ker Gibbs, University of San Francisco Center for Business Studies and Innovation in Asia[1]Pacific Executive in Residence.
Deputy Consul General Raquel R. Solano, Philippine Trade Commissioner Celynne Layug and Consul Vanessa Bago-Llona also joined the meeting at the Philippine Consulate in San Francisco.
The "Earn-to-Learn-to-Earn" concept introduced by #KYOS is an innovative approach that combines the principles of education and earning through Web3 technologies. The KYOS ecosystem connects learners, educators, and employers in a token-enabled economy.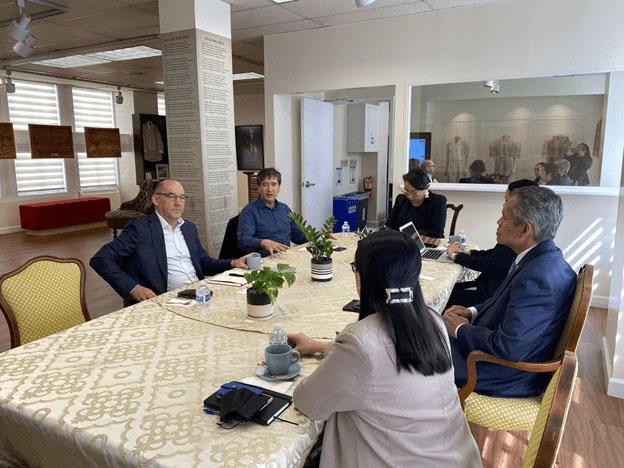 The meeting discussed opportunities for individuals, especially those within the 18- 35 age range, to gain new skills and earn income.
Consul General Ferrer noted the growing digital economy in the Philippines and the importance of enhancing workforce skills development, creating sustainable economic opportunities and promoting inclusive growth