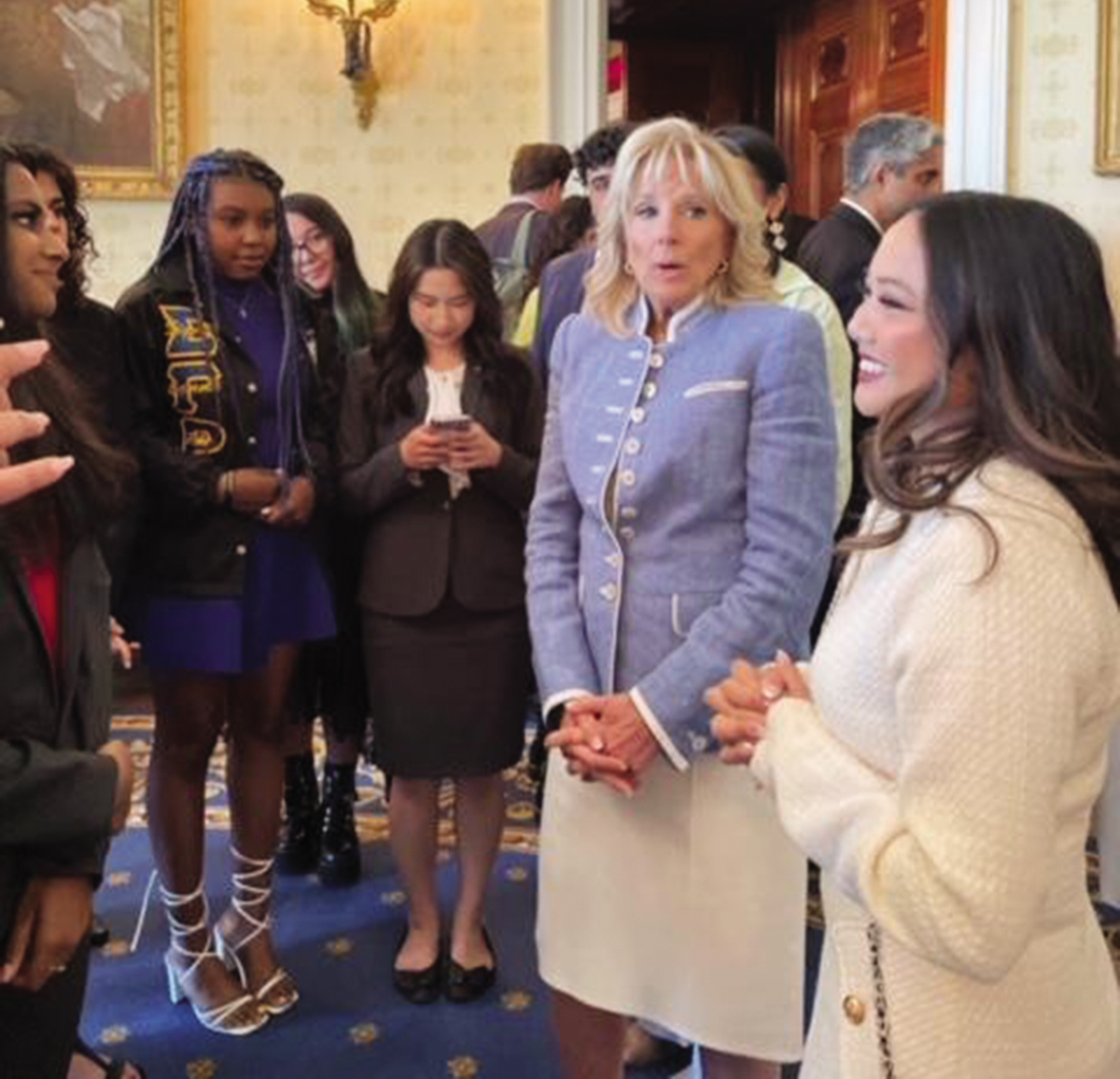 LOS ANGELES — For Filipina American Justine Bautista, it's her life's work to advocate for the de-stigmatization of mental health, especially among Asian communities.
And she knows it won't be an easy task.
The 24-year-old Bautista, a Ph.D. student and researcher at the University of California (UC) Irvine, is one of the youngest Filipinas to have been given the privilege to join the recent initiative of the U.S. government to address issues on mental health.
Bautista recently attended the Mental Health Youth Action Forum (MHYAF) hosted by U.S. President Joe Biden and First Lady Dr. Jill Biden at the White House in observance of the Mental Health Awareness Month held every May of each year since 1949.
A scholar and magna cum laude graduate at Chapman University, Bautista was among the 30 youth participants in the MHYAF who were able to present and showcase their ideas and advocacies on how to collectively support efforts in addressing mental health issues and problems.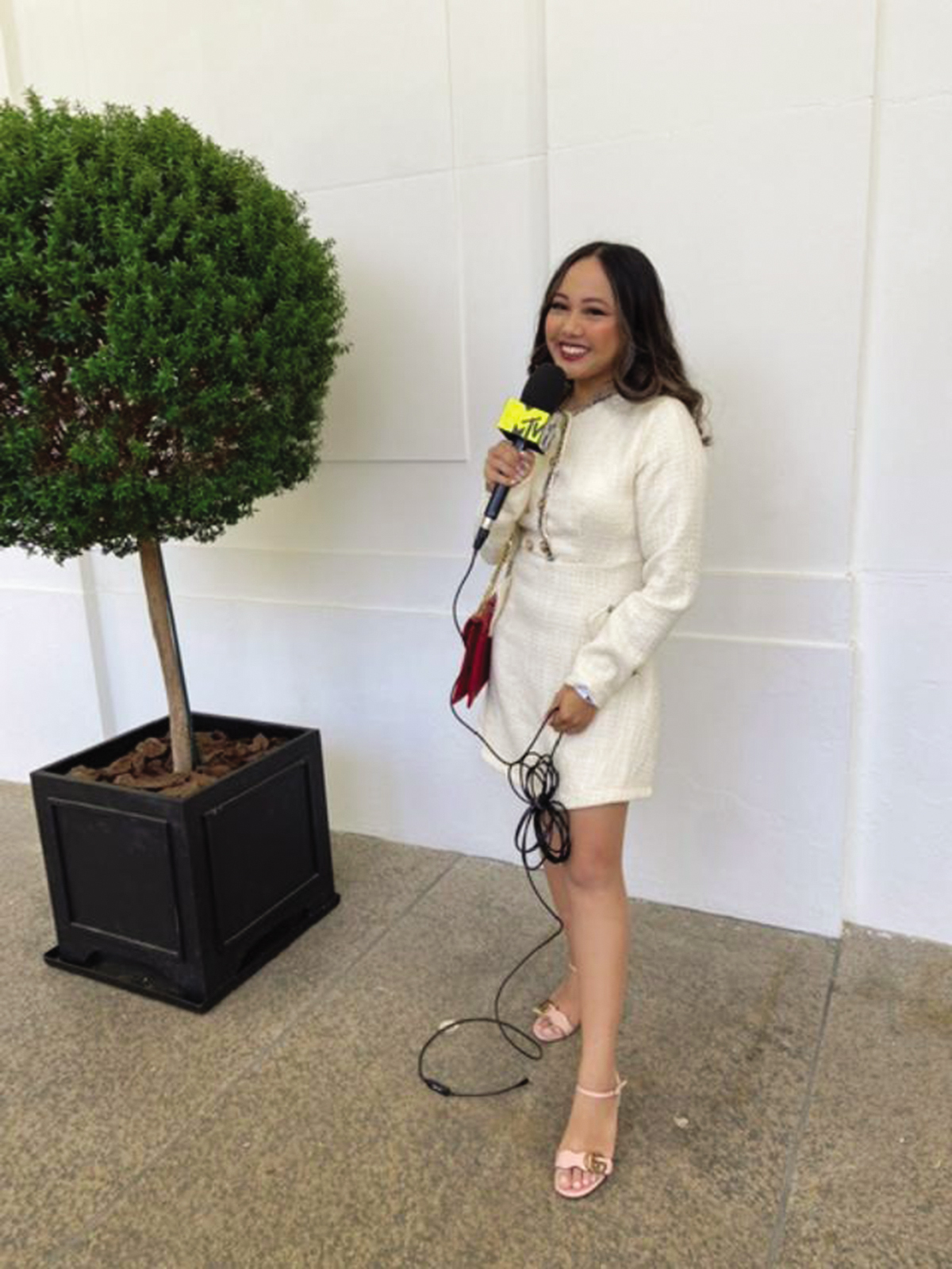 Aside from Bautista, the event was also attended by actress and singer Selena Gomez, Surgeon General Vivek Murthy, White House Domestic Policy Council Director Susan Rice, and another Filipina, Carla Ibarra, a Transgender Advisory Council advocate.
During the first-ever MHYAF, convened by MTV Entertainment Group along with 18 leading mental health non-profit organizations, Bautista, who is currently doing intensive research on digital mental health in Asian communities, had the rare opportunity to discuss with Biden and the First Lady about her proposed projects and programs.
"I personally had a conversation with the First Lady Dr. Jill Biden. I talked to her about being a woman and how important it is for women of color to see other women of color in positions of power. I talked to her personally about being vulnerable and the importance of talking about your mental health journey in an effort to de-stigmatize mental health," Bautista said.
She said the presidential couple was very amenable and receptive during their discussions on mental health issues.
"He (President Biden) talked a lot about how important it is for the Biden-Harris administration to put mental health at the forefront of their priorities. He's just very genuine and very receptive to all of our ideas," Bautista, who is also a research associate at the Raising Compassionate Leaders (RCL). RCL is a non-profit organization that gives families the resources and tools to help their children develop a personal identity, embrace human differences, think critically, and act against injustice towards themselves and others.
During the forum, Bautista was part of a presentation, in the form of a podcast show, that would highlight the voices of young people and the mental health space. "It would allow young people to come on to the show, tell their stories. We would also have a mental health expert that would provide some contacts and provide some evidence space resources," she said.
At the same time, Bautista was also able to present a tool that she helped develop. "I presented a digital mental health self-care kit that would allow for people to hear about the resources from that show and compile their own kit to use in a crisis. They can use it for mental health crises. They can use it when they just need to relax. They can use that kit how ever they want to and use those digital mental health resources," she expounded.
Bautista believes that putting more emphasis on mental health issues is extremely significant nowadays.
"I think that mental health issues and disorders have always been there. But I think that we are kinda in a really unique period now where young people feel empowered enough to be able to share their stories," she said.
"We also have things like the internet which both help and hinder mental health so we could use it as a platform to be able to talk about mental health. It's important to think about diverse community needs and how different communities approach mental health," she added.
Despite the advent of social media where people can actively share their stories and experiences, she said a so-called mental health stigma still exists in Asian communities. It was believed that stigmas are unfair, inaccurate ideas or beliefs that people use to negatively isolate and discriminate against others with certain traits or qualities.
"A lot of people in these communities don't like to talk about mental health since they still believe that it's a form of perception of success. If you were to say I'm depressed, people immediately think or in a lot of Asian communities, it has a lot to do with your family or your parents failed you, which isn't the case. If you have mental health issues, there's a very good chance that you came from a very perfectly normal family and it's just something that you have," she said.
Recent studies show that while 18% of the general population of the United States sought mental health services and resources, only 8.6% of Asian Americans did so. A related study found that white U.S. citizens take advantage of mental health services at three times the rate of Asian Americans.
Bautista noted that about 44% of college students including Asian Americans have reported having symptoms of depression and anxiety as of 2021. "That is really a large number and it's continuing to increase, too," she said.
She explained that there is a need to get rid of or at the very least, reduce the existence of this stigma through the use of technology and other conversational tools.
"It is important to find unique ways to open up these conversations about mental health with those types of communities. For me, I think that technology could be very beneficial for a lot of Asian communities because you can seek anonymous help. You can make phone calls or texts your therapists. It's confidential," she said.
"There's plenty of apps now where you can reach mental health professionals through texts or chats. It's very helpful because it allows for them to not have to confront their family, and a lot of Asian people live in multi-generational households as well, where a lot of people would hear their mental health issues so they would be able to do that quietly," she explained.
Bautista, in that forum, was also able to receive a $5,500 grant from Zoom to be used for her future mental health-related studies and advocacies.
According to Bautista, she is planning to tap the help of other non-profit groups, policymakers and the private sector to accomplish her end goal of de-stigmatizing mental health.
"I know that this is something I couldn't necessarily do alone. But I have a lot of faith in the coming generation. I have a lot of faith in their ability to just tell their stories and ability to share them with other people. I hope to de-stigmatize mental health in Asian communities and continue to talk about why it is important to allow ourselves to seek out help. That's my long-term goal," she said.
A few days after the forum, Bautista met with Rep. Katie Porter (D-Calif.) to discuss her plans of holding some sort of town hall meetings to disseminate mental health-related information and resources available to the community. (By Donnabelle Gatdula Arevalo/AJPress)