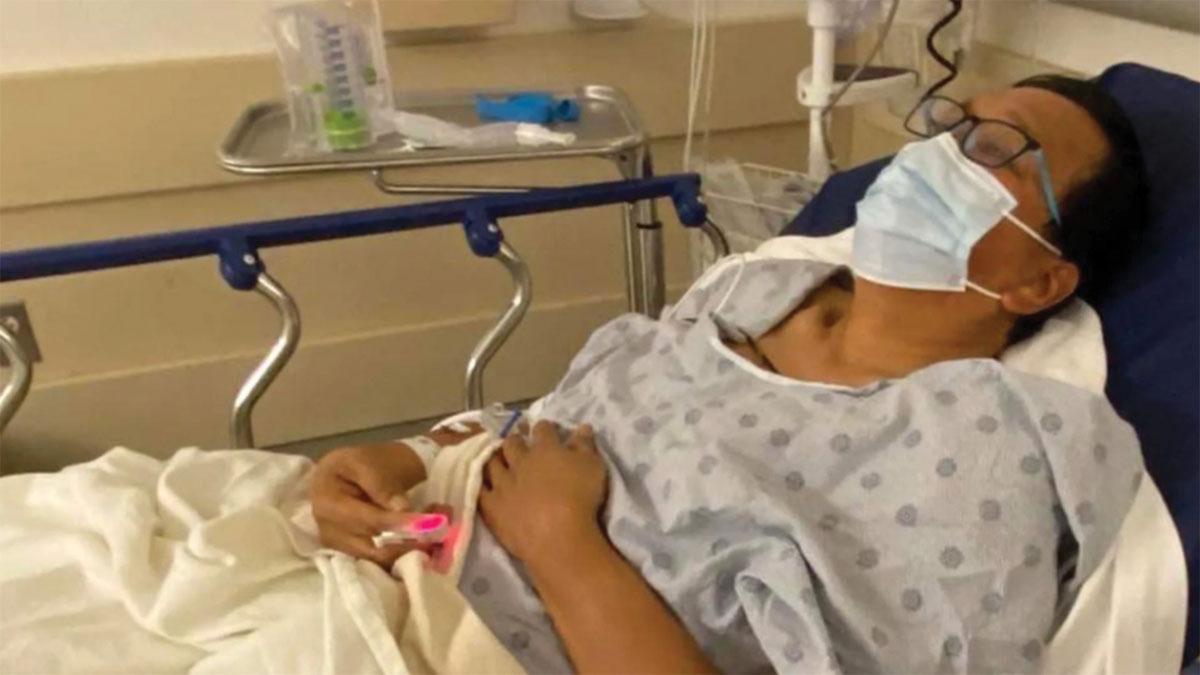 WHEN Filipino American veteran photojournalist Nicanor "Nikki" Arriola and his wife Julienne were attacked and assaulted in front of the California state Capitol in Sacramento, he knew it was a calling to speak out against hate incidents.
"It's like a storyteller becomes a story," said Nikki Arriola in an interview with the Asian Journal, recounting how he has usually been behind the camera in reporting anti-Asian attacks.
The couple was visiting relatives in Sacramento, with the photojournalist equipped with his two cameras during a stop at the Capitol to "take some human interests photographs that I could use for my work and my advocacy."
However, the tourist experience took a turn and months later, the couple is determined to take action to prevent more hate crimes and incidents.
"This is definitely an eye-opener, not only for us, but for the entire society. We have to stand firm in letting the authorities know that we cannot just let these incidents pass and stay unnoticed. We should, as a society, also be vigilant against these types of crimes," Arriola said, who noted that similar cases in the past have been left unresolved as most of the victims often opted to let them slide due to the fear of retaliation from assailants and possible immigration-related repercussions.
"We have met actual people who have experienced the same fate but who remained mum. They thought it's just going to be a waste of time and the case will not prosper at all. Some of these people were 'undocumented' and they fear that coming out in the open and telling their ordeal will adversely affect their stay in the US. But we explained to them that [immigration] and police matters are totally different," he added.
On February 1, while Arriola, who was wearing his press badge, and his wife Julienne were strolling and taking pictures at the Sacramento State Capitol, a 6-foot man believed to be in his 30s tried to grab Arriola's camera. When the couple struggled, the assailant kicked, punched and dragged them toward his getaway car. This incident reportedly happened in front of a crowd of witnesses.
"He didn't hesitate. I was even wearing my press ID. He knew there were a lot of people taking videos and pictures of him. We knew it was not random. He had got his prying eyes on us before he decided to attack us," Arriola recounted.
The suspect, identified as Keylen Xavier Lee Farley, was charged with three felony counts by the Sacramento District Attorney, according to reports. The counts include two for robbery of the second degree and aggravated assault and a third count for elder abuse.
Arriola said their case is not considered a hate crime since there were no racist slurs involved during the incident.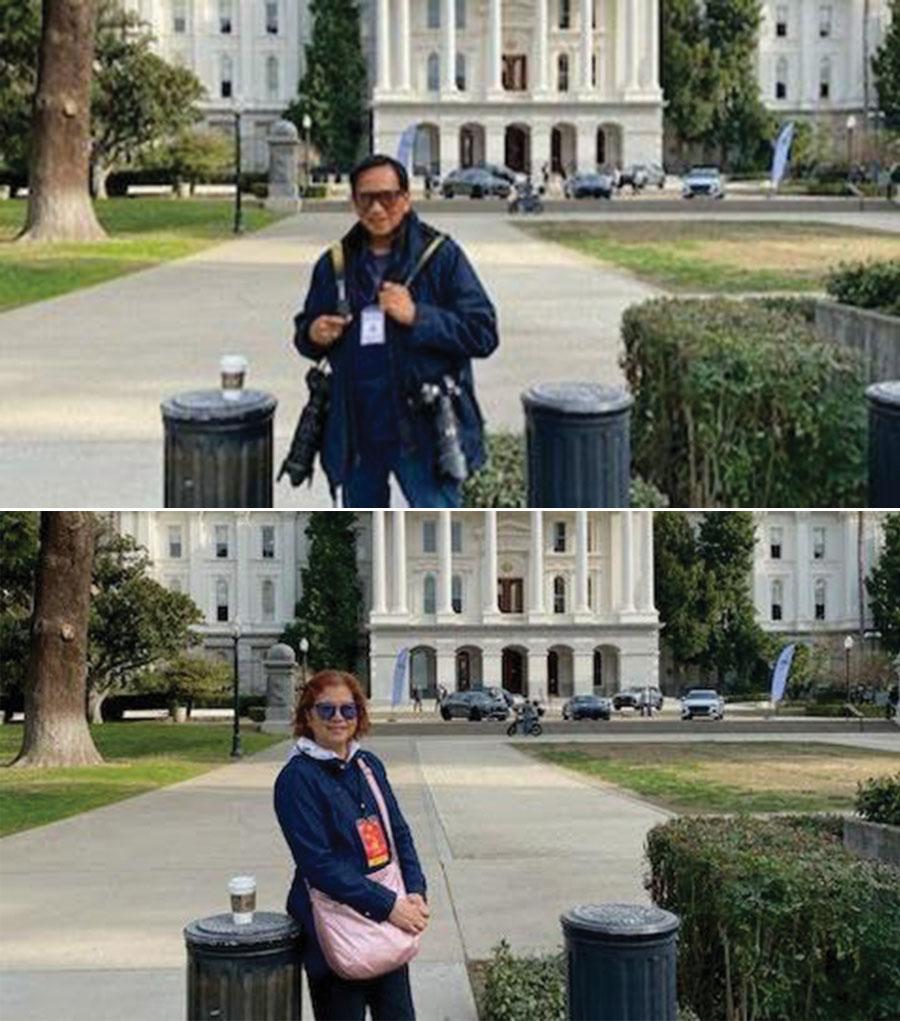 Arriola, 63, suffered six broken ribs, head concussions, and abrasions all over his body while Julienne, 65, had knee and other bone injuries. Both were confined at the University of California Davis Medical Center for several days after the assault.
In the weeks following the assault, the Arriolas have actively been engaging themselves in the community and church groups to retell their story and let the public learn from their experience.
The assailant, who is now in jail, is awaiting a preliminary hearing on May 1.
"We can forgive him (the assailant) as God has told us offenders can change if given a chance, but we cannot let him get away with what he has done to us. We have the law. We have to let the law do its work," said Arriola.
For her part, Thelma Sugay, president of the Fil-Am Press Association of California said they recently learned that police are now investigating a "person of interest" as the driver of the getaway vehicle.
Sugay is also helping the Arriolas with their next plan of action. "According to Nikki, his plan is after he goes through with this, he could come up with a manual to serve as some sort of guide for [future] hate crime victims. He would try to learn the process and he would share all his knowledge and the pitfalls so it could be expedited for the next one," she said.
"I think, this is a very noble (move on the part of Nikki). I think he does not want this incident that almost cost his life to be insignificant. He just wants to help people to go through or those who might be going through this process to learn how to deal with it and don't be afraid," said Sugay.
According to Nikki, they are also planning to hold a series of anti-hate forums and symposiums on this matter to help educate the public.
"We will never stop until we get justice. We've been badly hurt. We are still suffering up to now from our injuries. We've been traumatized. We thought that will be the end of us and we'll just die there," Arriola lamented.
"The wounds may heal but the trauma will still be there for God knows how long. Sometimes, I will just find myself crying. We cannot even go back to our normal jobs," Julienne said.
Since last month, Arriola had been in and out of the emergency room due to continued swelling and inflammation from his broken ribs. His wife, who had been diagnosed with osteoporosis, is still hurting and sometimes needs assistance when walking and standing up.
Since they migrated to the United States in 2001, caregiving has been the Arriolas' main source of income. However, they can barely cope with their daily finances since their injuries are preventing them from carrying out their normal work routines, which require heavy lifting and standing for long periods.
Despite the ordeal that they went through, the couple still believes in the goodness of society.
They credit the witnesses who were able to get the plate number of the getaway car and those who tried, in a way, to stand between Arriola and the assailant.
"I would like to thank all the people who've extended help and those who are helping us go through this situation. My fellow journalists both here and in the Philippines, my churchmates, the Fil-Am community, my family and I are very grateful for all your support," Arriola said.
Fil-Am groups have created GoFundMe initiatives for the Arriolas. The fundraiser, organized by the National Alliance for Filipino Concerns (NAFCON) member organizations, LA Kalusugan Collective (LAKAS) and the Filipino Migrant Center, can be found at http://tinyurl.com/helpthearriolas. The National Federation of Filipino American Associations Greater LA has also started a GoFundMe page at:
https://www.gofundme.com/f/vf6zak-fight-for-justice-elderly-filams-attacked.
"We implore you to join us in calling for justice. As an organization, NaFFAA GLA, we strongly condemn this brutal act of violence and demand that California Attorney General Rob Bonta investigate this crime as a potential Anti-Asian hate crime. We must hold the attackers accountable for their actions and ensure that justice is served," the organization wrote on the GoFundMe page. n