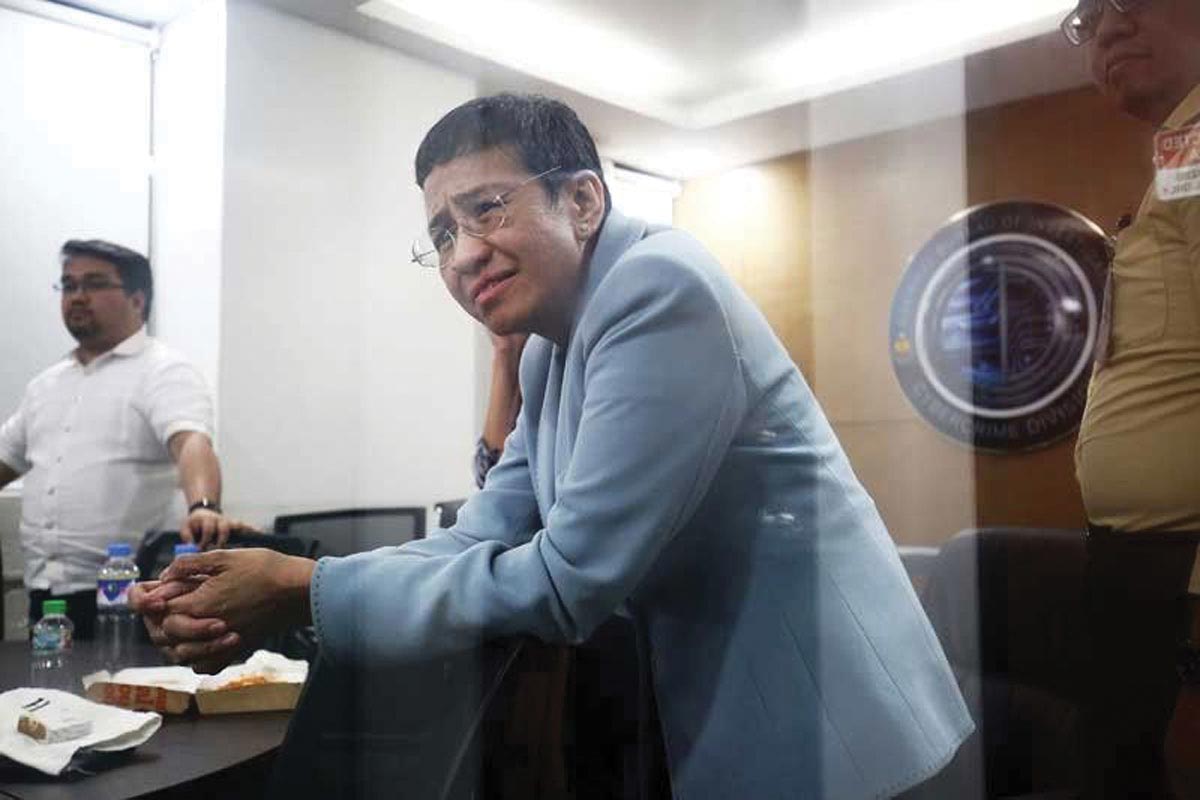 RAPPLER co-founder and CEO Maria Ressa's motion to travel to the United States has been denied by the Philippine Court of Appeals (CA).
The Special 14th Division said Ressa failed to prove that her travel to the U.S. was "necessary and urgent."
"In view of Ressa's failure to prove that her travel to the United States of America is necessary and urgent, there is no basis to grant her motion," the resolution released on Tuesday, August 18 said.
"Premises considered, Maria A. Ressa's Very Urgent Motion for Permission to Travel Abroad is Denied," it added.
Ressa sought permission to travel abroad for the theatrical release and panel discussions for the documentary "A Thousand Cuts" from Aug. 1 to 31, and to receive the 2020 International Press Freedom Award on Aug. 24 from the National Press Club in Washington, D.C.
She said she would have returned to the Philippines on September 19.
The appeals court, however, said: "Other than her brief narration, she has not presented further evidence to warrant her physical presence at the theatrical release and in the panel discussions of the documentary 'A Thousand Cuts.'"
"There is also no sufficient evidence to justify her intention to personally receive the award from the National Press Club. To reiterate, Ressa bears the burden of proving that her intended travel is necessary and urgent," it added.
The CA also pointed out that Ressa could use video conferencing and other technological applications as she has been doing to accommodate foreign interviews and join international conferences.
"While the Constitution guarantees the freedom of movement, it also recognizes that such liberty is not an absolute right. For instance, a person facing a criminal indictment and provisionally released on bail does not have an unrestricted right to travel because of the necessity of safeguarding the system of justice," it said.
Ressa and former Rappler staffer Reynaldo Santos Jr. on June 15 were convicted of cyber libel by a Manila court.
Manila Regional Trial Court Branch 46 Judge Rainelda Estacio-Montesa found them guilty of violating Section 4(c)(4) of the Cybercrime Prevention Act of 2012, or cyber libel, and sentenced them to the indeterminate penalty of imprisonment ranging from six months and one day as a minimum to up to six years.
The court allowed bail under the same bond. It also ordered Ressa and Santos to pay private complainant Wilfredo Keng P200,000 in moral damages and another P200,000 (a total of $7,900) in exemplary damages.
Keng in 2017 filed cyber libel charges against the two for naming him in an article as the owner of a sports utility vehicle (SUV) used by the late Chief Justice Renato Corona, who was then facing impeachment in 2012.
He filed a second cyber libel complaint against Ressa for her Feb. 15, 2019 tweet wherein she attached screenshots of a 2002 Philstar.com article entitled "Influential businessman eyed in ex-councilor's slay."