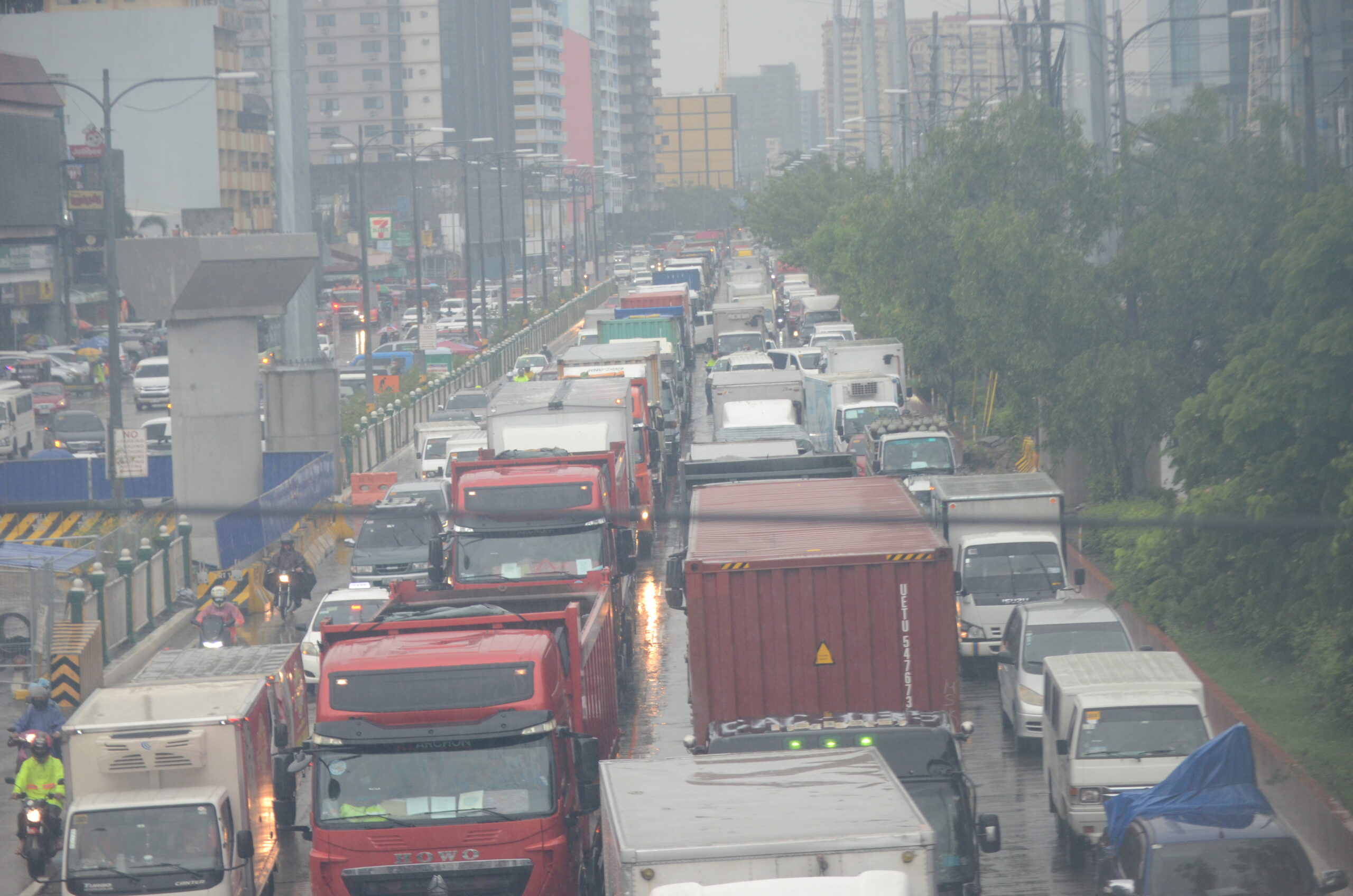 METRO Manila has reverted to a stricter general community quarantine (GCQ) "with heightened restrictions" after the country's health department confirmed local transmission of the more infectious Delta variant of COVID-19.
Presidential Spokesperson Harry Roque on Friday, July 23, announced that Philippine President Rodrigo Duterte approved the recommendation of the Inter-Agency Task Force (IATF) to place the National Capital Region (NCR) under GCQ with heightened restrictions from July 23 to July 31.
Ilocos Norte, Ilocos Sur, Davao de Oro, and Davao del Norte were likewise placed under a more restrictive GCQ until the end of July.
On the other hand, Davao del Sur, which was previously under the modified enhanced community quarantine (MECQ), was placed under GCQ.
Previously, Metro Manila was under normal GCQ while both Ilocos Norte and Ilocos Sur were under the modified GCQ. Davao de Oro and Davao del Norte were under MECQ.
Delta variant
On Thursday, July 22, the Philippine Department of Health (DOH) confirmed that health authorities have detected the local transmission of the Delta variant in the country.
"Following the phylogenetic analysis conducted by the University of the Philippines – Philippine Genome Center, and case investigation by the DOH Epidemiology Bureau and the regional and local epidemiology and surveillance units, clusters of Delta variant cases were seen to be linked to other local cases, therefore, exhibiting local transmission," it said in a statement.
The agency logged 12 new Delta cases, bringing the total number to 47.
Of the additional cases, six were detected in Bataan, two in Laguna, one in Manila, two in Pasig City, and one in Taguig City.
"All cases have been tagged as recovered but their outcomes are being validated by our regional and local health offices," the DOH noted.
"With the detection of additional cases, it is crucial that we implement enhanced response immediately in the areas where these cases were detected and its contiguous local government units as well as areas with case spikes with the premise that there may be ongoing local transmission already," it added.
Restrictions
For areas under GCQ with heightened restrictions, children aged five years old and above will no longer be allowed to leave their homes as only individuals aged 18 to 65 can go outside.
A stricter GCQ also meant that only essential travel is allowed but public transportation remains operational.
Indoor dine-in services will be limited to 20% venue or seating capacity while outdoor or al fresco dining will be allowed at 50% capacity.
Outdoor tourist attractions may be opened at 30 percent with strict adherence to minimum public health standards.
Regional gatherings, necrological services, wakes, inurnment, and funerals for those who died of causes other than COVID-19 will be allowed up to 10 percent of the venue capacity.
Moreover, personal care services that don't require mask removal such as salons, parlors, and beauty clinics can operate at 30 percent capacity along with non-contact sports, games, and scrimmages held outdoors.
Meanwhile, entertainment venues, such as bars, concert halls, theaters, etc; recreational venues, such as internet cafes, billiards halls, arcades, etc; amusement parks, fairs, playgrounds, kiddie rides; indoor sports courts and venues and indoor tourist attractions; venues for meetings, conferences, exhibitions will not be allowed in GCQ areas with heightened restrictions.