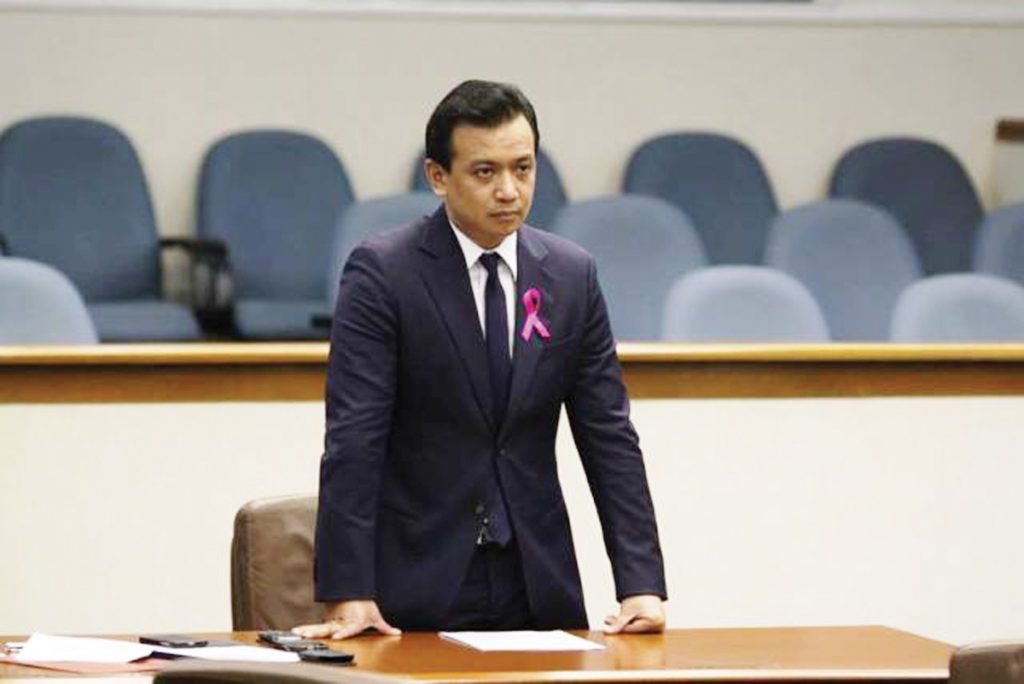 The Department of Justice (DOJ) insisted on Tuesday, November 13, that President Rodrigo Duterte's order regarding the amnesty revocation granted to Sen. Antonio Trillanes IV by former President Benigno "Noynoy" Aquino III is legal.  
DOJ's acting prosecutor-general Richard Anthony Fadullon is adamant on stating that the president's decision to revoke Trillanes' amnesty is a "valid exercise" of executive powers.
"He (the president) made an executive determination that the conditions set forth in Proclamation No. 75, were not complied with by accused Trillanes. The President did so because the State cannot be estopped nor be held hostage by the misrepresentations of accused Trillanes," the DOJ stated as reported by ABS-CBN News.
In the six-page statement, the justice department claimed that Trillanes manipulated the entire scheme to make it appear as if the senator was able to comply with all the requirements and was qualified to be granted amnesty.
"Now, as it was then, the grant of amnesty to accused Trillanes under Proclamation No. 75 was a heavily scripted process. Why? Recall again the hasty crafting of Proclamation No. 50 to forestall the first scheduled promulgation of judgment on October 12, 2010," the DOJ filing said.
As such, the president was in the authority to practice his power and responsibility to rectify the erroneous inclusion of Trillanes among those granted amnesty because the senator failed to comply with the requirement.
"The erroneous application and enforcement of the law by public officers do not bar subsequent correct application by the State. Proclamation 572 only aimed to correct the erroneous grant of amnesty to Trillanes" the DOJ stated.
"The records of this case is replete with numerous motions filed by accused Trillanes to admittedly stall the first scheduled promulgation of judgment. It should be stressed that Proclamation No. 75 was merely the second, a convenient device to avert a probable conviction scheduled for December 16, 2010," it added.
According to the DOJ, the senator's alleged non-admission of guilt to his participation in the 2003 Oakwood mutiny could have been considered a withdrawal of his application for amnesty. For the justice department, Trillanes' failure to find fault in his mutiny would render his application void.
The said paper was in reply to a motion for reconsideration earlier filed by Trillanes before the Makati Regional Trial Court Branch 148. However, the trial court under presiding judge Oscar Pimentel decided to dismiss the coup d'etat charges filed against Trillanes in relation to the mutiny.