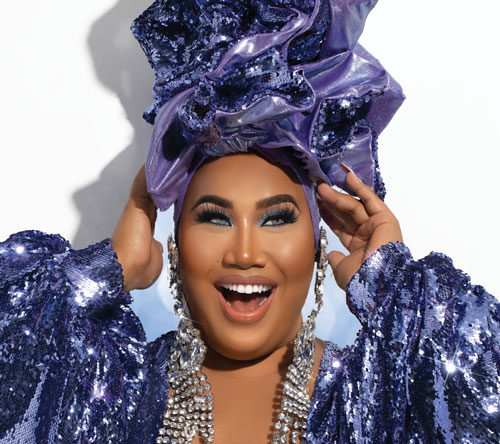 SEVEN years ago, Patrick Starrr wasn't given a shift at a MAC Cosmetics store he was working at in Orlando, Florida, so he turned to YouTube and uploaded his first tutorial walking viewers through his daily makeup routine.
To date, Starrr has become a leading beauty guru in the online space, amassing over 4.4 million followers on the video hosting platform and 4.6 million on Instagram.
Born Patrick Simondac, Starrr grew up in Orlando as the eldest of three boys. Like the pressures in many Filipino families, he was encouraged to study nursing, but his heart was in all things beauty after experimenting with photography and Photoshop to eliminate blemishes and add makeup.
His digital following has garnered him opportunities to have famous faces from Naomi Campbell to the Kardashians in his videos, and an array of brand collaborations, including a five-collection line with MAC Cosmetics.
Most recently, he worked with Jack Daniel's Tennessee Fire for its "Drag Queen Mukbang" series for Pride Month in June, during which he filmed a video talking about his foray into makeup and first drag experience — while eating a spread of food and mixing cocktails using the whiskey.
On top of his collaborations, Starrr recently announced that he will be launching his own beauty brand called ONE/SIZE, debuting on Sephora online on July 17 and in stores on July 30 through a joint venture with Luxury Brand Partners. The brand's moniker comes from Starrr's mission of inclusivity and body positivity.
"ONE/SIZE is diversity, variety, for everyone," Starrr told WWD. "This is an overweight, bald, Asian American man. But I've somehow been able to break through the glass ceiling to be celebrated. It is all-encompassing diversity and I think that is gonna be something special."
In a recent interview with the Asian Journal, Starrr talks about developing relationships with major brands and how he's defying Filipino beauty standards through his platform.
Asian Journal (AJ): During June as Pride month, you took part in a campaign with Jack Daniel's. How did you get involved and what was the process of filming yourself for that?
Patrick Starrr (PS): With my manager, who I've had for five years now, it's always been a thing to get a Jack and Coke with a little lime at events. It was organic when this partnership happened because she was like, 'You love Jack Daniel's.' Never in my life would I have known Jack Daniel's to be an advocate for the LGBTQ+ community. For me, I had to jump on this because the magic of my social media and my [YouTube] channel was to partner with people larger than my own to create a presence and make a difference in the room and in the space that I live in on social media. For example, partnering with celebrities, I was able to create a conversation and utilize the viewership and spark conversation. The same goes for the brands that I chose to work with. It was so exciting to see Jack Daniel's want to partner with drag queens and myself.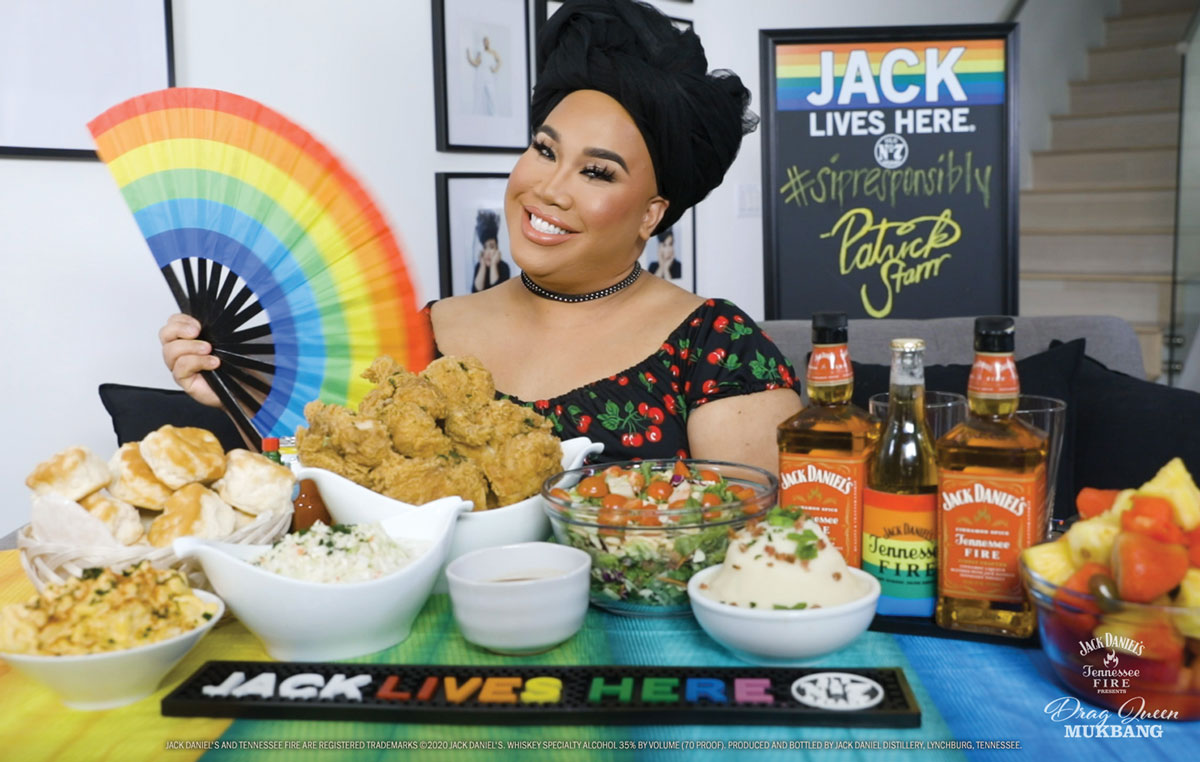 AJ: It's now July but what do you want viewers to learn from your episode and how can they continue to support the LGBTQ+ community?
PS: Social media is not enough. I think people assume that a retweet or a post is enough. It does spark change, but what are we doing that's action-based and that we can actually grow intention within our community? In working with Jack Daniel's, I was able to highlight my favorite centers in Florida, which is where I'm from, and what we can do to spark conversations. During COVID-19, there's so much more to consider like living situations for the LGBTQ+ community and it's hard even finding a job. It was hard for me to find a job growing up in Orlando and I was reprimanded for wearing makeup. I can't even imagine my trans brothers and sisters having a hard time keeping up a substantial livelihood.
These centers provide refuge for those who don't have the means to carry on and to find people who are like them to talk to. The places I highlight are like the LGBTIQ Center in Orlando, which has programming, activities and testing. Also, GaYBOR District Coalition in Tampa and here in Los Angeles, the Trans Wellness Center. I think it's amazing to just spark conversation to encourage them to participate in any way that they can, whether it's through donation or participating in programming. Social media is what we're depending on, especially now because of quarantine. So I want to challenge people what we can do within our means and reach to do something to make a difference in people's lives?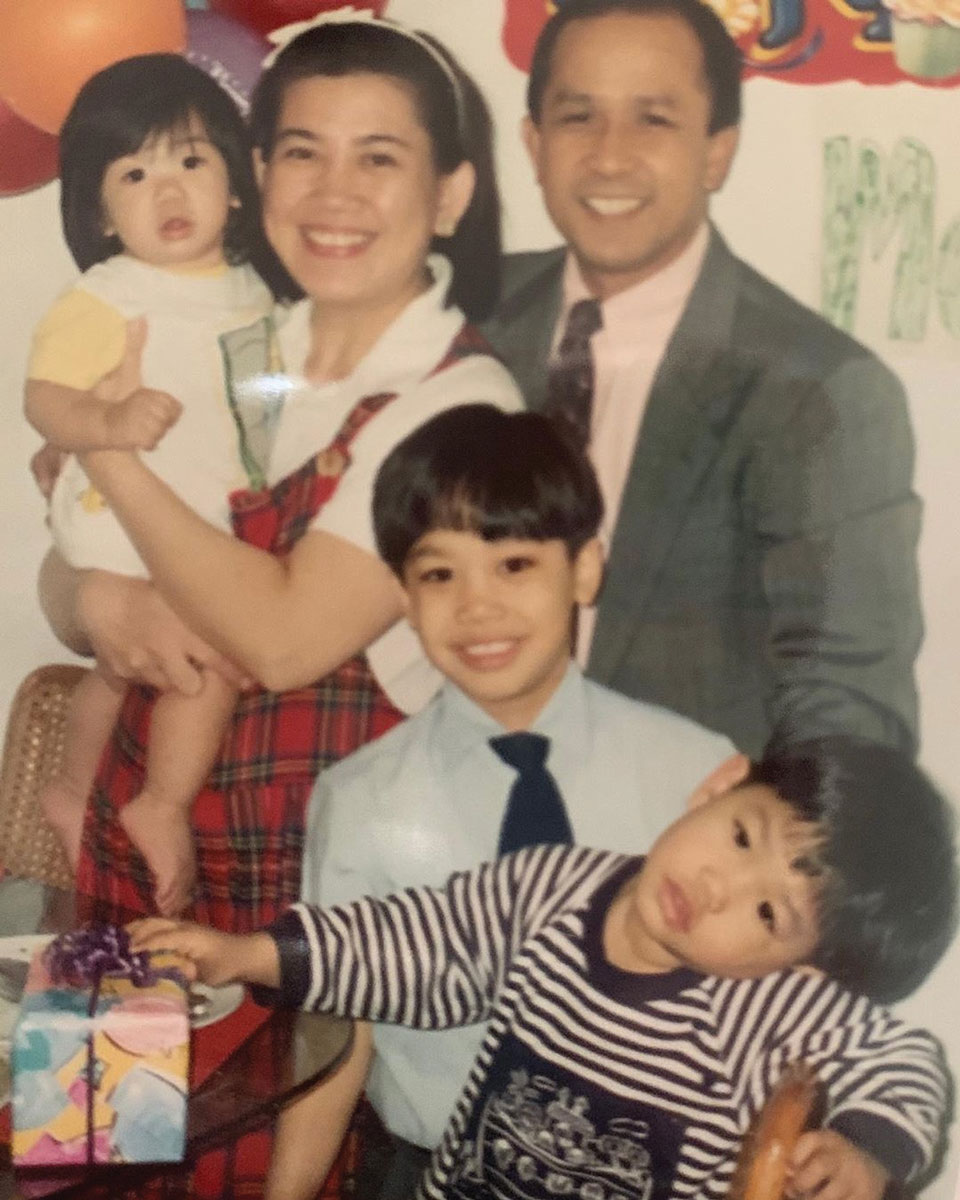 AJ: In the episode, you talk about growing up in Orlando and being encouraged to do your first drag pageant. What was that conversation like with your Filipino family about this form of self-expression and your identity?
PS: It's funny because being Filipino and Asian American, I had to come at it with a business angle — this is makeup, this is what I love to do, and to reassure my family that this is a potential livelihood. I'm first-generation, born here in the U.S., with my parents who immigrated and eventually became citizens of the U.S. So for me to prove to them economically that I could make it…that conversation was long and hard and just proving it to them. I'm sure a lot of POC members of the LGBTQ+ community have had a hard time relating to their traditional families and their ideologies of what it is to be new and to evolve and to be LGBTQ+.
Through the spectacle of drag, my fellowship and followers, they were able to see that I was making a positive difference. Simply eating at a restaurant, people would come up and say, 'Oh my god, are you Patrick Starrr? I love what you do. I love what you stand for.' I think that brought the change in their minds that this was with positive intent and with good faith to bring a voice for myself and millions of other people.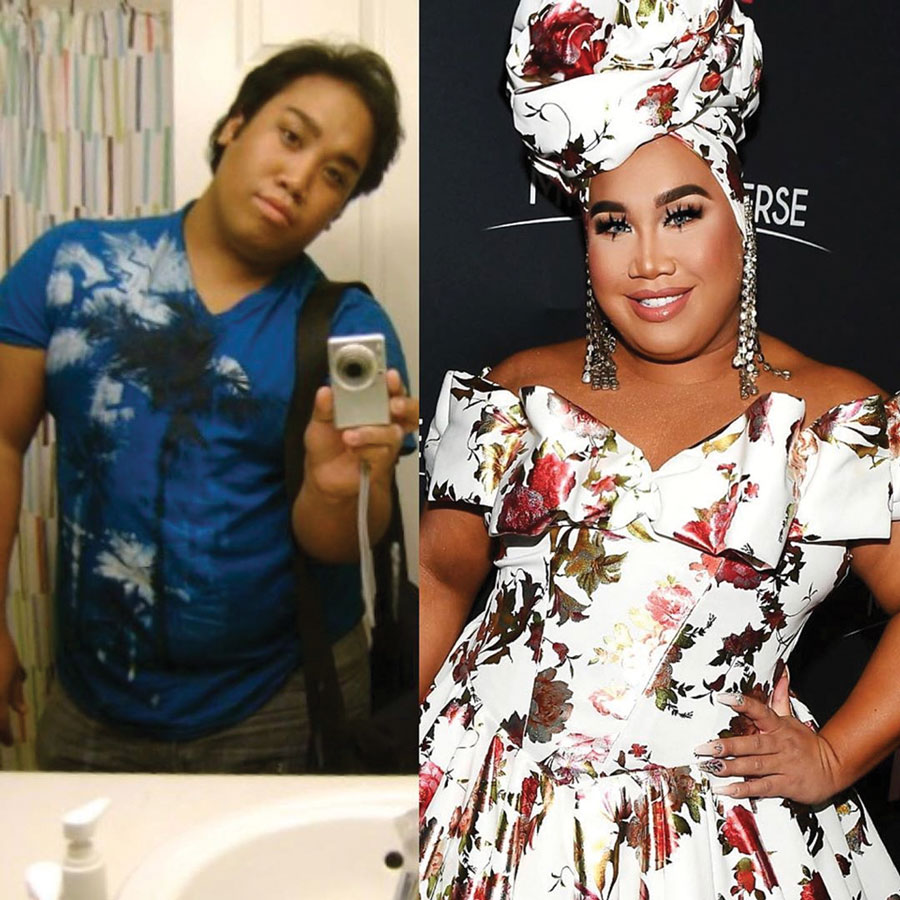 AJ: What does this mean for you to inspire a new generation of Filipino Americans and show that they're represented on social media and in big partnerships with brands like Jack Daniel's?
PS: It means everything. When I tell you I was at the grocery store last night, with my mask on and a fitted hat, and this girl looked at me and was like, 'Do you know Patrick Starrr' and I'm like, 'Yes.' And she goes, 'Are you Patrick Starrr?' It's funny because I didn't have makeup, a turban or [acrylic] nails on. She was Filipino and to see just through my eyes that have been viewed over 300 million times on the internet, my connection, and that they see a little bit of themselves and their heritage in me, means so much. I'm very proud to have sparked a change in the Filipino community and represent them in the beauty community as well.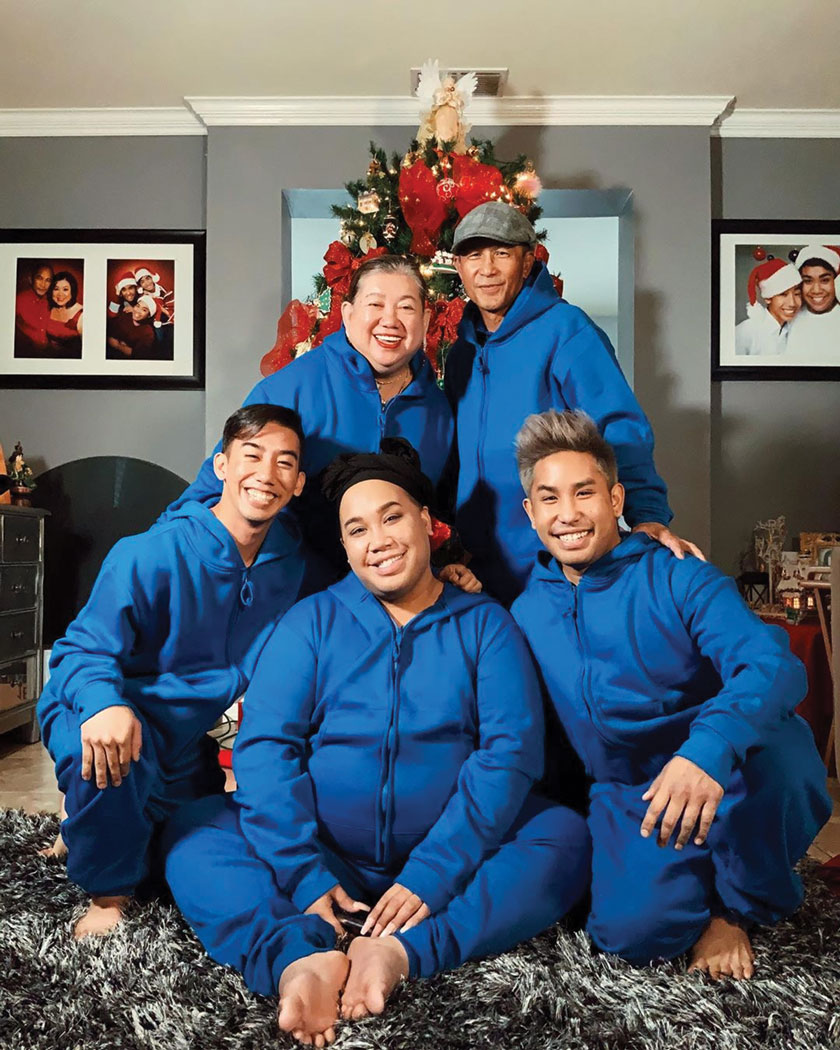 AJ: How has quarantine been for you? I know you're so used to doing things at home and through a screen, but has anything changed in terms of what kind of content you're putting out there or connecting more with your audience?
PS: I would say, if there was a FaceTime bill, I would be way past my bill and my limit. FaceTime has been such a saving grace to me in connecting to my peers in the influencer community and with all my friends back home. I encourage people to continue to connect with people with the power of technology and to make a difference. We have a purpose and that is to make the world a better place for humanity through Pride, Black Lives Matter.
AJ: With the Black Lives Matter, I'm sure you've found in a lot of Asian American, especially Filipino American, conversations is how people are talking to their families about the movement. It's also opening up questions about anti-blackness and colorism in our culture given how Filipinos have put lighter skin on a pedestal. How have you used your platform to defy those beauty standards and show that Filipinos are diverse in skin tones and no one type of skin is superior?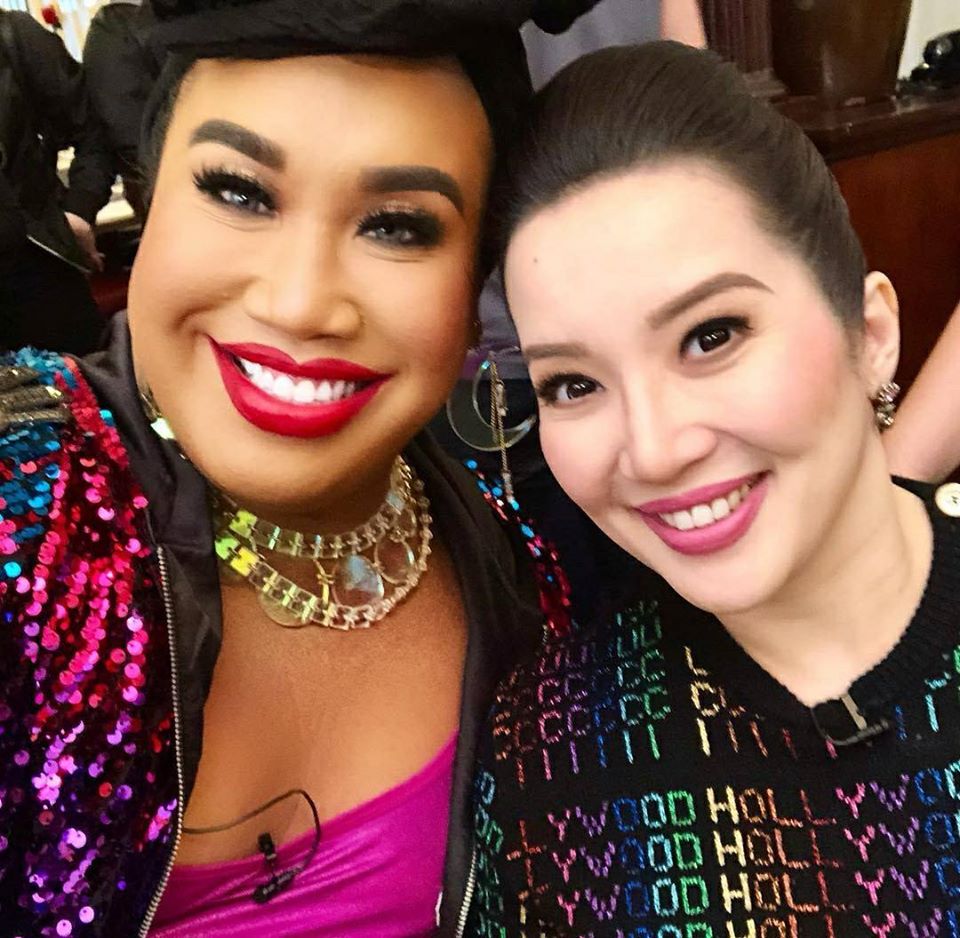 PS: In [2018], I met the one and only Kris Aquino. I was fortunate enough to have a collaboration internationally with MAC Cosmetics. She was a such a fan. She looks at me over some lumpia,  pancit,  adobo, the whole nines — she had showered the table with all the food at her favorite restaurant — and goes, 'You're so tan.'  The video was viewed millions of times on Facebook and her YouTube channel. My image was plastered everywhere in the Philippines and I proudly have my tan skin. For the Asian community to see someone that is unconventionally beautiful at the top of their game, whether it's me, Bretman [Rock] or anyone else, it really speaks volumes. I told her, 'Yes, I'm tan and I'm plus-sized and I'm different. Yet I'm here eating with you with my MAC collaboration.' She was very surprised after our interview. It was so thrilling to have that experience and to praise diversity and adversity all at the same time.
AJ: There are times when you share yourself without a full face of makeup and open up about what's going on in your life. How do you balance being vulnerable and sharing your life for everyone to watch while having a sense of privacy?
PS: This younger influencer asked me the same question in regards to how we go about standing for what we believe in and balancing our privacy. I said, 'Who you are on social media, no boundaries, tell them who you are — your race, your ethnicity, everything.' For what you stand for, I think there's a balance between you know, asking your friends and educating yourself. That way you can protect and really make the right move because sometimes people share too much and then it's almost like an IOU to the audience when that's not what you originally came to do to serve your community. I've been able to develop authentic friends in my close circle, being my makeup artists and family. You'll start to find a sense of balance and where you fit and where you're called. For me, if I'm going to talk about something that may or may not get me in trouble, I'm able to talk to my family and best friends to vent to them. If it's something that I've evaluated and considered to post online, then I'll take that next step. It's still unfiltered but I want to make sure it's said in the right way. That to me is balance in having a sense of community both in personal and public life.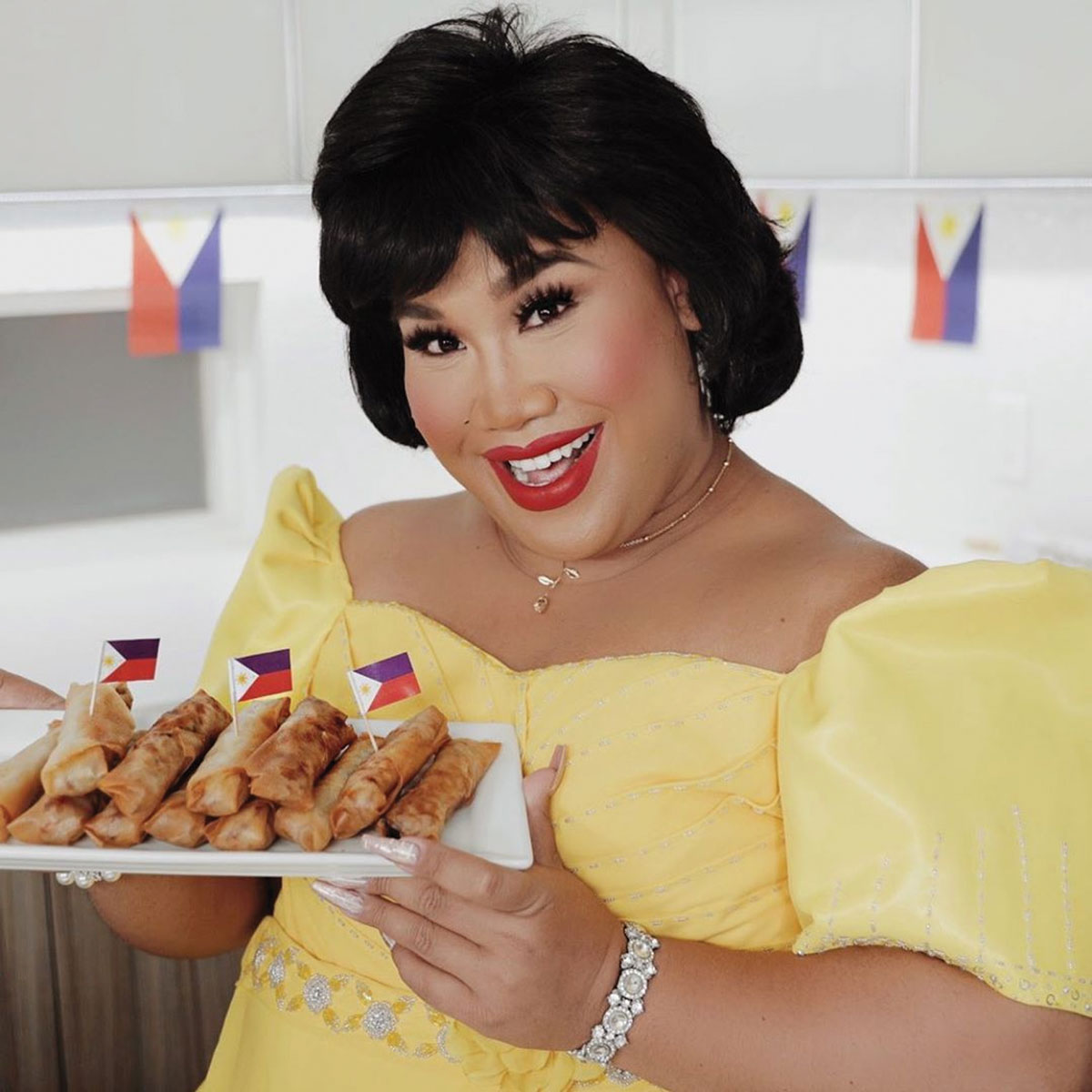 AJ: What are some of the misconceptions about being an online influencer that you want to debunk?
PS: The misconception is that being an influencer is easy and that we are not entrepreneurs. But people need to understand that we have our own wheelhouse, a business. I have an amazing team close to 10 people that no one may see or know. I'm here to support the business and the messaging, whether it's amplifying through PR, beauty, production value or storytelling and how we authentically tell that. Influencers in general, beauty or not, we may not have inventory or a distribution center to fulfill our supply and demand. We're here as advertisers in the space and how we go about advertising and voicing who we are and what we stand for is a misconception. People think we just TikTok. But that's the point of difference between me as Patrick Starrr and a younger influencer. In a matter of seven years that I've done this, that's what I've learned. Also being Asian, Filipino, that's the other part of it too, and having to build a business as a minority. I encourage people to really find their voice and their business to become a successful entrepreneur and influencer.
AJ: Any beauty and makeup trends you foresee in the coming months. People aren't really going anywhere right now but they're taking the time to focus on their skincare versus makeup.
PS: The biggest trend I foresee happening is skincare and how we go about removing the makeup. I've been talking to a few of my friends about how do you take off your makeup here and how do you do that there? That way we can have a proper skincare [routine] because those of us who love makeup aren't properly taking it off. That's something I found really interesting on how to remove makeup in a very performative way, but also beneficial. I've been looking at brands like Tatcha, Glam Glow, Ole Henriksen and Drunk Elephant — they have so much in their positioning when it comes to what they put into their brand. But for us in makeup, we have to make sure that they perform to the highest levels. So I think makeup removal will become the trend.
AJ: Anything else you want to add or what we can expect from you later this year?
PS: More content! For me, my mantra is that  makeup is a one size fits all.