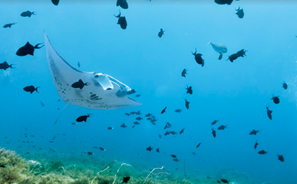 AFTER more than two years since the March 2020 lockdown due to the pandemic, travel professionals are optimistic that with the lifting of COVID-19 restrictions around the world, more people will be traveling in the coming months.
At the New York Travel and Adventure Show at the Jacob Javits Convention Center over the weekend, prospective travelers had a chance to see promotions from airlines, hotels, cruise companies, and travel agencies.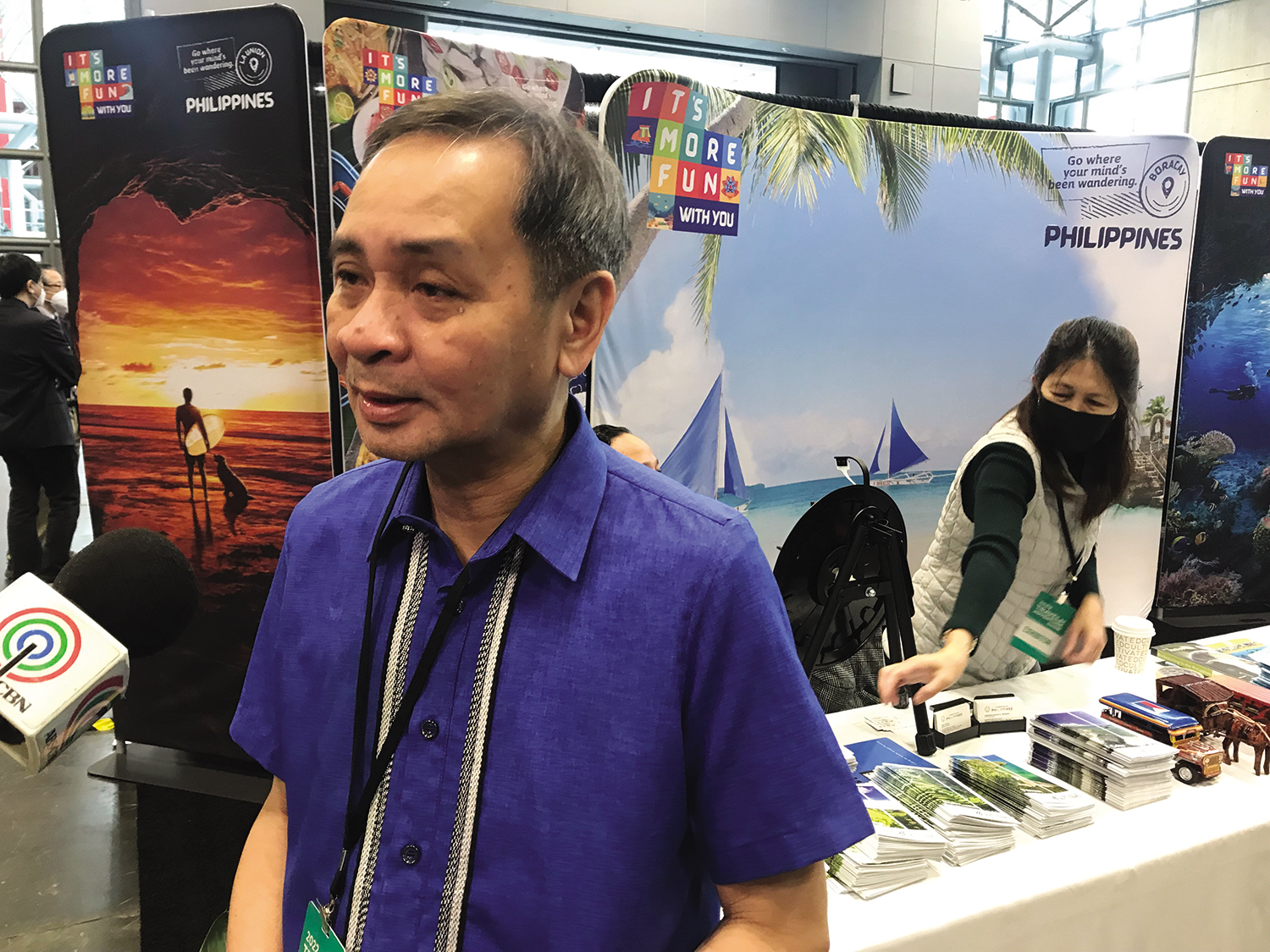 "The Philippines has been ready to accept tourists even before we open our borders," said Tourism Attache Francisco Lardizabal. "There are no quarantines and testing upon arrival although we still have rules and regulations for health and safety put in place by the local and national government."
Currently, only fully vaccinated foreign leisure travelers from visa-free countries are allowed to enter the Philippines.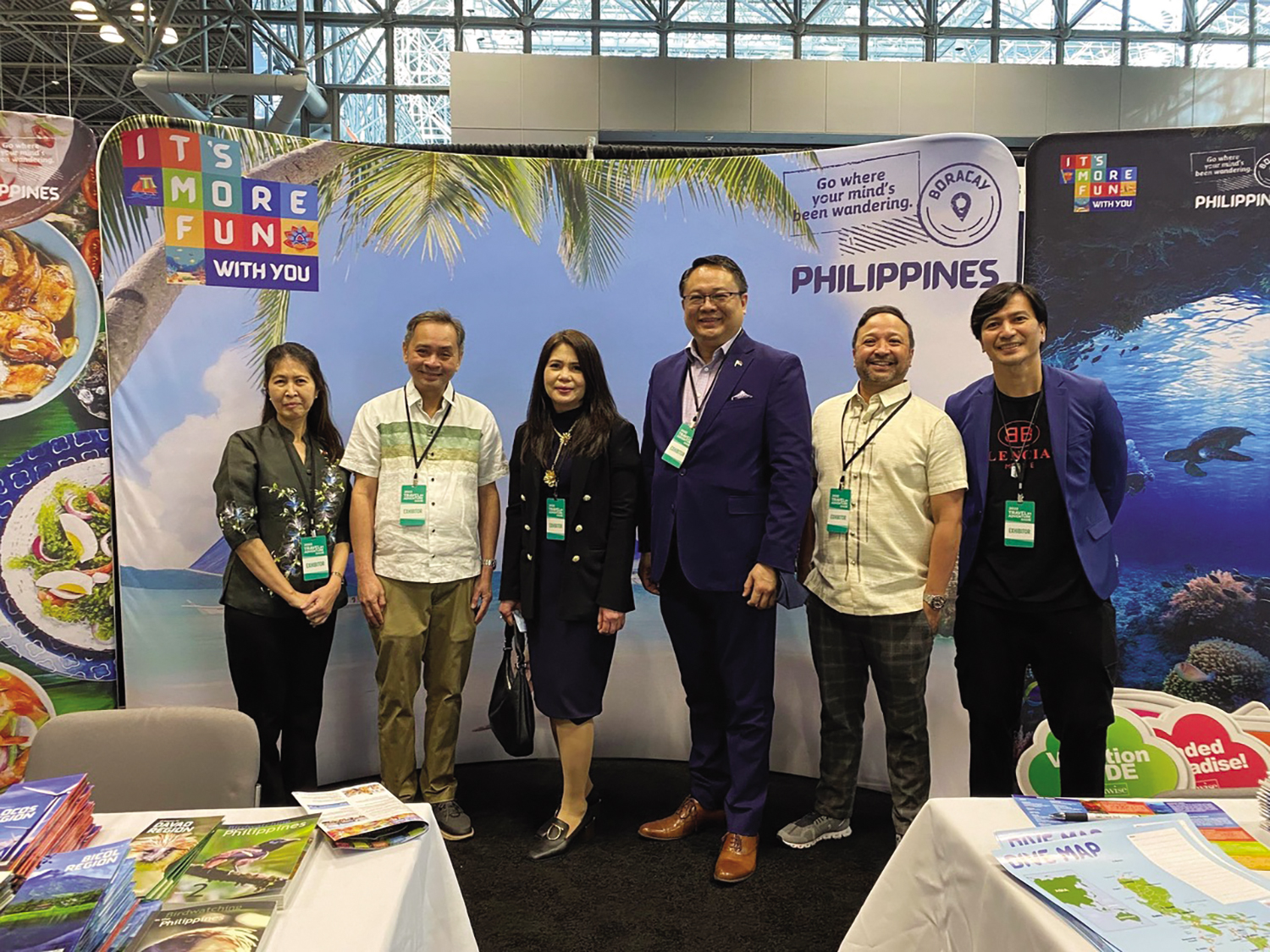 Lardizabal said that starting April 1, the Philippines will be open to foreign tourists as the Department of Tourism has talked with various local government units across the country to make inter-regional and intra-regional travel easier.
The country's partial reopening that began in February has recorded more than 100,000 tourist arrivals with the United States clocking in the highest number, followed by Canada, the United Kingdom, South Korea, and Australia.
"We are happy to see the gradual reopening of our borders finally bearing fruit as evidenced by the much higher foreign visitor arrivals," Tourism Secretary Berna Romulo-Puyat said in a report. "This will help safeguard the industry's revival, providing more jobs and livelihoods to Filipinos in the tourism sector.
In a previous Kapihan with the Fil-Am Press Club of New York, Puyat talked about the high vaccination rate of tourism workers and the country's compliance with global safety and hygiene protocols. DOT officials are hoping that the current low Covid-19 cases and simplified entry requirements would help boost tourist arrivals to revive the sector that was among the worst hit by the pandemic.
According to the Philippine Statistics Authority. the tourism industry's contribution to the Philippines' gross domestic product in 2019 was at 12.7 percent.
In his talk at the travel show, Alvin Adriano of Travelwise talked about how foreign tourists help contribute to the growth of the country's economy, asking future travelers to consider traveling to countries where they could provide more impact.
"The Philippines is a third-world country so your tourism dollars that you spend there will go a long way and change its economic outlook," Adriano said. "Or you can go to places like Paris, which has 26 million visitors. But how much are you helping? How much are you contributing to over-tourism?"
Tips from Travel Advisors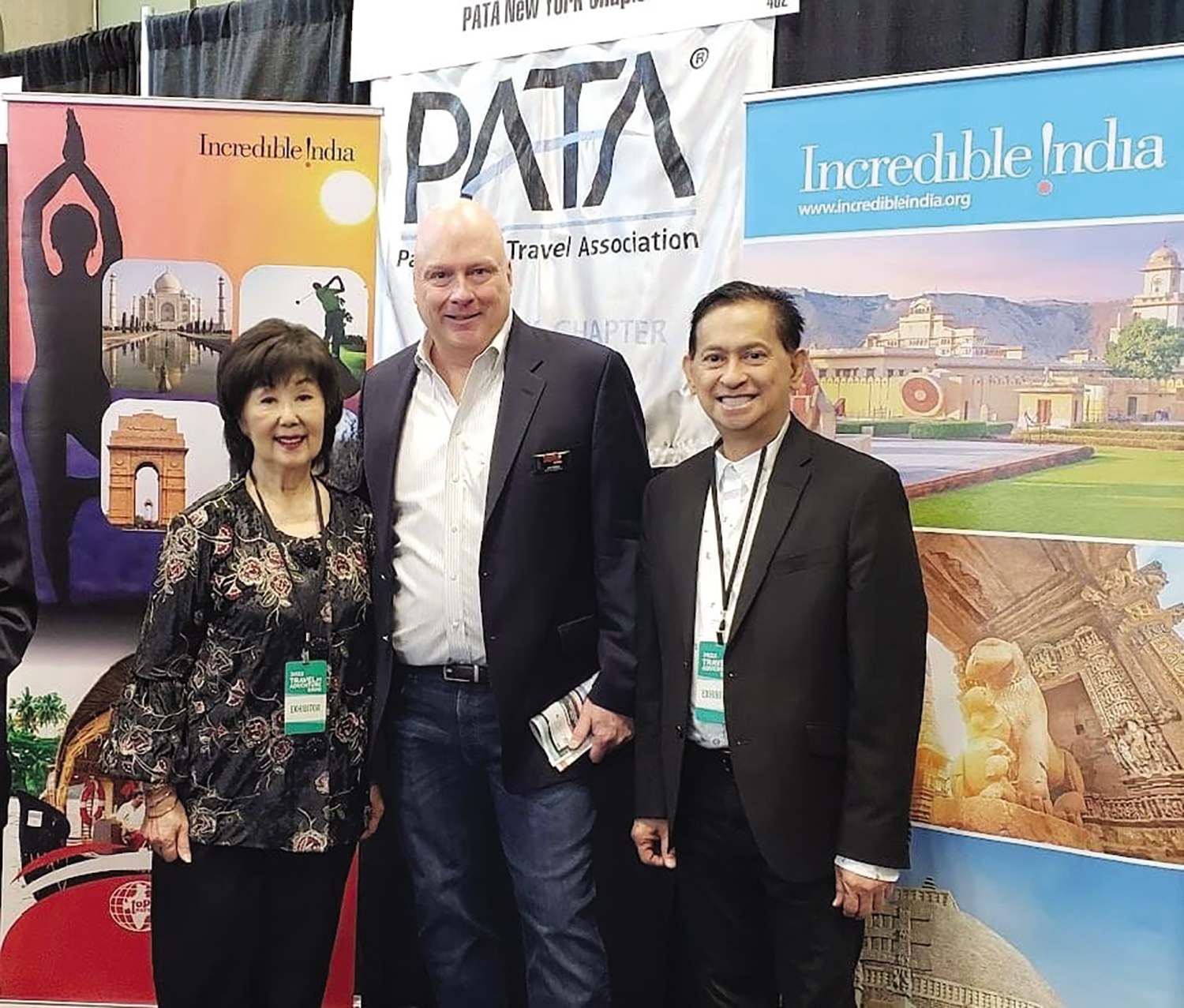 "The thing to keep in mind is to always be mindful of your destination's current situation because that can change overnight," shared Elizabeth Chin, former chair of the Pacific Asia Travel Association (PATA) New York. "Some borders still remain close, so that's one of the reasons why it's so important to keep in touch with a Travel Advisor because if you booked on your own, you are on your own."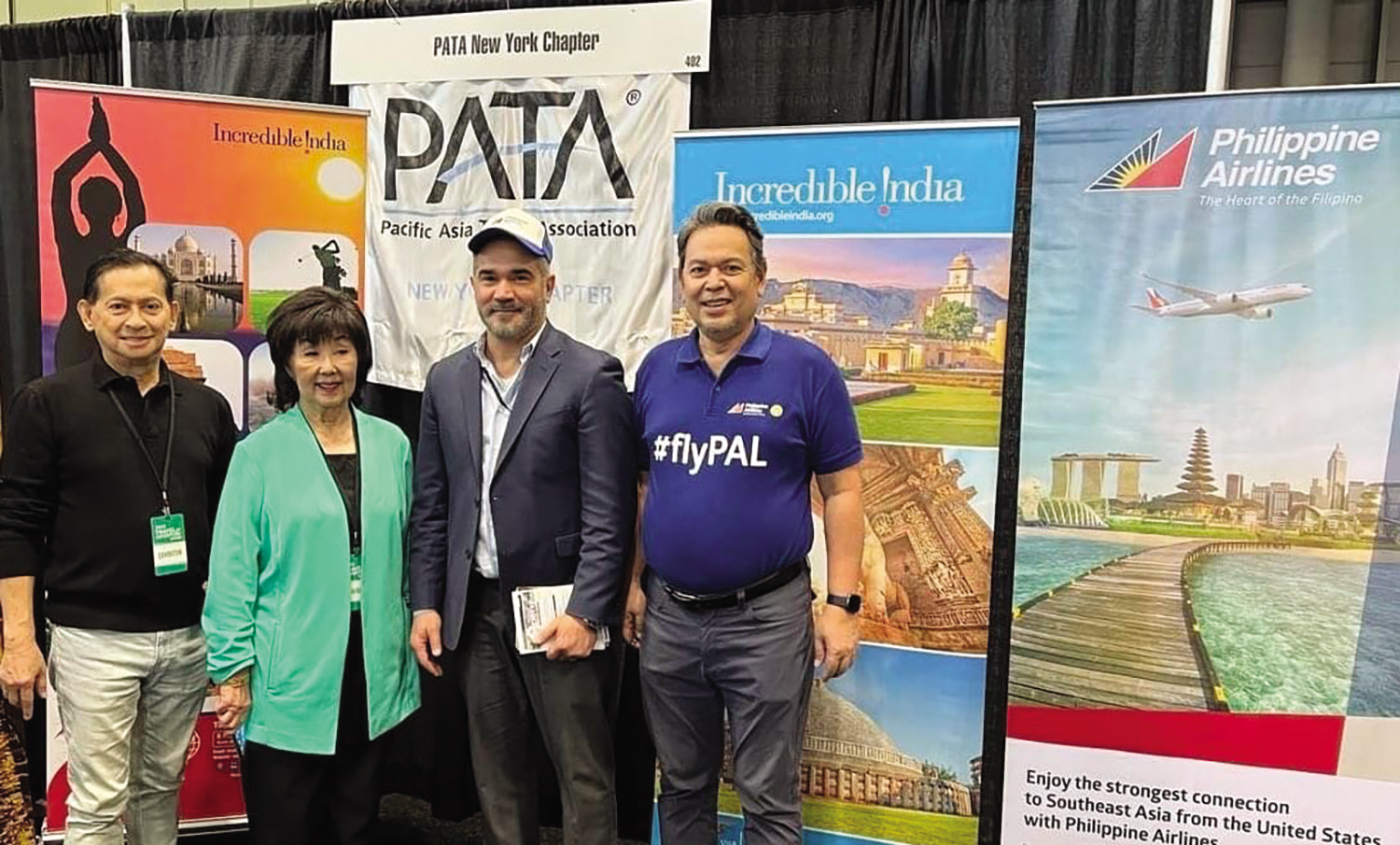 Joebert Opulencia, the current chair of PATA, is hopeful that more people will be traveling this year because they were not able to do so in the past two years.
"It's been a long two years for everyone to be at home or you know working from home. The only thing I would say is go to where your heart takes you," he said.
He also echoed Chin's tip about working with travel advisors.
"They are the people that can create ideal travel plans for you. They are your source of information. If you don't get them or if you don't approach them, then you're on your own," Opulencia said. "There is industry information out there available only to travel advisors that are not on websites so take advantage of that."
Chin talked about the pent-up demand of travelers after two years.
"Many people have accumulated wealth, big or small. There wasn't much spending to do so aside from the pent-up demand, people have money now to spend," she said. "So go out and spend, and go out and travel."
Opulencia also talked about insurance requirements, particularly medical insurance with a $35,000 coverage requirement for foreign tourists visiting the Philippines.
"Insurance is very important, it is essential. In the end, this would save you money if emergencies happen, like trip cancellation or if you need to extend your travel because you tested positive. The insurance pays for all of that," he explained.
Flight Updates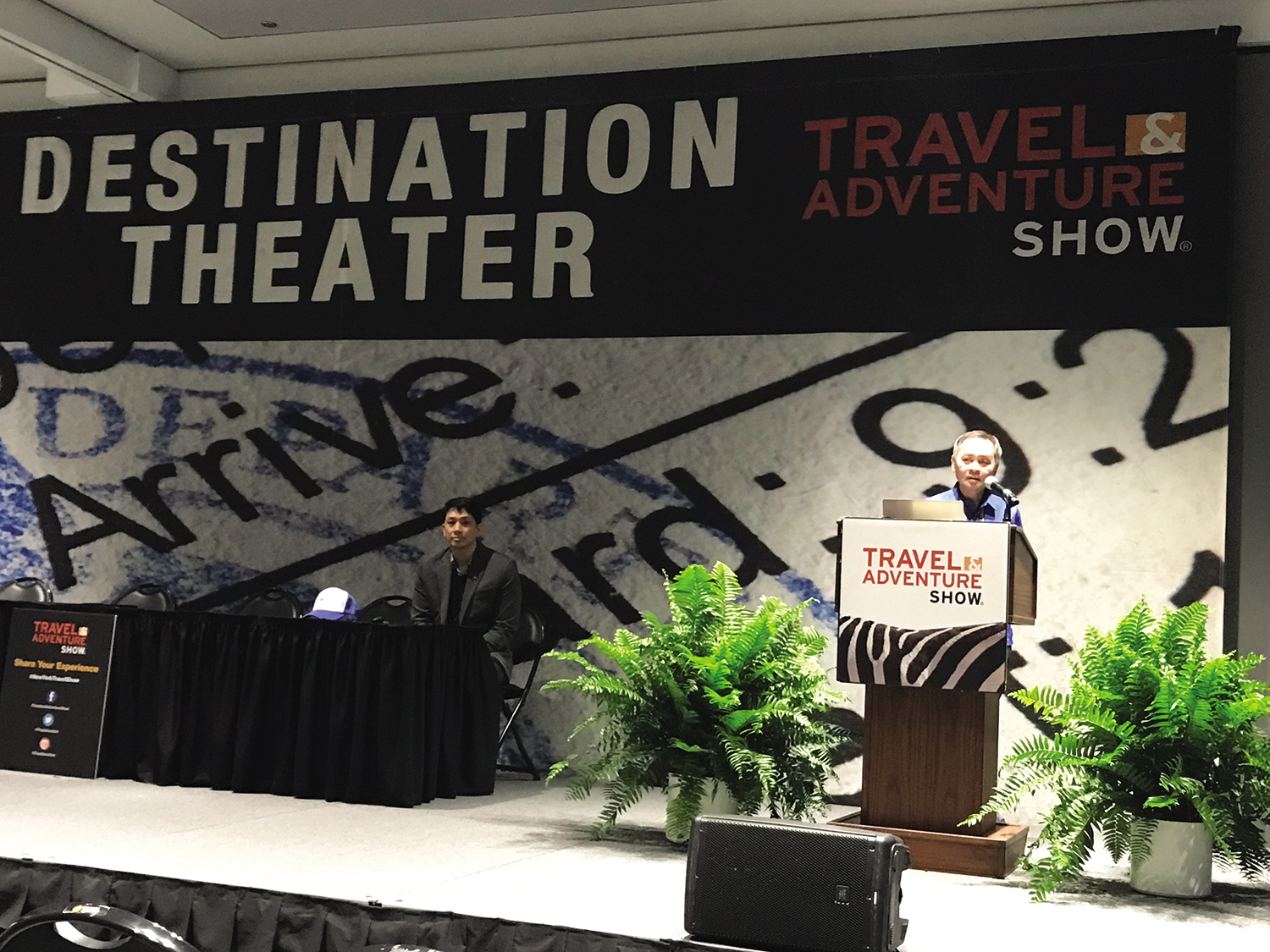 The country's flag carrier, Philippine Airlines, joined the Department of Tourism in the travel show.
Vic Suarez, PAL's area manager, provided updates about the flights from New York. PAL currently flies three times weekly, every Tuesday Thursday, and Saturday from JFK Airport.
"Our New York JFK to Manila (PR 127) is temporarily being rerouted to avoid flying through Russian airspace for now," Suarez shared. "We are taking this precautionary measure in view of airspace closure concerns related to the ongoing Russia-Ukraine conflict."
JFK-Manila and Toronto-Manila flights need to stop over briefly in Vancouver for a one-hour refueling stop before proceeding to Manila.
The eastbound flights from Manila (PR 126 and PR 118) will continue to operate nonstop Manila to New York JFK, and nonstop Manila to Toronto because these flights do not overfly Russian territory.
"If you're a foreign tourist flying with PAL, be sure you get your COVID travel insurance for at least 35,000 US dollars. That should cover you for COVID issues while you're in the Philippines then you can either get your negative PCR test results within 48 hours before departure or the most updated one or antigen test 24 hours before departure," Suarez shared. n