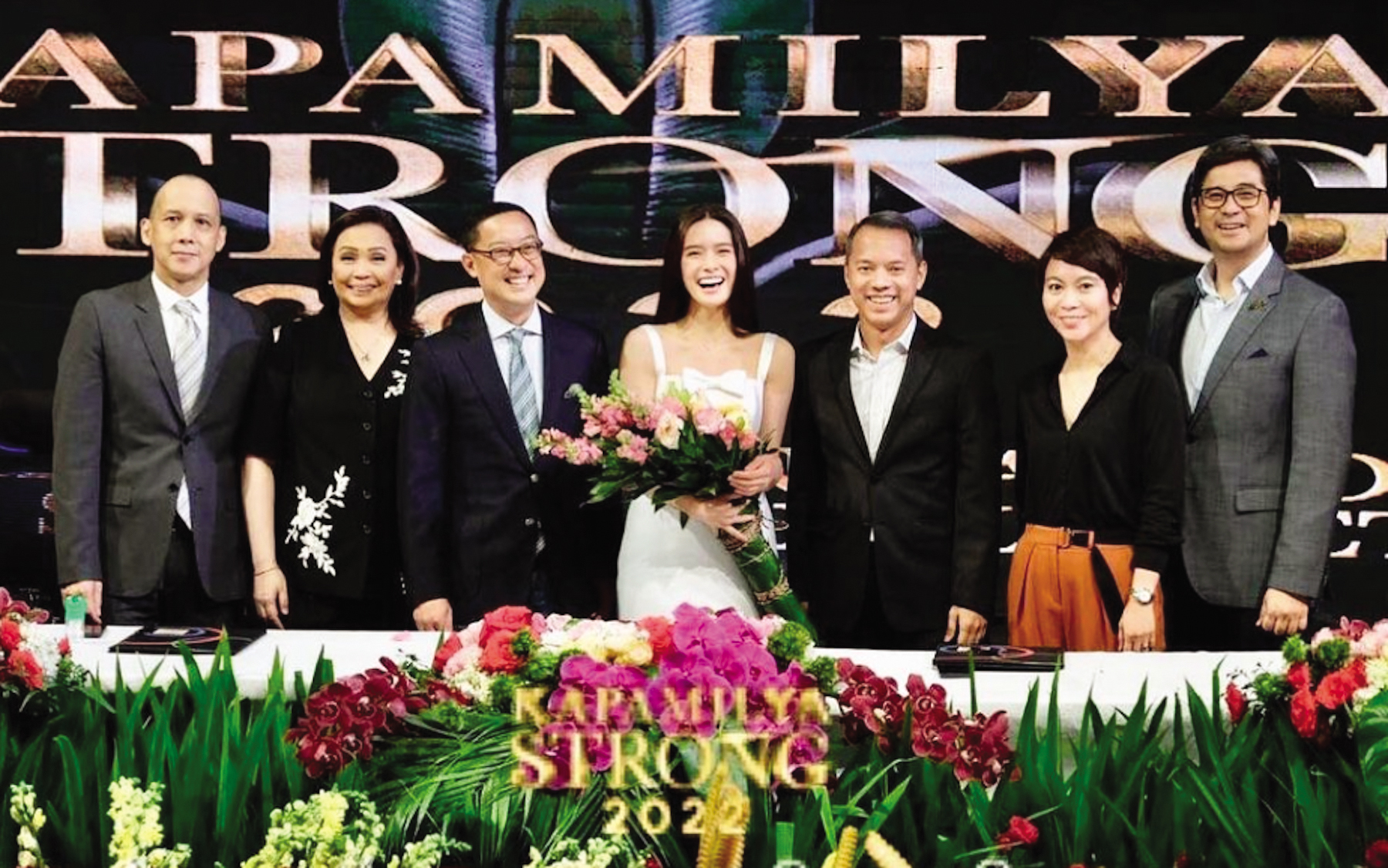 KAPAMILYA star Erich Gonzales is now married to businessman Mateo Lorenzo, according to various news reports.
The lead star of TV series like "Maria La Del Barrio," "Katorse," "Be My Lady," "Blood Sisters" and "La Vida Lena" reportedly tied the knot with Lorenzo at the St. James the Great Parish in Alabang, Muntinlupa. Their marriage banns were posted in the same church in February which trended in social media.
Gonzales, who is Erika Chryselle Gonzales Gancayco in real life, has been very secretive about her relationship with Lorenzo over the past few years. They began dating in 2017.
In a Philippine Star article, Erich shared that she wanted to keep her love life private.
"I think it's for the best," the actress was quoted as saying. "I want to protect something so precious to me, something beautiful. I don't want to ruin it so sa akin na lang iyon."
News reports say that Mateo Lorenzo is one of the 12 children of Central Azucarera de Tarlac chair and COO Martin Ignacio Lorenzo.
A picture of the couple in front of the altar during the wedding ceremony was posted on social media by one of the groom's relatives, but was deleted afterwards.
Recently, Erich renewed her contract with the Kapamilya network. The network revealed that the their contract star will be cast in "the biggest dramatic project of her career that will be revealed soon."
In an Instagram post, Gonzales gave thanks to the network for the opportunities that have come her way.
"Thank you ABSCBN for all the opportunities that you have given me. This is my 18th year as a Kapamilya and I'm grateful for everything. Thank you Star Magic for the love, guidance and support.
Maraming salamat po. #KapamilyaStrong2022," she said in the caption that accompanied a picture after the contract signing.
It was in 2005 that Gonzales started in showbiz by way of the reality talent search "Star Circle Quest" where she won as Grand Questor.
Aside from TV, Erich has been cast in movies like "Siargao," "Suddenly It's Magic" (with Thai actor Mario Maurer), "Corazon: Ang Unang Aswang," "We Will Not Die Tonight," "The Significant Other" and the "Shake, Rattle & Roll" movie series.
* * *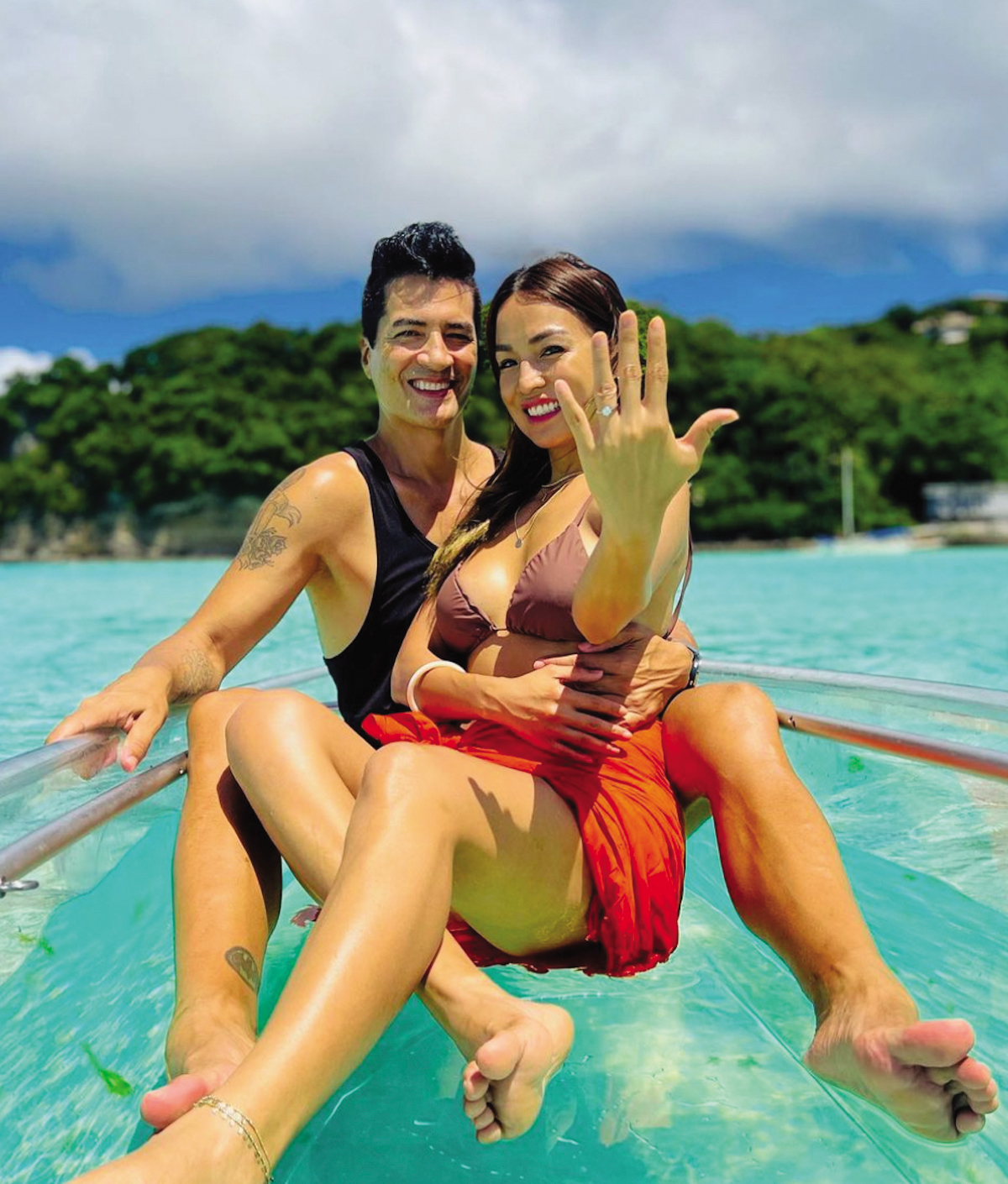 And on another couples note, Troy Montero and Aubrey Miles are officially engaged.
In social media posts, the couple shared their engagement, which took place in Boracay and was shared by the actor on Tuesday, March 22, according to PEP.ph.
"Together 18 years, Engaged 8 hoours… Here's to Forever with you," Montero posted, along with the hashtags #SheSaidYes and #engaged.
Miles, for her part, said on an Instagram post on Wednesday, March 23: "Woke up to this forever happiness. I've always known it's him. Yesterday, I realized how exciting it is to get engaged and wearing a ring on my left hand. It's too beautiful not to share this. If you know how it went down? I said "Thank you and YES!" Lol pag kita ko sa ring napa thank you muna ako bago Yes."
The couple had initially planned to wed in 2020, but their plans got blown up by the pandemic. It is not known whether the couple will wed in Batanes which was their initial choice for the wedding venue.
It was Kris Aquino who paved the way for Troy and Aubrey to meet. Montero was a celebrity guest at Aquino's talk show when he mentioned to the host that he was interested in meeting Miles. Kris called Aubrey to ask permission if she could give her mobile number to Troy during a commercial break, and the actress said yes.
It was serendipity that Aubrey was also in the ABS-CBN compound at that time as she was co-host of a noontime show. Troy visited Aubrey after he finished his guesting stint at Aquino's show.
And the rest, as they say, is history.
Montero and Miles share two kids – Hunter, 13, and Rocket, 3. Aubrey has a child, 21-year-old Maurice, from a previous relationship with JP Obligacion.