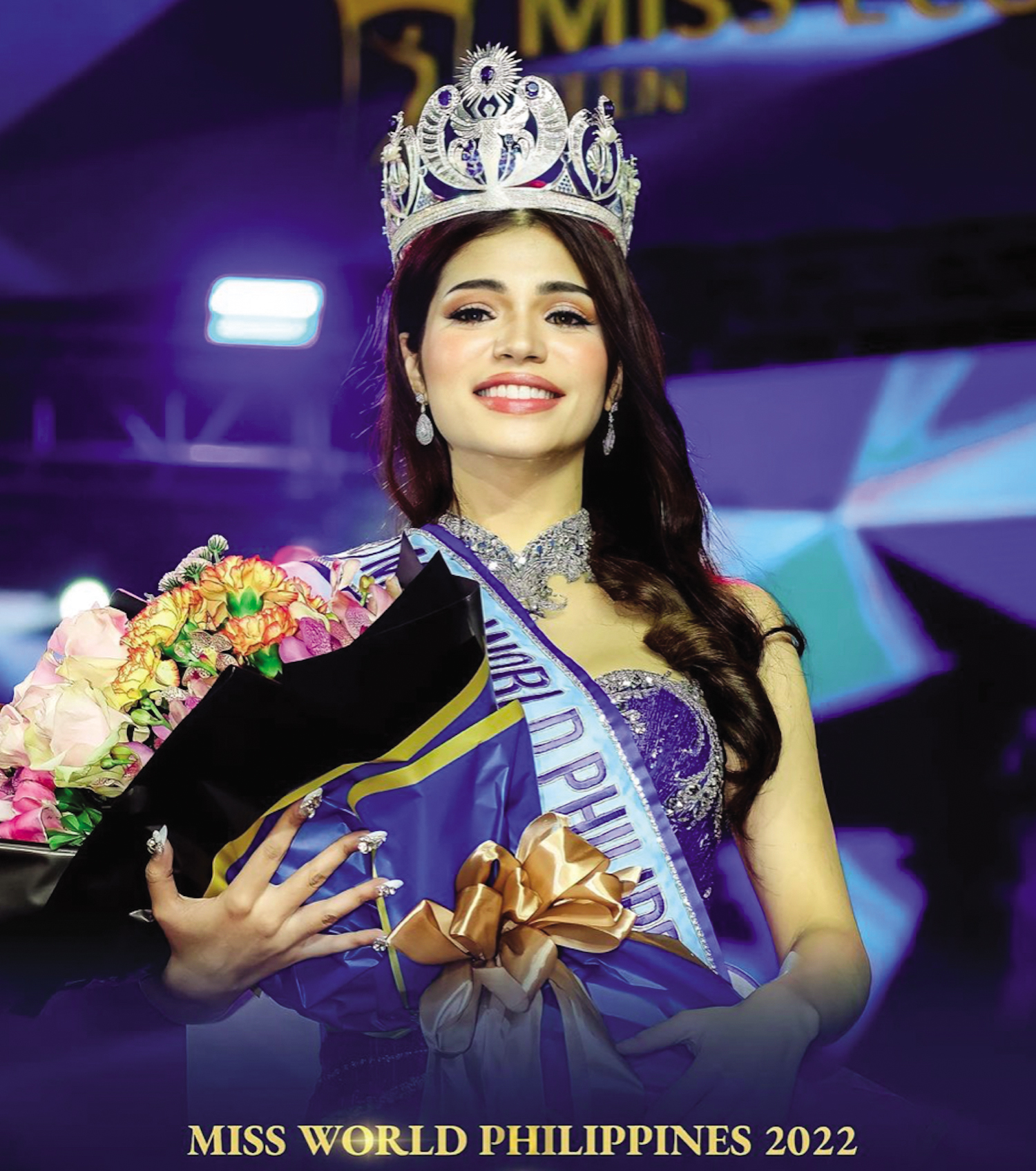 GWENDOLYNE Bolivar Fourniol is the new Miss World Philippines 2022!
The Filipina-French beauty bested 35 other contestants to clinch the crown in the beauty pageant competition that took place on Saturday, June 4 at the Mall of Asia arena.
Gwendolyne was born and raised in France to a Filipina mom (originally from Negros Occiental) and a French father. The Oxford Brookes University graduate who has a bachelor's degree in Economics moved to the Philippines when she turned 18. Last year, Fourniol joined Miss World Philippines 2021 and finished in the Top 15.
In this year's edition, aside from the title, she bagged Best in Evening Gown, Love Your Skin Award and Miss Silka Award.
Fourniol is an advocate for education reform, and is the reason why she joined the pageant for the second time.
"I believe in. Miss World's vision and as an advocate of education… Education is the greatest thing that you can give your child," Gwendolyne was quoted as saying in a Philippine Star article.
"My crown is also a platform. That is also to empower others to reach a larger audience… And I hope to unite more benefactors around the world in order for children to come back to school," she continued.
Fourniol added that she would like to "work even closer with my advocacy in making sure that my voice will be heard, not just for myself but for the whole Philippines."
Having finished in the Top 15 in 2021, Gwendolyne believed that she came back to the pageant mentally and physically stronger this year.
During her journey to the 2022 Miss World Philippines crown, the Filipino-French model said that she has had to deal with mental health issues, but was glad to get support from her fellow contestants.
"Since Miss World is really focusing on mental health this year, that's something that I've been struggling with… I have had anxiety, panic attacks but with my (Miss World) sisters, they really helped me with that…What really matters is (I am here) to be the voice for the voiceless," she revealed.
Gwendolyne stressed that beauty pageants are still important in these times, especially as pageantry has evolved and changed through the decades.
"I think beauty pageants have a stigma that it's all about outfits and looking pretty. But we need to look within the heart and bring (out) the purpose of a woman, what the essence of a woman is (through beauty pageants)," she said.
And as a role model, she wants to inspire young girls who may want to become beauty queens someday, and declared: "I was also like that. As a young girl, I had no confidence. But here I am today, proud to represent the Philippines and as an advocate for education, I want to empower everyone to keep going, keep fighting. (And that's) the theme of the Miss World Philippines (this year), (which) is to be an exceptionally empowered Filipina."
* * *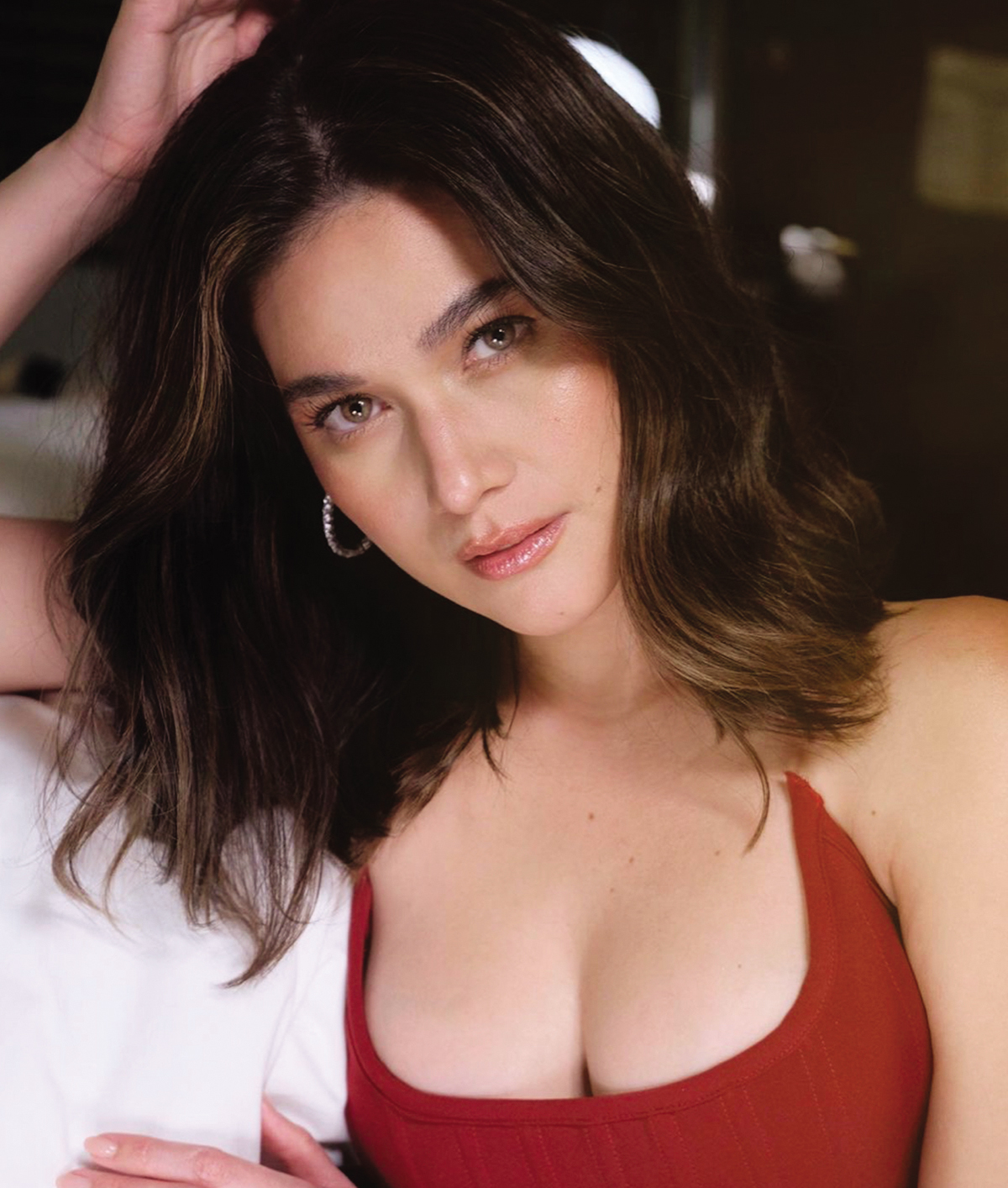 Bea Alonzo will be going back to Spain soon, and it is not because she is changing her citizenship, contrary to rumors.
According to a PEP.ph report, the actress is flying back to Spain to fix the interiors of a new home she purchased, as well as to fix her Golden Visa, which is an option in Spain and Portugal allowing residency to wealthy individuals by simply buying a property or making a sizeable investment or donation.
Bea let loose that her love for Spain and the circumstances surrounding the pandemic gave her the impetus to make the purchase.
In a recent YouTube vlog, Bea revealed that her recent visit to Spain was not for work, but was actually due to the home purchase.
"It's very personal and since you have seen me grow on YouTube, I am not shy about sharing it with you," she said. "And I'm quite excited actually to inspire you even more. The reason why I went to Madrid is because I bought a house in Madrid."
"I love Spain!" exclaimed the actress, echoing a reason for the city as her choice on where to buy a home, while adding, "Because of the pandemic, I thought to myself, 'You only live once.' So I have to go for it."
Bea, on a recent presscon, also shared that she plans to shoot a vlog featuring her apartment in Madrid.
"When I return there, if my schedule permits, I will fix the interiors and then I will share that with you in the vlog," she said.
On rumors that she may be changing her citizenship, Bea clarified that the Golden Visa grants her residency, but not citizenship.
"What it means is that you become an automatic resident if you buy a property in Spain, so I chose Madrid," Bea explained. "Right now, I have to go back for my biometrics. But that does not equate to citizenship, it's only residency."