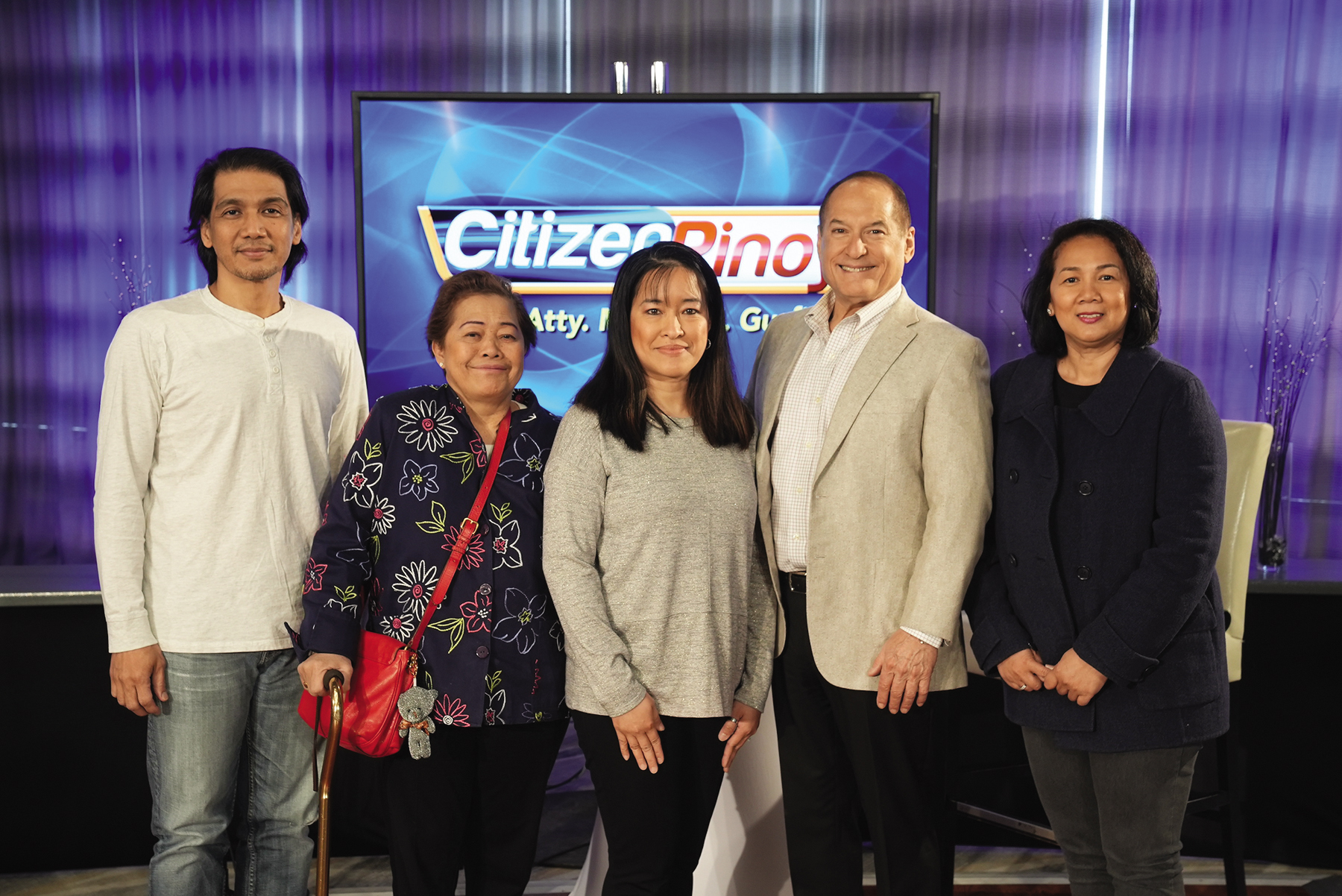 LEADING U.S. Immigration Atty. Michael J. Gurfinkel answers more immigration questions from Kapamilya in Chicago and neighboring areas when Citizen Pinoy brings you the second installment of "Your Tanong, My Sagot."
In this episode, viewers will hear from Flora whose sister came to the U.S. as a tourist in 2018. Flora wants to know if she can petition her sister who is still in the U.S. and living with her.
Rey's mother petitioned him during the '90s, but he did not pursue the petition when it became current. Now, Rey wants to know if that petition can be revived or if his mother needs to re-petition him.
Connie's mother-in-law petitioned her daughter as "married," but she has been separated from her husband for some time now. Connie would like to know what is the fastest way for her sister-in-law to get her green card.
Vina has a staffing agency for caregivers and certified nursing assistants and wants to know if she can petition her nieces and nephews to work for her company, and if they need to be certified or have prior work experience for the positions.
Atty. Gurfinkel answers these questions and more in Part 2 of "Your Tanong, My Sagot," with Kapamilya from Chicago. Watch this brand-new episode of "Citizen Pinoy" on Sunday, June 12 at 7:00 PM PT (10:00 PM ET thru select Cable/Satellite providers), right after TV Patrol Linggo. Citizen Pinoy is also available on iWantTFC. Viewers may download the free app.
(Advertising Supplement)