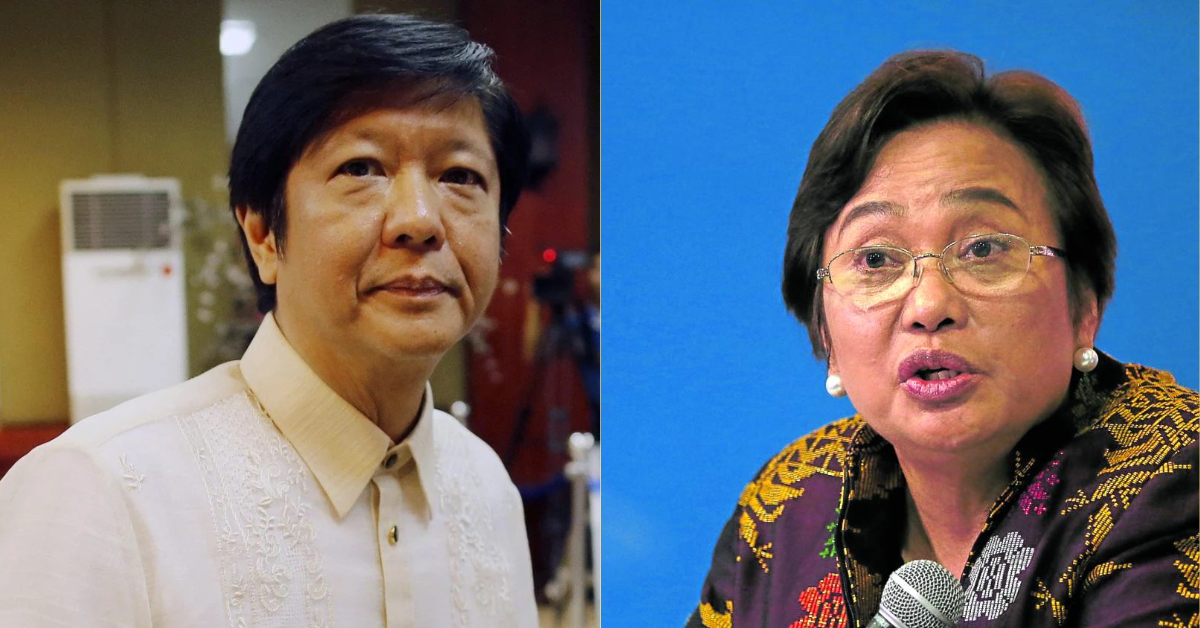 THE Commission on Election's (COMELEC) consequential decision on the disqualification case against Presidential candidate Ferdinand "Bongbong" Marcos Jr. (BBM) has been up in the air for a long time with just about three months before the May 9, 2022 presidential elections in the Philippines.
Even BBM followers on different social media platforms have been asking what is delaying the announcement of the decision as this issue continues to be a dark cloud hovering over the campaign of the son of the deposed dictator Ferdinand Marcos Sr., who now wants to be president amid questions about his qualification to even run for office and his family's abuse of power and alleged ill-gotten wealth during the years of Marcos' tenure as president (1965-1986).
The recent surprise pre-emptive announcement of Comelec Commissioner Rowena Guanzon about her voting to disqualify BBM may give us the answer to the question.
"Hindi siya nagbayad ng deficiency tax nya, hind rin siya nagbayad ng multa, kahit saan ka pumunta, kaliwa, kanan, moral turpitude talaga, may intent talaga to avoid his obligation as a taxpayer (He didn't pay his deficiency tax. He didn't pay the fines. No matter where you go, left or right, this is moral turpitude. There was an intent to avoid his obligation as a taxpayer)," Guanzon said in a Rappler Talk interview on Friday, January 28.
Bongbong Marcos was governor of Ilocos Norte from 1983 until 1986, the year the Marcos family was posted by the People Power Revolution.
Guanzon argued that Bongbong's' "failure to file an ITR from 1982 to 1985 is considered willful."
Why the rush? The report stated that according to Guanzon, she "was compelled to do this unprecedented move because she believed the ponente or writer of the decision, Commissioner Aimee Ferolino, was being pressured by some politicians to delay the resolution. Guanzon retires February 2, and Marcos needs two favorable votes out of three in the First Division to win in that level."
"I already said that, the reason is because the vote is to DQ. To knock out my vote, they think they can invalidate it by releasing the resolution of the ponencia after I retire, which cannot happen because I already submitted my separate opinion to all of them including the chair and the Commissioners," she said as reported by DurianBurgDavao.
"That should already be on the record that I voted already. My vote should be counted and considered by the next presiding Commissioner after me," Guanzon added.
Guanzon also made public the threats by the Partido Federal ng Pilipinas, the pro-Duterte political party that endorsed Bongbong for President, and where he is now the party Chairman.
"Alam ba ni Bongbong Marcos that Partido Federal is threatening me, the Presiding Commissioner while his case is pending? Baka I-contempt ko kayo…ipakulong ko kayo sa Manila City Jail," ABS-CBN News reported.
The report further said that according to Partido Federal ng Pilipinas General Counsel George Briones stated: "Because of her premature disclosure of dissenting opinion, Commissioner Guanzon should be disbarred, with forfeiture of her retirement benefits and lifetime pension because she destroyed the reputation of the institution which these moneys come from."
Guanzon has been serving as Comelec Commissioner since 2015, taking office at the time of then Philippine President Benigno "Noynoy" Aquino. She was educated in the University of the Philippines College of Law and Harvard Kennedy School.
Before we get lost in the issue of the disqualification case against Bongbong Marcos, it is important to clarify that there are two legal questions we are talking about here: One is the issue of moral turpitude and the Second Division's disagreement on the tax code's accessory penalty of perpetual disqualification. As Rappler explained, these two questions of law would potentially settle when they decide Marcos' fate.
"That's why, Guanzon said, she wants the decision to be released as soon as possible because it would be in the interest of everybody to have the cases go to the Supreme Court early. Election day is May 9," the report added.
Moral turpitude
"Moral turpitude is anything that goes against morals, fairness and justice."
"Sinadya niya talaga, eh gobernador sya. I'm sure after one year na hindi nag file sinabi na ng accountant, gov gov, hindi tayo nag file, last year hindi rin tayo nag file, kasi nag mayor ako eh. Sinasabi ng accountant na mayor due na 'yung ITR mo, walang maniniwala na hindi 'yun intentional (It was really intentional, he was a governor. I'm sure after one year the accountant could have told him, governor we didn't file, and last year we didn't file, because I was mayor and my accountant always reminds me it's time to file my ITR. Nobody would believe that that is not intentional)," Guanzon said.
Guanzon argued that "the lack of a definition of what is moral turpitude gives her the opening to declare that failure to file an ITR in this case is one," the report stated. She also pointed out that this Disqualification case is NOT a criminal case, where the standard is guilt beyond reasonable doubt.
"The standard is reasonableness, substantial evidence," Guanzon said as quoted by the report.
"The commissioner also gave weight to the fact that Marcos' payment of fines and deficient tax, as ordered by the Court of Appeals in 1997, was not made to the trial court. Marcos' lawyers presented a receipt of the payment to the Bureau of Internal Revenue (BIR) but Guanzon said she could not accept a mere photocopy, and that such photocopy indicated the payment was for lease rental."
The report further explained why this is important as it goes against the decision of the Second Division in a related petition to cancel Marcos' Certificate of Candidacy (COC):
In the ruling that junked the case, the Second Division said failure to file ITRs is not a crime of moral turpitude. The election code disqualifies a person if they have been convicted of a crime of moral turpitude.
Moral turpitude is anything that goes against morals, fairness and justice. Marcos was convicted of tax evasion and failure to file ITR on four counts in 1995 concerning his years as governor of Ilocos Norte, but the Court of Appeals acquitted him of tax evasion but sustained guilt for failure to file ITR in 1997.
The Second Division's basis is a 2009 ruling of the Third Division of the Supreme Court involving a case of Marcos Jr wanting to be the executor of his father's estate. There, the Third Division said "failure to file an income tax return is not a crime involving moral turpitude."
"[That] paragraph is obiter dictum," Guanzon said. Obiter dictum is a part of a decision that doesn't set a precedent. In this case, Guanzon pointed out that the Supreme Court case was about Marcos Jr being an executor of the estate, and the Court had in fact resolved the petition based on procedural law and not substantial law.
Simply put, Guanzon is saying the Supreme Court decided a totally different issue, and its pronouncement on moral turpitude is a mere opinion of the justice and not case law.
This case may go all the way to the Supreme Court, but the question remains: Is the integrity of the disqualification case against Bongbong Marcos and therefore, of the presidential election, being compromised because of political pressure on the COMELEC?
* * *
The opinions, beliefs and viewpoints expressed by the author do not necessarily reflect the opinions, beliefs and viewpoints of the Asian Journal, its management, editorial board and staff.
* * *
Gel Santos Relos has been in news, talk, public service and educational broadcasting since 1989 with ABS-CBN and is now serving the Filipino audience using different platforms, including digital broadcasting, and print, and is working on a new public service program for the community. You may contact her through email at [email protected], or send her a message via Facebook at Facebook.com/Gel.Santos.Relos.