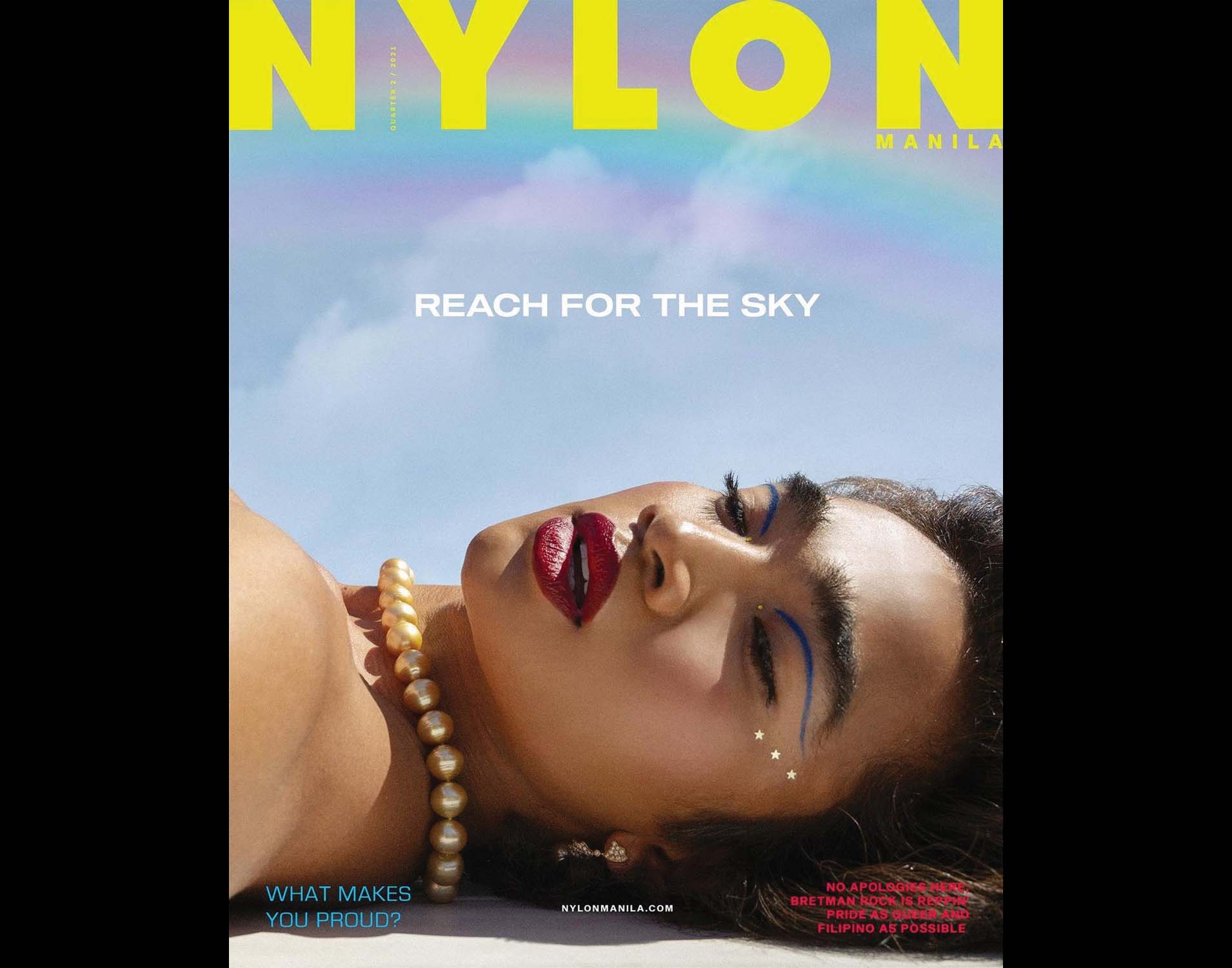 Filipino American digital influencer Bretman Rock dedicated his first Nylon Manila cover to LGBTQ+ Filipino youth, calling it a "love letter to all gay, queer Filipino kids."
The 22-year-old took to social media to announce his dedication and to announce the entire cover team being Filipino.
"This is for all the Baklas," Rock said, referring to the Filipino term for gay men. "I worked on this with an entire team of Filipino creatives, from the Filipino banters behind the scene, the bibinka and jollibee we had for lunch and being on FaceTime with Manila the whole day — this project was as Filipino through and through."
View this post on Instagram
The designs Rock wore on the cover were all by Filipino and Asian brands, a decision Nylon Manila ensured. Rock also wore makeup inspired by the Philippines flag, with the Manila team monitoring the shoot done in Los Angeles through Zoom and FaceTime.
"If it wasn't Filipino, it needed to be Asian or from you a young, up-and-coming brand," Nylon Manila Editor-in-Chief Angelo Ramirez de Cartagena said.
Working with an all-Filipino made Rock feel at home, according to him on the Nylon behind-the-scenes cover shoot.
"Everybody here looks like me," Rock said. "I just feel like I'm very equal with everybody. It's so fun being surrounded by hardworking Filipinos because we all grew up with the same values and mentality that nothing is ever handed to us."
View this post on Instagram
On his Instagram story, Rock said the cover was a "big moment" for him because "it's not all the time that you get to see an openly gay man on the cover of a magazine, especially back home in the Philippines." Rock has advocated for LGBTQ+ rights for years during his digital career.
"What am I most proud of? … My Damn Self," Rock said on Instagram. "I am the definition of self-made, my family and I did this all on our own, I'm proud of my work ethics and the humility and compassion that I have for others that my Filipino culture thought [taught] me."
Rock has also done other fashion campaigns that celebrate pride like the Nike #BeTrue campaign. He has also recently won "Breakthrough Social Star" at the 2021 MTV Movie & TV Awards.