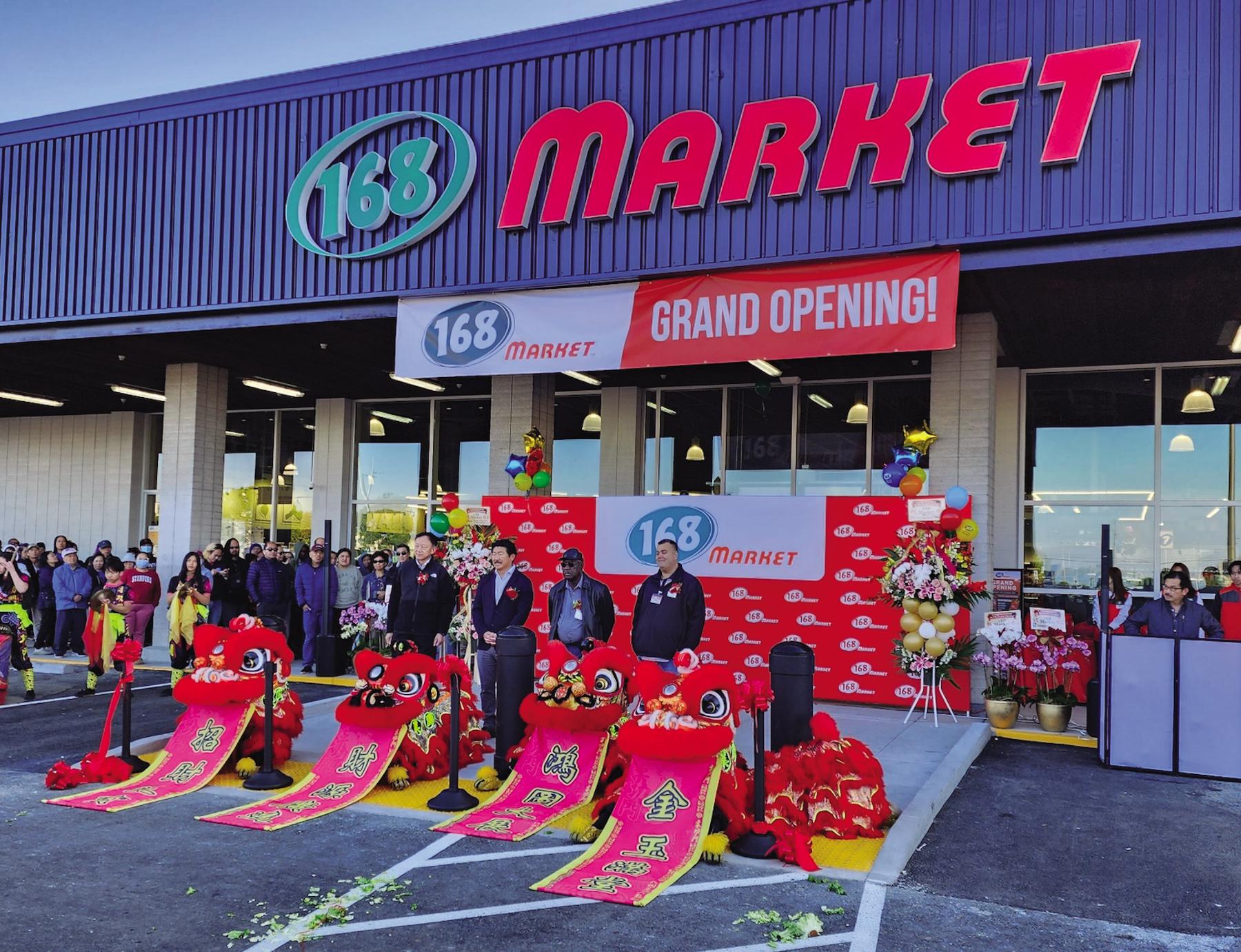 ASIAN supermarket chain 168 Market opened its newest location in Vallejo on Saturday, October 28 with a brief, early morning grand opening ceremony. It is the seventh location for 168 Market in California and Nevada, and its second in Northern California.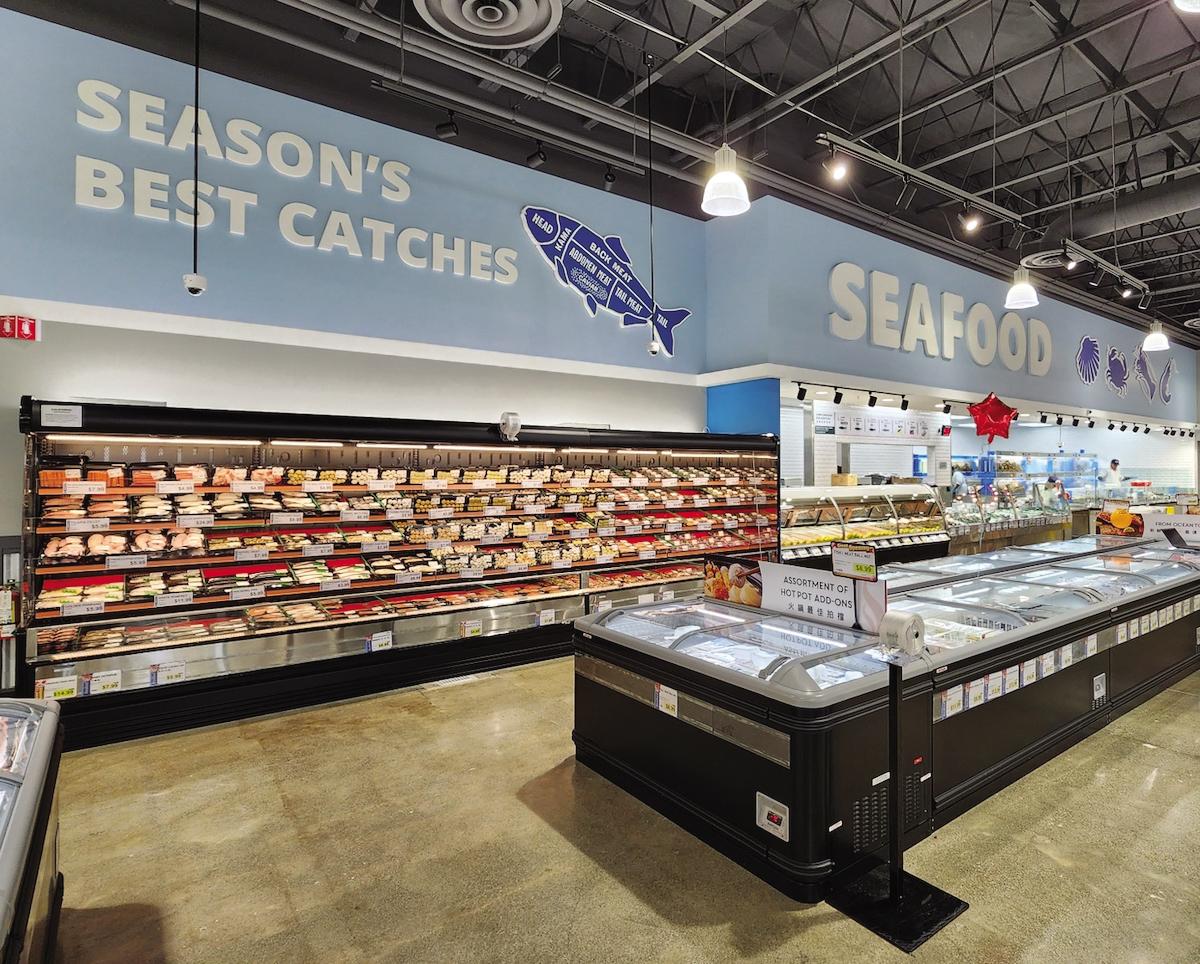 Renowned for its wide selection of Asian groceries, 168 Market has been dedicated to providing customers with a wide variety of products sourced from across Asia, including daily necessities, fresh produce, frozen ingredients, delectable snacks, and an array of items that are unparalleled by traditional retail stores.
The Vallejo store boasts a spacious 29,800 square foot area, encompassing six departments: Grocery, Produce, Meat, Seafood, Bakery, and Hot Deli, offering nearly ten thousand products.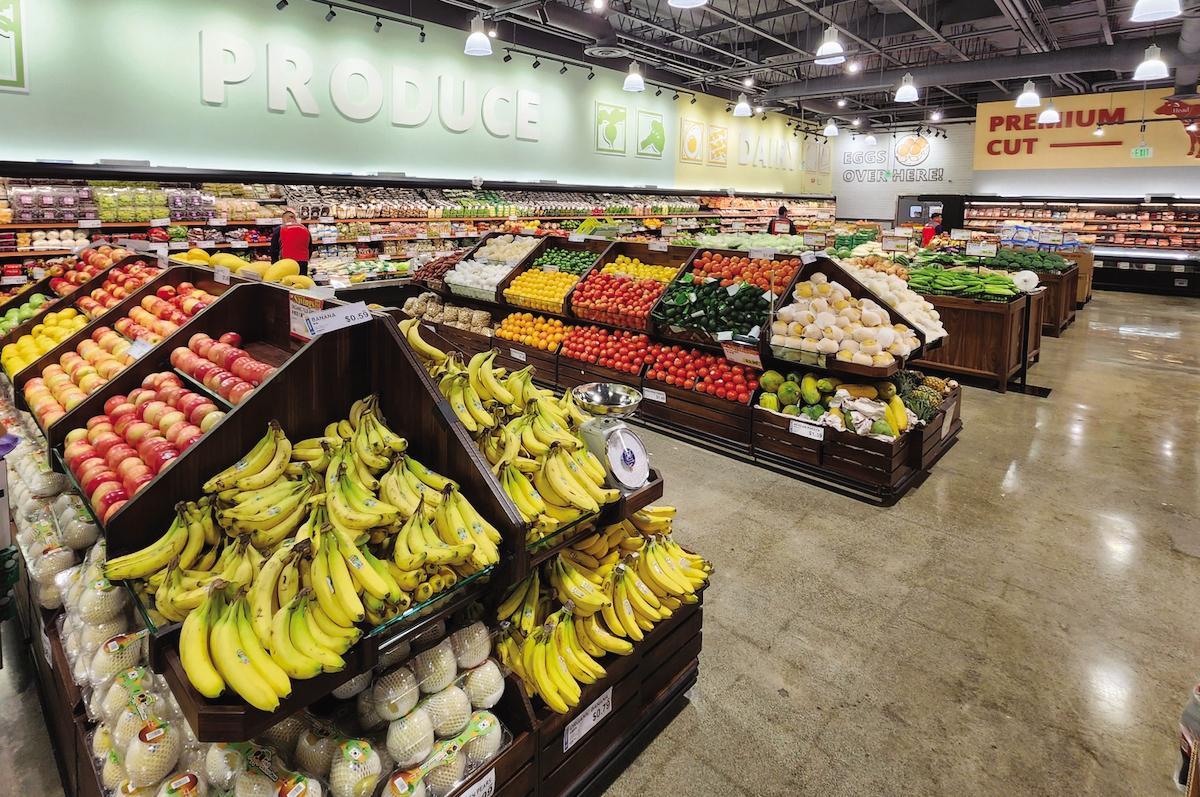 Shoppers will find popular Asian snacks, authentic spices, and a diverse selection of convenient frozen foods. The store not only caters to the local customers' need for seasonal ingredients but also offers an assortment of fresh tropical fruits. 168 Market is committed to sourcing high-quality meats from USDA-certified suppliers, ensuring a broad selection to meet customers' needs for everyday cooking, hot pot, and barbecue. Additionally, they provide a range of fresh and frozen seafood products, including live crabs, lobsters, and wild-caught fish, complemented by services like cleaning, steaming, and frying at no extra cost. Furthermore, the store offers fresh Asian-style baked goods and prepared foods, ensuring that consumers can enjoy the finest products at the most affordable prices.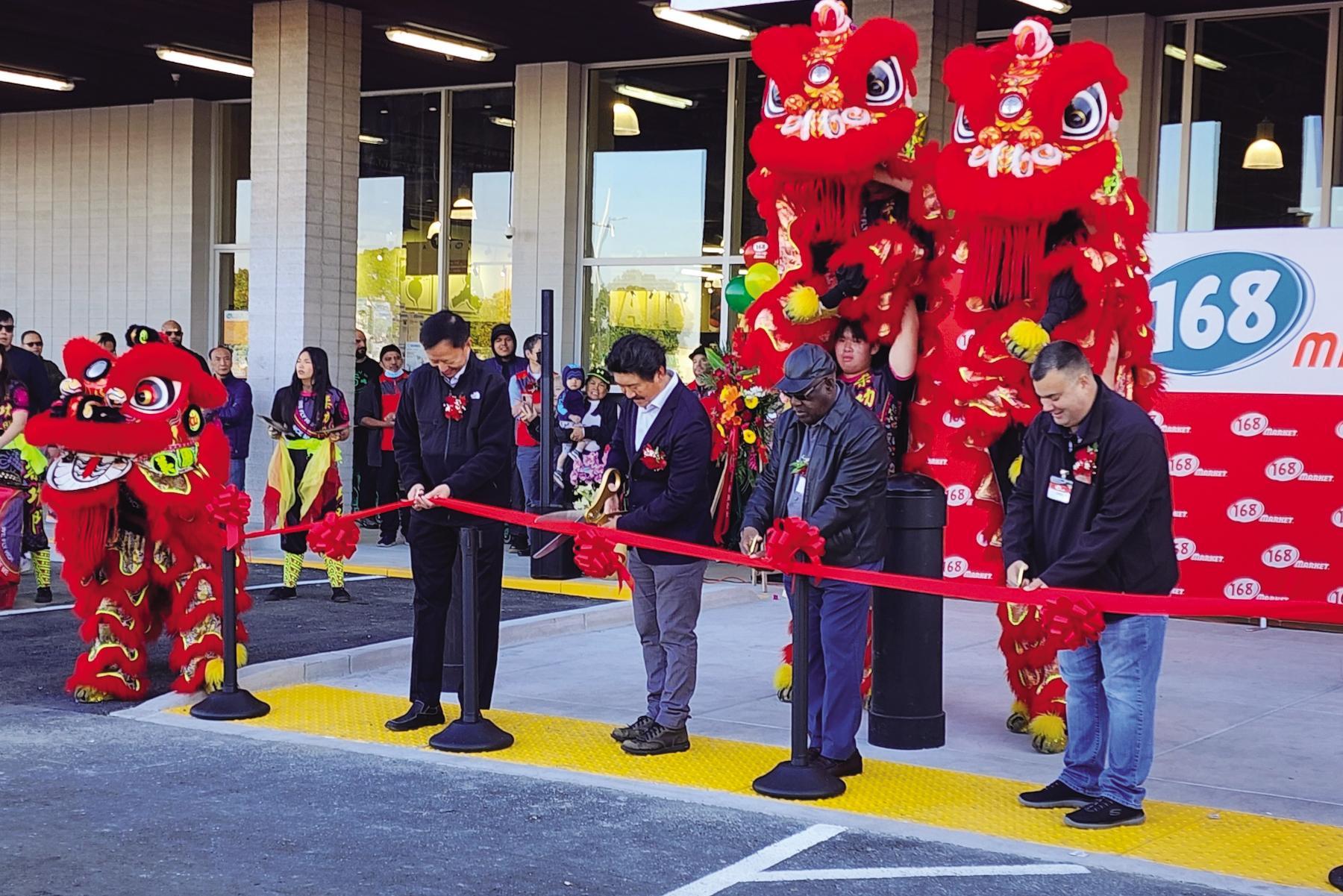 The grand opening ceremony featured the traditional lion dance performance by San Francisco-based Lion Dance Me, and a ribbon-cutting ceremony led by 168 Market chairman Jonson Chen and Vallejo city officials. Customers who spent $68 or more during the store's grand opening received a mystery gift bag.
In a brief interview with Asian Journal, Chen said that opening in Vallejo fits their grocery chain's operations perfectly.
"It was a great opportunity, as we did have a variety of possible locations," the 168 Market chairman stated. "The City of Vallejo, it matches our demographics. We have a Pan-Asian supermarket base so the diverse community here, obviously with the strong Filipino community and the strong Vietnamese community, we thought it was the perfect place."
And in keeping up with that diversity, Chen believes that 168 Market has a greater variety and selection of products.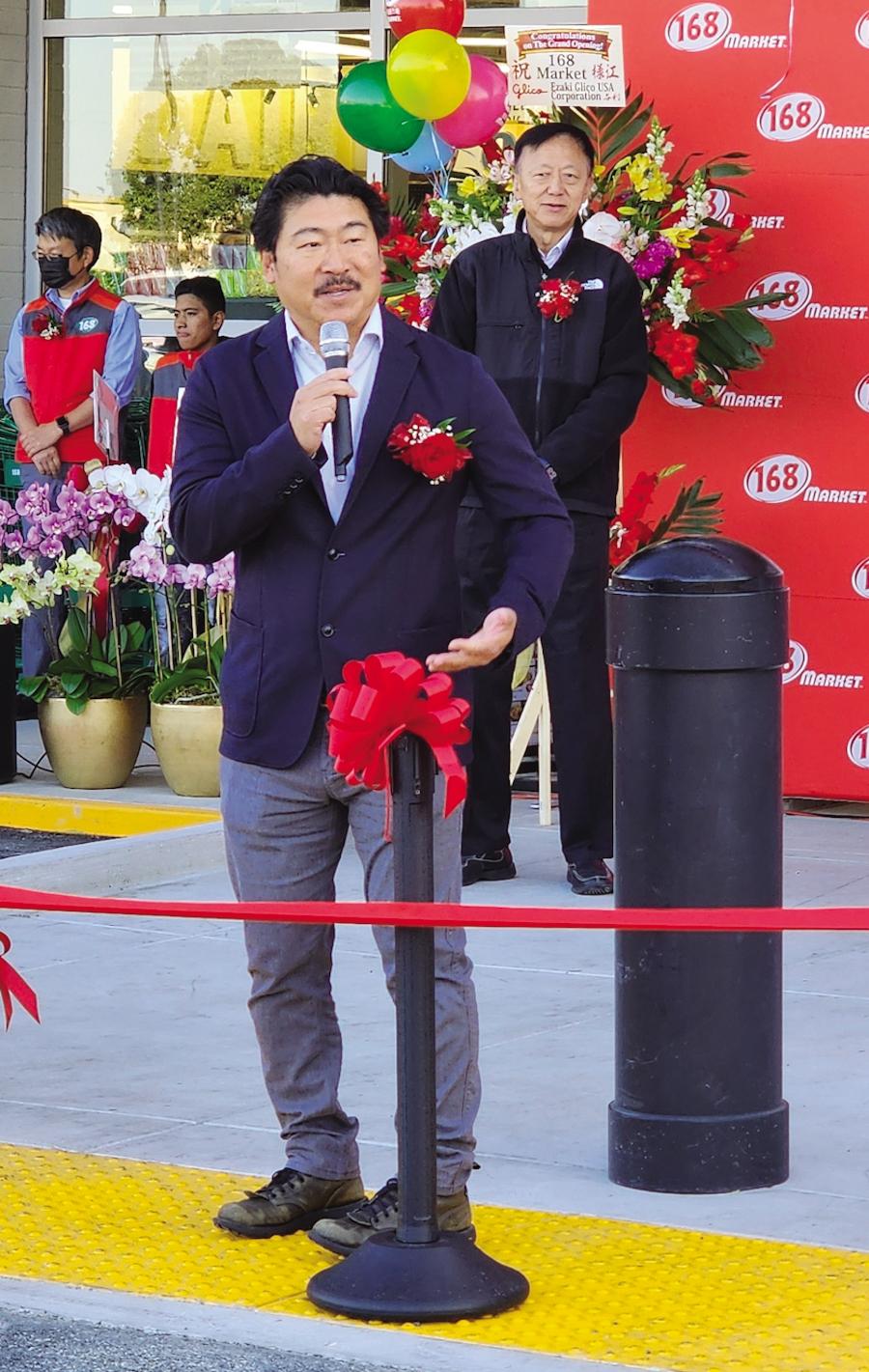 "We strive to cover all Pan Asian cuisine… everything from Filipino, Indonesian, Malaysian, Vietnamese, Thai, Lao, Burmese, Cambodian, you name it. We strive to cover a broad spectrum. And our fresh selection – our fresh produce, meat and seafood – I think is the best selection. Live seafood, fresh-cut meat and a big variety of vegetables used in all the cuisines that I mentioned before," he said.
As for the name of their grocery chain, Chen revealed that when one says the numbers 1, 6, and 8 in Chinese, it sounds like when one says, "a smooth, prosperous road." According to Chen, it is a pretty popular combination of numbers, which is also used by other companies in their products and ideas.
Chen is inviting the Filipino American community to come and visit 168 Market's newest branch, which the company hopes will become an anchor of business in Vallejo and contribute to the city's economic resurgence.
"Please come and check out the variety of our products, including our prepared foods selection and baked goods. I think we offer cuisine that would be enjoyed by not only Filipinos, but everyone," Chen said, even as he mentioned dishes like barbecue pork and roast pork which he thinks would appeal to Filipino patrons.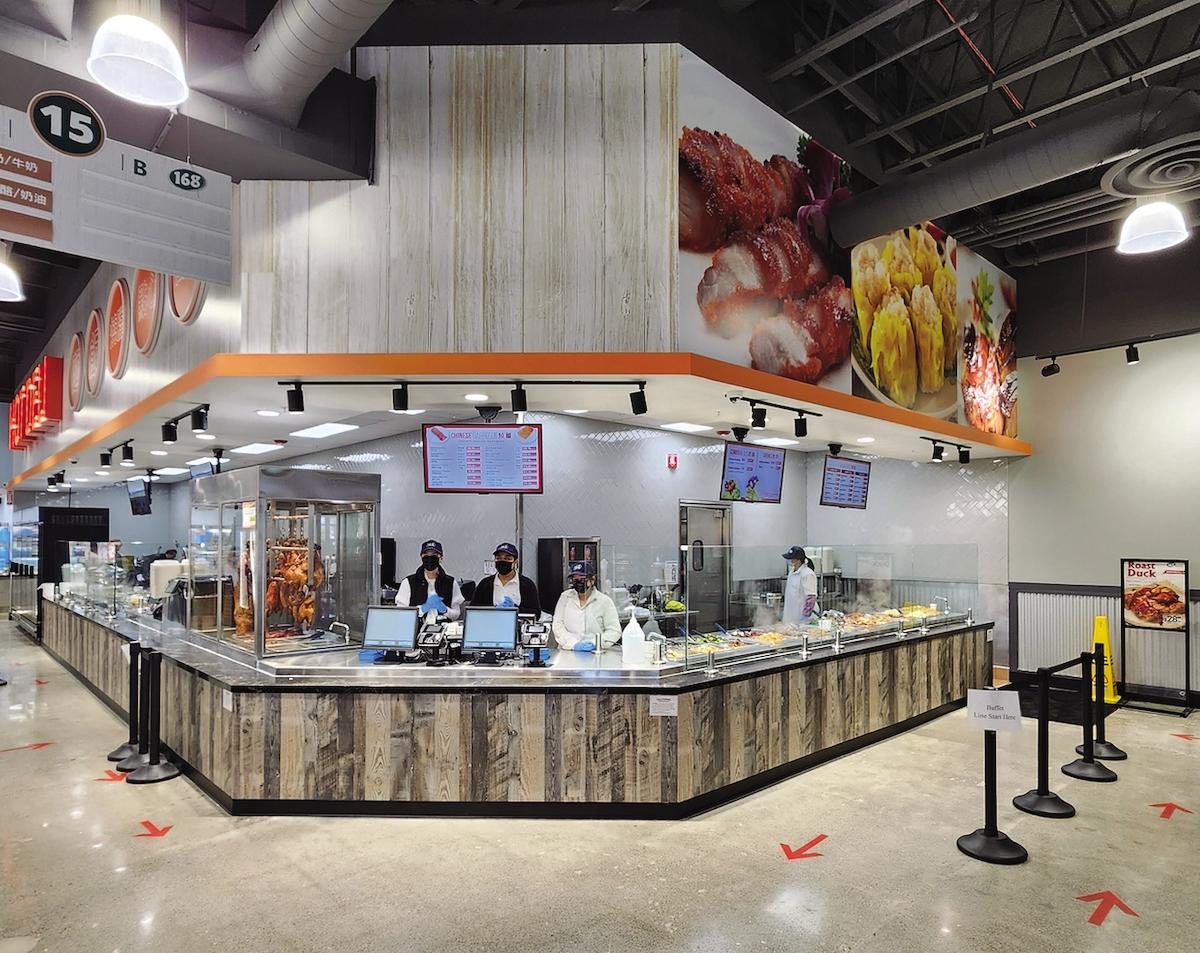 Since it was founded in 2006, 168 Market is deeply committed to the principle of "Every Day Low Prices." It passionately provides the American public with an extensive range of fresh Asian ingredients at the most reasonable and budget-friendly prices, meeting the diverse consumer demands of local residents. Currently, 168 Market operates and manages seven stores in California and Nevada, actively engaging with the community to foster an understanding of Asian cuisine and traditions among local residents. For more information, please visit www.168markets.com.
168 Market in Vallejo is located at 765 Sereno Drive. It is open from 9 a.m. to 9 p.m. daily.
(Advertising Supplement)