Asian American labor force and businesses disproportionately disrupted by COVID-19 compared to whites, UCLA report finds
LAST week, California Governor Gavin Newsom announced that closures were once again being put in place as cases in the state continue to rise.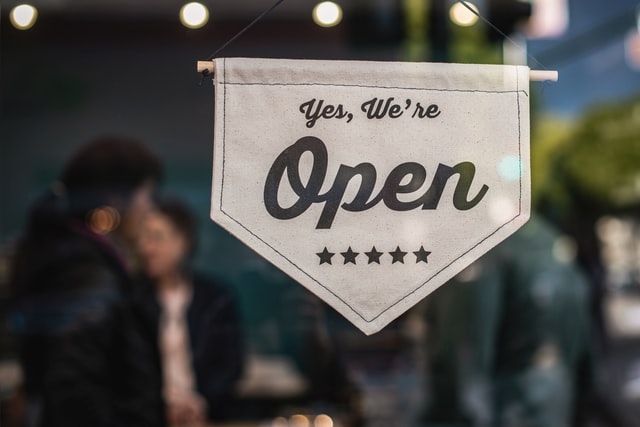 On Friday, July 24, the state reached yet another grim milestone of 159 new COVID-19 related deaths.
Effective since July 13, all California counties had to close indoor operations in dine-in restaurants, wineries and tasting rooms, movie theaters, family entertainment centers (i.e., bowling alleys, miniature golf, batting cages, and arcades), zoos and museums, and cardrooms.
Bars and breweries across the state also had to close, regardless of whether they offered outdoor seating, unless they offered sit-down outdoor dining. Those buying alcohol are required to purchase it in the same transaction as a meal.
Additional guidelines were made for counties that have remained on the County Monitoring List for three consecutive days, including all of Southern California counties.
Counties on the watchlist were required to close gyms and fitness centers; places of worship and cultural ceremonies; offices for non-critical infrastructure sectors; personal care services, like nail salons, body waxing and tattoo parlors; and indoor shopping malls.
Exceptions were made available for businesses and operations modified to operate outside or for pick-up.
A number of Filipino businesses have found themselves among those having to adjust to federal and local ordinances.
In Los Angeles' San Fernando Valley, Fork & Spoon, Cuisine of the Philippines in Woodland Hills has joined other restaurants in providing outdoor dining, takeout, pickup, and delivery through their website and through apps like Doordash, Grubhub, and Postmates.
"It has been very tough financially for the restaurant," its owner Paul Fuentes told the Asian Journal. "But we will do our best to remain open all throughout the pandemic to continue to serve the Filipino community and our neighbors of the west of San Fernando Valley by serving, 'Filipino food made from the heart.'"
In Downtown Los Angeles, Filipino restaurants LASA in Chinatown's Far East Plaza and Sari Sari Store in Grand Central Market have continued offering takeout and delivery in addition to their usual outdoor dining areas.
Filipino-owned OSkin Med Spa has adapted to the ordinances by offering online skin consultations through Zoom and continuing to sell products online for shipping and curbside pickup at its Los Cerritos Center location.
Eagle Rock Plaza, which has long been a hub for Filipino shoppers, has transitioned to facilitating curbside pickup.
"During these unprecedented times, the focus on the health and safety of shoppers and employees, resiliency, and innovation have been the priorities," Amy Wang, the marketing manager of CBRE, which manages the property told the Asian Journal.
Among the retailers and restaurants listed on their site offering curbside pickup are Filipino-owned Eye Q. Optometry, Chowking, Jollibee, Seafood City Supermarket, and Valerio's Tropical Bakeshop.
"Retailers and Eagle Rock Plaza have adapted and will continue to be flexible to meet the needs of our valued shoppers, operating mandates and recommendations," she added.
In ordering the shutdowns on indoor operations, Newsom did not give any specific date as to when ordinances would be lifted, but that the shutdowns would be in effect for at least three weeks.
Report: Asian American labor force and businesses disproportionately disrupted by COVID-19 compared to whites
The challenges felt by the Fil-Am community and its business owners as a result of the pandemic extends to the nation's greater Asian American population.
Asian Americans have been experiencing greater economic impacts as a result of the COVID-19 pandemic compared to non-Hispanic whites, according to a new UCLA report released Thursday, July 23.
Researchers from the UCLA Center for Neighborhood Knowledge, the UCLA Asian American Studies Center, and Ong & Associates used information from unemployment claims, population surveys, and U.S. Census Bureau data in making their analyses.
The economic impact on the nation as a whole was great as evidenced by the dramatic increase in unemployment.
Between mid-February to mid-April, approximately 25 million jobs were lost as the unemployment rate rose 14.7% in April.
The report added, however, that the fact that the novel coronavirus originated in Asia may have affected Asian Americans to a greater degree due to xenophobia and racism.
"Along with the rest of America, Asian Americans are highly impacted by this economic recession," the researchers wrote. "However, the virus's Asian origins may affect Asian Americans to a greater degree as racial and xenophobic tensions mount."
They cited a recent Pew survey report that said while Black and Asian Americans were more likely than Hispanics to experience racial slurs or jokes, Asian American adults were also most likely to report having experienced such discrimination since the beginning of the outbreak.
Looking at unemployment, the analysis found that Asian American unemployment rates were comparable to those of their white counterparts for the months of January and February at 3%.
But as the coronavirus pandemic progressed, "both the Asian unemployment and jobless rates increased faster than the comparable white rates," the report added.
Using data during March and May of this year, the analysis found that the unemployment rate was nearly the same for Asians and whites in April at 14.5% and 14.2% respectively.
But while official unemployment rates for May 2020 went down for the U.S. as a whole, the unemployment rate for Asian Americans increased to 15%, and estimated joblessness remained at 21%.
In comparison, whites experienced a 12% unemployment rate and a 16% estimated joblessness rate.
In California and New York, the unemployment impact on Asian Americans was further emphasized by Unemployment Insurance (UI) claims data.
"Asian Americans comprise a larger number of workers making initial Unemployment Insurance claims," the authors wrote.
Despite making up 16% of California's labor force in February, Asian Americans accounted for 19% of initial UI claims from mid-March to May.
In New York where Asian Americans make up 9% of the state's labor force, they filed 14% of initial UI claims by mid-April.
One of the reasons for the disparate economic effects on Asian Americans had to do with the fact that Asian Americans are heavily concentrated in a small number of states and work in industries that are most affected by shelter-in-place mandates.
Being that small businesses have long been a part of the Asian American economic landscape, the researchers also estimated that about 233,000 Asian American small businesses closed from February to April, representing a decline of 28% over the two-month period.
Over the same period, non-Hispanic white small businesses declined by 17%.
"An important question for future research is if these disparities [will] continue as the economy re-opens," the researchers wrote.
One policy recommendation is to extend UI benefits and small business assistance loan programs like the Paycheck Protection Program (PPP) and Economic Injury Dislocation Loans Programs.
"We need to invest in all workers to ensure a robust recovery," they wrote.