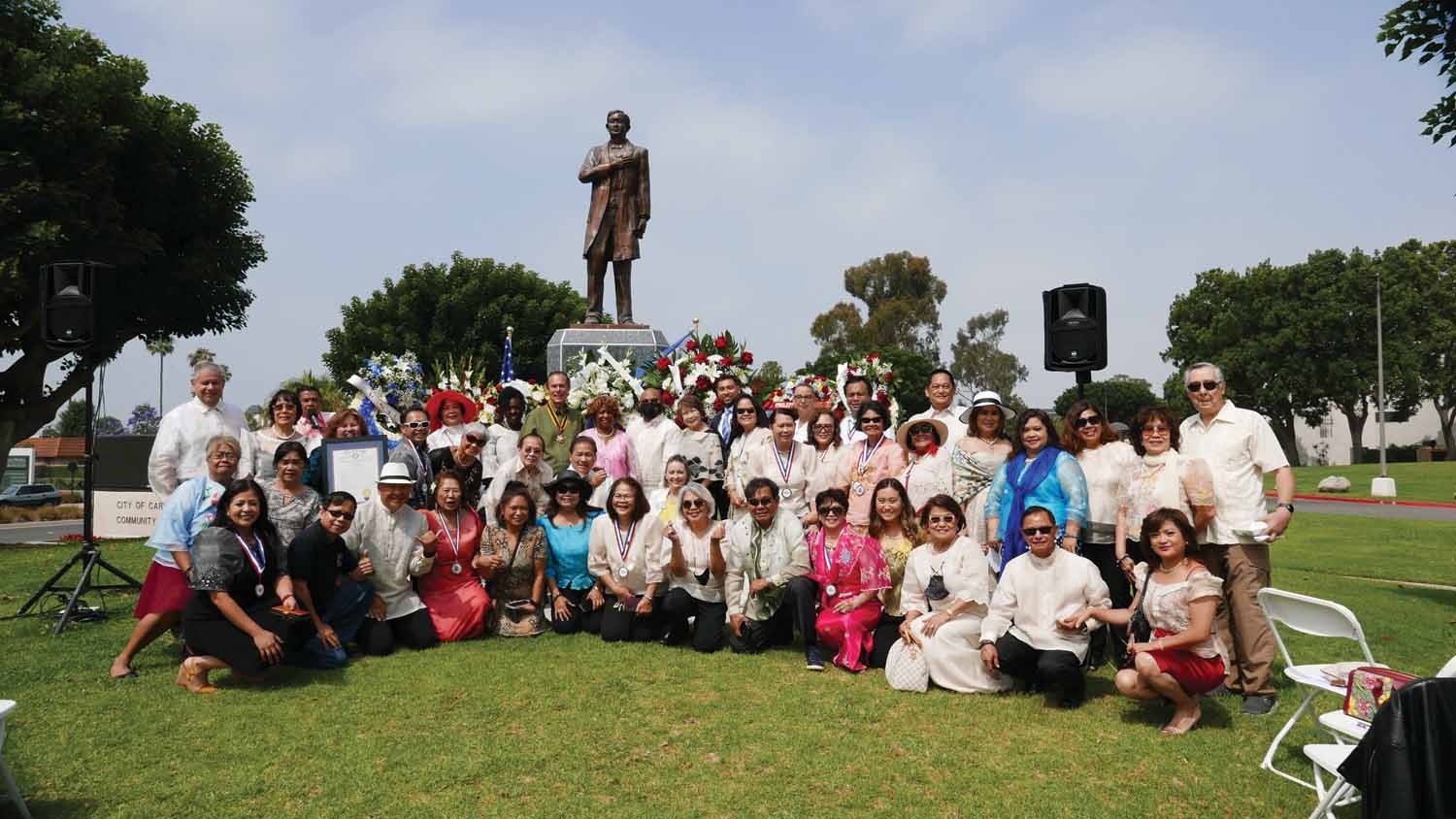 KALAYAAN Incorporated participated in the celebration of Dr. Jose Rizal's 160th birth anniversary on Saturday, June 19 at the City of Carson's International Sculpture Garden with a ceremonial wreath laying.
Among the esteemed guests were Philippine Consul General Edgar B Badajos, Carson Mayor Lula-Davis Holmes, Mayor Pro-Tem Jim Dear, Assemblymember Mike Gipson of the 64th District  and Lady Hope Robillos, Kalayaan President.
The event was a testament to the dynamic energy, imagination and determination of Kalayaan, Inc. Team, headed by JPRMM Officer and Kalayaan President 2015 Zeny Sabocor and CONFAA President Fe Koons, with the involvement of the Carson officials headed by Mayor Lula-Davis Holmes and Mayor Pro-Tempore Jim Dear, the participation of Assemblymember Mike Gipson of 64th District and Consul General Badajos.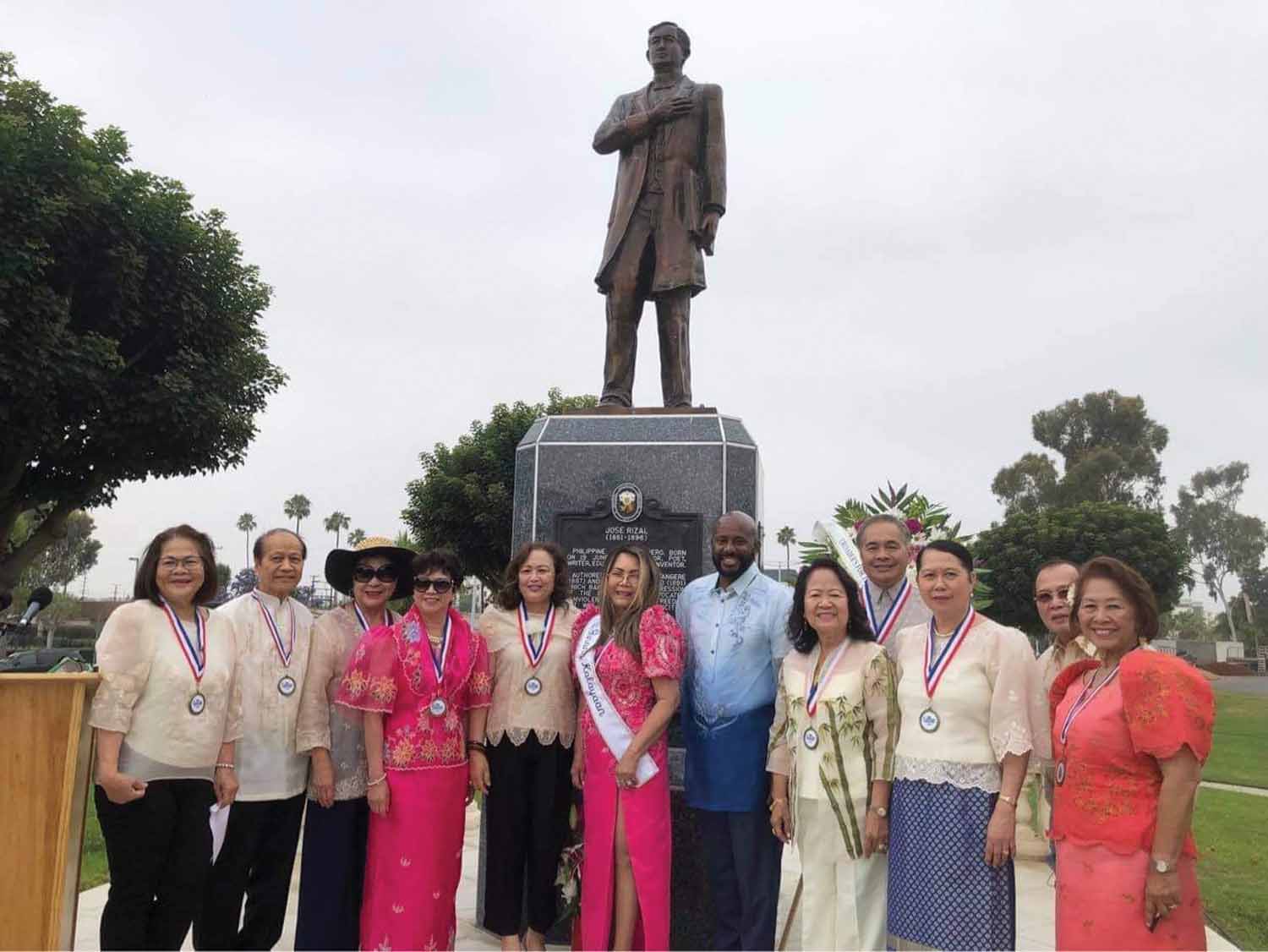 Various community leaders and associations participated in the ceremony: the Philippine Consulate General; the City of Carson; the Jose P. Rizal Monument Movement (JPRMM); the Confederation of Filipino American Associations (CONFAA); the Philippine Independence Day Foundation (PIDF) led by President Alex Cainglet who was co-master of ceremonies that day with Kalayaan 2020 President Lydia Solis; the Kalayaan Incorporated represented by Kalayaan 2021 President, Lady Hope Robillos and 2021 Ginang Ng Kalayaan, Vina Nacionales; the Association of Calambenos of Southern California (ACASCA); and the United Pampanga Leaders Council (UPLC).
The program started with the Philippine and U.S. National Anthems sung by Sara Mislang. Inspirational messages were delivered by Consul General Badajos who also requested to render a surprise song "Dahil Sa Iyo," Assemblymember Gipson and JPRMM Vice Chair and Kalayaan 2012 President, Antero Pagunsan. Guest singers were Diana Ros and Alvin Reyes. The event ended with a morning breakfast. The presence of other officials were also acknowledged — Councilmember Jawane Hilton, Councilmember Cedric L. Hicks Sr., Carson Treasurer Monica Cooper, Consul Dyan Kristine Miranda Pastrana, Consular Officer Dolores Sales and the adviser and founder of JPRMM, Chito Mandap. (Contributed by Peter A. Ramirez and Rosalie P. Caratao)