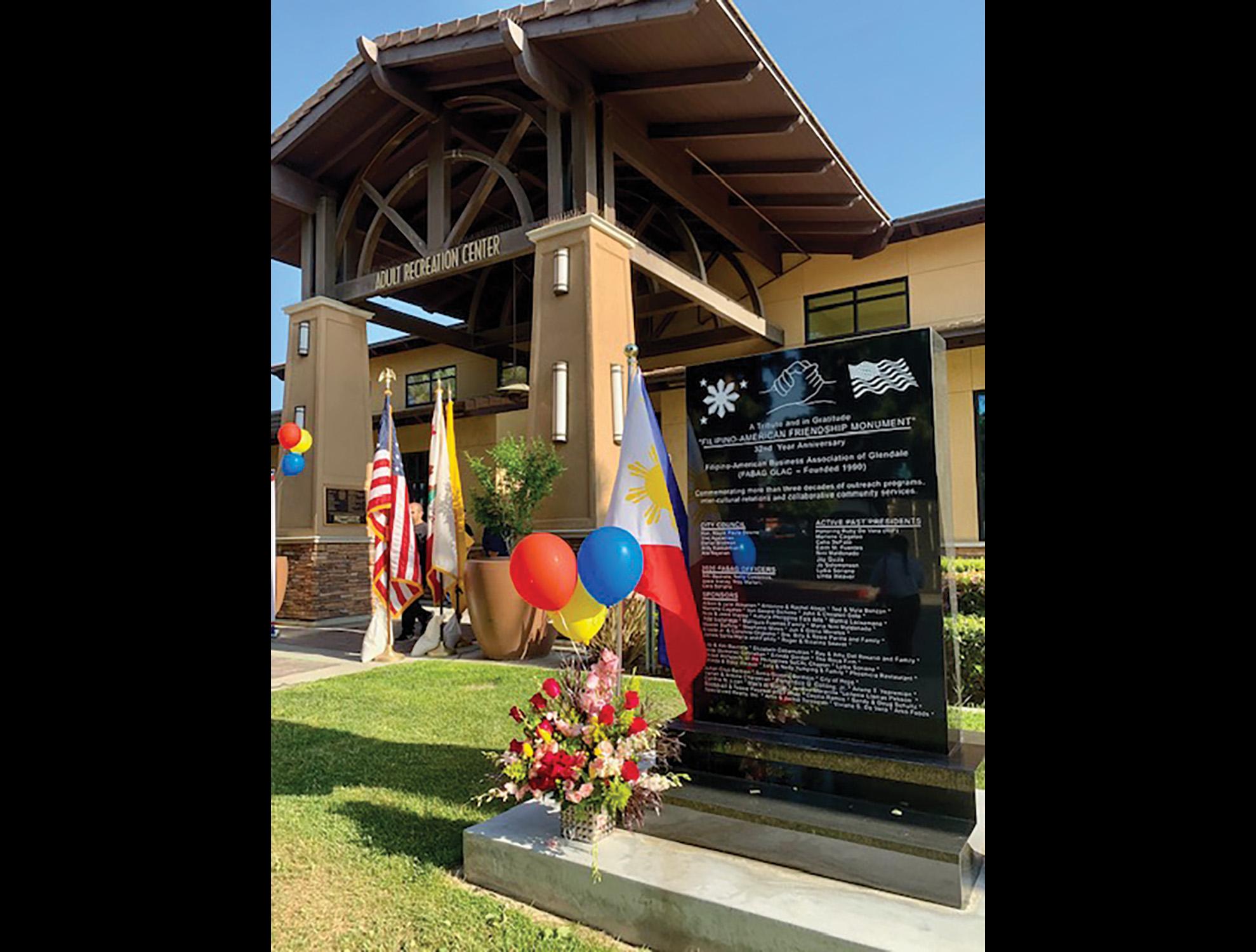 Members and friends of the Filipino American Business Association of Glendale (FABAG-GLAC) gathered to celebrate the One Year Anniversary of the Historic "FILIPINO AMERICAN FRIENDSHIP MONUMENT", a community-based and supported project by this non profit organization!
During the short program, FABAG Past President Edith M. Fuentes gave a brief history of how the project evolved from being a dream, to reality and now, part of history.  She mentioned that this project symbolizes 3 of the many reasons:
1- A TRIBUTE – Remembering and in Honor of one of the Founders and Past Presidents of FABAG, Ruby De Vera (RIP) and a Thank You to all Past Presidents.
2- To COMMEMORATE – FABAG's more than 30 years of community service and collaboration with the City, businesses and inter-cultural relations among the many ethnic groups.
3- In GRATITUDE and FRIENDSHIP – To the City of Glendale and its residents, for many years of unwavering help and support, for warmly welcoming us, and to this day – fully embracing our Filipino heritage and culture.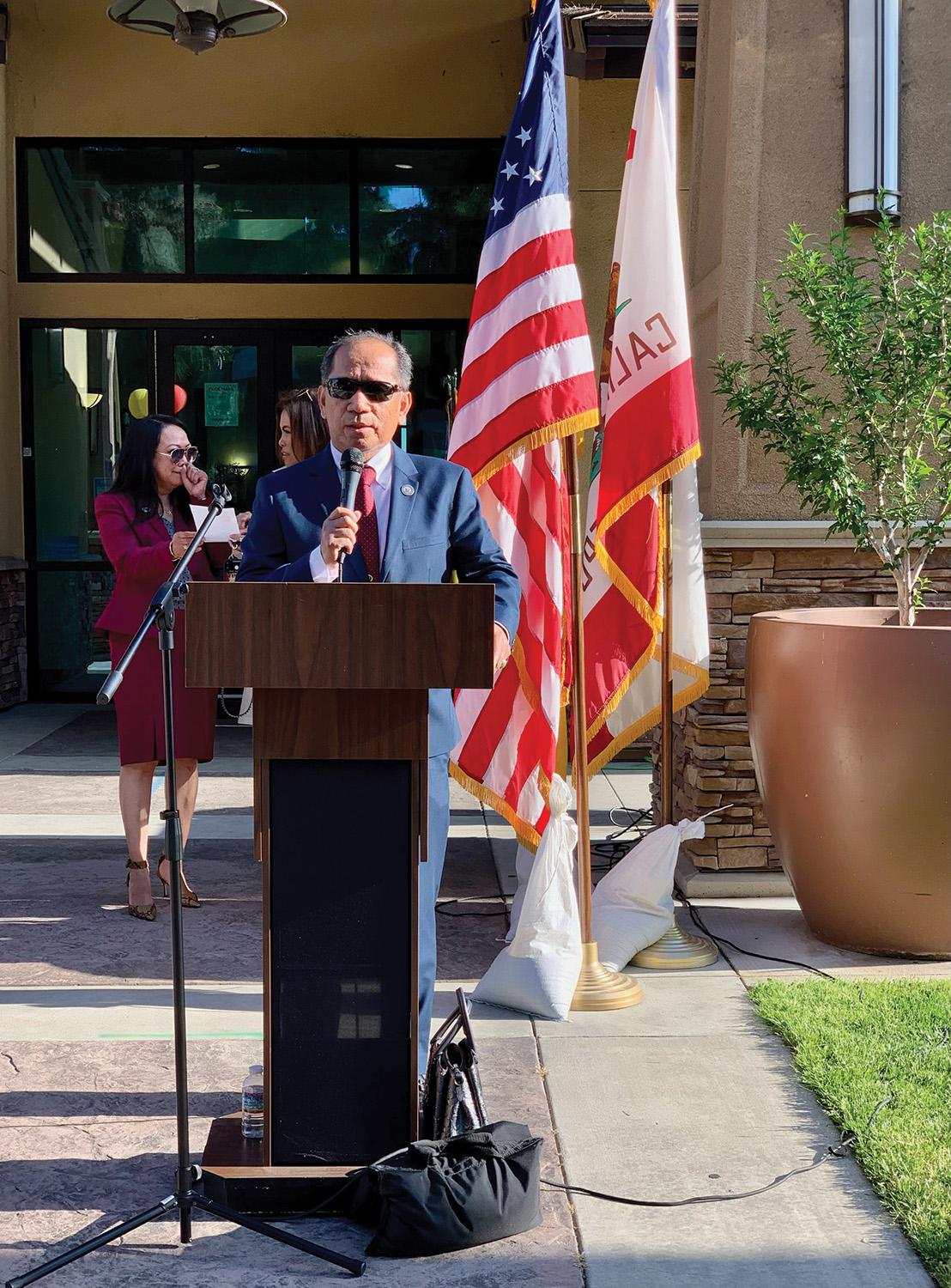 LA Philippine Consul General Edgar Badajos said – "I am more than elated to have joined the Fil-Am community in the City of Glendale on the 1st year anniversary of the Filipino-American Friendship Monument, the first of its kind in the city of Glendale and probably in the rest of Southern California.
Some may say, this monument is a mute witness to the great relationship that exists between our two countries and peoples. But, I say, it is an eloquent proof of the great strides we have made in advancing our mutually beneficial relationship though the years.
Just as this monument is made of granite, a strong material that can last several lifetimes, so is the Philippine-American friendship founded on a strong footing that is guaranteed to last for many years to come."
The Friendship Monument project was spearheaded by Past Presidents Edith M. Fuentes and Ruby De Vera. (Ruby passed away during the pandemic). This monument is now a part of Filipino American heritage and history, not only in Glendale and LA County, but in the State of California.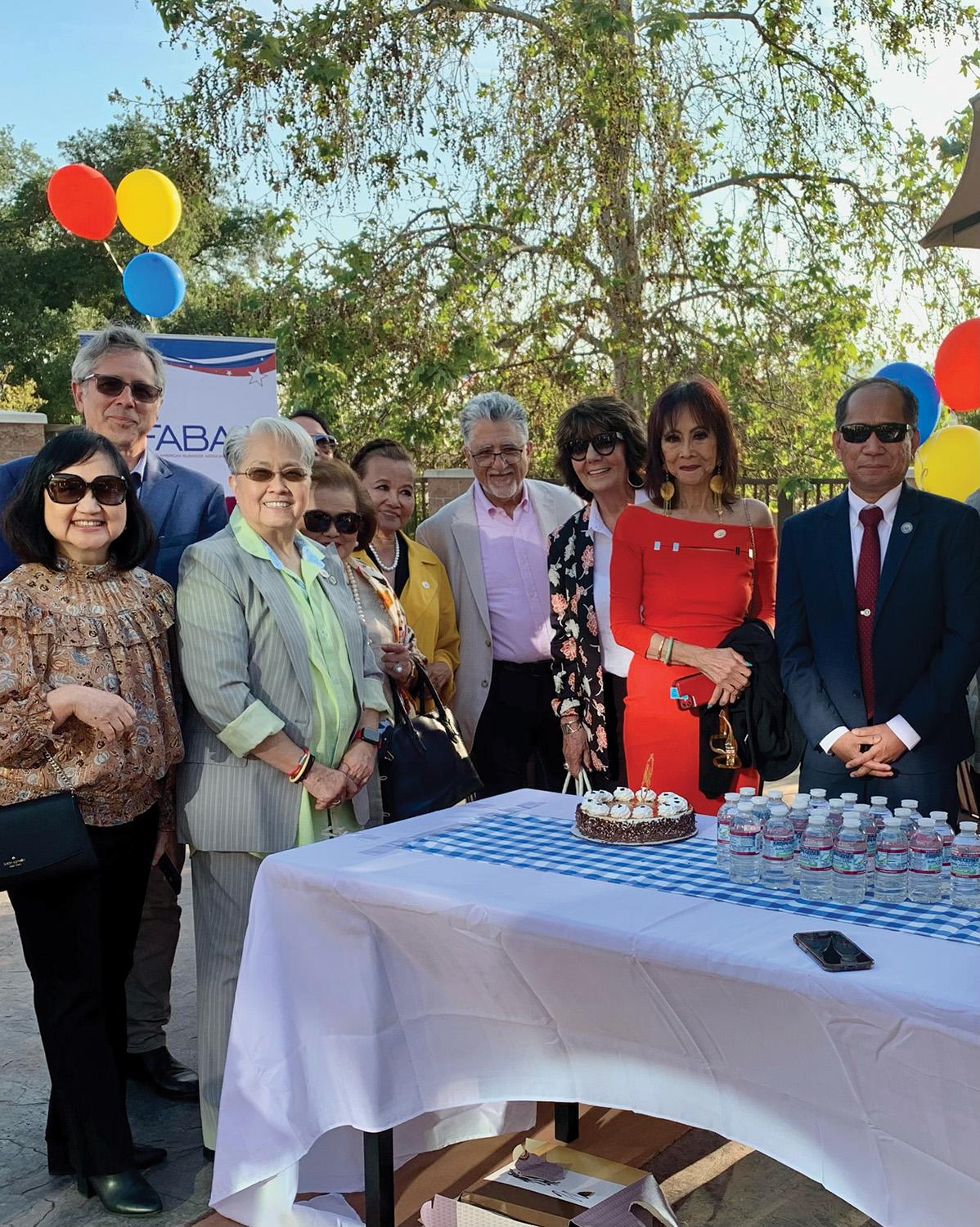 Joining the celebration were – LA Philippine Consul General Edgar Badajos, State Senator Anthony Portantino, Glendale Mayor Daniel Brotman, Councilmembers Elen Asatryan, Paula Devine, and Ardy Ardashes Kassakhian.
Also present were  Cogressman Adam Schiff's Field Rep. Michael Aguilera-Gaudette, Assembymember Laura Friedman's Rep. Christopher Khachadour, Senator Portantino's Field Rep. Erica Nam, Glendale YMCA Pres. and CEO George Saikali, Consulate's Elvis Tamayo and Celebrate YOUniqueness member Nora Yacoubian.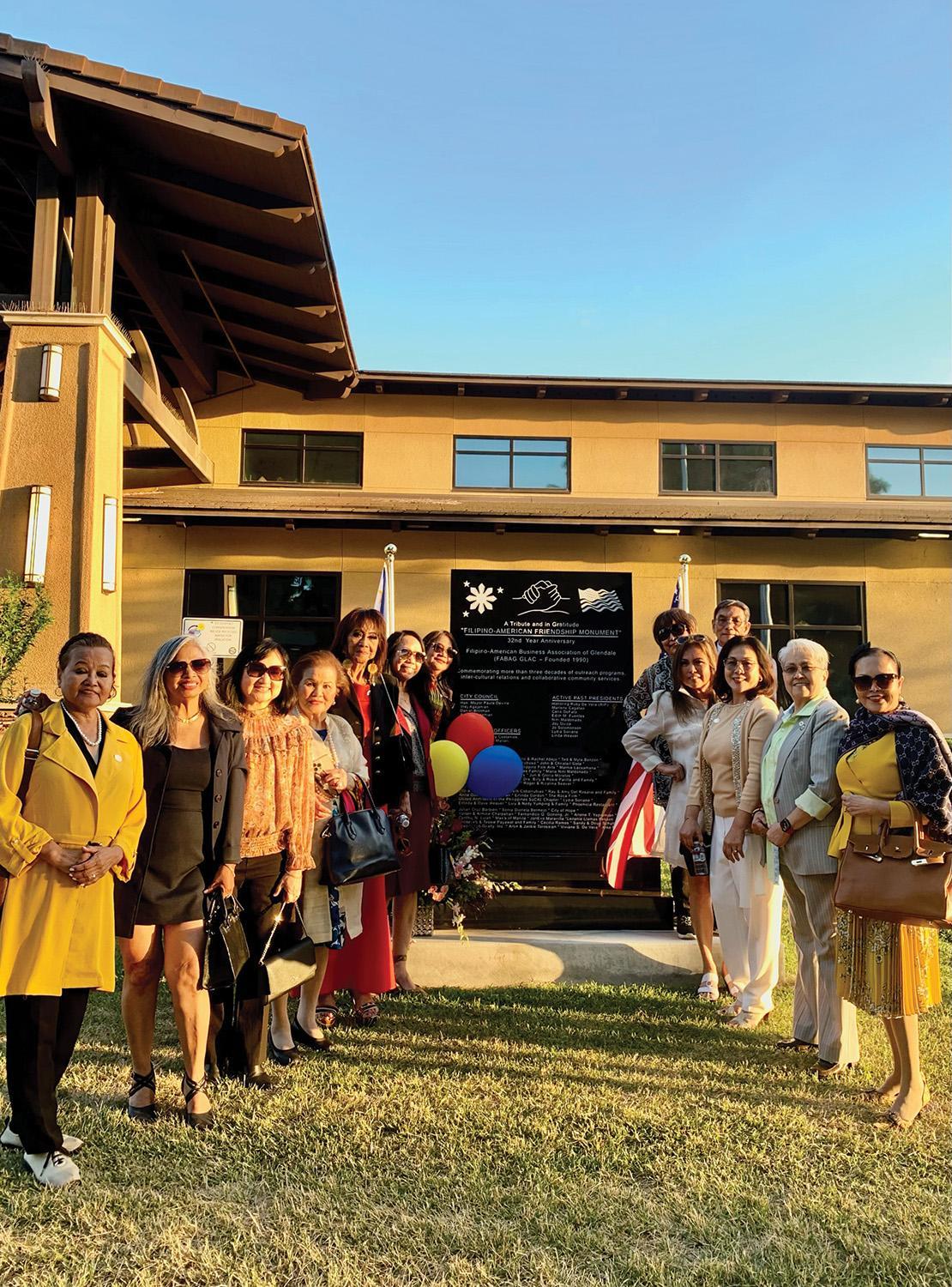 The Monument Donors and Supporters (now called Friends of FABAG-GLAC) came again to have their pictures taken with the Monument and celebrate history. Family and Friends joined FABAG Officers and Board Members – Marlene Cagatao, Marnie Lacsamana, Celia Diaz Defato, Rose Linda Gonzales, Olivia Lopez, Gloria Morelos, Nelly Neri Aquino, Cora Aragon Soriano, LolitaLolita Bandong, Ami Bautista, Jo Solomonson, Editha Maniquis Fuentes and many more. (Contributed by Edith Fuentes)